At the recent RazerCon 2022 ultimate game celebration, Razer officially launched the Razer EDGE 5G handheld, and also released many new products, including the "blue screen" accessories for the needs of live masters –Razer Blue Screen。
Blue screen is generally used in scenes such as film and television special effects, and requires less feathering to achieve a cleaner keying effect. The promotional scene of Razer Blue Screen is a game anchor,Can be used to create personalized backgrounds that don't feel inconsistent。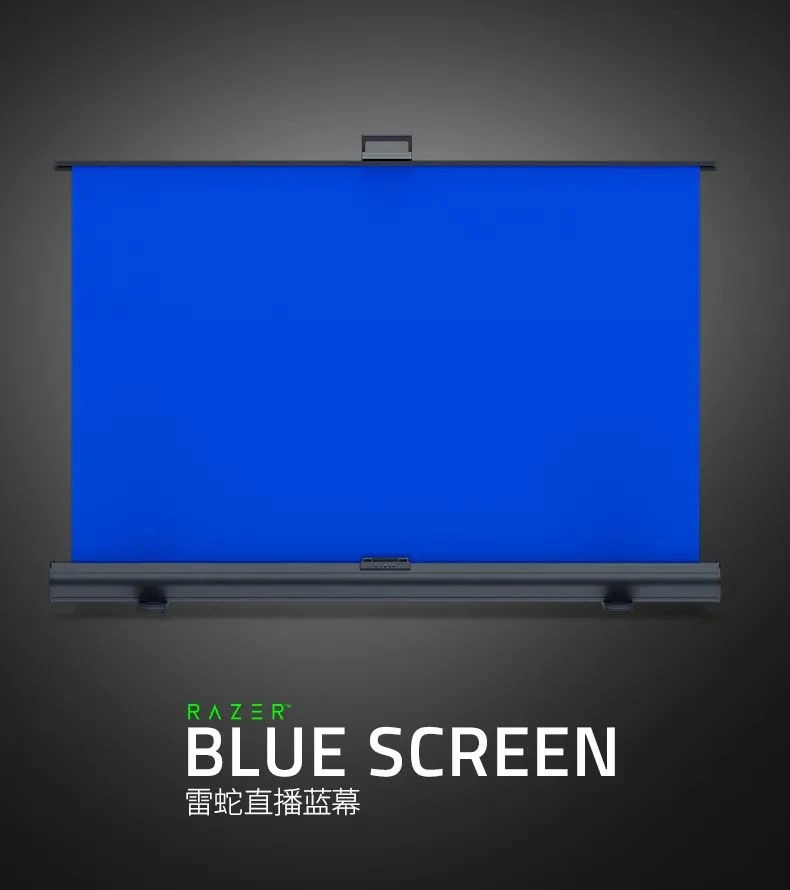 According to reports, the Razer Blue Screen is a height-adjustable 94-inch screen made of 100% polyester fiber. The unfolded size is 1575x1975mm, the folded size is 1575x103x131mm, and the weight is 7.5kg.
Compared to similar green screens that require a lot of work to erect, blue screens require less time to erect. Before the live broadcast, users only need to press a button and adjust the frame to the desired height; after the live broadcast, it can be easily folded and put into a carrying case, which can be easily carried around.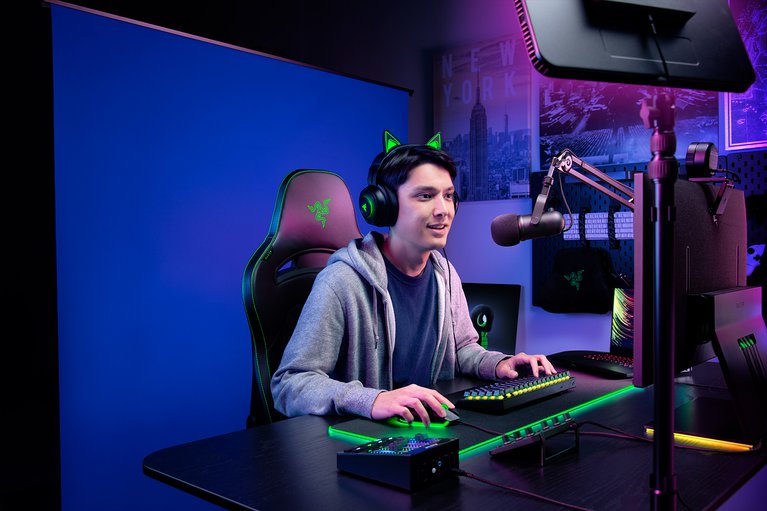 It is understood that the reason for choosing to use blue screen production is that blue screen is compared with green screenLess likely to cause reflectionsAt the same time, there will not be too much color overflow. For many live broadcasters, it is less necessary to consider the impact of reflection and other issues, and can even use brighter fill light to keep their faces clear.
Currently, the Razer Blue Screen is only available through Razer's official website, priced at US$149.99 (approximately RM705).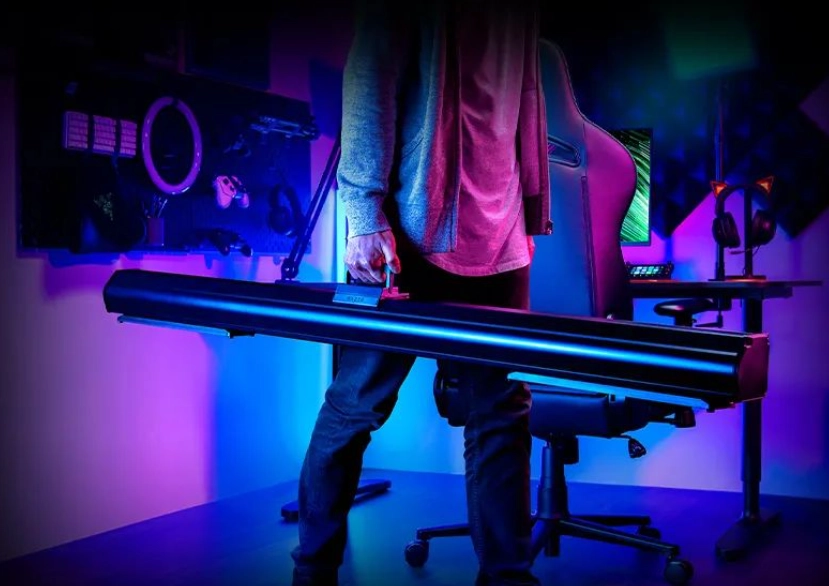 For more technical information, please continue to hold the Urban Tech Story version!
【source】