2022 has entered November! The most anticipated is the Double 11 Shopping Festival! This time, PICO is also offering a limited-time promotion. From now until November 15, PICO 4 will provide RM100 discount. The 128GB version is only RM1599; !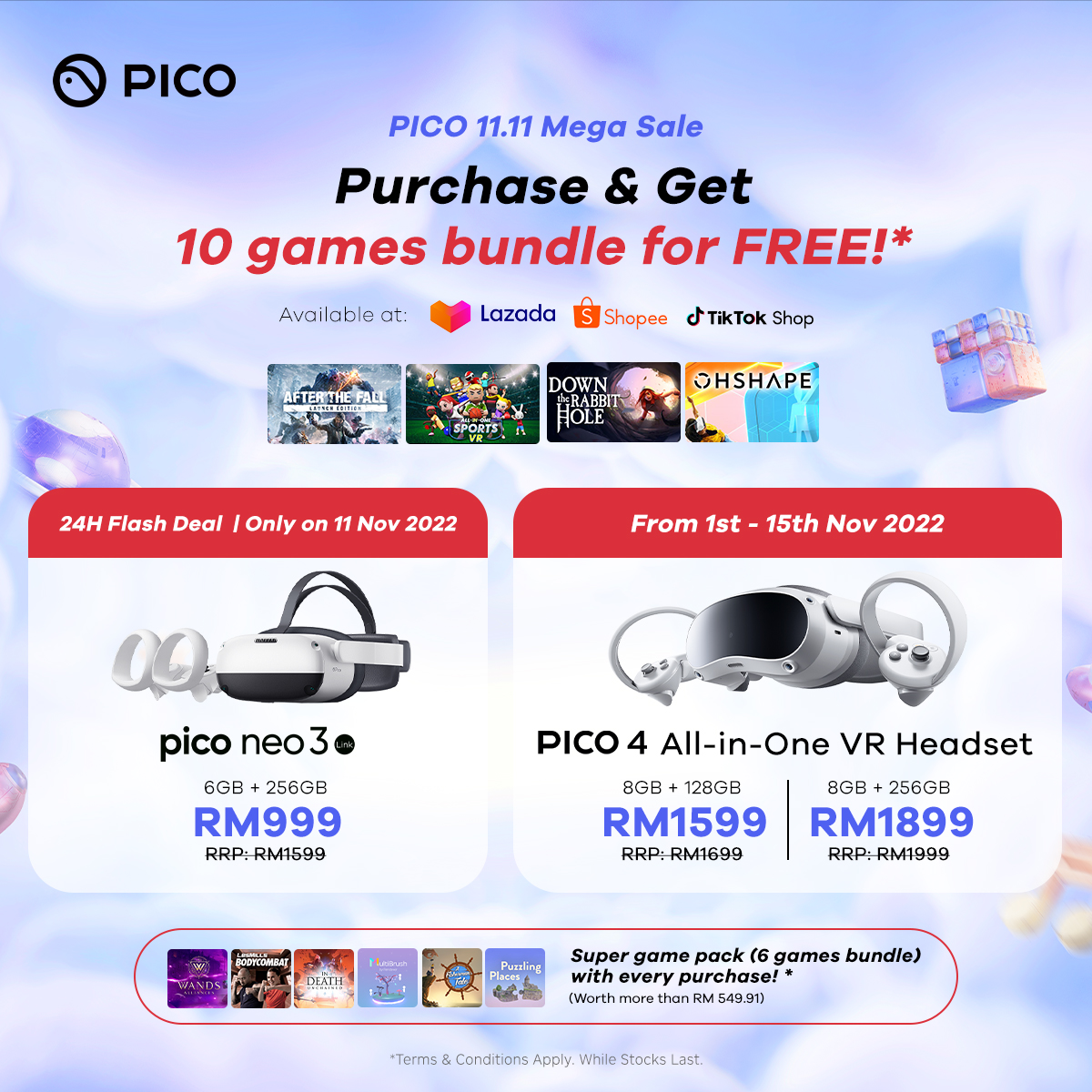 6 game packs for Wands Alliance, In Death: Unchained, A Fisherman's Tale, Multibrush, Puzling Places and Les Mills Bodycombat (including After The Fall, Down The Rabbit Hole, OhShape, All-in-One Sports VR), 10 in total game.
In addition, PICO also launched a 24-hour limited-time sale on November 11, and the PICO Neo 3 Link will be sold at a special price of RM999.
PICO 4 and PICO Neo 3 Link are available at PICO stores on Lazada, Shopee and TikTok Shop, while stocks last, terms and conditions apply.
For more technical information, please continue to hold the Urban Tech Story version!