2023 Spring Festival travel report: outbound air tickets increased by 6.7 times year-on-year
Long-distance tourism has recovered strongly during this Spring Festival. According to the data from Qunar.com, during the Spring Festival in 2023, every passenger traveling on the platform will travel 400 kilometers more than last year, and the number of outbound air tickets will increase by 6.7 times compared with that in 2022.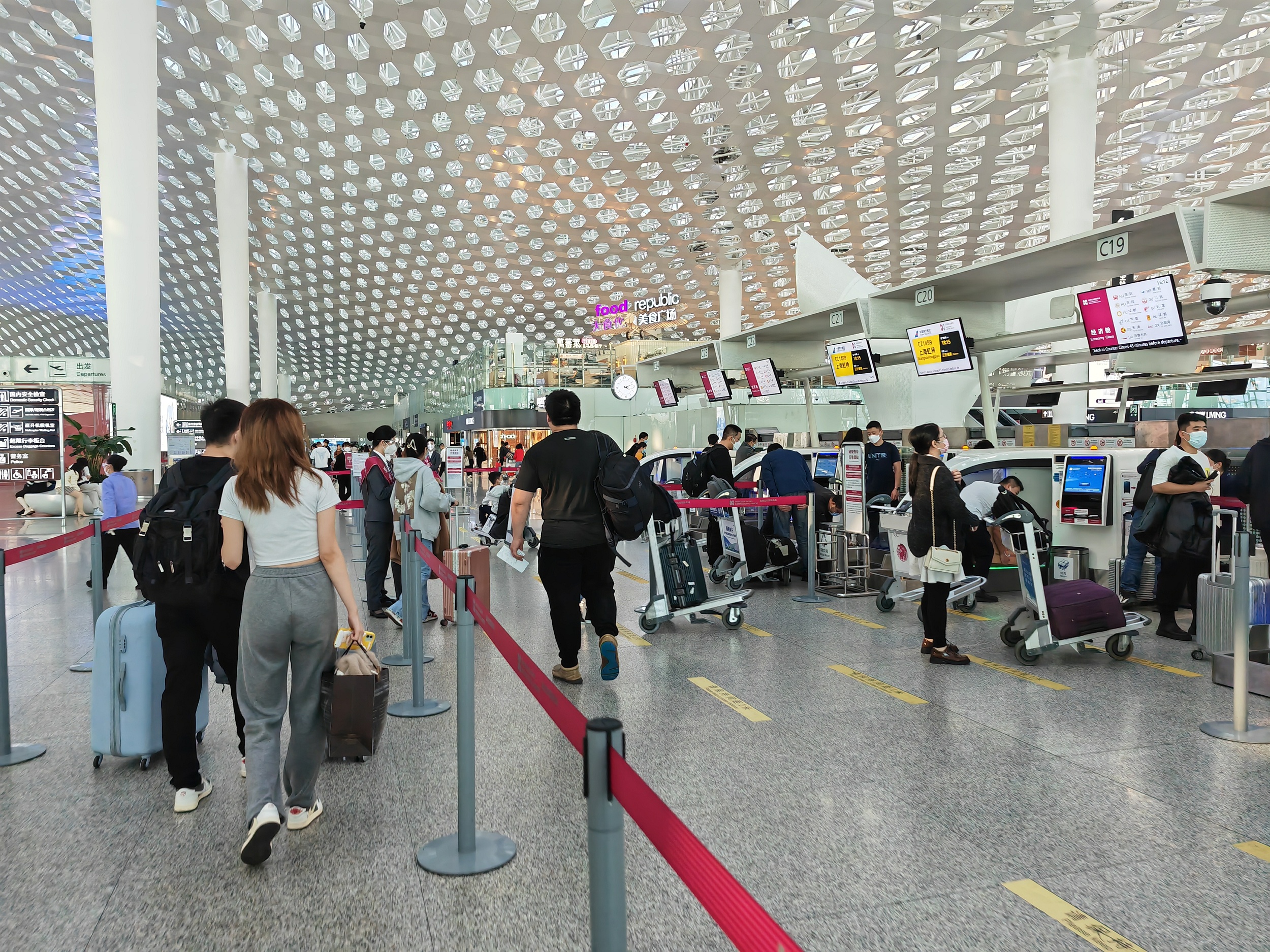 Passenger flow at Shenzhen Airport exceeded 750,000 in the first week of the Spring Festival travel season / Image source: Visual China
The data shows that as of January 26, during the Spring Festival in 2023, the number of air ticket bookings in popular cities has exceeded that before the epidemic (the Spring Festival in 2019). industry average. The average price paid for air tickets for the Spring Festival in 2023 is 845 yuan, which is the same as before the epidemic. (Source: TechWeb)

Toyota CEO Akio Toyoda resigned in April, the company launched a tram plan to compete directly with Tesla
Akio Toyoda, the grandson of the founder of Toyota and the current CEO of Toyota, announced that he will officially leave on April 1 this year and be replaced by Koji Sato, the head of Lexus.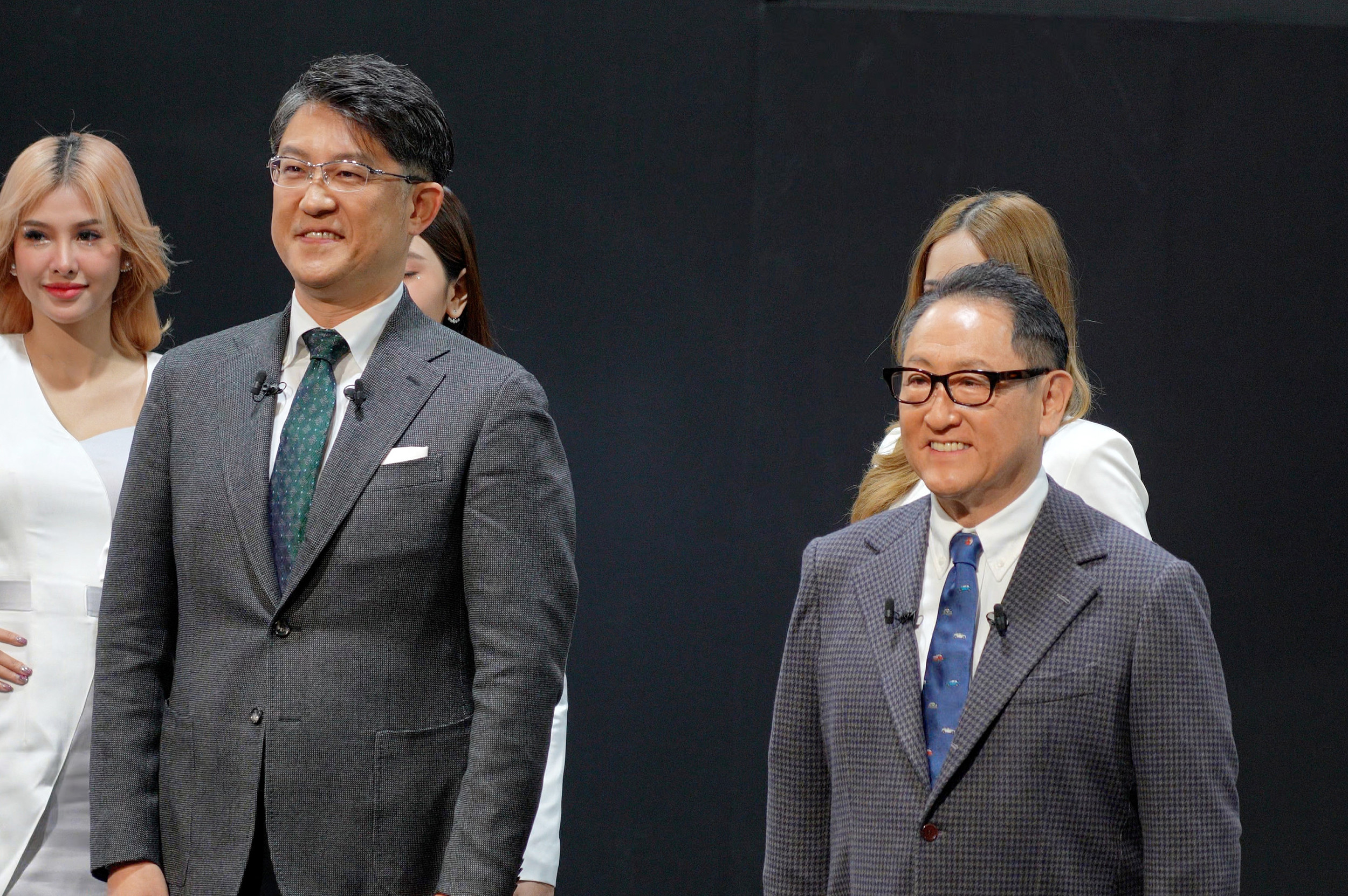 Akio Toyoda (right) will step down as president of Toyota Motor Corporation and will be replaced by president of Lexus (left) / Image source: Visual China
Toyota said that with the departure of Akio Toyoda, the company may have the opportunity to turn a new page and move in a new direction. It is reported that Toyota Motor is developing a new pure electric vehicle platform to improve the competitiveness and efficiency of its electric vehicles and reduce production costs.
The decision is part of Toyota's plan to start mass-producing electric vehicles, as the company expects consumer demand for them to increase rapidly amid sharply rising oil prices. The Asahi Shimbun noted that Toyota's new strategy aims to put the company in direct competition with electric vehicle industry leader Tesla. (Source: Asahi Shimbun)
Alibaba's Hangzhou Xixi Global Headquarters will be fully completed by the end of 2023
After ten years of continuous construction, the construction of the global headquarters of Alibaba Xixi Park, located in the Future Science and Technology City, Yuhang District, Hangzhou, has entered the final stage. According to reports, the Alibaba Hangzhou Xixi Global Headquarters will be fully completed and put into use by the end of 2023.
It is understood that in 2013, Ali settled its global headquarters in the Future Science and Technology City in Yuhang District, Hangzhou, and gradually started the expansion of Xixi Park. After ten years of construction, it will be fully completed according to the plan before the end of this year, and can accommodate 60,000 employees.
According to public information, Alibaba Hangzhou Xixi Global Headquarters started construction in the second quarter of 2019, with a total investment of about 6.7 billion yuan, a total land area of ​​about 398.5 mu, and a total construction area of ​​about 980,000 square meters. (Source: IT House)
ByteDance's general counsel is no longer in charge of TikTok's US government relations
ByteDance's general counsel is no longer in charge of TikTok's U.S. government relations, people familiar with the matter said. The adjustment is part of a reshuffle by TikTok aimed at improving the company's reputation in the face of intense U.S. national security scrutiny.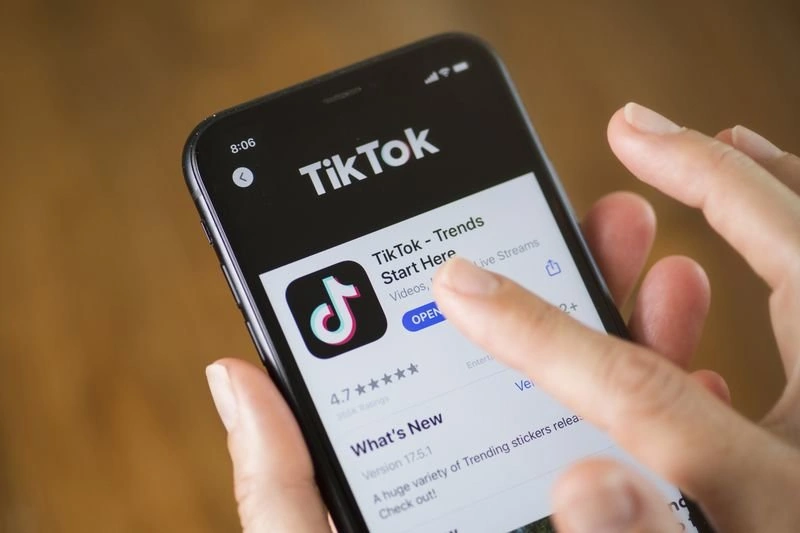 TikTok / Image source: Phoenix Technology
TikTok has been in contact with U.S. officials responsible for national security issues in an attempt to avoid being banned in the United States. Previously, Erich Andersen (Erich Andersen), the general counsel of TikTok's parent company ByteDance, was responsible for working with US officials to try to find a compromise that would allow TikTok to continue to be used in the US while protecting US user data. Anderson lost that role last fall, people familiar with the matter said.
A TikTok spokesperson responded: "Eric's scope of responsibility has changed to enable him to focus more deeply on the company's legal, trust and safety efforts." (Source: Phoenix Technology)

Elon Musk 'doesn't look like the right person to own Twitter,' says co-founder
Elon Musk doesn't look like the "right guy to own Twitter," the social media platform's co-founder Biz Stone said, citing improvements in morale and content policy at the business under a new boss , especially in recent years to help oversee positive changes that have been reversed by Tesla's CEO.
Running a social media company "isn't really a win-win … it's always tough," Stone said, because "50% of the people will be happy and 50% of the people will be unhappy with you." According to the Guinness Book of World Records report, Elon Musk has broken the world record for the largest loss of personal wealth in history.
"You have to accept that things are out there that you don't like or agree with," Stone said, adding. "Otherwise, you're supposed to go buy a magazine or a newspaper or something, where it's okay to have a particular leaning."
Asked whether Musk was the right boss for Twitter, Stone said. "It doesn't look like that now, but I could be wrong." (Source: CNBeta)
Ming-Chi Kuo: Apple has suspended self-developed Wi-Fi chips, iPhone 15/Pro series adopt Broadcom Wi-Fi 6E
Analyst Ming-Chi Kuo said Apple has suspended work on a Wi-Fi chip it is developing. Development of an Apple-designed Wi-Fi chip is currently "on hold," and Apple will delay it for "a period of time."
This means that Apple supplier Broadcom will continue to provide Apple with Wi-Fi chips for the foreseeable future, including chips for the upcoming iPhone 15/Pro series models to be released in 2023.
In Guo Minghao's report, he also mentioned that "in the next few years, Apple and its competitors will successively adopt Wi-Fi 6E/7 chips with higher unit prices, and Broadcom is the leading beneficiary of this trend of Wi-Fi specification upgrades. In addition, , Broadcom is also the biggest winner in upgrading the iPhone 15 to Wi-Fi 6E." (Source: TechWeb)
The total box office of the 2023 Spring Festival stalls is 6.734 billion
According to Lighthouse Professional Edition data, as of 21:30 p.m. on January 27, the 2023 Spring Festival (January 21-January 27) has a roughly reported box office of 6.734 billion, a total of 129 million moviegoers, and a total of 2.6537 million screenings. The top three films at the box office are:
"Manjianghong" 2.596 billion; "The Wandering Earth 2" 2.155 billion; "Bear Infested·Stay with Me "Bear Core"" 747 million.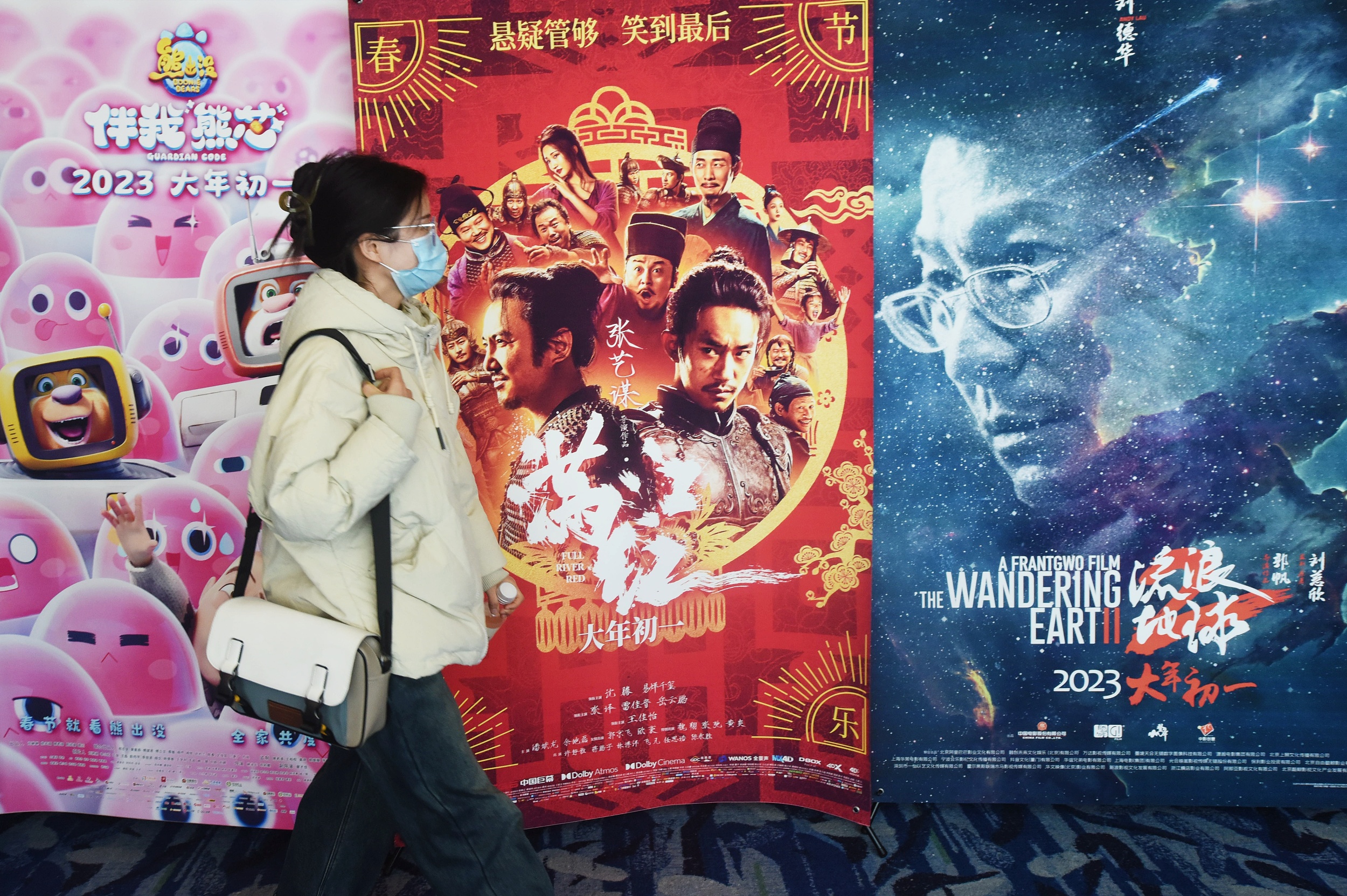 Cinema Spring Festival Movie Poster/ Image Source: Visual China
The data shows that the average pre-sale ticket price for the Spring Festival in 2023 is 54.4 yuan, which is 3.6 yuan lower than the average ticket price of 58.0 yuan for the same stage of the Spring Festival pre-sale in 2022. (Source: Lighthouse Pro)

It is reported that Fuji will push the X-S20 camera, or it will be released in April this year
According to Fujirumors, Fujifilm's upcoming next Fujifilm X-series camera will be the Fujifilm X-S20.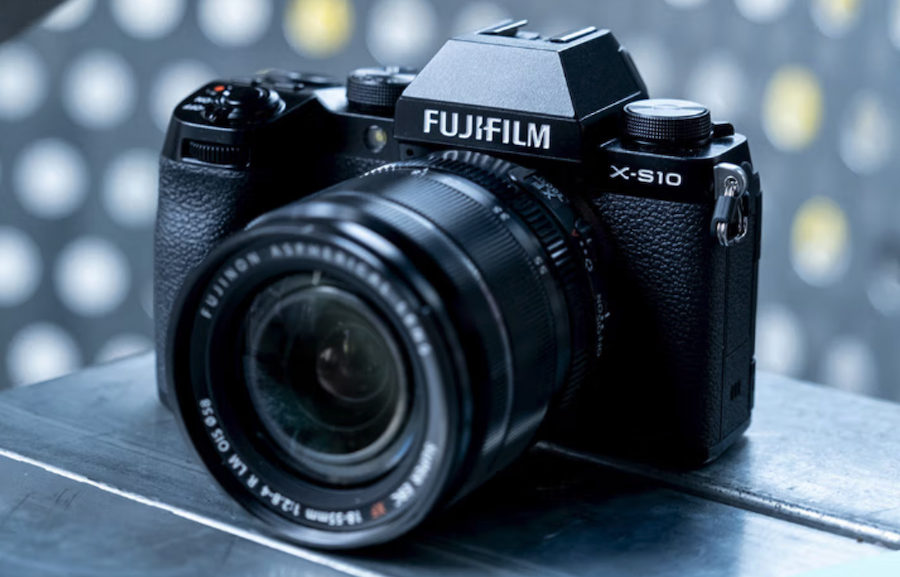 Fujifilm X-S10 Product / Image Source: IT House
According to sources, Fujifilm may release the X-S20 camera or announce it at the Fujifilm X Summit event in April this year.
It is reported that. Fuji released the X-S10 camera in October 2020, equipped with major functions such as a 26.1-megapixel X-TransTM CMOS 4 sensor, a high-speed image processing engine, X-Processor 4, and In-body Image Stabilization (IBIS), which can record 4K / 30P 4:2:2 10bit video or 240P 10x slow motion Full HD video.
The body of the X-S10 is only 450 grams. The volume and weight of the new anti-shake structure are about 30% smaller than the previous generation, and it can provide a five-axis anti-shake function of up to 6.0 stops. The front and top plate of the X-S10 body are made of magnesium alloy to keep the body strong, while a large ergonomic handle with magnesium alloy is used. (Source: IT House)
Quickly catching up with TSMC, Japanese foundry Rapidus will start trial production of 2nm process in 2025
Koike Junyi, president of Japanese semiconductor company Rapidus, said: It is planned to build a 2nm prototype line as early as the first half of 2025. The establishment of the technology will require 2 trillion yen, and the preparation of the mass production line will require 3 trillion yen.
The first prototype of this 2nm semiconductor trial production line will be completed in 2025, and then mass production will begin in the "late 20s" to catch up with world-class semiconductor manufacturers such as TSMC as soon as possible. Mass production of 2nm process technology in 2025.
IT House Science Popularization: Rapidus was established in August 2022, jointly funded by eight Japanese companies including Toyota, Sony, NTT, NEC, Softbank, Denso Denso, Kioxia, and Mitsubishi UFJ Bank, with a capital contribution of 7.3 billion days In addition, the Japanese government has also provided a subsidy of 70 billion yen as a research and development budget. (Source: IT House)

Researchers develop water-cooled tent prototype that can drop temperatures by up to 11°C while camping
Even the most avid tent camper has a history of tossing and turning on a sweltering night, or waking up sweating through the tarp as the sun rose. This may or may not happen often, depending on where and when you camp, but in the future it may not need to happen at all.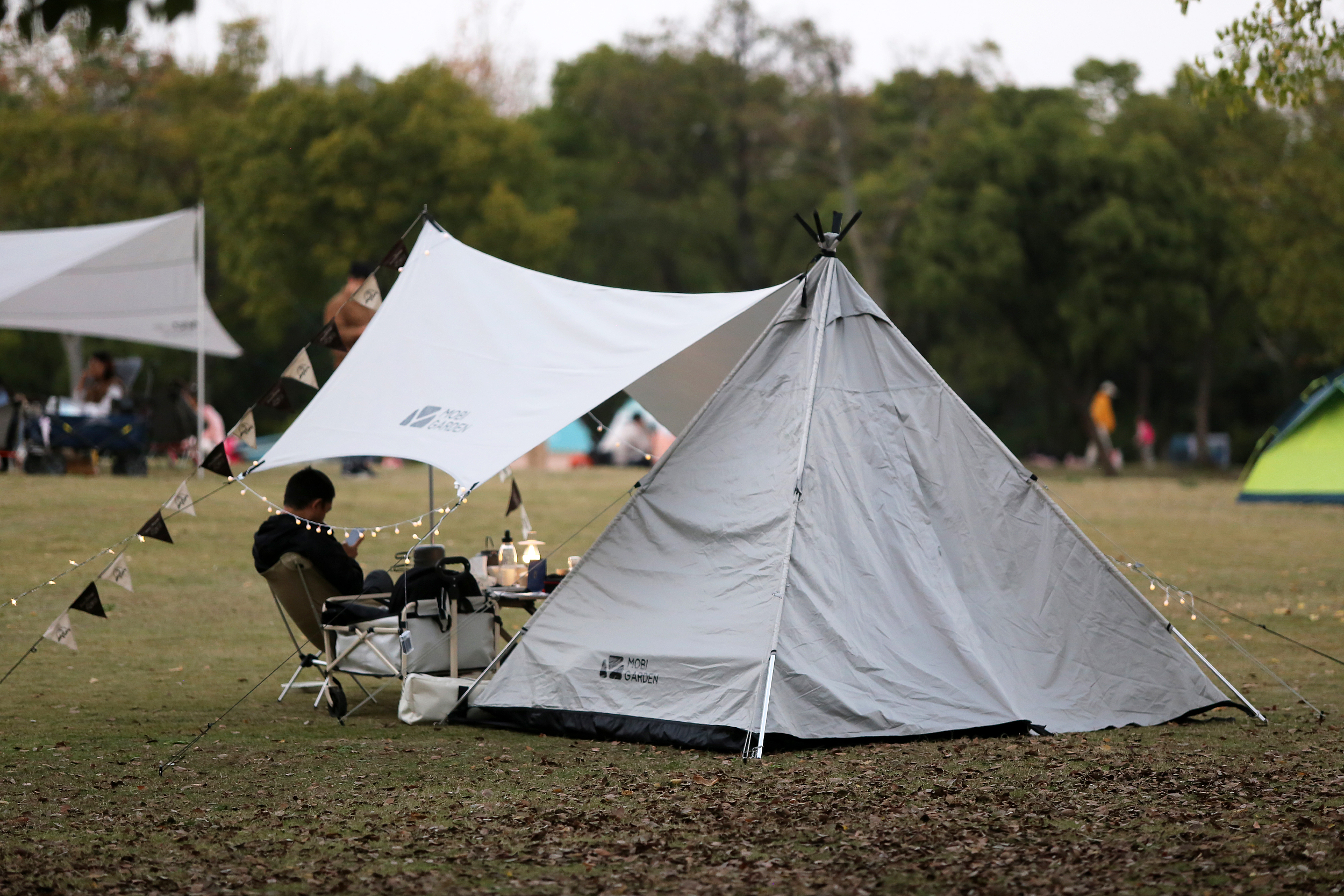 Camping has become a new fashion for the younger generation / Image source: Visual China
Al Cassani, a researcher at the University of Connecticut's Center for Clean Energy Engineering, is working on new ways to cool tents that can turn a basic tent into an evaporative cooler. The research relied on a special tent fabric made of titanium dioxide that absorbs water from a water tank around the tent base and distributes it over the surface area of ​​the fabric.
The water evaporates at high temperatures, creating a cooling effect that is said to reduce the indoor temperature by as much as 20°F (11°C) compared to the outside temperature. (Source: cnBeta)

ChatGPT is now assisting US Congress members in writing resolution texts in the process
ChatGPT, an AI-powered chatbot, has been particularly prolific in recent weeks after launching in November. After taking various cues, it created everything from the essays to the lyrics. And if that wasn't enough, a US Congressman also just proposed the first legislative text written by ChatGPT.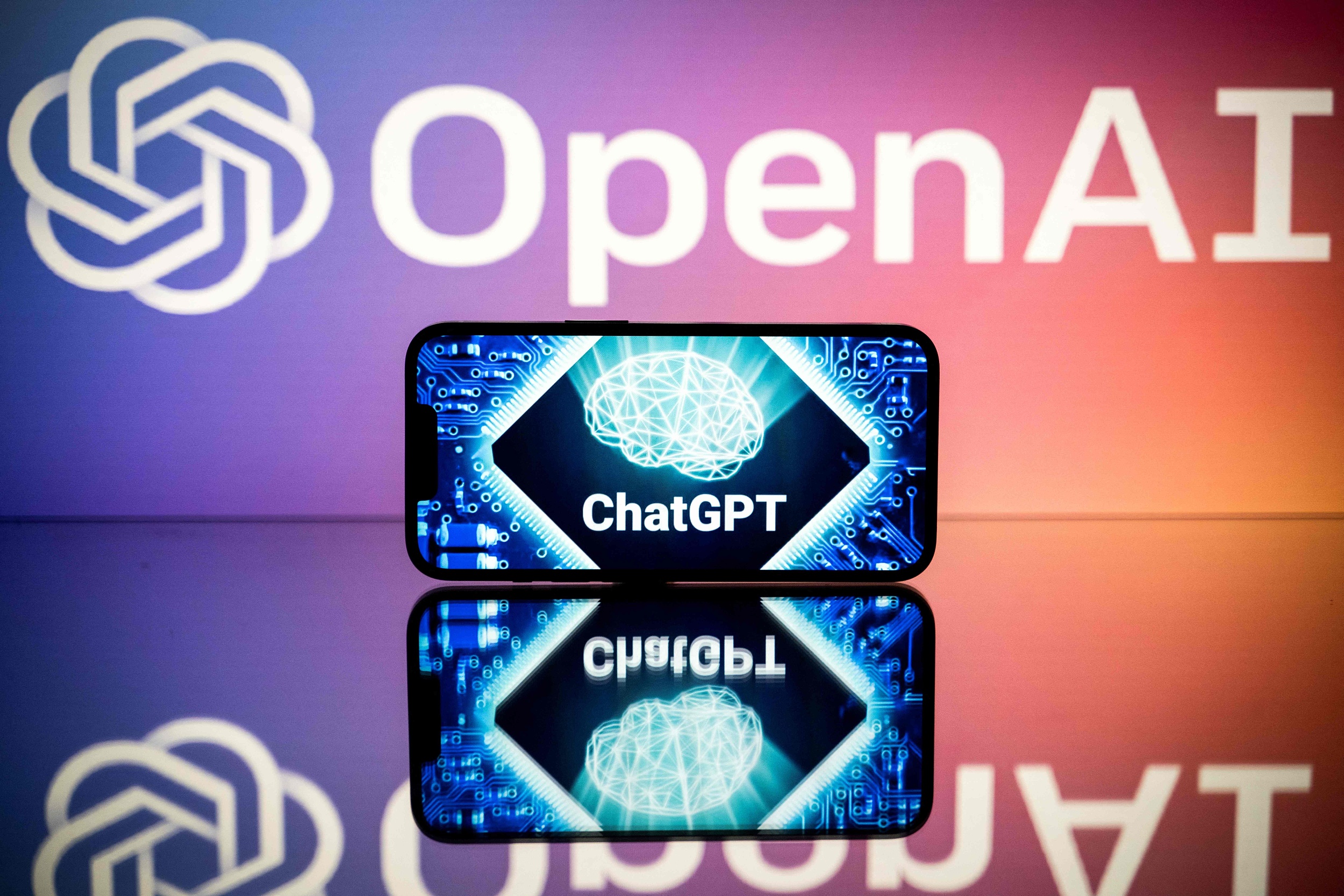 On the 23rd of this month, Microsoft announced an additional investment of billions of dollars in ChatGPT developer OpenAI / Image source: Visual China
Representative Ted Lieu, a Democrat who represents Los Angeles County, introduced the legislation on Thursday — specifically, the first AI-written resolution in the history of the House of Representatives. Lieu's office said he gave the ChatGPT chatbot the following prompt. "You're Congressman Ted Lieu. Write a sweeping congressional resolution expressing general support for Congress' focus on AI." (Source: cnBeta)