OPPO's new smart watch, OPPO Watch SE, is officially released, supports independent eSIM, and has a 3-day super-long smart battery life. The price is 999 yuan (about RM653)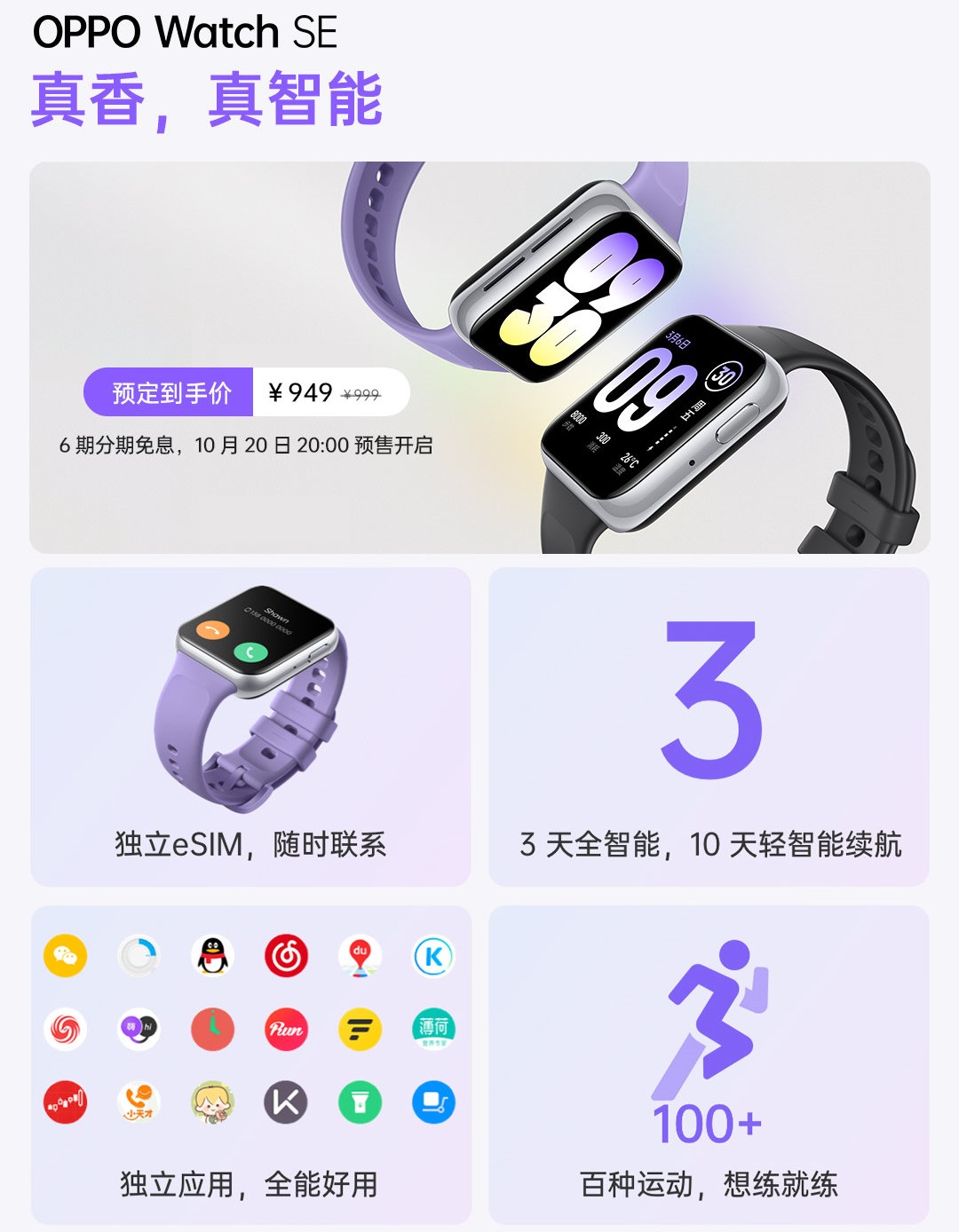 This smart watch is equipped with Qualcomm Snapdragon Wear4100 and Apollo 4S dual flagship chips, with UDDE dual-engine hybrid technology 2.0, the battery life is up to 3 days in full smart mode, and 10 days in light smart mode.
OPPO Watch SE has two colors of mist purple and ink gray, equipped with AMOLED screen, supports AOD dial, Osleep full-scene sleep guard.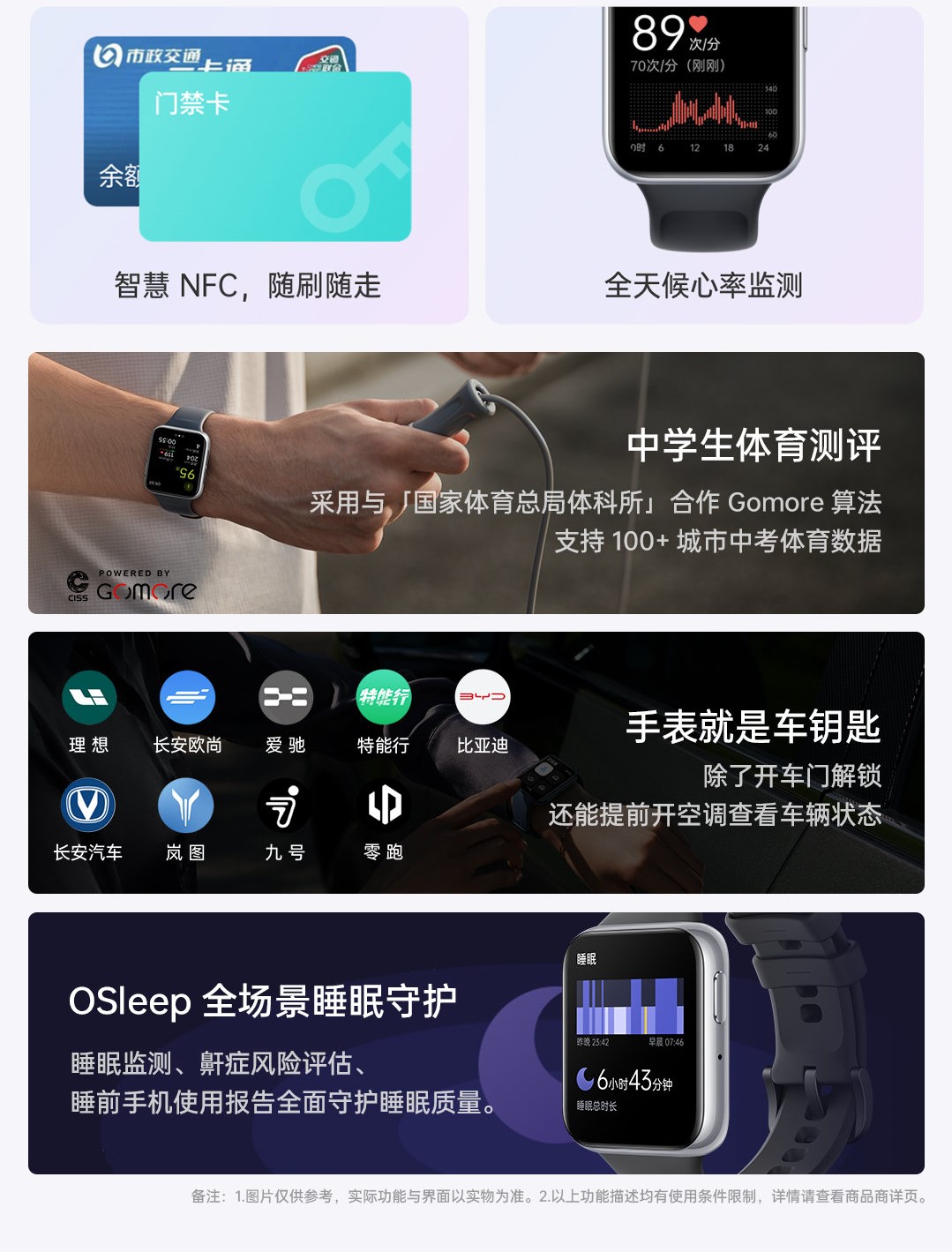 The watch supports independent eSIM cards, supports Osleep full-scene sleep guards, supports bedtime reminders, sleep monitoring, and post-sleep analysis. It has a series of common apps such as QQ and WeChat Children's Watch Edition, and supports the car key function of many car companies. Navigation and various NFC cards are supported.