The OPPO Find N2 series new product launch conference was held on December 15th. The official this afternoon brought the latest warm-up information of the OPPO Find N2 series folding flagship, exposing the appearance design of the OPPO Find N2 Flip.
The official poster shows that OPPO Find N2 Filp has an external screen, which is expected to support common functions such as message reception and voice reply, bringing a more flexible interactive experience.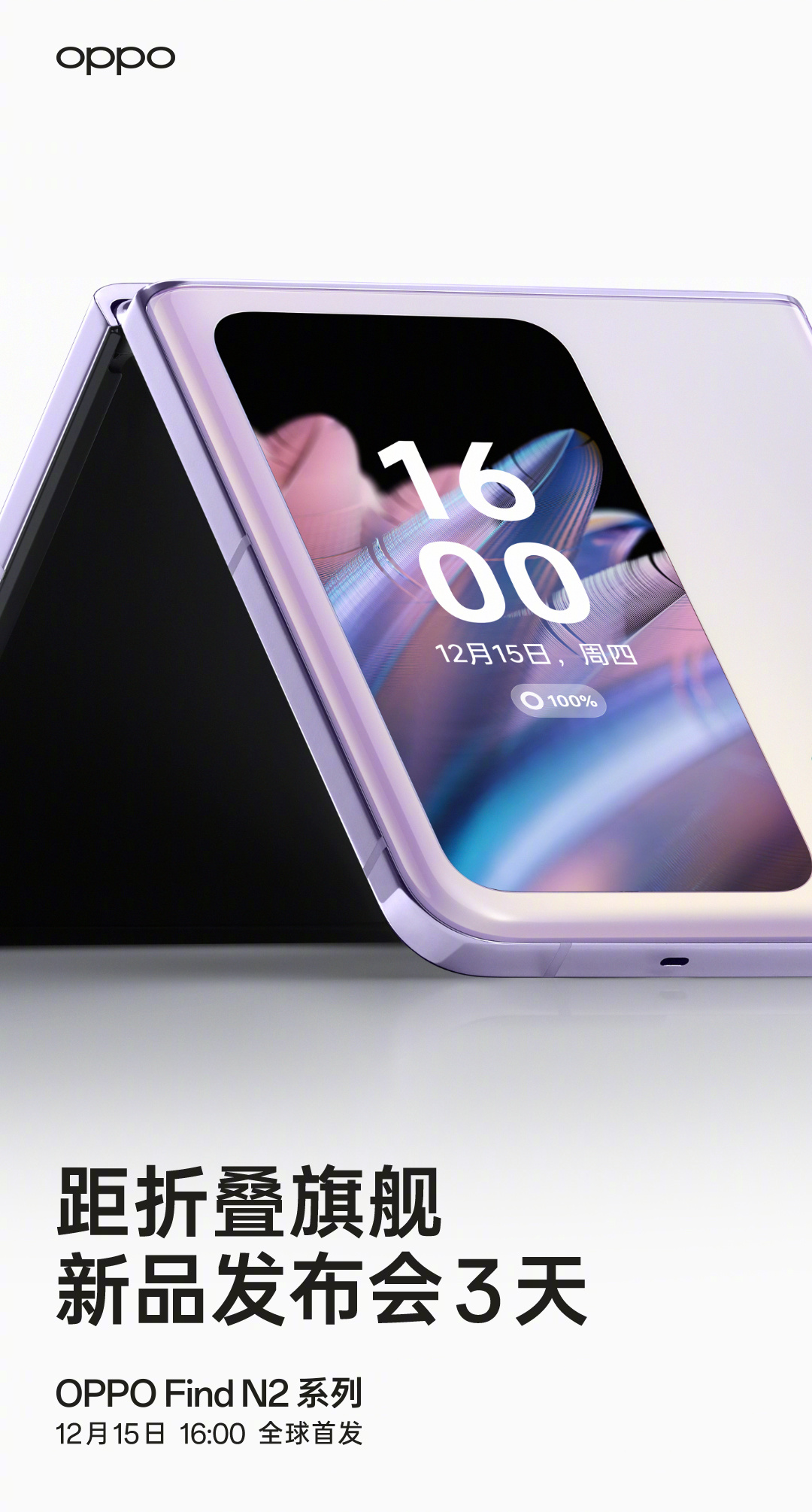 Liu Zuohu, senior vice president and chief product officer of OPPO, previously stated that as OPPO's first vertically folding product, Find N2 Flip will also greatly improve basic experience such as battery life, creases, and signals, and bring the industry's largest vertically folding screen mobile phone The external screen provides rich interactive functions and improves the practicability of vertical folding screen mobile phones.
According to previous information, the OPPO Find N2 series will adopt a newly upgraded ultra-light and solid Seiko quasi-vertical hinge, which realizes the application of innovative materials and the reconstruction of key structures, making the whole machine lighter and more durable.
For more technology information, please continue to watch the Chinese version of TechNave!
【source】