OnePlus announced a partnership with the keyboard brand Keychron to launch its first mechanical keyboard!
It is reported that this project is part of the OnePlus Featuring co-creation platform, where users can vote for the new products they want. The keyboard project is currently the most popular among users.
This keyboard will be OnePlus' first mechanical keyboard,Will use mechanical key switch design, able to customize keys. It is worth mentioning that the specific details of the keyboard are not yet clear, but OnePlus brand founder Liu Zuohu said in a post that the keyboard is "customizable" and more information will be announced in early 2023.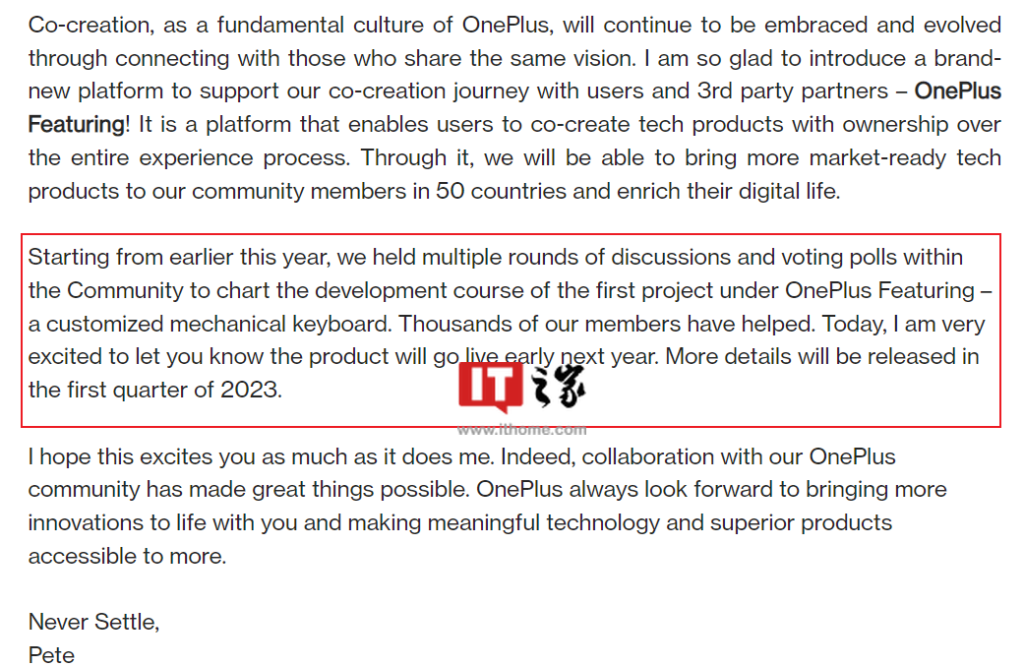 OnePlus product manager Percy showed some mechanical keyboard shafts, as well as four keycaps with different material styles, and summarized some points after the discussion:
Pain points in daily office scenarios: users have many electronic products and peripheral devices, and the desk will be messy
Keyboard user experience pain point: As a device used for a long time, an overly high keyboard may hurt the wrist
Preference details for mechanical keyboards: The choice of switches is very subjective, and different users may have completely different preferences
Product Price: Most of the products on the market are too expensive, especially for beginners
Additionally, Percy says OnePlus' upcoming first-ever mechanical keyboard will do the following:
Combining durability with a soft-touch touch
Suitable for all major job requirements
Durable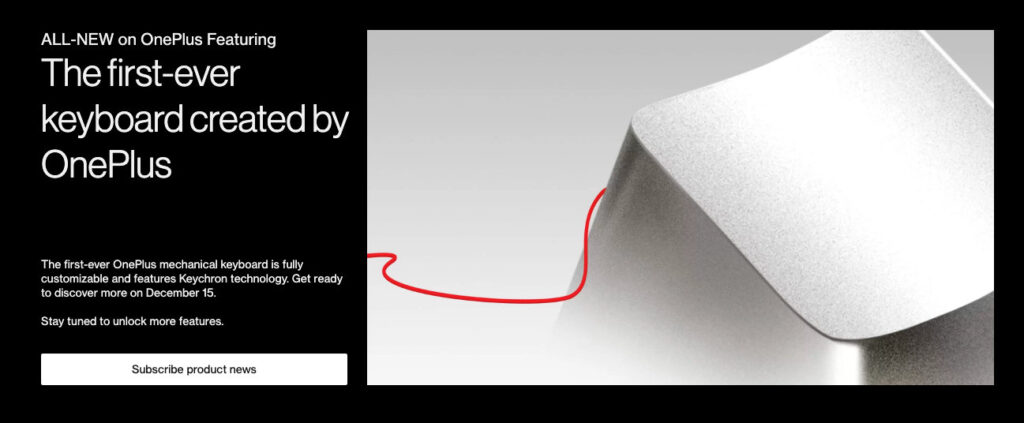 OnePlus official also listed a poster,The first mechanical keyboard will be unveiled on December 15thThe official posted a silver keycap pattern.
It is understood that Keychron is a Hong Kong mechanical keyboard brand established in 2017 by a group of keyboard enthusiasts with extensive experience in keyboard manufacturing. The brand has launched a variety of products, most of which are priced at several hundred yuan. We can look forward to the results of the cooperation between the two parties.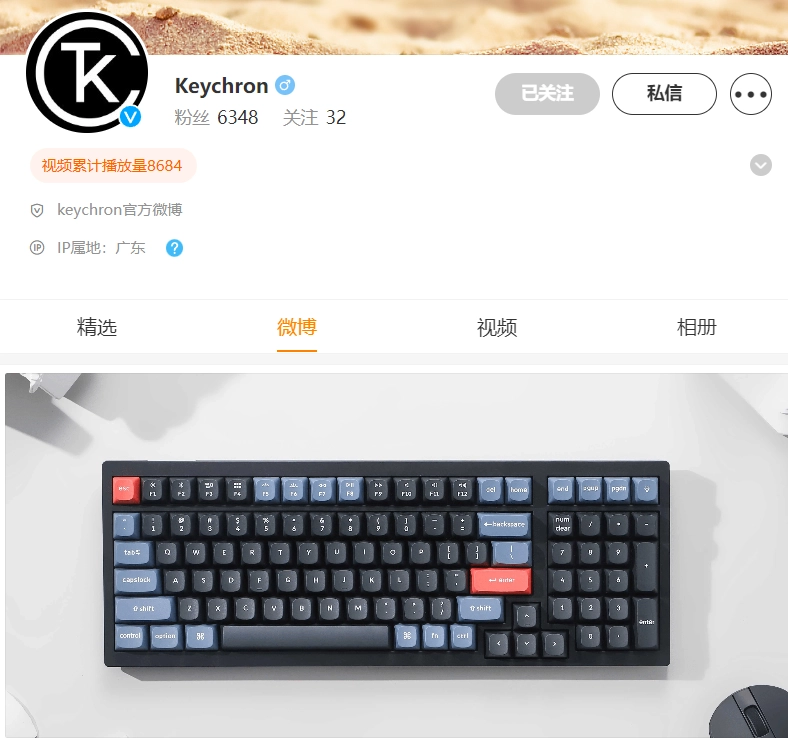 For more technology information, please continue to watch the Chinese version of TechNave!
【source】