Microsoft announced that it plans toFebruary 2023will be Internet Explorer 11 (IE11 for short)Internet browserWindows 10 systemDisabled in. Microsoft plans to permanently disable IE11 on Windows 10 systems through the February 2023 cumulative security update, so that Windows 10 users cannot reactivate and use it later.
In addition to Windows 10, IE11 is currently available on earlier versions of Windows, but Windows 7 ESU and Windows 8.1 Extended will eventually end support in January 2023. After discontinuing support for them, Microsoft will focus on Windows 10 systems.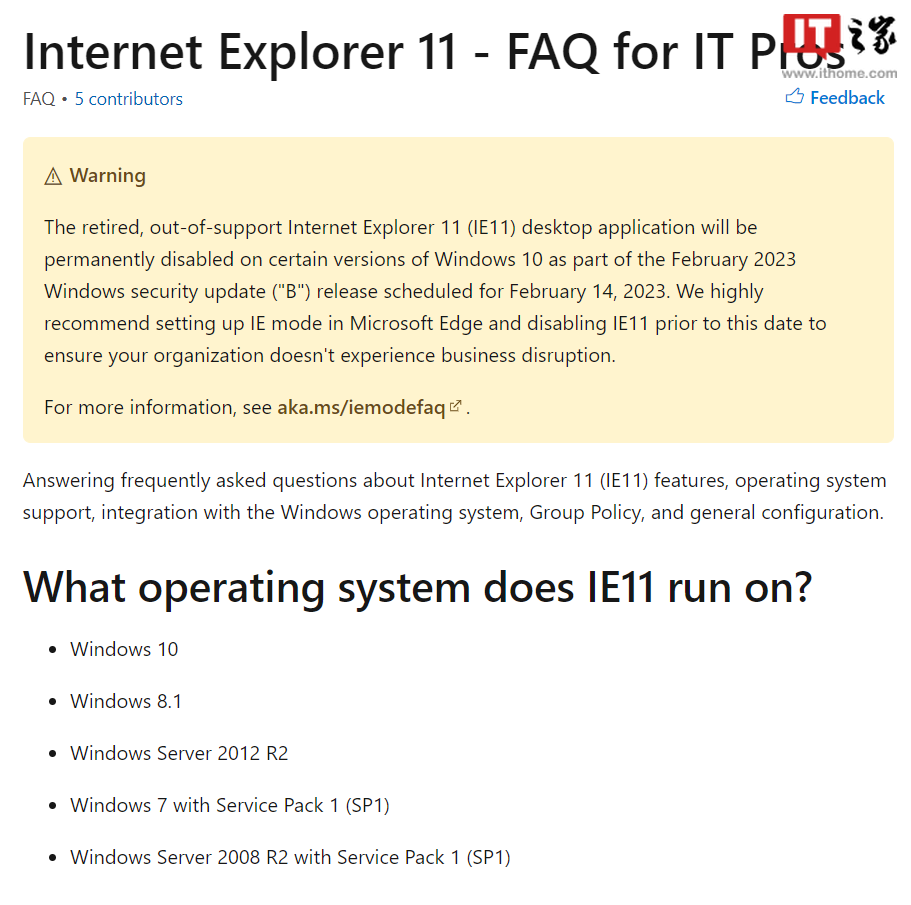 Microsoft has confirmed the decision on its website and in the Microsoft 365 admin center. Any future calls to IE11 will be automatically redirected to the Microsoft Edge web browser, Microsoft said.
It is reported that IE11 support ends on June 15, 2022, and the first phase of retirement begins. At this stage, IE11 remains on the system, but calls to IE are redirected to Microsoft Edge. The second phase will uninstall components of IE11 from the system, but Microsoft has not provided a deadline until now.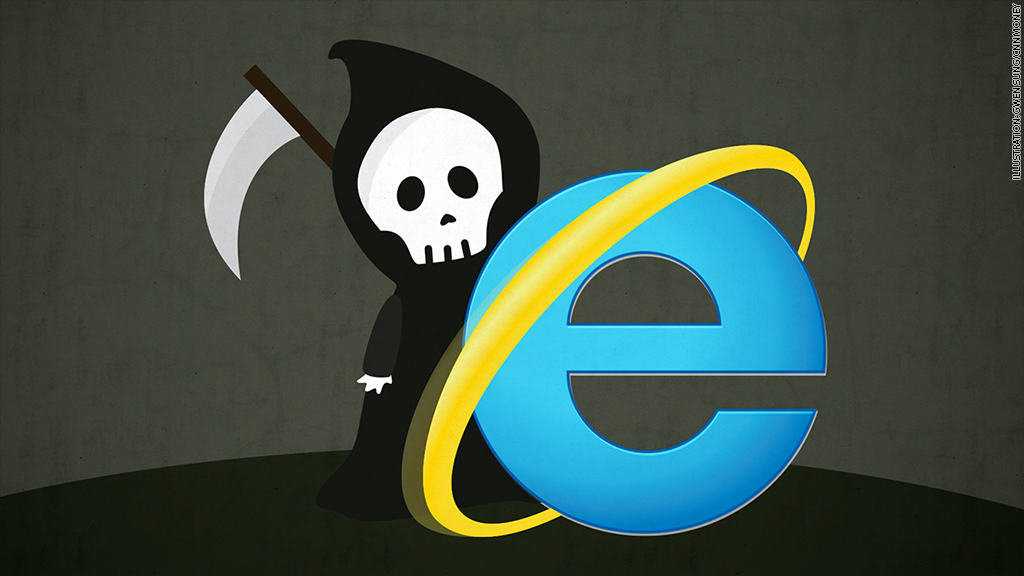 Microsoft plans to release an optional update for Windows 10 and Windows 11 on January 17, 2023 that will remove IE11 installed on Windows devices, and on February 14, 2023, IE browser will Automatically removed as part of February Patch Day. Optional updates remove components early, but patch day updates will remove them on all supported systems.
Although IE11 is removed, it will not remove all components of the browser from Windows systems. Although IE 11 can no longer run, some components of IE may still be required by programs on the operating system.
For more technical information, please continue to hold the Urban Tech Story version!
【source】