Nothing Phone (1) has released the latest update of Nothing OS 1.1.6, the download package size is 62MB, which brings some new features and fixes.
The update brings support for Google AR Core, as well as 5G network support for Jio in India. On the camera side, the update promises sharper video, improved stabilization, and an indicator light that's on by default. The phone launcher experience feels smoother, battery status is more accurate, and NFC sound effects have been updated.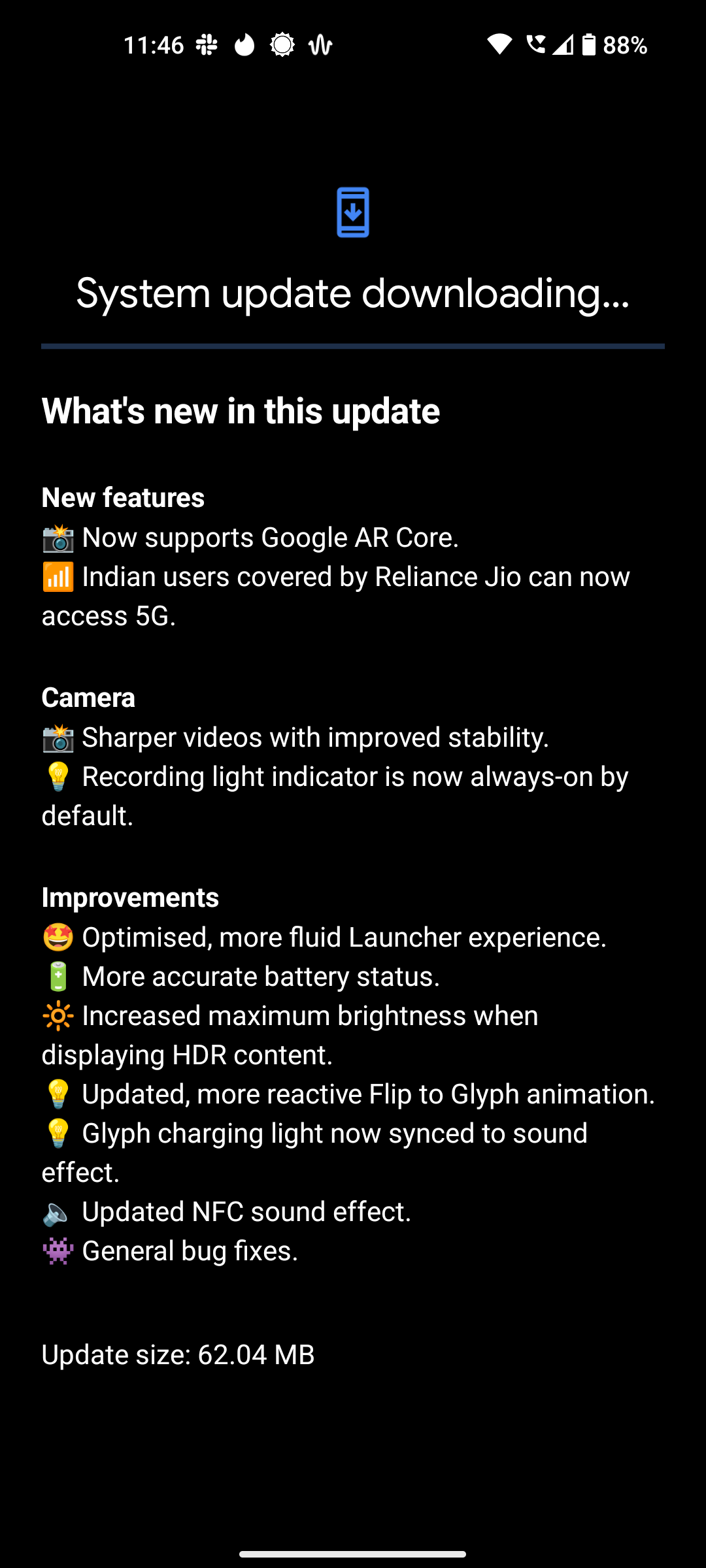 The maximum brightness when displaying HDR content has been increased, but it is unclear to what extent. As early as August, there was some controversy about the maximum brightness of the machine's display. The official claim was 1200 nits, but users found that the peak was never reached.
Nothing never clarified that the hardware is capable of this level, but to achieve a "balanced user experience in terms of heat and battery consumption," screen brightness is capped at 700 nits in software. Currently this cap has been removed or at least raised to some extent.
Finally, there are several Glyph-related improvements: updated, "more responsive" Flip to Glyph animations, and the Glyph charging light is now "synced with sound effects." Of course, "general bug fixes" are also mentioned.
For more technical information, please continue to hold the Urban Tech Story version!
【source】