Google announces initial Passkey support for Android and Chrome browsers。
The first phase gives developers access to the technology by using Google Play Services Beta and Chrome Canary, and lets them add support for the feature to their websites and apps.
Passkeys are an alternative form of passwords designed to provide a more secure and faster password-free login experience for various websites and apps. Unlike passwords, passkeys are a standards-based technology. It resists phishing, has excellent security at all times, and avoids the sharing of secrets by design.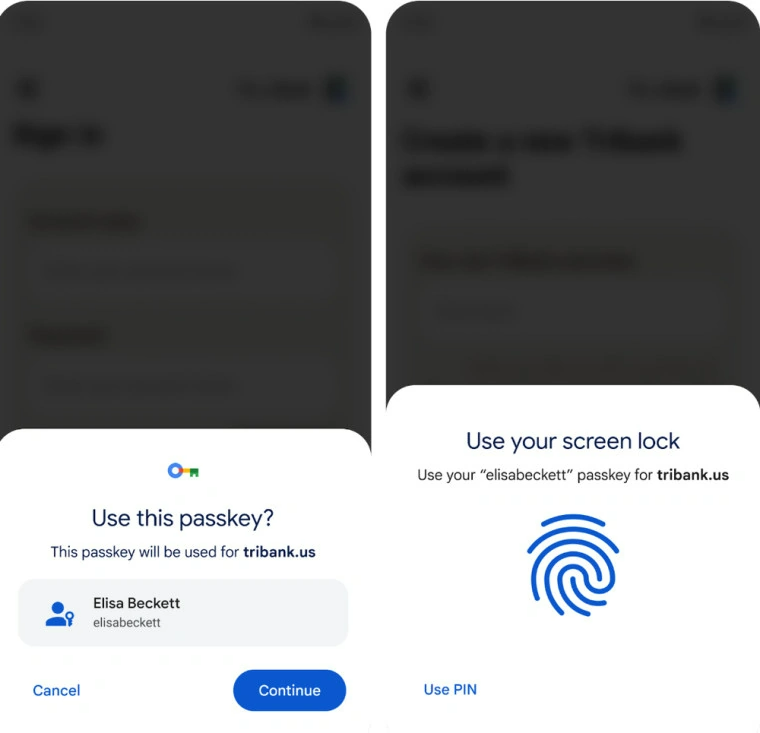 The Passkey interface is similar to the autofill interface that Chrome phone users are already familiar with. Using Passkey is as simple as selecting an account to log in, then using the user's fingerprint, face or screen lock to gain access. Users can also log in on a nearby device using the passcode on their phone, if they so choose. If you want to log into the website on your computer, you can provide a QR code and scan it with your phone to approve access.
For example, Android users can now log into a Passkey-enabled website using the Safari browser on a Mac. Likewise, Chrome users on Windows can do the same with Passkeys stored on their iOS devices.
Google's next milestone is bringing API support to native Android apps. Developers building support into their applications will allow users the option to log in with a Passkey or a password. With the popularity of Passkey, the need to create and remember passwords will decrease, which could lead to fewer instances of hacked accounts.
Passkey is an industry standard that Apple, Microsoft, and Google have all invested in as part of the FIDO Alliance and the W3C to build a passwordless future. For more technical information, please continue to hold the Urban Tech Story version!
【source】