The State Cyberspace Administration takes action to standardize generative artificial intelligence services
On April 11, the State Internet Information Office publicly solicited opinions on the "Generative Artificial Intelligence Service Management Measures (Draft for Comments)" (hereinafter referred to as the "Draft for Comments"). The smart industry has given more detailed regulations, including definitions, access qualifications, responsibilities and penalties, etc.
"The state supports the independent innovation, promotion and application, and international cooperation of basic technologies such as artificial intelligence algorithms and frameworks, and encourages the priority use of safe and reliable software, tools, computing, and data resources." In the "Draft for Comments", it is clear that the generation support and encouragement for the artificial intelligence industry.
At present, many domestic technology giants including Baidu, Tencent, Ali, Huawei, JD.com, and 360 have announced that they have corresponding layouts in the generative AI industry. (Source: The Paper)

OpenAI, Google and others discuss the development of standards for AI use
As major companies have accelerated the development and application of large-scale language models and ChatGPT-like technologies, the potential risks of these artificial intelligence technologies and how to develop and apply them have attracted much attention, including Musk, Apple co-founder Steve Thousands of top people, including Jeff Wozniak, have publicly called on AI labs to suspend training more powerful models for six months in order to develop and implement relevant safety protocols.
According to the latest reports from foreign media, the top investment company SV Angel will convene executives and employees of top companies in the field of AI research and development to discuss the formulation of standards for the use of AI technology.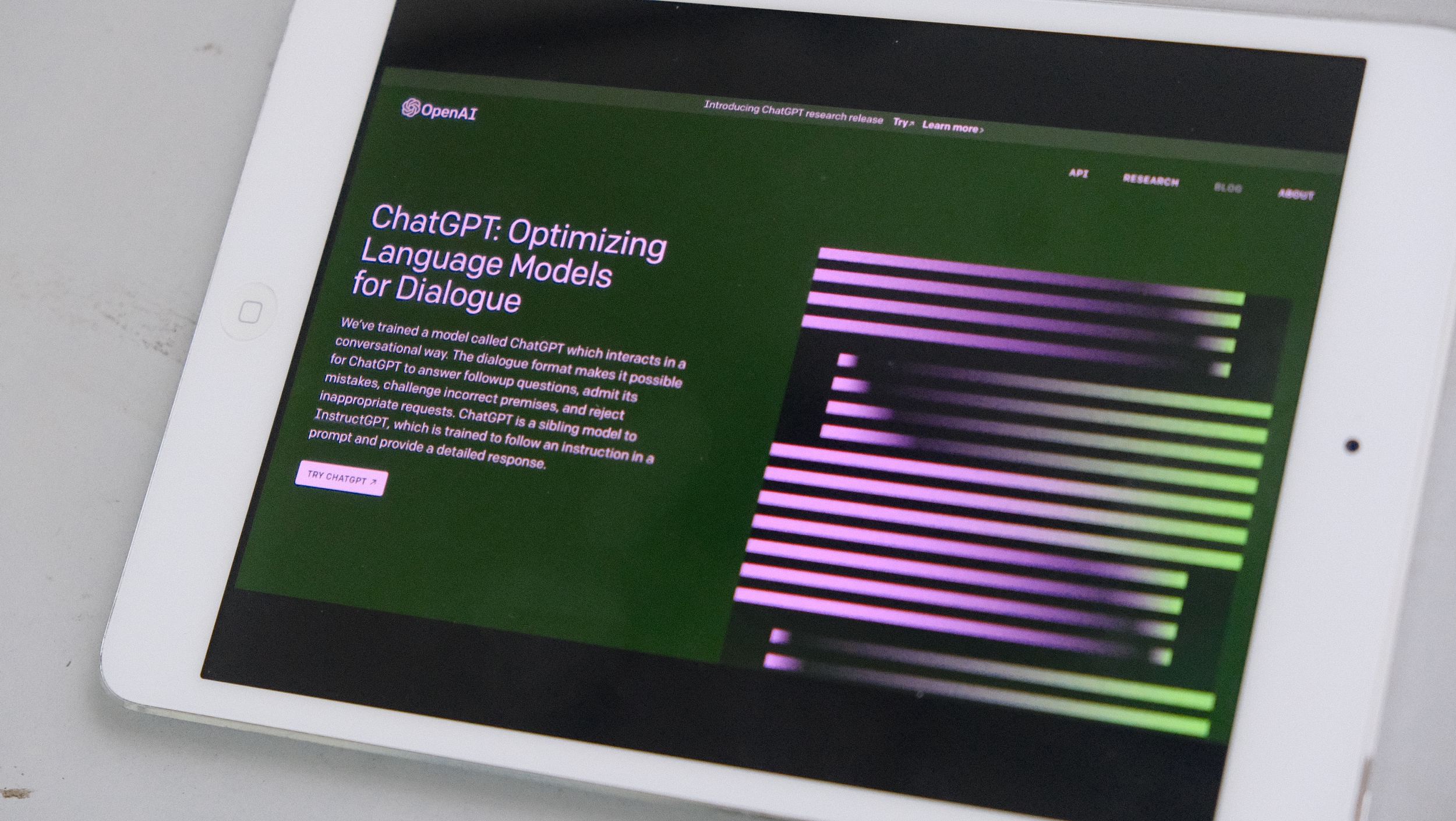 Foreign media mentioned in the report that the meeting convened by SV Angel will be held on Wednesday local time. Representatives from companies such as OpenAI, Microsoft, Google, Apple, and Nvidia are expected to attend the meeting. Continue to develop AI in a responsible manner.
When Musk and others called for a 6-month suspension of training more powerful models, they mentioned in their letter that AI laboratories and third-party experts should use the suspension time to jointly formulate and implement advanced AI design and development strategies. Shared security agreements, related agreements are strictly reviewed and supervised by third-party experts. (Source: TechWeb)
TSMC's Q1 revenue fell below $16.7 billion, missing management expectations
According to foreign media reports, the chip foundry TSMC recently announced its revenue for March, and the revenue for the first quarter will also be released.
Judging from the data released by TSMC on its official website, their revenue in March was NT$145.408 billion, down 15.4% year-on-year and 10.9% month-on-month; revenue in the first quarter was NT$508.633 billion, higher than NT$491.076 billion in the same period last year, a year-on-year increase. 3.6%.
Although revenue in January and February continued to grow year-on-year, driving TSMC's revenue growth in the first quarter, their revenue in this quarter did not meet expectations.
In the first-quarter financial report released on January 12, TSMC disclosed that based on the business outlook at the time, management expected first-quarter revenue of US$16.7-17.5 billion. According to the conversion ratio of 1:30.7 given by TSMC in its financial report, TSMC's revenue of NT$508.633 billion in the first quarter was approximately US$16.568 billion after conversion, which was lower than the lower limit of expected revenue of US$16.7 billion. (Source: TechWeb)
Ali Zhangyong: All products will be connected to the large model of "Tongyi Qianwen"
On April 11, at the Alibaba Cloud Summit in 2023, Zhang Yong, chairman and CEO of Alibaba Group, delivered a keynote speech and said that all Alibaba products will be connected to the "Tongyi Qianwen" model in the future for a comprehensive transformation. He believes that in the era of AI, all products are worth re-upgrading with large models.
"In the era of intelligence, all companies are on the same starting line." Zhang Yong said, "All industries, software and services are worth redoing based on new artificial intelligence technology, which will not only bring innovative customer experience, At the same time, it will also change our production, work, and life paradigms." He also pointed out that large models are an all-round competition of "AI + cloud computing", and the development of large models with over one trillion parameters is not just a matter of algorithms , but includes complex systematic engineering in many fields such as the underlying huge computing power, network, big data, machine learning, etc., which requires the support of ultra-large-scale AI infrastructure. (Source: The Paper)

JD Retail launched the biggest organizational change in five years
At the business management meeting on April 9, JD Retail established the latest framework for organizational structure reform, which mainly includes the following contents:
Cancel the business group system and change to the business department system, and the person in charge of the original business group will be the person in charge of the business department;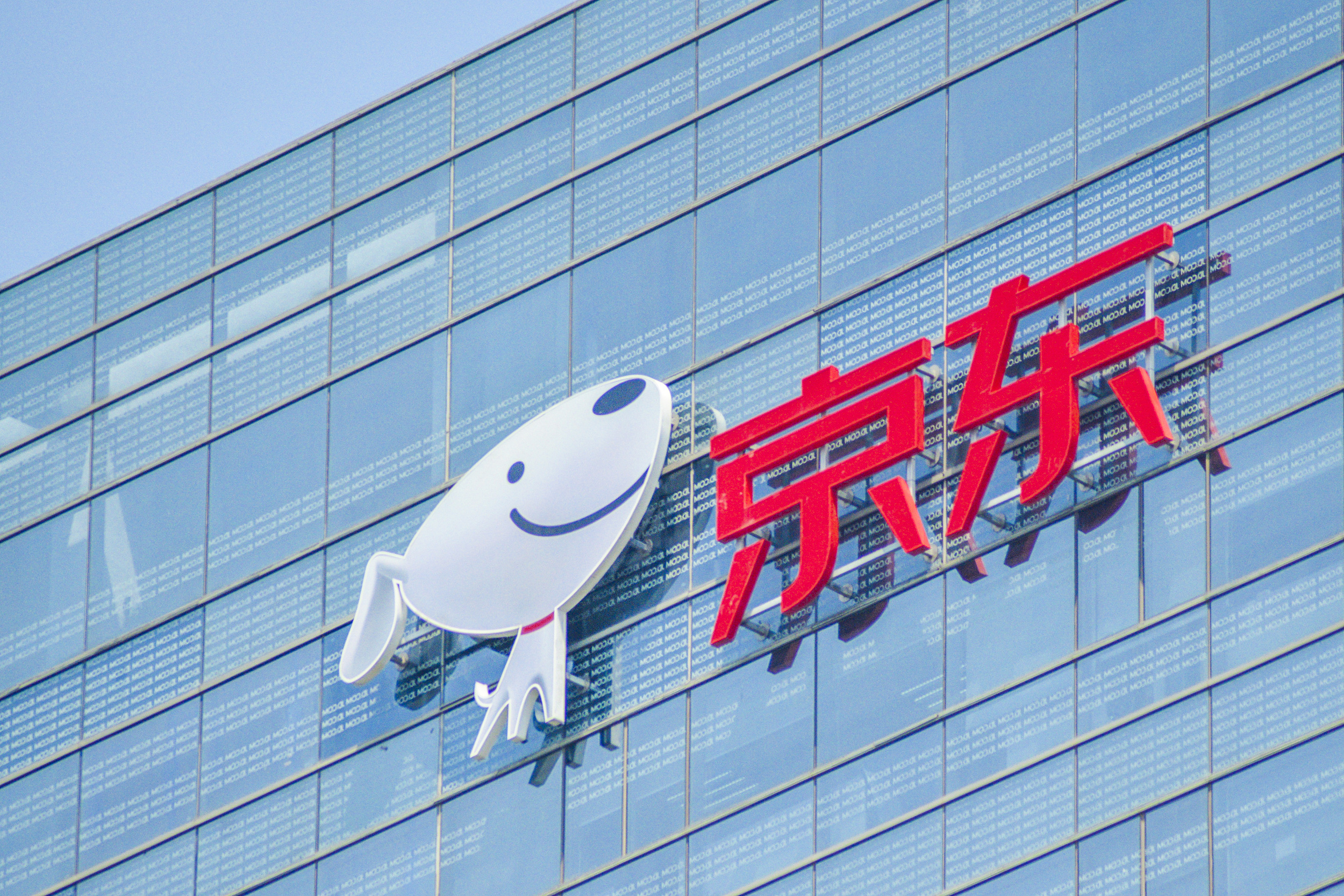 The business departments under the management of the original business group will be divided into specific business units according to the subdivision categories, and the category leaders will be given more decision-making autonomy, including the right to appoint and remove personnel;
In addition, in the business unit after the split, there will be no distinction between POP and self-operated. The two will be fully connected and managed by a unified category leader to further realize the "equal rights" of traffic.
This is the biggest organizational restructuring of JD Retail in the past five years after upgrading the business department to a business group system in 2018. It is also the first time that JD.com has opened up self-operated and POP since it entered the POP business. . (Source: 36 Krypton)
Li Congshan, vice president of Kuaishou e-commerce, resigned and was once a high-level P
Recently, Li Congshan, the vice president of Kuaishou E-commerce, was revealed to have resigned recently. As of press time, there was no official response from Kuaishou.
Li Congshan has rich working experience in the field of e-commerce. He worked in Huawei and Baidu successively. Later, he joined Ant Group in 2017 and served as the deputy general manager of Sesame Credit and the deputy general manager of Alipay Mini Program Division. His rank is P10/M5. Before joining Kuaishou, he served as the general manager of 1688 industrial brand business in Alibaba, responsible for the brand operation of B2B e-commerce in industrial categories.
According to public information, after Li Congshan joined Kuaishou in 2021, he served as the head of e-commerce service provider ecology and regional operations. This position was more important to the Kuaishou e-commerce company at that time. At this time, Kuaishou hoped to continuously enrich its service provider system, move the cooperation and support for service providers from the behind-the-scenes stage to the front stage, and better serve merchants and platforms through service providers. Serve. (Source: Tech Planet)
The total scale of my country's computing power is the second largest in the world, with an annual growth rate of nearly 30%
It was reported on April 11 that according to the Ministry of Industry and Information Technology, the scale of my country's computing power industry has grown rapidly in recent years, with an annual growth rate of nearly 30%, and the scale of computing power ranks second in the world. According to statistics from the Ministry of Industry and Information Technology, by the end of last year, the total scale of my country's computing power reached 180 exaflops per second, and the total scale of storage capacity exceeded 1000EB (1 trillion GB). The network one-way delay between national hub nodes is reduced to less than 20 milliseconds, and the scale of the core industry of computing power reaches 1.8 trillion yuan. The China Academy of Information and Communications Research estimates that every 1 yuan invested in computing power will drive 3 to 4 yuan of GDP economic growth. (Source: CCTV News)
Korean media: Apple iPhone 15 screens are expected to use Samsung M12 materials
South Korean electronics industry media TheElec quoted people familiar with the matter as reporting that the OLED screens of all four models of Apple's iPhone 15 series this year are expected to use Samsung Display's M12 material. In addition, Samsung's new folding phone that will be launched later this year is also expected to use M12 material again, the same as last year's Galaxy Z Fold 4 and Galaxy Z Flip 4. Samsung Display is also developing a new material, dubbed M13, for customers other than Apple, which could be used in Google's foldable phone this year. (Source: interface)

BYD releases new energy exclusive intelligent body control system "Cloud Chariot"
Recently, BYD released the new energy exclusive intelligent body control system "Cloud Chariot". The cloud car intelligent body control system is self-developed by BYD's full-stack, which also marks that BYD has become the first Chinese car company to independently master the intelligent body control system.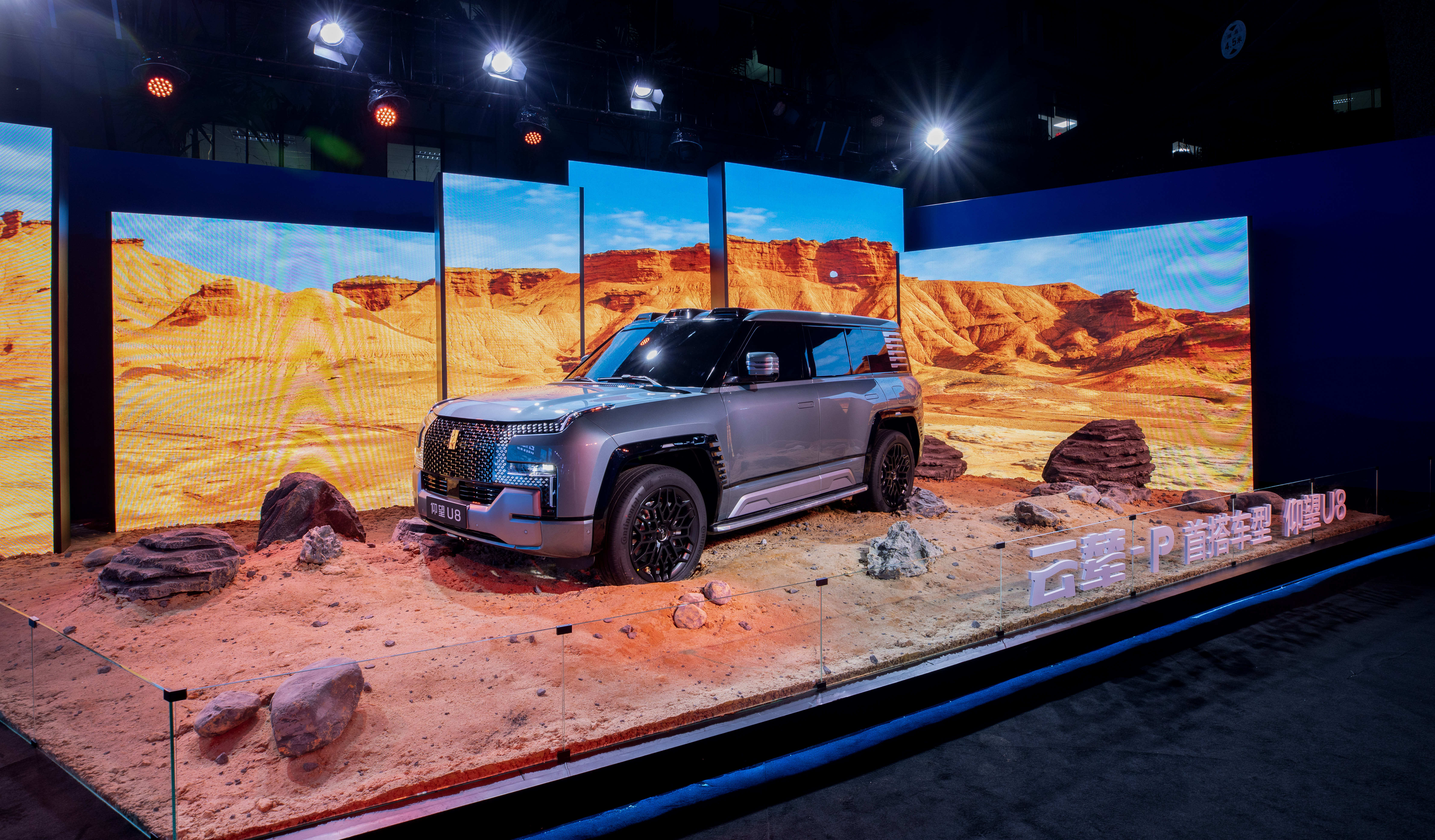 Wang Chuanfu, chairman and president of BYD Group, said at the press conference that the launch of "Cloud Chariot" is another safety technology breakthrough for BYD after blade batteries, body integration technology (CTB), and four-motor independent drive system (Easy Square).
Wang Chuanfu said that starting from the systematic control of the vertical direction of the vehicle, the "Cloud Chariot" can effectively suppress the change of the body posture, greatly reduce the risk of vehicle rollover, and reduce the displacement of the driver and passengers. At the same time, the cloud car system can effectively protect the vehicle body in complex road conditions such as snow, mud and water, avoid collision damage to the vehicle caused by terrain, ensure the safety and stability of the vehicle, and achieve double protection for people and vehicles .
According to reports, the cloud car system will be installed in BYD Dynasty series models, Ocean flagship models, Tenza brand, Yangwang brand and professional personalized brand models. (Source: Geek Park)
Byte AI is also here, and Feishu will launch a smart AI assistant "My AI"
According to news on April 11, ByteDance's office software Feishu released a video to announce the exclusive smart assistant "My AI".
Different from the artificial intelligence products launched by other major domestic manufacturers, from the demonstration point of view, the positioning of My AI is not like ChatGPT, which communicates with users at will, but is more similar to Office Copilot launched by Microsoft.
In the demonstration, users can generate meeting minutes through My AI summary, and create corresponding to-do items based on the meeting minutes to assist users in planning follow-up work.
At the same time, the AI ​​can generate reports and other content based on document data, and can further write document content based on user edited content, which greatly improves work efficiency.
In addition, My AI can also assist users in creating meetings, querying case references, brainstorming, planning project progress, etc., to help users in all aspects.
It can be said that although My AI may not be as good as the generative artificial intelligence that can talk freely in terms of "intelligence", at this stage, it can obviously provide more and more practical help for work. (Source: Fast Technology)

TikTok accused of promoting unscientific diet and weight loss among young people
TikTok content related to food and nutrition perpetuates an unhealthy eating culture among younger users, while expert voices are largely absent on the platform, a University of Vermont study found. Researchers advocate for a shift toward weight-inclusive nutrition and a rethinking of society's attitudes toward the body, food, and health.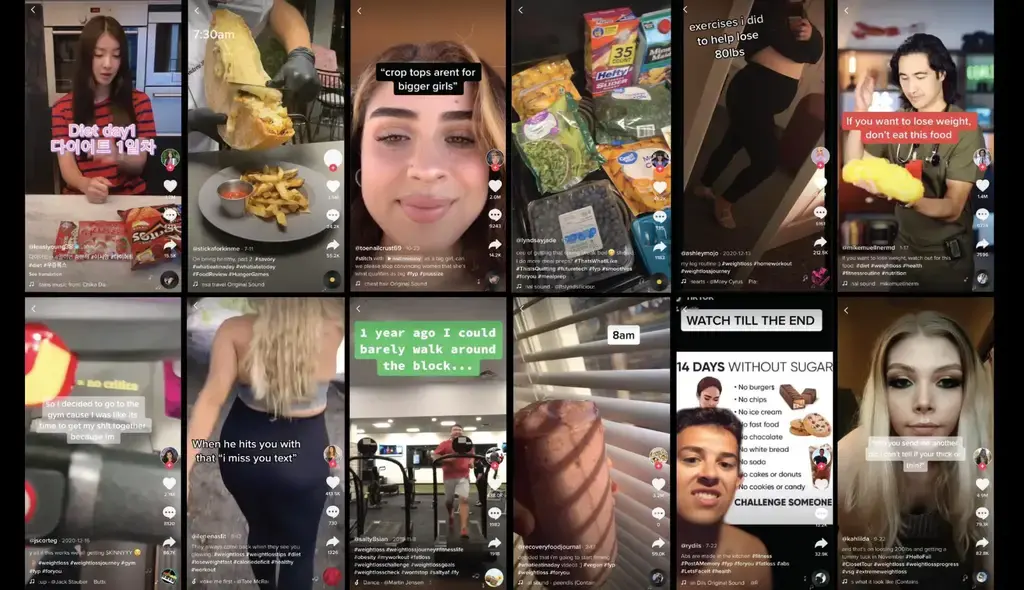 The study, recently published in the journal PLOS One, found that the weight norm message, the idea that weight is the most important measure of one's health, dominates on TikTok, with the most popular videos glorifying the act of weight loss and referencing food As a primary means of achieving health and weight loss. These findings are particularly concerning given existing research linking social media use among adolescents and young adults to abnormal eating and negative body image.
Senior researcher Lizzy Pope said, "Every day, millions of teens and young adults are fed content on TikTok that portrays highly unrealistic and inaccurate images of food, nutrition, and health. TikTok, which is caught in the weight-loss trend, may have a negative impact on viewers. It is a very bad environment, especially for the main users of the platform, which are young people." (Source: cnBeta)