Musk's brain-computer interface company Neuralink gets approval to start first human clinical trial
According to foreign media reports, on Thursday local time, Musk's brain-computer interface company Neuralink said that it has received approval from the US Food and Drug Administration (FDA) to start the first human clinical study.
However, Neuralink is not yet ready to start recruiting test subjects, nor has it released details about what the trial will entail.
Neuralink has been conducting trials on animals for the past several years, but it is also seeking approval from U.S. regulators to conduct clinical trials on humans.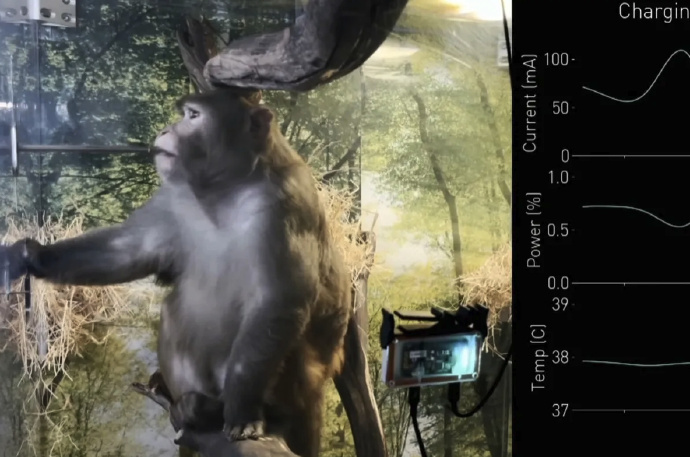 However, Neuralink is not the first company to implant a "brain-computer interface" in the human body. As early as 2021, Synchron, a medical system development company, won FDA approval to start human trials in the United States, and announced in July 2022 the first implantation of a brain-computer interface in the United States. In January, it published results from an early-stage study in four Australian human patients. (Source: TechWeb)

Tesla: Model Y will be the world's best-selling car in the first quarter of 2023
According to JATO information and estimates in 53 markets around the world, as well as other key markets, the Tesla Model Y becomes the world's best-selling car in the first quarter of 2023. It currently leads competitors such as Toyota Corolla and RAV4 with sales of 267,200 vehicles.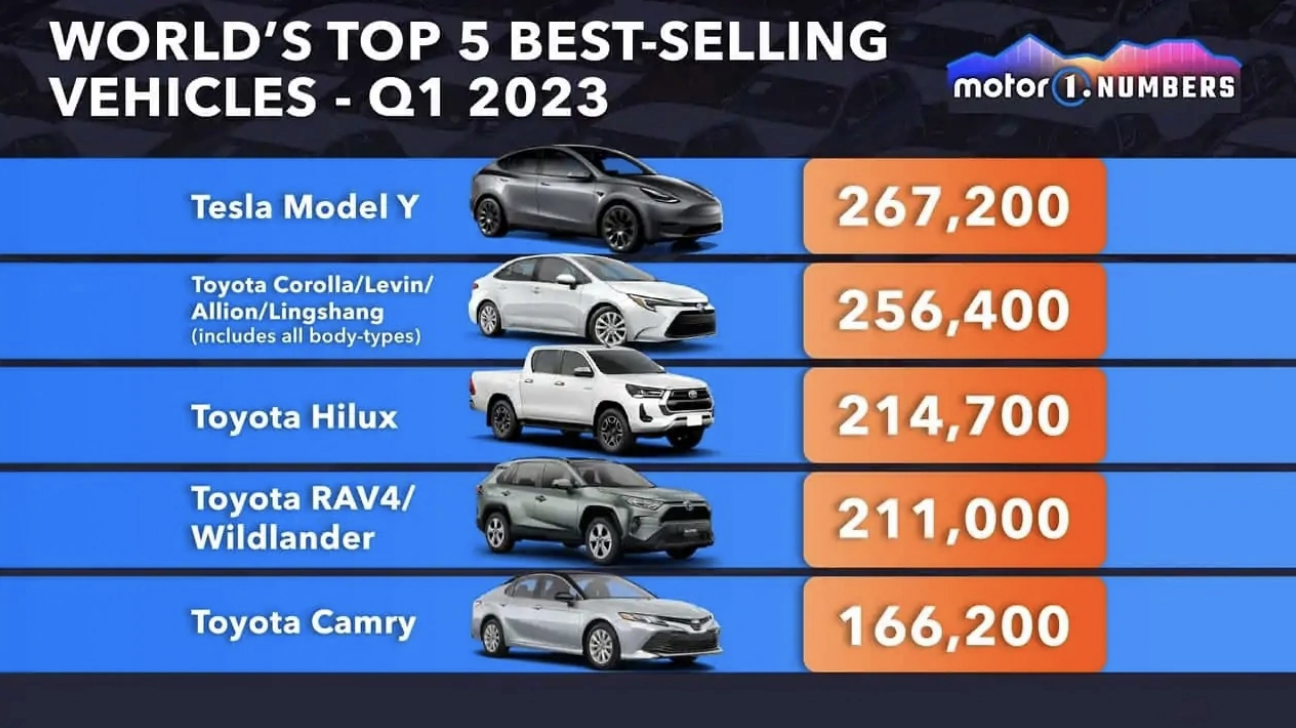 Foreign media motor1 said: "The success of Tesla's Model Y car is due to its safety performance and spacious cargo space, as well as the brand's rapid expansion and price reduction strategy." It was strong, with sales up 68 percent in the U.S. and the best-selling model in Europe.
Musk's previous expectations have now been realized. Considering that Model Y is Tesla's best-selling model, and its production is still increasing, sales will continue to increase in the future, and sales this year are expected to be even higher. (Source: IT House)
The whistleblower leaked 100GB of data, saying that the problems with Tesla's FSD were beyond imagination
BEIJING, May 26 (Reuters) – A Tesla whistleblower leaked 100GB of data to the German newspaper Handelsblatt, containing thousands of customer complaints that sparked concern over Tesla's fully self-driving (FSD) feature. Serious concerns about safety.
The data, which is said to come from Tesla's IT systems, covers complaints reported by Tesla owners in the United States, Europe and Asia, and spans the period from 2015 to March 2022.
During that period, Tesla owners reported more than 2,400 issues with automatic acceleration and more than 1,500 with braking, including 139 reports of "unintended emergency braking" and 383 "accidents" caused by false collision warnings, Handelsblatt said. Ghost Brakes" report.
At present, Tesla has not given a response, but "requested to delete the data and talked about the data being stolen." (Source: Phoenix Technology)
Zuckerberg wants company to reduce bureaucracy, increase stability
According to the "Washington Post" news on May 25, Meta CEO Zuckerberg said at a company meeting that after multiple rounds of layoffs, he hopes that the company will be more stable in the future and reduce bureaucracy. The company's leadership has begun announcing preliminary "restructuring" plans for various divisions, the report said.
Earlier, the US news review site Vox reported on May 22 that Meta, the parent company of Facebook, will start a new round of large-scale layoffs this week, which is expected to target the business sector.
Although Meta did not specify the exact number of layoffs this time, Meta CEO Zuckerberg said in March that the company would eliminate 10,000 jobs by the end of May. 4,000 jobs have been abolished, so it is estimated that about 6,000 people will be laid off this time. (Source: Interface News)
Pinduoduo: Revenue in the first quarter was 37.64 billion yuan, a year-on-year increase of 58%
Pinduoduo's net profit in the first quarter was 8.101 billion yuan, a year-on-year increase of 212%; revenue was 37.64 billion yuan, an increase of 58%; adjusted earnings per ADS were 6.92 yuan. At the same time, Pinduoduo announced the establishment of the "Ten Billion Ecosystem" project, which aims to provide resources for high-quality merchants and products, and improve the overall service efficiency and quality of merchants on the platform. (Source: Geek Park)

Apple's mysterious Swiss lab is working on a number of things, including AR headsets for cars
On May 26th, according to foreign media reports, Apple, which has a strong tradition of secrecy, is usually quite mysterious in the technical research and development of new products and services, and rarely discloses relevant information before the final launch.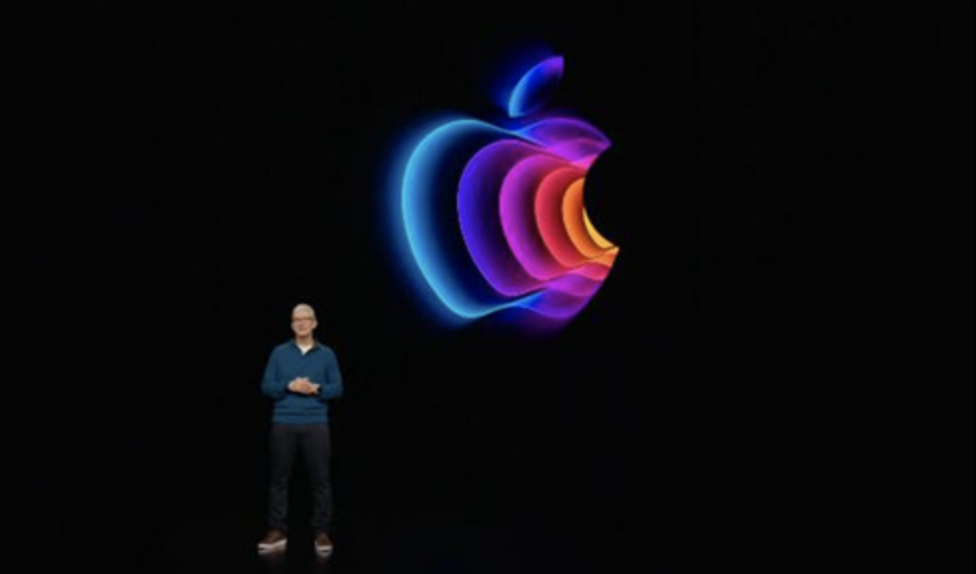 According to the latest reports from foreign media, some organizations have discovered through years of investigations that Apple has a mysterious laboratory in Switzerland called "Zurich Vision Lab", which is considered to be the secret location of a large number of Apple's research projects, which may be Apple cars and AR headsets. , the key to the future of Siri.
Foreign media mentioned in the report that in 2017, there was news that Apple operated a research and development facility in Switzerland, which was believed to be recruiting employees to develop Apple cars. But judging from the latest research, Apple's research and development institutions in Switzerland are actually conducting research and development for Apple's numerous long-term projects.
For Apple's labs, foreign media reported that they usually announce international research and development facilities, but when it comes to any future plans, Apple will remain silent. (Source: TechWeb)
Li Yanhong: In 10 years, 50% of the world's jobs will be prompt word engineering
Sina Technology News On the morning of May 26, at the 2023 Zhongguancun Forum, Baidu founder, chairman and CEO Robin Li pointed out that the emergence of new forms of human-computer interaction based on natural language will bring about a revolution in "prompt words". It won't be about how well your code is written, it will be about how well your questions are asked.
Li Yanhong predicts that 50% of the world's workload will be prompt word engineering in 10 years, and asking questions is more important than solving them. More than ever, the future will require children to be taught to ask questions, not just to solve them. (Source: Sina Technology)
Unisound released the general model of "Mountain and Sea"
News on May 26, a few days ago, UniSound announced the launch of a large model of mountains and seas, and released a series of application products catering to the needs of different industries.
Official information shows that the Shanhai Big Model can not only generate a variety of smooth texts, including news, composition, novels, ancient poems and other copywriting, but also support various language generation tasks in a multilingual, multi-stylistic and multi-style manner, including Creation, abstract, translation. In addition, controllable text generation under various constraints is also supported.
Huang Wei, founder and CEO of Unisound, said that the release of the large model of mountains and seas is an important milestone in the upgrade of Unisound's AGI technology architecture. Based on the capabilities, we will enhance the capabilities of the Internet of Things, medical and other industries, and provide customers with smarter and more flexible solutions. (Source: TechWeb)

Mazda CX-50 Xingye model launched, priced at 159,800-206,800 yuan
The Mazda CX-50 line is also on the market. The new car has launched a total of 6 models, with a price range of 159,800 to 206,800 yuan. The first owner can enjoy a lifetime free warranty, interest-free loans, free basic data for life, free entertainment data, and up to 10,000 Yuan replacement subsidy and other rights and interests.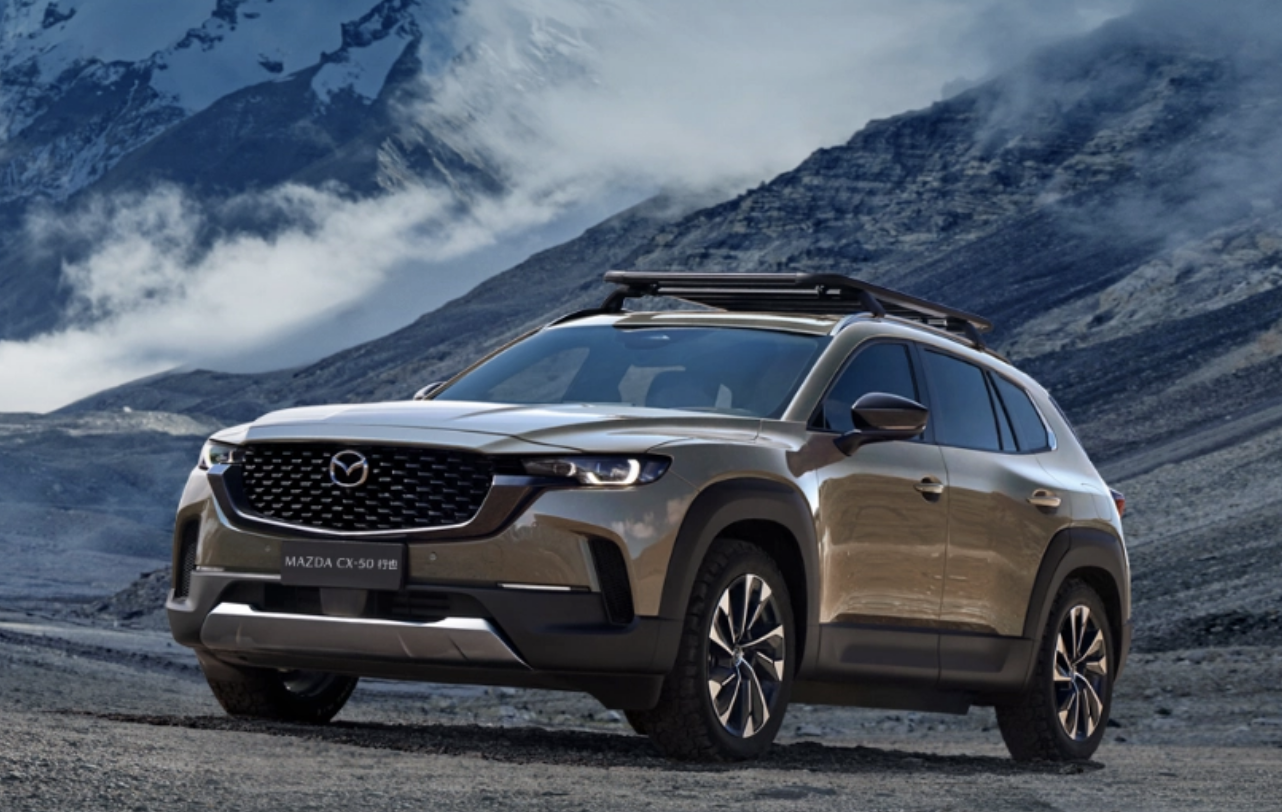 The Mazda CX-50 line also offers 7 color options including zircon sand, quiet blue, and extreme gray. The light groups on both sides of the front face are connected to the grille, which expands the visual width of the front of the car. The lower surround adopts a large area of ​​blackening Decoration; the length, width and height of the vehicle are 4785/1920/1638mm respectively, and the wheelbase is 2815mm.
In terms of interior, the Mazda CX-50 line is also equipped with a floating LCD screen, adopts the third-generation Mazda Yuelian system, equipped with MediaTek MT8666 chip, supports Carplay and Carlife mobile phone interconnection, custom voice interaction, voice control, car-home interconnection, etc. (Source: IT House)
AMD announces the launch of Radeon PRO W7800/7900 graphics cards with up to 48GB of memory
On May 26th, AMD announced on Twitter today that the Radeon PRO W7800/7900 two workstation graphics cards are on the market. In terms of price, the Radeon PRO W7900 is priced at $3,999. Another Radeon PRO W7800 has an MSRP of $2,499.
Currently, these two graphics cards are not available on the JD.com/Tmall platform.
According to reports, the AMD Radeon PRO W7000 series graphics card uses the world's first workstation GPU architecture based on AMD's advanced chiplet (Chiplet) design, which can provide real multitasking performance and incredible energy efficiency.
The new line of graphics cards is also the first professional workstation GPU to feature the AMD Radiance Display Engine with DisplayPort 2.1 support, delivering a superior visual experience, higher resolutions and more available colors than ever before. (Source: IT House)
Apple's new flexible screen iPhone patent exposure
According to the list published by the United States Trademark and Patent Office (USPTO), Apple has recently obtained a patent titled "Electronic Device with Flexible Display Structure".
The patent describes a flexible screen that can be slowly unfolded like a scroll, with a very unique design. In the position where the screen is stored, the flexible screen can be stored around the rollers, and when the screen is pulled out of the casing, use the auxiliary setting to unfold the rollers to facilitate the unfolding of the screen.
This innovative design can make users use electronic equipment more conveniently, and provides a new idea for the development of future electronic equipment. (Source: 36 Krypton)

Trial finds hyperbaric oxygen chamber therapy improves heart function in Long-COVID patients
Hyperbaric oxygen therapy (HBOT) may help restore normal heart function in patients with post-COVID-19 syndrome, a small trial has found.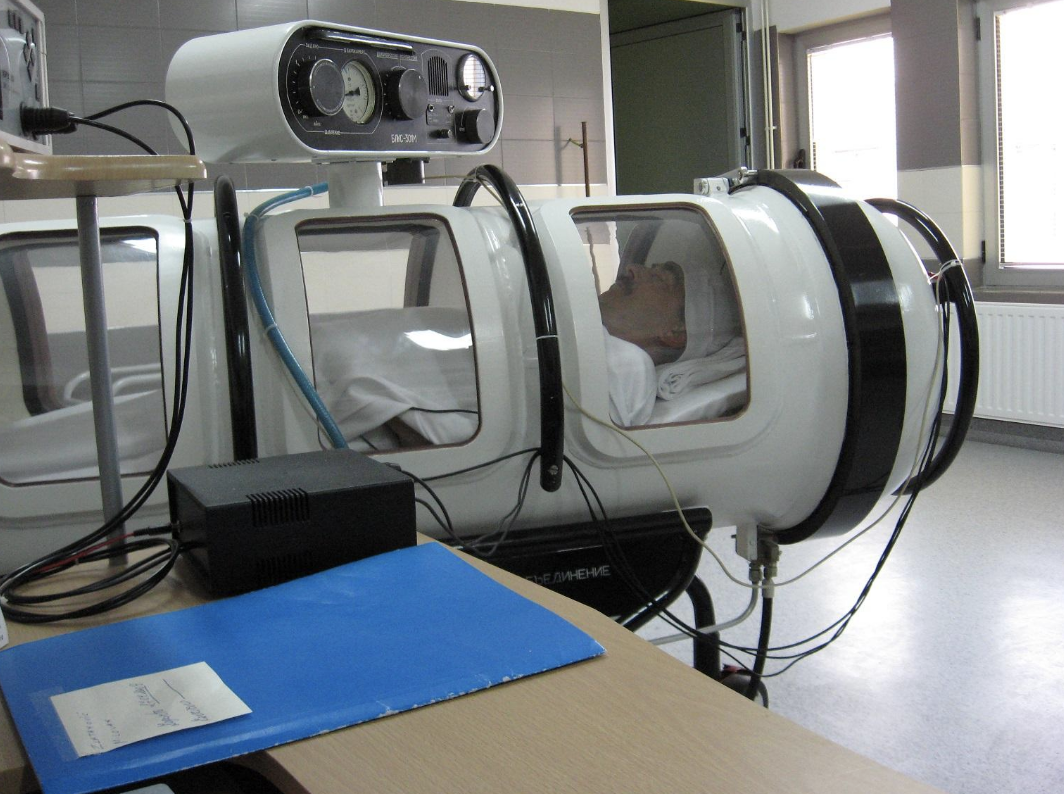 Participants in the hyperbaric oxygen therapy group had significantly increased global longitudinal strain (GLS), a measure of cardiac function. The study was presented at EACVI 2023, the scientific congress of the European Society of Cardiology (ESC).
Study author Professor Marina Leitman, Thackeray Faculty of Medicine, Tel Aviv University, said, "This study shows that hyperbaric oxygen therapy is beneficial in Long-COVID patients, and we used a sensitive measure of cardiac function, which is not available in all centres. Performed routinely. More research is needed to determine which patients will benefit most, but probably all Long-COVID patients should be assessed for global longitudinal strain, and if cardiac function is reduced, hyperbaric oxygen therapy should be offered." (Source: cnBeta)