Musk says he will cut car battery costs in half
On September 7th, Tesla CEO Elon Musk hopes to sell 20 million electric vehicles a year by 2030. The secret lies in groundbreaking new battery technology. The new process will help batteries. Cut costs in half.
The battery system is the most expensive component in most electric vehicles, so making low-cost, high-performance battery components is key to producing mass-market EVs that can compete head-to-head with combustion engine vehicles on price. Tesla is one of the few major automakers capable of producing its own car batteries, and by producing Model Y batteries in U.S. factories, its cars are eligible for U.S. tax credits.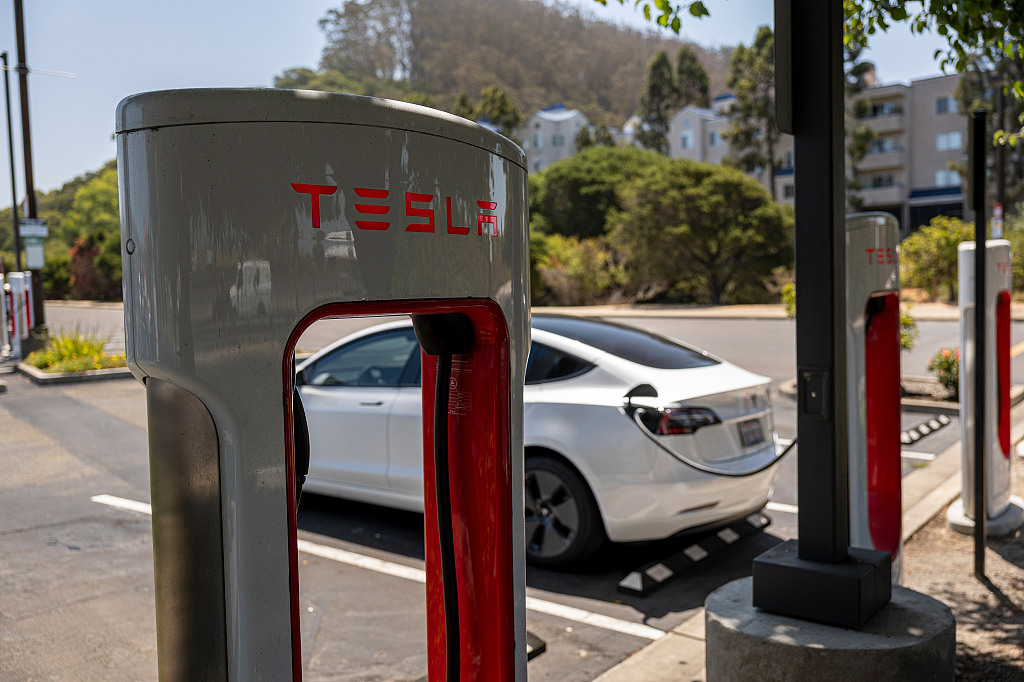 Several battery experts close to Tesla agreed with Musk, saying that by using larger cells and a new dry electrode coating process, Tesla could cut battery costs in half, allowing electric vehicles U.S. starting price is 8% lower. But the bad news is that Tesla's technology development process still has a long way to go. (Source: NetEase Technology)

Qualcomm Announces Snapdragon 6 Gen 1 and Snapdragon 4 Gen 1 Chips
Today, Qualcomm announced its mid-market Snapdragon 6 Gen1 and entry-level Snapdragon 4 Gen1 chips. The Gen 6 Gen 1 is manufactured on a 4nm process, while the more affordable SD Gen 4 Gen 1 remains at the 6nm node. The first devices with SD 6 Gen 1 are expected to be available in the first quarter of 2023, while SD 4 Gen 1 will debut this quarter.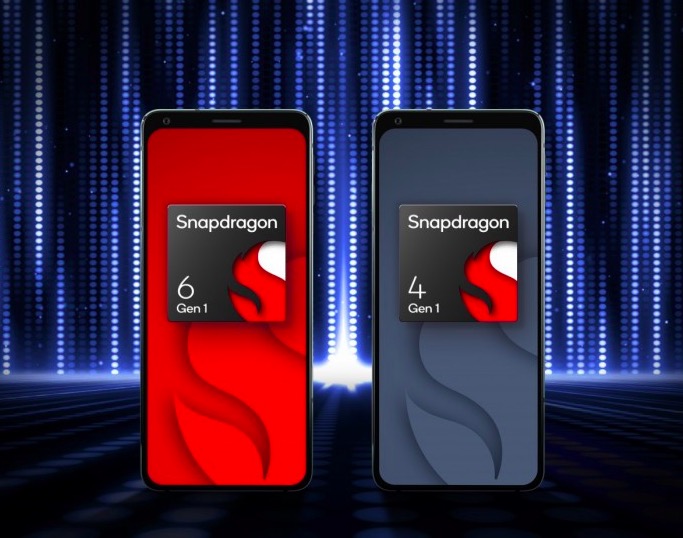 The Snapdragon 6 Gen 1 uses a 12-bit Spectra Triple ISP, supports native HDR image capture and a 20-megapixel camera.
Supports HDR video and some artificial intelligence features. The chip leverages the seventh-generation Qualcomm artificial intelligence engine to help with blur effects and general performance and energy optimizations. The Snapdragon 6 Gen1 also brings Wi-Fi 6E connectivity, as well as the fourth-generation Snapdragon X62 5G modem.
Qualcomm said that the first batch of Snapdragon 6 Gen1 devices will debut in the first quarter of 2023. (Source: cnbeta)
Tencent will invest 300 million euros and increase its direct shareholding in Ubisoft from 4.5% to 9.99%
Ubisoft issued a statement on September 6 announcing that the company's board of directors has authorized Tencent Holdings to increase its direct shareholding in Ubisoft from 4.5% to 9.99%.
Tencent will invest 300 million euros in Guillemot Brothers, the holding company of Ubisoft's founder, for a 49.9 percent stake and 5 percent of the voting rights. Tencent will pay 200 million euros to buy shares at an implied value of 80 euros per share and invest a further 100 million euros, according to the statement. Tencent will provide Guillemot Brothers with a long-term unsecured loan to refinance its debt and provide additional financial resources that can be used to acquire Ubisoft's stake.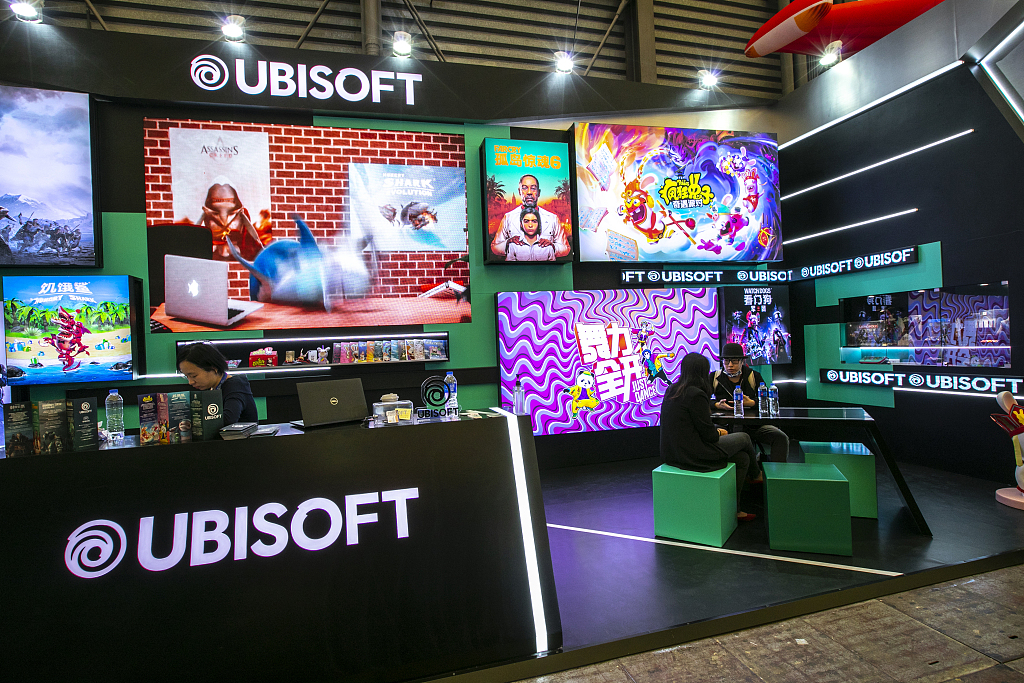 Tencent cannot sell Ubisoft shares within 5 years, and cannot increase its shareholding in Ubisoft within 8 years. Additionally, Ubisoft's governance will remain unchanged and Tencent will not have any operational veto power.
"We are confident in the prospect of a strategic partnership between Ubisoft and Tencent, as well as the prospect of bringing Ubisoft's various AAA franchises to mobile devices," Ubisoft said in a statement. (Source: Interface)
Meta to host annual event on October 11, new helmet expected
On September 7th, Meta CEO Zuckerberg announced that the annual VR conference Connect will be held on October 11th.
In order to build the next-generation software platform, Meta's annual investment has reached 10 billion US dollars. Meta has previously admitted that the reason why VR/AR technology cannot be popularized is mainly because the hardware is not powerful enough.
Zuckerberg said in a podcast interview last month that Project Cambria is planned for this fall. This helmet has powerful computing power that can capture real-world images with cameras and display them inside the helmet in real-time in color.
The Project Cambria helmet could cost $800 or more, significantly higher than the current helmet, the Meta Quest 2. In addition to Project Cambria, Meta is expected to talk about the Metaverse social networking app Horizon Worlds.
Meta believes that VR/AR light glasses can eventually replace smartphones. (Source: Sina)
Buick to acquire dealers unwilling to invest in its all-electric future
Buick has bold plans for its all-electric transition and is ready to give existing dealers a way out. A few years ago, General Motors (GM) offered its Cadillac brand a similar program that reduced its U.S. dealer network by about a third.
The move is reported to cost GM about $275 million and reduce its franchise network to about 575 locations across the United States. Like Buick, Cadillac expects to be fully electric by 2030.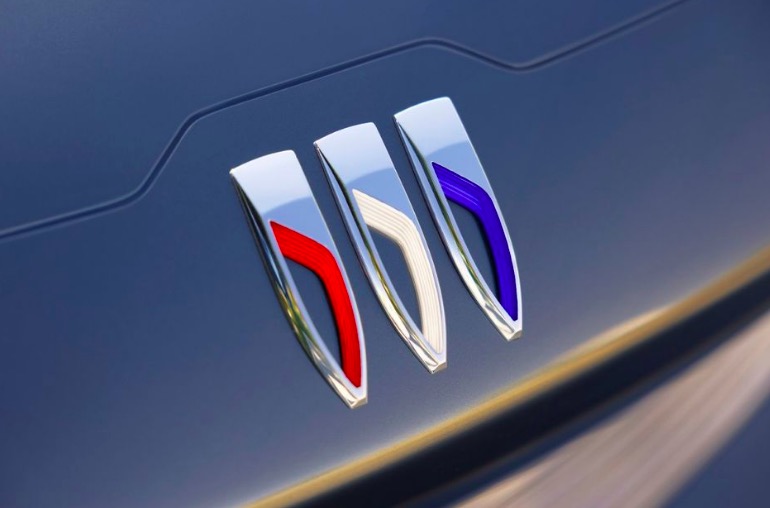 A few months ago, Duncan Aldred, Buick's global vice president, said the division would be fully electric by 2030. Rapid electrification efforts will require significant investment from dealers, who will need to update their facilities, equip them with charging stations and specialized equipment to service EVs at their dealerships. Some dealers say the total cost of the refurbishment could exceed $300,000.
Not every dealer, however, is interested in pouring so much money into the move. Dealers who aren't interested in Buick EVs will have the opportunity to accept a GM takeover, which will free them from commitments, meaning they will no longer be able to sell Buick models. (Source: First Electric Network)

my country's first artificial intelligence industry special legislation officially announced
my country's first special legislation on artificial intelligence industry – "Shenzhen Special Economic Zone Artificial Intelligence Industry Promotion Regulations" was officially announced on September 6. In order to solve the difficulty of implementing artificial intelligence products, the "Regulations" propose an access system for innovative products. For low-risk artificial intelligence products and services that have not yet formulated national and local standards but meet international advanced product standards or specifications, they are allowed to pass tests, trials, and pilots. and so on to carry out the first try. (Source: Shenzhen Special Economic Zone News)
BSN Launches "Coinless Public Chain" Spartan Network in Hong Kong
On September 6, the blockchain service network BSN announced the official launch of the Spartan network at the Hong Kong press conference. The Spartan network is defined as a "currency-free public chain", which follows international standards and technical requirements, and has the characteristics of open source, anonymity, and transparency.
It is reported that the short-term goal of Spartan Network is to enable mainstream traditional enterprises to use public chain technology, and the long-term goal is to practice the concept of public IT systems and build an Internet public layer ecosystem with new operating systems, databases and cloud technologies. The launch of the Spartan network also marks the beginning of China's blockchain technology to go global. International companies such as HSBC, IBM, Google, Emperor Group and Maxim's Group are known to have deployed applications on the Spartan network. (Source: Pinwan)
The National Development and Reform Commission conducts a cost survey on some high-priced moon cake organizations
Recently, the National Development and Reform Commission organized local development and reform commissions and market supervision departments to conduct a cost investigation on some boxed mooncake production and sales enterprises with a sales price of more than 500 yuan, to understand the actual cost, and to check the registration of relevant transaction information. The survey results show that the production and sales cost of boxed mooncakes with a price of more than 500 yuan is not much different from the cost of ordinary boxed mooncakes, and the profit is much higher than that of ordinary boxed mooncakes. Clues to violations of laws and regulations, such as excessive packaging and unfair pricing practices found in the investigation, have been transferred to relevant departments for verification and investigations in accordance with laws and regulations. (Source: Shanghai Stock Exchange)

Huawei Mate 50 series officially released, priced from 4999 yuan
On September 6, Huawei held a fall full-scenario new product launch conference and launched the new Huawei Mate 50 series of mobile phones, including Huawei Mate 50 and Mate 50 Pro.
It is reported that all Huawei Mate 50 series mobile phones support the hardware capabilities of Beidou satellite messages, and are the first mass smartphones in the industry to support Beidou satellite messages. In an environment without ground network signal coverage, text and location information can be sent out through the Changlian App to keep in touch with the outside world, and support multiple locations to generate trajectory maps. In addition, the Huawei Mate 50 series supports 66W wired fast charging, 50W wireless fast charging, and 7.5W wireless reverse charging.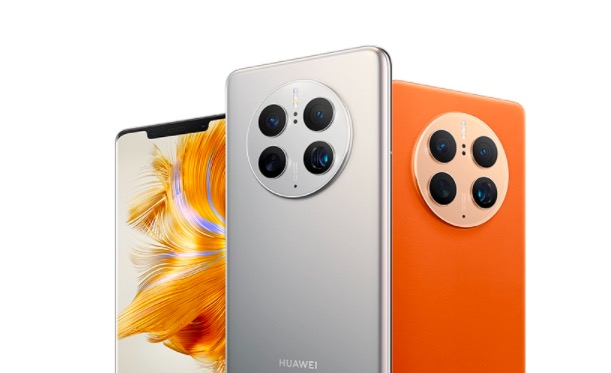 Huawei MATE 50 Pro uses a 6.74-inch OLED screen, which also supports 1.07 billion primary color display, in-screen fingerprint, 3D face payment and other functions. In terms of lenses, Huawei MATE 50 Pro has a 64-megapixel periscope telephoto camera + 50-megapixel super-optical camera + 13-megapixel ultra-wide-angle camera. Built-in 4700mAh battery.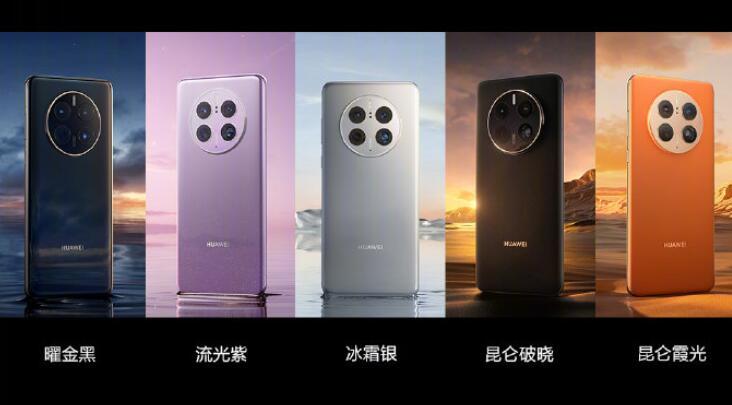 In terms of price, Huawei MATE 50 series 128GB version is 4999 yuan, 256GB version is 5499 yuan, 512GB version is 6499 yuan, 256GB Kunlun glass version is 5699 yuan, and 512GB Kunlun glass version is 6699 yuan. Huawei MATE 50 Pro series 256GB version 6799 yuan, 512GB version 7799 yuan, 256GB Kunlun glass version 6999 yuan, 512GB Kunlun glass version 7999 yuan. Huawei Mate50 RS 512GB version is 12,999 yuan. (Source: IT House)

Satellites of world's first 'space nation' Asgardia are expected to burn up in the atmosphere this month
Asgardia, the world's first "space nation", is on the verge of losing its only self-proclaimed "sovereign territory" in space. The Asgardia-1 satellite is expected to re-enter Earth's atmosphere and burn up as soon as Sunday, according to tracking data from the U.S. Air Force and other sources.
The satellite is at the heart of an experimental digital nation called Asgardia, launched in 2017. In addition to representing Asgardia's control of its extraterrestrial territory, the milk-carton-sized cubesat also carries a digital copy of Asgardia's constitution, the national flag, and data on Asgardia "citizens" who have opted into digital nation-building experiments.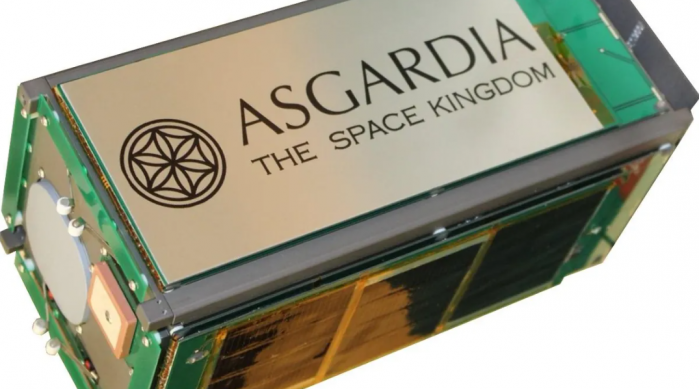 The satellite also has a scientific mission to study the effects of space radiation on digital data storage, according to a statement.
Updates to the U.S. Air Force's space-tracking database, dating back to July 20, show the Asgardia-1 satellite's altitude has been declining. The most recent update predicts that it will re-enter the atmosphere and burn up on September 14. Another site that tracks space junk, Satview, predicts that Asgardia-1 will enter the atmosphere earlier, on September 11.
An Asgardia representative said they were "investigating" the issue, but had no further comment.
So far, no country or the United Nations has recognized Asgardia's claim to statehood, but the group remains active online, with elections for a "head of state" due on Friday. (Source: Fast Technology)

Apple refuses to accept Brazil's ban on the sale of iPhones without chargers: it is for environmental protection
Apple plans to appeal Brazil's move to ban the sale of iPhones without chargers, arguing that the company's practice of selling new phones without chargers helps reduce environmental waste. The Brazilian government on Tuesday ordered Apple to stop selling iPhones in the country without chargers, saying Apple's offerings to consumers were not complete enough.
Brazil's justice ministry believes that Apple's sale of the iPhone without a charger means the phone lacks a necessary accessory, a "deliberately discriminatory practice" against consumers. At the same time, the Brazilian Ministry of Justice also fined Apple 12.275 million reais (about 2.38 million US dollars) and ordered to stop selling the iPhone 12 and newer models.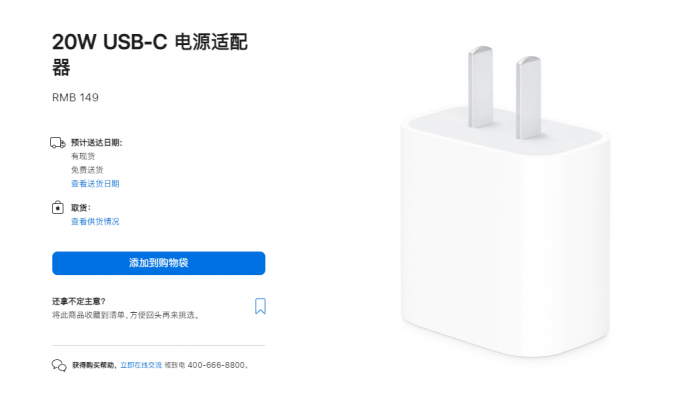 "Power adapters represent our greatest use of zinc and plastic, and removing them from the box helps reduce carbon emissions by more than 2 million tons, the equivalent of removing them from the road every year," Apple said in an emailed statement. 500,000 cars."
Apple also said on Tuesday that it would continue to work with Brazil's consumer protection agency SENACON "to address their concerns and plans to appeal the decision." "We've won numerous court decisions in Brazil on this topic, and we believe our customers are aware of the various options for charging and connecting their devices," Apple said.
Apple announced in 2020 that it would stop including chargers in the boxes of new iPhones, prompting an outcry from some consumers who saw the move as an effort to cut costs. Apple believes that there are already billions of USB-A adapters in the world that users can use to charge their devices. (Source: Phoenix Network Technology)