Musk: OpenAI is the opposite of what I created it for
Recently, Tesla CEO Elon Musk said when interacting with netizens on social platforms that OpenAI was created as an open source, non-profit company, so "Open" is included in the name, and the goal is to check and balance Google. But it's now a closed-source, profit-maximizing company controlled by Microsoft, which runs counter to Musk's original intentions.

Image source: twitter
In 2015, technology leaders such as Musk and Sam Altman co-founded OpenAI in the United States, but due to potential conflicts of interest between Tesla's smart driving technology and OpenAI, Musk left the OpenAI board of directors in 2018. (Source: Sina Technology)

Meta launches Facebook subscription service
Beijing time on February 20th news, Facebook parent company Meta CEO Zuckerberg announced on Sunday that the company will launch a subscription service called "Meta Verified" (Meta Verified), which will include some additional benefits and features , including account verification badges for paid users.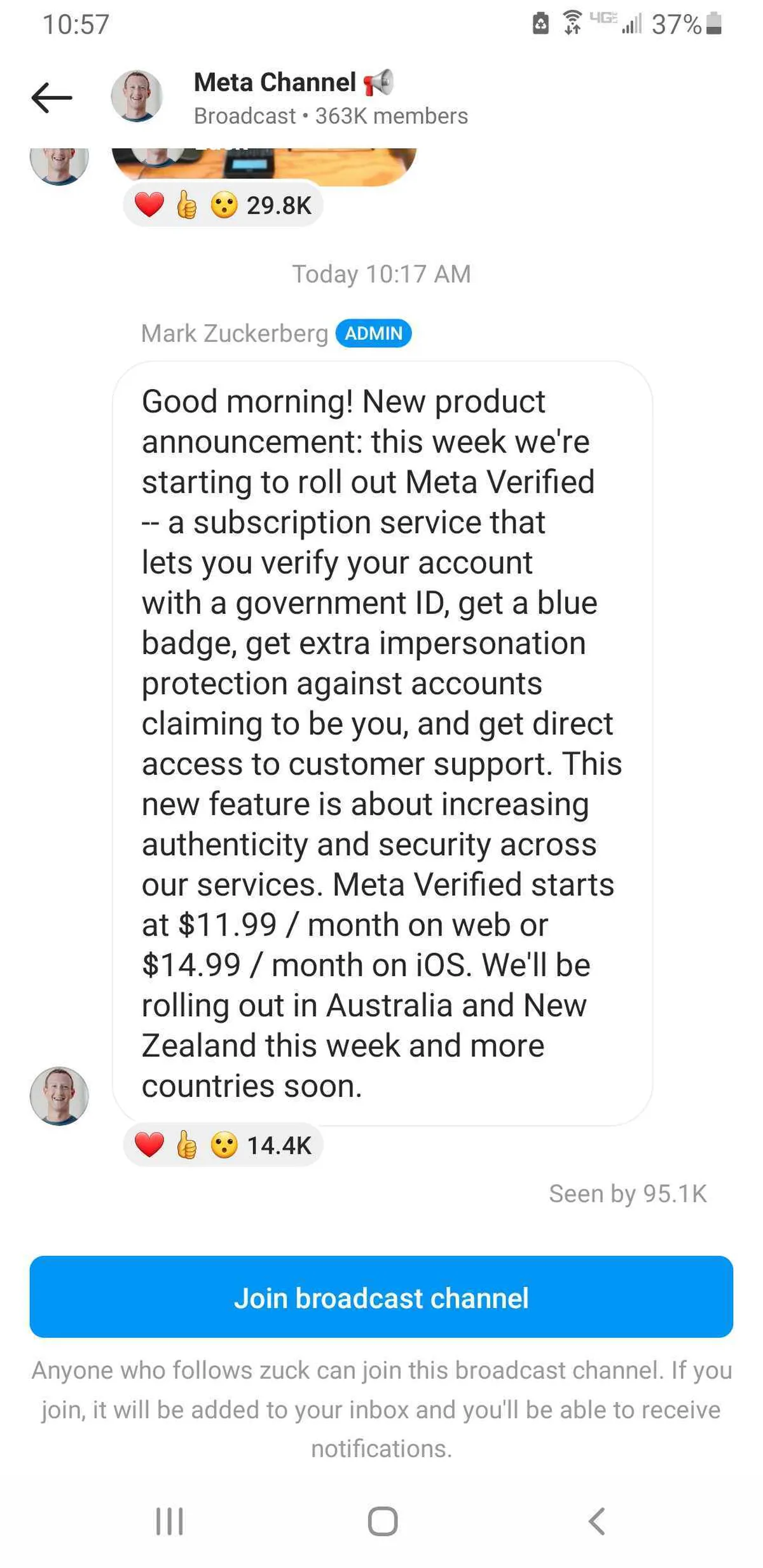 The subscription fee for Meta certification on the web is $11.99 per month, and the subscription fee on the iOS platform is $14.99 per month, mainly for content creators. Meta will offer this service on both Facebook and Instagram, but will be subscribed separately.
In addition to the verification badge, the subscription service includes "proactive account protection, account support, and increased visibility and reach," a Meta spokesperson said in an email. Meta will roll out the service initially in New Zealand and Australia later this week before gradually expanding to other countries. (Source: Phoenix.com Technology)
Infineon invests 5 billion euros to build a German chip factory
Infineon said that the company has won approval to invest 5 billion euros (currently about 36.65 billion yuan) to start building a semiconductor factory in Dresden, Germany, which will start production in 2026.
The auto and data center chip maker said it would be the largest investment in its history. Infineon is seeking 1 billion euros in public funding for the plant, which the company says will create about 1,000 jobs.
Infineon said the plant will produce power semiconductors and analog/mixed-signal components, and that at full capacity, its annual revenue will be comparable to the investment. Analog/mixed-signal components can be used in power delivery systems such as energy-efficient charging systems, small automotive motor control units, data centers, and Internet of Things (IoT) applications. The interplay of power semiconductors and analog/mixed-signal components makes it possible to create particularly energy-efficient and intelligent system solutions. (Source: TechWeb)

Vice President of the European Commission: Do not consider banning TikTok and abide by the law to operate in the EU
News on February 19 With the gradual implementation of the EU's two blockbuster digital laws, EU officials have recently repeatedly reiterated the importance of large multinational technology companies complying with the law. European Commission Executive Vice President Vestager (Margrethe Vestager) stated that large technology companies including Google, Apple, and TikTok will be regulated according to law.
"People in Europe are not interested in where tech companies come from, China, America or Europe, but they are tired of companies thinking they can do everything," Vestager said in a recent interview with the Swedish daily (SvD).
In addition, Vestager said that the Irish Data Protection Commission is conducting two investigations into TikTok to ensure that TikTok can protect personal information. But she denied that she would adopt a ban plan on TikTok that American politicians are trying to promote. "As long as they abide by the law, they (TikTok) can do business in Europe." (Source: Phoenix Technology)
Cui Dongshu from the Passenger Federation: At the end of January, the inventory of the national passenger car market was 3.33 million units, and the inventory was 64 days
On February 19, Cui Dongshu, secretary-general of the Passenger Passenger Association, posted on his WeChat official account that the retail sales of passenger cars in January 2023 will reach 1.29 million, a year-on-year decrease of 38% and a month-on-month decrease of 40%. Both the growth rate and the month-on-month growth rate are the lowest data in January since this century. The auto market did not achieve a good start in January, which is a reasonable trend in line with expectations.
Due to the relatively cautious production in January, the export trend is strong, and the domestic fuel vehicle market has stabilized in mid-January. As a result, the inventories of manufacturers and dealers at the end of January dropped to 3.33 million units. It is estimated that the inventories can support retail sales for 64 days after the Spring Festival, and the inventory status is relatively reasonable. (Source: 36 Krypton)
Tongcheng Travel plans to acquire Tongcheng Travel
On February 19, Tongcheng Travel announced a letter of intent regarding possible acquisitions, intending to acquire Tongcheng Travel at a total price of no more than 700 million yuan.
At the end of December last year, Tongcheng Travel announced that it would acquire Tongcheng International Travel Service and actively promote the in-depth integration of its tourism and vacation business. The proposed acquisition of Tongcheng Travel is a continuation of Tongcheng Travel's layout in the leisure travel and vacation market.
At present, the relevant terms of the above-mentioned possible acquisition are still subject to further negotiation. As of the date of the announcement, the parties have not signed the final acquisition agreement. (Source: 36 Krypton)
Guangzhou established a 200 billion yuan fund of funds, focusing on investing in semiconductors and other industrial fields
Under the guidance of the Guangzhou Municipal Government and sponsored by Guangzhou Industrial Investment Group, the Guangzhou Industrial Investment Fund of Funds and the Guangzhou Innovation Investment Fund of Funds officially launched, with a total capital scale of 200 billion yuan. On February 18, Guangzhou held an inaugural meeting for the above FOF to announce the news.
Among them, the total size of the Guangzhou Industrial Investment Fund of Funds is 150 billion yuan, which adopts the form of a company and operates in the mode of "sub-fund + direct investment". The fund's investment focuses on semiconductors and integrated circuits, new energy, biomedicine and health, advanced manufacturing, new generation information technology, new consumption and other industrial fields. It focuses on large and medium-sized mature projects and introduces a number of major industrial projects.
The Guangzhou Innovation Investment Fund of Funds with a total scale of 50 billion yuan will adopt the form of limited partnership and is committed to "investing in early, small, technology, and innovation". The fund also established a special fund for talent and achievement transformation, angel investment and seed investment, with a fund size of 5 billion yuan. (Source: Caixin.com)

Sony ZV-E10 Mark II mirrorless camera broke the news: supports 4K 60 frame shooting, equipped with body anti-shake
On February 19th, according to the latest news, the Sony ZV-E10 Mark II will be released in the second or third quarter of 2023 and is expected to receive a major update in video recording.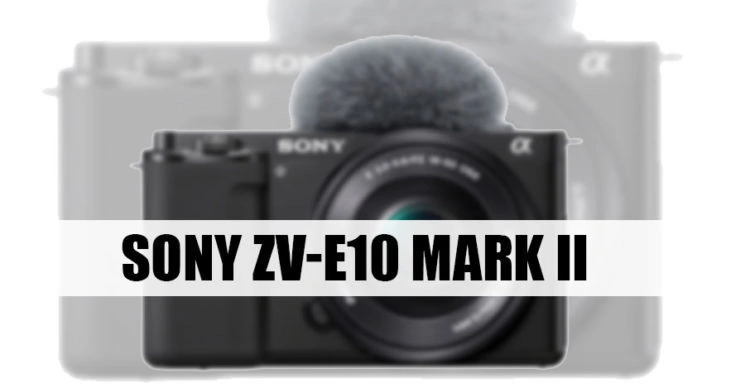 thenewcamera broke the news that Sony ZV-E10 Mark II will support 4K 60-frame video shooting (the previous generation only had 4K 30 frames), and added IBIS body anti-shake, and the interface will also be replaced.
In addition, it was revealed that the Sony ZV-E10 Mark II is not a direct replacement for the ZV-E10 camera, but rather a bit more expensive, competing with mid-range APS-C cameras like the Canon EOS R10.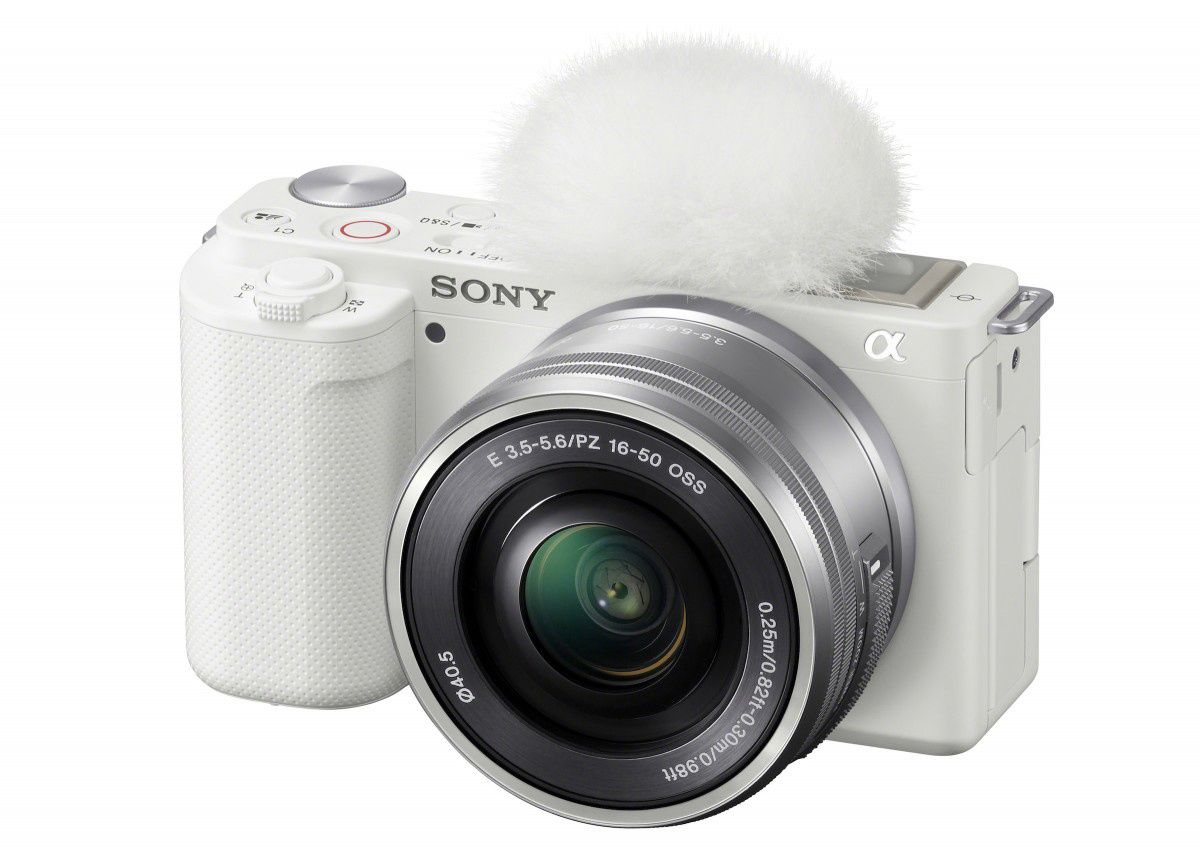 Sony released the ZV-E10 mirrorless camera in July 2021, built for the Vlog group, equipped with the same 24.2MP APS-C sensor as the Alpha 6000 series, and supports lens replacement. (Source: IT House)
Microsoft Loop collaboration platform open registration: Integrate all Microsoft 365 applications, will be tested externally soon
News on February 19, after more than a year of internal preparations, Microsoft Loop is finally going to be tested externally. The platform brings together all Microsoft 365 apps and keeps them all in sync.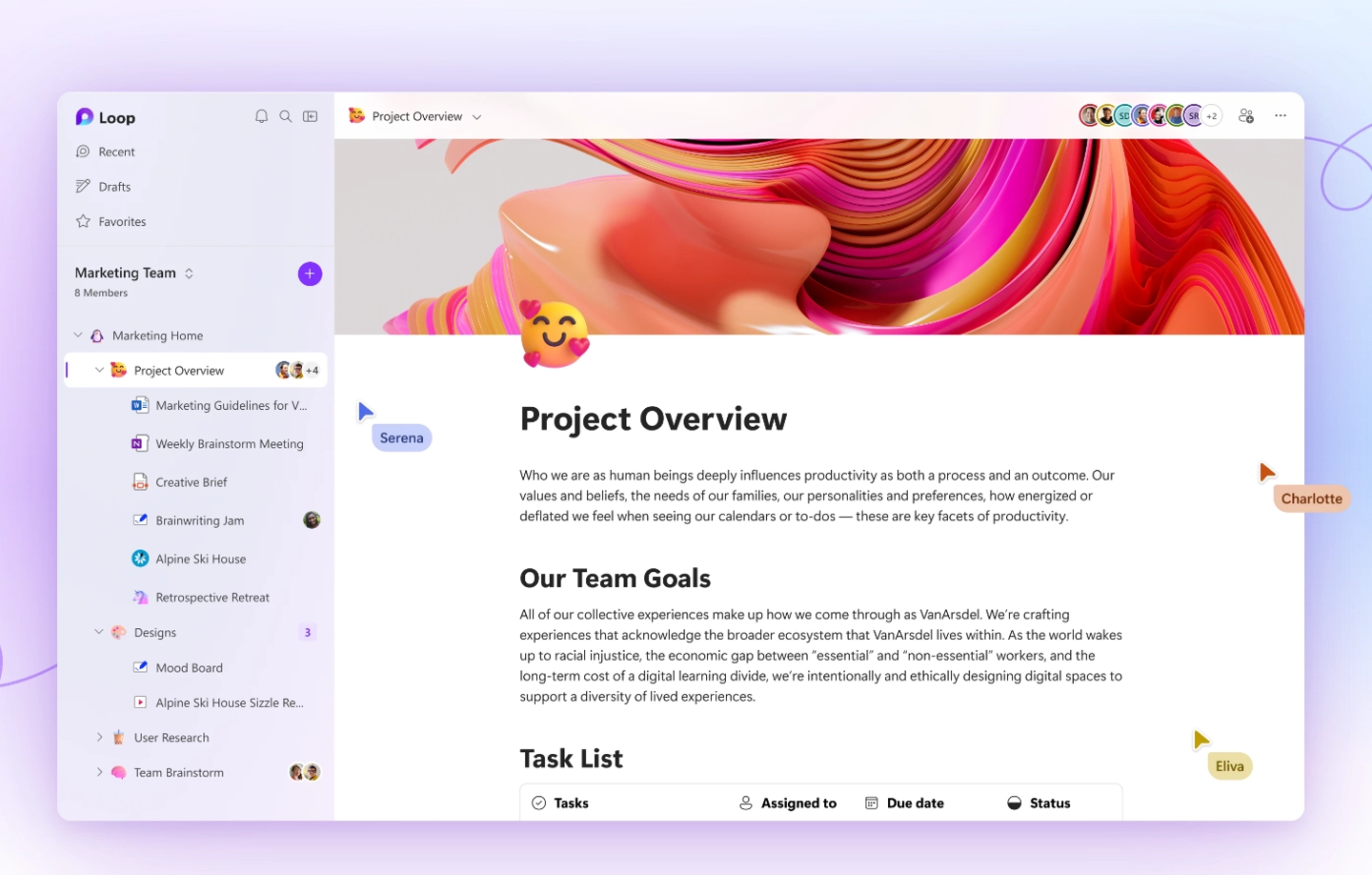 Insert Loop components in Microsoft apps like Teams, Outlook, Word, and OneNote, and others can edit them inline. Collaborate in real time no matter where you work.
According to Microsoft, Microsoft Loop integrates all Office software in response to the needs of the market, enabling users to move freely between applications and allowing team members to think, plan and create together. (Source: IT House)
US users who ordered Sony PS VR2 have begun to receive shipping notifications, and it will be available worldwide on February 22
According to the news on February 19, some users who ordered the Sony PS VR2 headset in advance began to share the delivery notification emails received on the Internet. The estimated delivery time is February 22 in the emails. However, in regions such as Europe, the delivery time may be later, and you will need to wait until the day of the first release on February 22 to start shipping.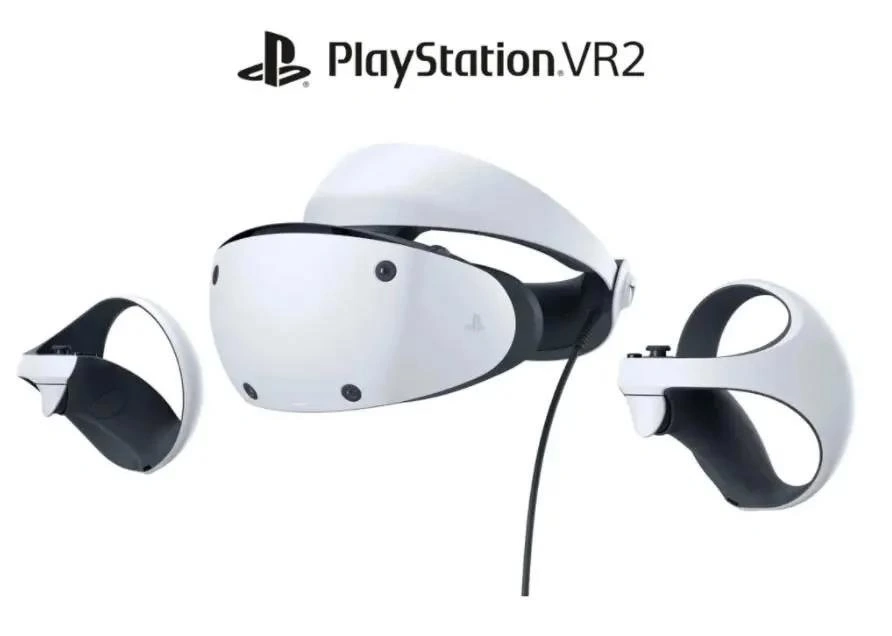 IT Home understands that Sony PS VR2 will be officially released globally on February 22nd. The first game includes more than 30 masterpieces including "Resident Evil 8: Village", "Horizon: Call of the Mountain", and the suggested retail price in the Chinese mainland market RMB 4499, including PlayStation VR2 headset, PlayStation VR2 Sense controller and stereo headphones.
Sony PlayStation VR2 has been improved mainly in display effects, tactile feedback and motion capture. It supports 4K HDR OLED display and Eye-tracking eye tracking. The gaming experience has significantly improved compared with the previous generation. (Source: IT House)

The US FDA will make a "significant change", or the biggest change in the diversity of clinical trials in 30 years
On February 16, local time, the "Nature" magazine published an article saying that in order to solve the problem of a single type of clinical trial subjects. The U.S. Food and Drug Administration (FDA) will soon require the agency to submit a plan to ensure diversity in clinical trials.
This is stipulated in the spending bill signed by U.S. President Joseph Biden in December 2022. FDA spokesman Charles Kohler said that the FDA will work to ensure that trial participants are representative of the group that may use the drug. Verify and confirm the authority granted to FDA by this spending bill.
Many scientists appreciate this. Expanding the scope and variety of subjects in clinical trials, an important way to test the suitability of drugs, "is the biggest change in diversity in clinical trials in the past three decades," they say. But questions remain over whether the FDA will adequately enforce the requirement. , scientists remain skeptical. (Source: The Paper)

Korean media: The world's first book written by ChatGPT and proofread by AI translation will be published in South Korea next week
"Korea Economic News" reported on February 19 that South Korean publisher Snowfox Books plans to release a book written entirely by ChatGPT, and artificial intelligence (AI) machines are responsible for translation into Korean, proofreading and illustrations, which is the first in the global publishing industry. example.
The book, titled "45 Ways to Find the Purpose of Life," will hit shelves on February 22, based on a content idea developed by Snowfox Books CEO Seo Jin. (Source: interface)