Musk modifies the profile of his Twitter account, and the acquisition of Twitter is a foregone conclusion: no layoffs of 75%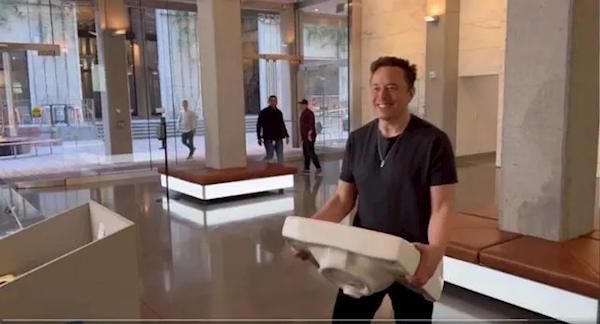 On October 27, it was reported that Tesla CEO Elon Musk changed the Twitter profile to "Chief Twit", and Musk is expected to complete the acquisition of Twitter on Friday. He wrote a pun in the video, "Let that sink in". It also hinted that he would be pouring money into Twitter to complete the acquisition.
Revising the profile heralds Musk preparing himself to be CEO of Twitter, or to make up a new title as he did at Tesla. Musk's title at Tesla is "Technoking."
According to previous media reports, after acquiring Twitter, Musk plans to reduce Twitter's 7,500 employees to more than 2,000 in the next few months. However, after coming to the Twitter building on the 27th, Musk gave Twitter employees a reassurance, saying that he did not plan to lay off 75% of the staff. (Source: Sina Technology)

Meta's third-quarter net profit fell 52% year-on-year, and its stock price plunged 24%
On October 27th, on Wednesday, local time, Meta released its financial report for the third quarter of 2022 as of September 30th. According to the financial report, the company's third-quarter revenue was US$27.714 billion, a year-on-year decrease of 4%. Meta shares tumbled about 24%, falling below the $100 round-figure mark.
Meta reported third-quarter profit, mostly from advertising, on total sales of $27.17 billion, down from $29 billion a year earlier. Earnings per share and revenue were both below average forecasts, according to analysts polled by FactSet, who on average expected earnings per share and revenue of $1.90 and $27.44 billion, respectively.
Meta expects fourth-quarter revenue to be between $30 billion and $32.5 billion, below analysts' forecast of $32.2 billion. Zuckerberg said on a conference call with investors that the company's investments in the metaverse and artificial intelligence will continue. (Source: Geek Park)
Apple halts gambling ads on App Store listing pages after heavy criticism from developers and users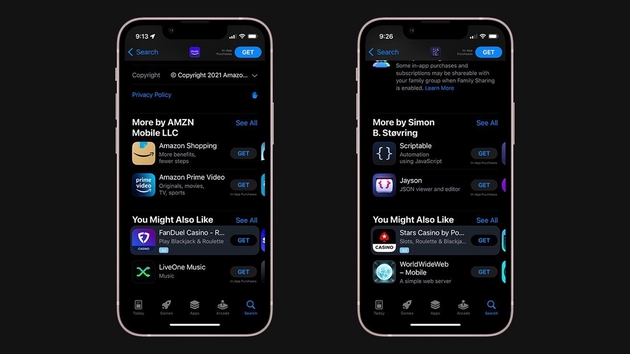 On October 27, Apple suspended gambling-related ads from its App Store listings after developers and App Store users complained of frequent gambling ads.
App developers took to social media on Tuesday to express concern that gambling apps are frequently featured in Apple's new App Store app listings. Likely in response to feedback, Apple has removed gambling-related ads.
Gambling apps make up a large portion of Apple's new ad placements, with some users reporting that they see ads for gambling apps up to 30 percent of the time. The apps allow players to gamble on casino-like games, including blackjack, poker, roulette, and more, with wins that can be exchanged for cash via PayPal, Apple Pay, or a prepaid debit card.
A spot check on Wednesday night showed at least moderately relevant app ads — but no sign of gambling apps — in App Store listings. (Source: IT House)
Huawei achieved sales revenue of 445.8 billion yuan in the first three quarters
Huawei released its operating results for the first three quarters of 2022 on the 27th. In the first three quarters, the company achieved sales revenue of 445.8 billion yuan (RMB, the same below), and the profit margin of its main business was 6.1%.
Huawei's performance was basically the same as the same period last year. In the first three quarters of 2021, Huawei achieved sales revenue of 455.8 billion yuan, with a net profit margin of 10.2%. In 2020, Huawei achieved sales revenue of 671.3 billion yuan in the first three quarters, with a net profit margin of 8.0%.
In the 2022 half-year results, Huawei stated that "the terminal business has been greatly affected", and the third quarter results changed to "the downward trend of the terminal business continues to slow down." In September of this year, Huawei released its flagship mobile phone Mate50 series, which once again made its efforts in the high-end market. The market is expected to sell 10 million units.In the folding screen mobile phone market, Huawei has an advantage. IDC data shows that Huawei has a super
over 63% share. Analysts at market agency Canalys said that Huawei is still in the market and is always ready to return. (Source: China News Network)

Goertek's revenue and net profit increased steadily in the first three quarters, and continued to increase VR research and development
On the evening of October 27, Goertek released its third quarter report for 2022, with double growth in revenue and net profit. In the third quarter, Goertek's revenue was 30.549 billion yuan, a year-on-year increase of 35.77%, and the net profit attributable to the parent was 1.761 billion yuan, a year-on-year increase of 9.98%.
The increase in performance was mainly due to the expansion of the smart hardware business represented by VR (Virtual Reality) and the improvement in profitability. In the first three quarters, the total smart acoustic machine was 19.892 billion yuan, a year-on-year increase of 3.60%; the smart hardware revenue was 43.552 billion yuan, a year-on-year increase of 95.87%.
Since the beginning of this year, VR, as a new generation of intelligent hardware, has ushered in contrarian growth and has become an important growth point in the consumer electronics industry. Goertek has been in the VR field for more than 10 years, and is currently the core supplier of leading VR brands such as Oculus, Pico, and Sony. It has occupied 80% of the global mid-to-high-end VR market share by virtue of its first-mover advantage and mature experience. (Source: 36Kr)
360's revenue in the third quarter was 2.1 billion yuan, a year-on-year decrease of 18.79%: a net loss of 1.56 billion yuan, and Zhang Mao, the head of finance, resigned
On October 27th, 360 Security Technology Co., Ltd. released the third quarter report for 2022 today. In the third quarter, the revenue was 2.11 billion yuan, a year-on-year decrease of 27.78%; the net loss attributable to shareholders of the listed company was 1.56 billion yuan, and the basic earnings per share was a loss of 0.28 yuan.
In the first three quarters, the revenue was 6.935 billion yuan, down 18.79% year-on-year; the net loss was 1.964 billion yuan, and the net loss after deduction was 1.536 billion yuan.
360 said that the year-on-year decrease in net profit was mainly due to the loss of investment in joint ventures and the loss of disposal of investment (mainly due to the sale of the equity of the joint-stock company Opera). The report shows that during the reporting period, 360 Security Technology Co., Ltd. had a cash flow of 21.879 billion yuan in cash.
360 said that due to personal health reasons, Zhang Mao applied to resign as the company's financial director on October 31, 2022, and will no longer hold any positions in the company after his resignation. (Source: IT House)

Apple executive confirms it will comply with EU rules to switch products like iPhones to USB-C
October 27 news, according to foreign media reports, this Monday, the European Council, the highest decision-making body of the European Union, approved the plan to unify the charging port. The new regulations will be implemented 24 months after the entry into force, which means that from 2024 From the end of the year, electronic products such as smartphones and tablet computers sold in EU countries will adopt the USB-C interface.
Apple, which is still widely adopting the Lightning port, will need to make changes over the next two years to ensure compliance with new EU regulations that will come into effect by the end of 2024.
Apple's current senior vice president of global marketing, Greg Joswiak, has publicly stated that they will comply with the relevant regulations.
According to foreign media reports, Apple is testing the iPhone 15 with a USB-C interface. (Source: TechWeb)
Jidu's first car robot ROBO-01 moon exploration limited edition officially released, 399,800 yuan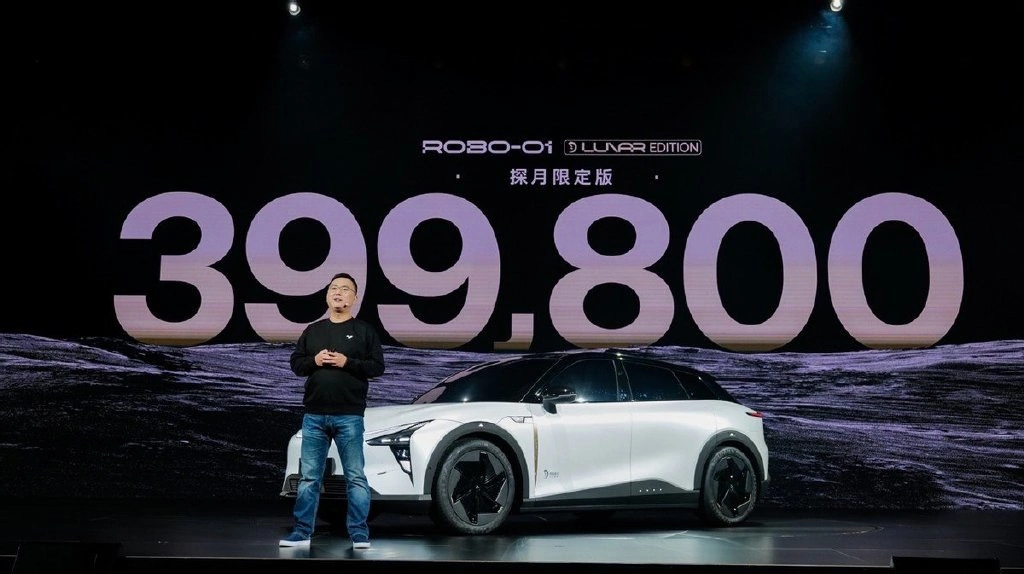 It is understood that while restoring and reproducing the design of the concept car, the "moon skin" is used as the exclusive body color, and the "China Lunar Exploration" LOGO logo enhances the uniqueness of the limited edition. "LUNAR EDITION" icon silk screen. At the same time, the 21-inch aerodynamic wheels also incorporate lunar elements.
In terms of interior, the moon gravity seat integrates the star gooseneck lamp, which is ergonomically designed. The driver's seat provides 8-way power adjustment, 4-way lumbar adjustment, and is equipped with welcome features and headrest audio.
In terms of intelligence, Jidu released the core functions of the high-end intelligent driving system: point-to-point pilot assistance PPA. When the limited edition of ROBO-01 moon exploration is officially delivered, it will have the "three-domain integration" of high-speed domain, urban domain and parking domain. Advanced intelligent driving capabilities.
It is reported that the limited edition of Jidu ROBO-01 lunar exploration will start delivery next year, and Jidu's second car robot will be released during this year's Guangzhou Auto Show. (Source: NetEase Technology)

New breakthrough of NWPU bird-like aircraft: it can resist level 4 wind for up to 123 minutes in flight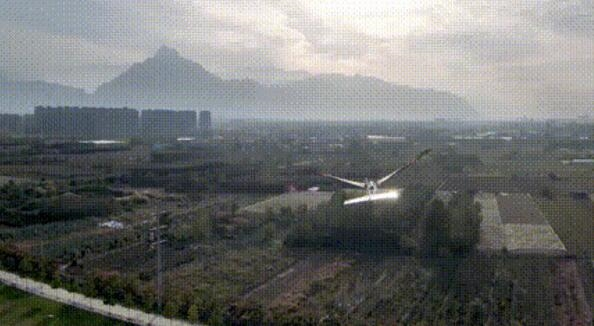 On October 27, the bionic flapping-wing aircraft developed by Northwestern Polytechnical University achieved a new breakthrough. The self-developed "Cloud Owl" bionic flapping-wing aircraft has a single continuous flight time of 123 minutes.
It is understood that the bionic flapping aircraft flies by imitating the flapping of the wings of creatures such as birds. This flight method helps the micro-sized aircraft to achieve long-distance flight and has high maneuverability.
Not only that, the bionic flapping-wing aircraft is also bionic, concealed and portable. Generally, it can take off by hand, glide and land, and the take-off and landing are not restricted by the site.
In addition, the aircraft can be used in the environment of -10℃~40℃, grade 4 wind and light rain and snow, and has been piloted in Shaanxi Provincial Geological Bureau, Qinghai Lake Scenic Area and other places. (Source: Fast Technology)

Microsoft game chief Spencer criticizes current Metaverse: making bad video games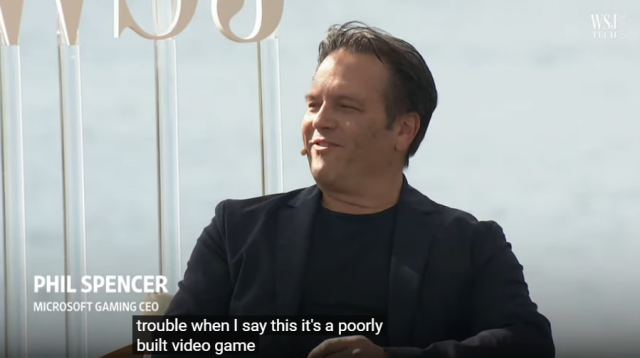 On October 27, when Phil Spencer, Microsoft's head of gaming, was asked about his thoughts on the Metaverse at the Wall Street Journal's live conference on technology, Spencer described it as "a poorly made video game. ".
Meta rebranded Facebook last year and began making a big push into the metaverse. Spencer wasn't the only one to criticize the Metaverse during the conference, with Snap CEO Evan Spiegel defining the Metaverse as "living in a computer," stating: "When I'm done When I get home from a long day at work, the last thing I want to do is live on a computer."
Greg Joswiak, Apple's senior vice president of worldwide marketing, called the metaverse "a word I would never use." Disney CEO Bob Chapek said the company tends to "don't use the term metaverse because it's a big, broad term for us." (Source: FastTech)