Byte Pico lowers VR equipment sales target to half of last year
According to news on February 28, Byte's VR manufacturer Pico has a sales target of about 500,000 units for 2023. Among them, the domestic C-end sales target is 350,000 units, and the B-end market is 150,000 units. This target has shrunk by about 50% compared to last year's target of 1 million units.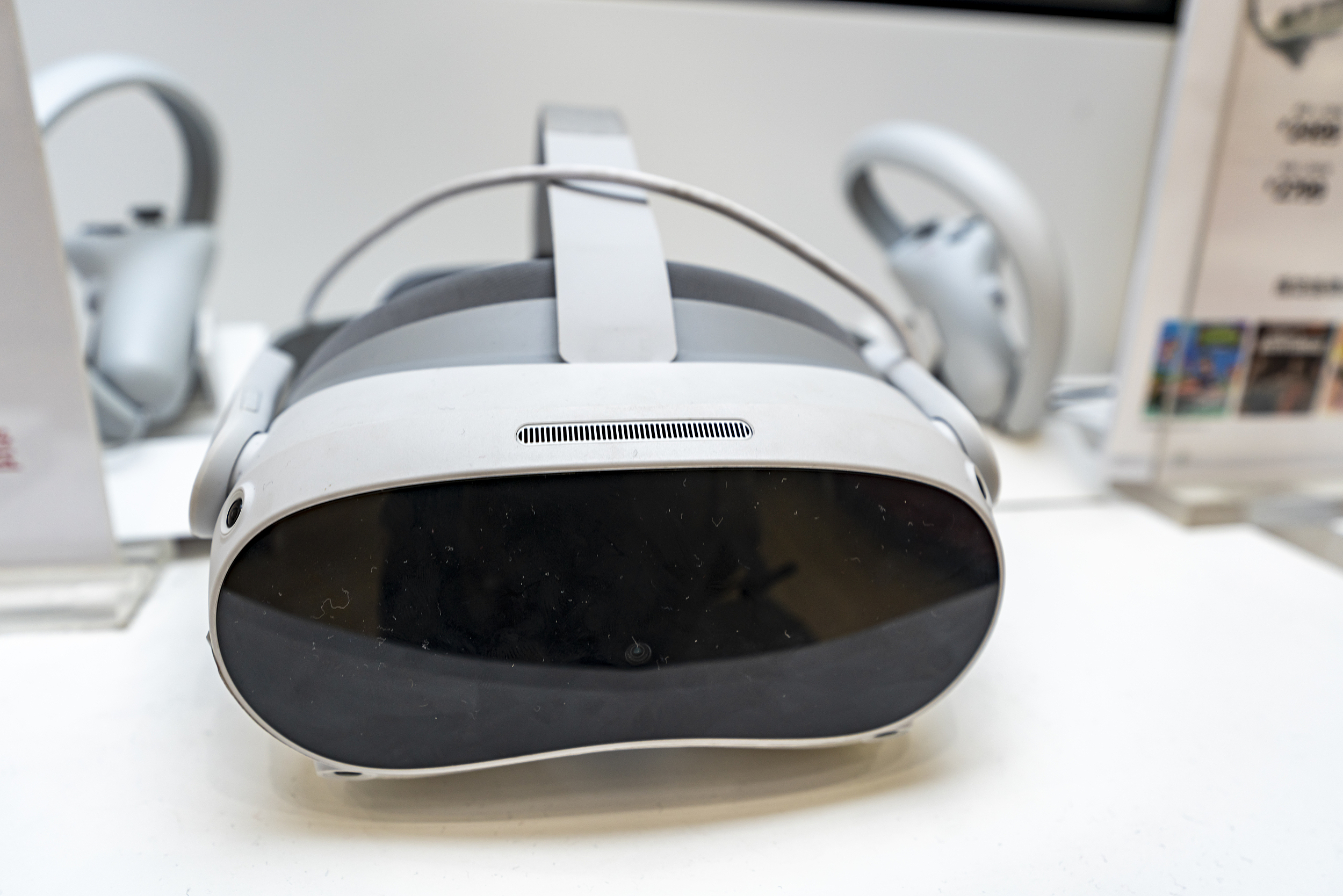 According to an insider, in terms of user activity, Pico's recent daily activity is around 70,000, and its weekly activity is around 100,000. Pico responded that the target for 2023 is lower than that for 2022, and it is not convenient to announce the specific data target, but it will be higher than 500,000. (Source: 36 Krypton)

Zuckerberg and Musk are recruiting teams to develop ChatGPT alternatives
On February 28th, Meta CEO Mark Zuckerberg announced that Meta will form a top-level product development group that will focus on content-generating AI technology.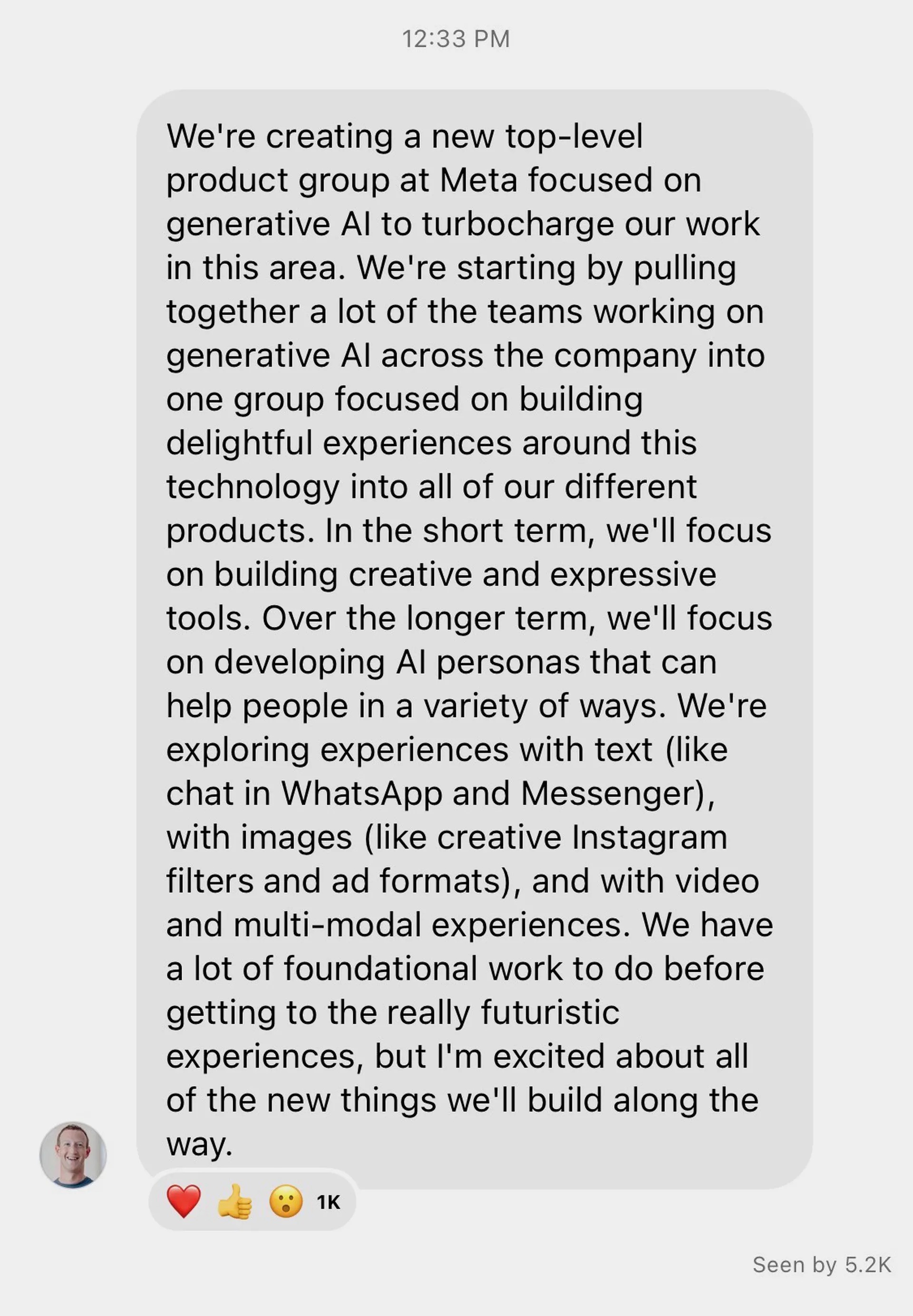 According to people familiar with the matter, Musk has approached a number of researchers in the AI ​​​​field in recent weeks to discuss the establishment of a new research laboratory and recruit a team to develop a replacement for OpenAI's ChatGPT. Among them, Musk has been recruiting Igor Babushkin, who recently left Alphabet's DeepMind artificial intelligence division to specialize in the machine learning models that power chatbots like ChatGPT.
Zuckerberg said that Meta's long-term goal is to develop AI robots. At the current stage, Meta is developing relevant text (that is, about its two major mobile chat tools WhatsApp and Messenger), pictures (such as creative special effects and advertising in Instagram) product), video, and a hybrid multimodal product experience. A Meta spokesperson confirmed that the head of the AI ​​product development group is Ahmed Aidar, who will report to Chris Cox, the company's chief product officer. (Source: Sina Technology, Jiemian News)
The Canadian government announced the ban on the use of TikTok on mobile devices of government departments
On February 27, the Canadian government announced the prohibition of using the TikTok (Overseas Version of Douyin) application on mobile devices used by government departments on the grounds of maintaining government information security.
According to Canadian official requirements, from February 28, 2023, the TikTok application will be deleted from mobile devices issued by the Canadian government; users of these devices are also not allowed to download the application. After a review of TikTok, Canada's chief information officer determined the app posed "unacceptable" risks to privacy and security, Mona Feutier, chair of the Canadian government's Treasury Board, said in a statement. (Source: Chinanews.com)
Geely responds to being accused of plagiarism by Changan Automobile
A lawyer's letter sent by Changan Automobile to Geely Automobile was exposed on the Internet, claiming that Geely's "Galaxy Light" prototype car copied Changan concept car and mass-produced car, and was suspected of infringing Changan Automobile's intellectual property rights.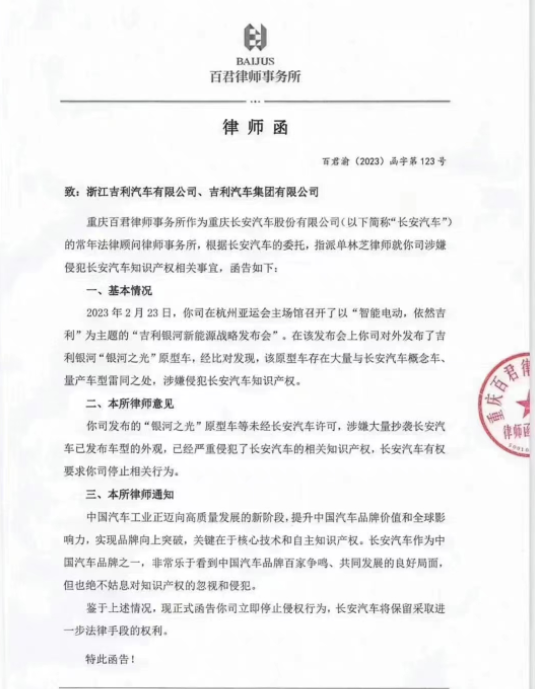 Geely Automobile responded that Geely Galaxy Light is an original design of Geely, and there is no plagiarism or infringement of other people's intellectual property rights. Yang Xueliang, senior vice president of Geely Holding Group, said: healthy competition should be avoided, and internal strife should be avoided; transformation and development should not be fought in the same room, and unity should not be divided and smeared. (Red Star News)

Baidu's "Wen Xin Yi Yan" will be released on March 16
Baidu plans to hold a press conference at its headquarters in Beijing at 14:00 on March 16, with the theme of "Wen Xin Yi Yan". Baidu founder, chairman and CEO Robin Li, Baidu CTO Wang Haifeng will attend.
Wenxin Yiyan is a generative dialogue product launched by Baidu based on Wenxin large-scale model technology. On February 22, 2023, Robin Li highlighted Baidu's generative AI product Wenxin Yiyan in his financial report letter sent to all Baidu employees. , announced plans to integrate a number of mainstream businesses with Wenxinyiyan, which will help Baidu increase user stickiness. In addition, since Baidu announced that it will launch Wenxinyiyan, more than 100 radio, television, film and television media organizations have announced access. (Source: Geek Park)
Microsoft's new project: a mobile app store to rival Apple and Google
Phil Spencer, head of Microsoft's Xbox division, said in an interview that the company hopes to create a mobile app store that will rival Google's, but it may initially focus on games. "When we talk about opening up mobile devices and becoming a trusted third-party alternative on those devices, we're definitely going to get support from regulators, and we're a long way from that today," Spencer said.
Not much information has leaked about Microsoft's mobile app store at the moment, but it can be seen that Microsoft firmly believes that offering its services on Android can lead to a better mobile experience.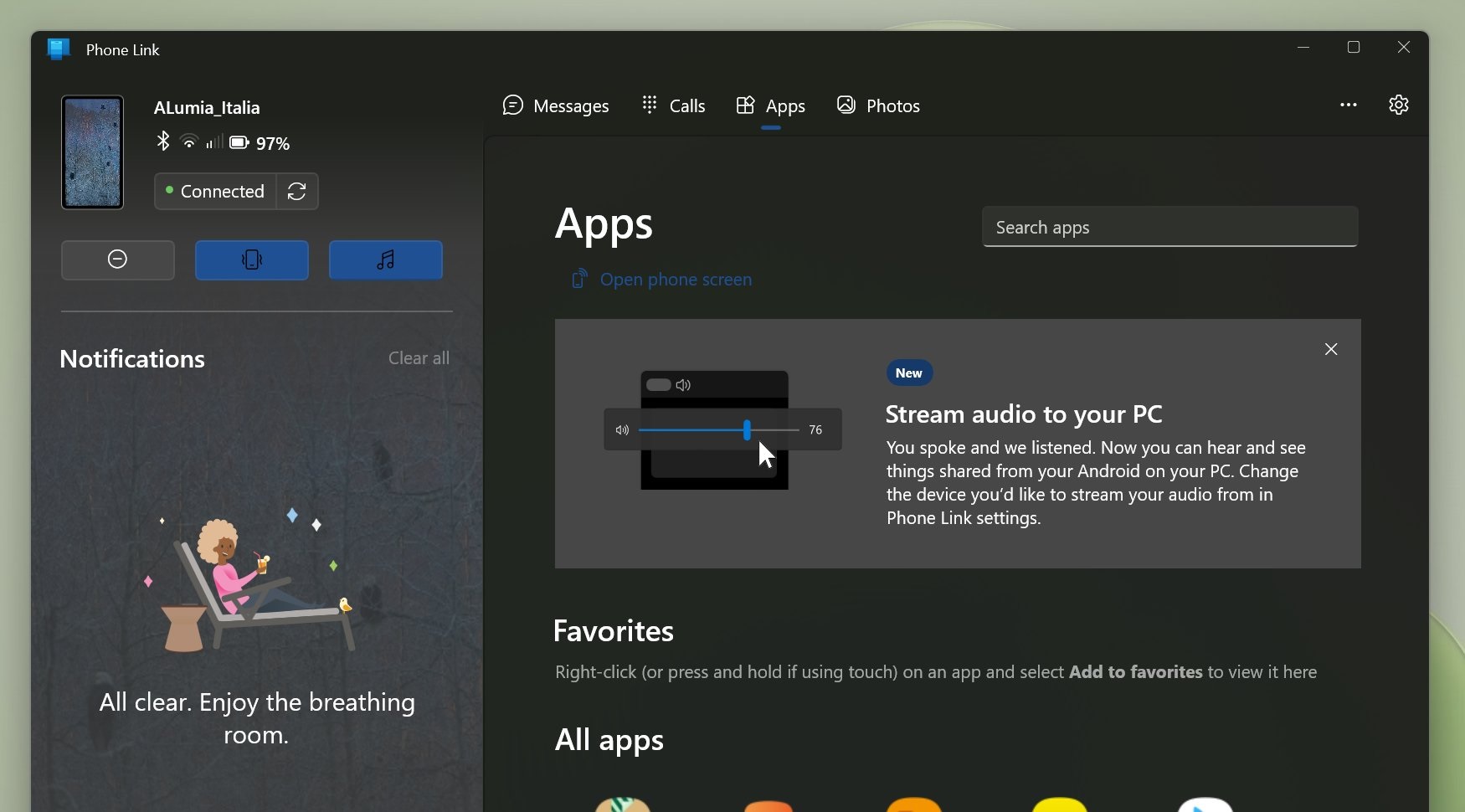 It is worth mentioning that Microsoft has previously established a special "Android Microsoft Platform and Experience" department, which is under the management of Windows director Panos Panay. (Source: cnBeta)

Sony may release an upgraded version of the PS5 game console during E3
According to JeffGrubb, who broke the news recently, Sony will announce major content at the Playstation conference during E3 this year. According to multiple sources, this conference will not only announce a large number of first-party games, but may also announce an upgraded version of the PS5 console.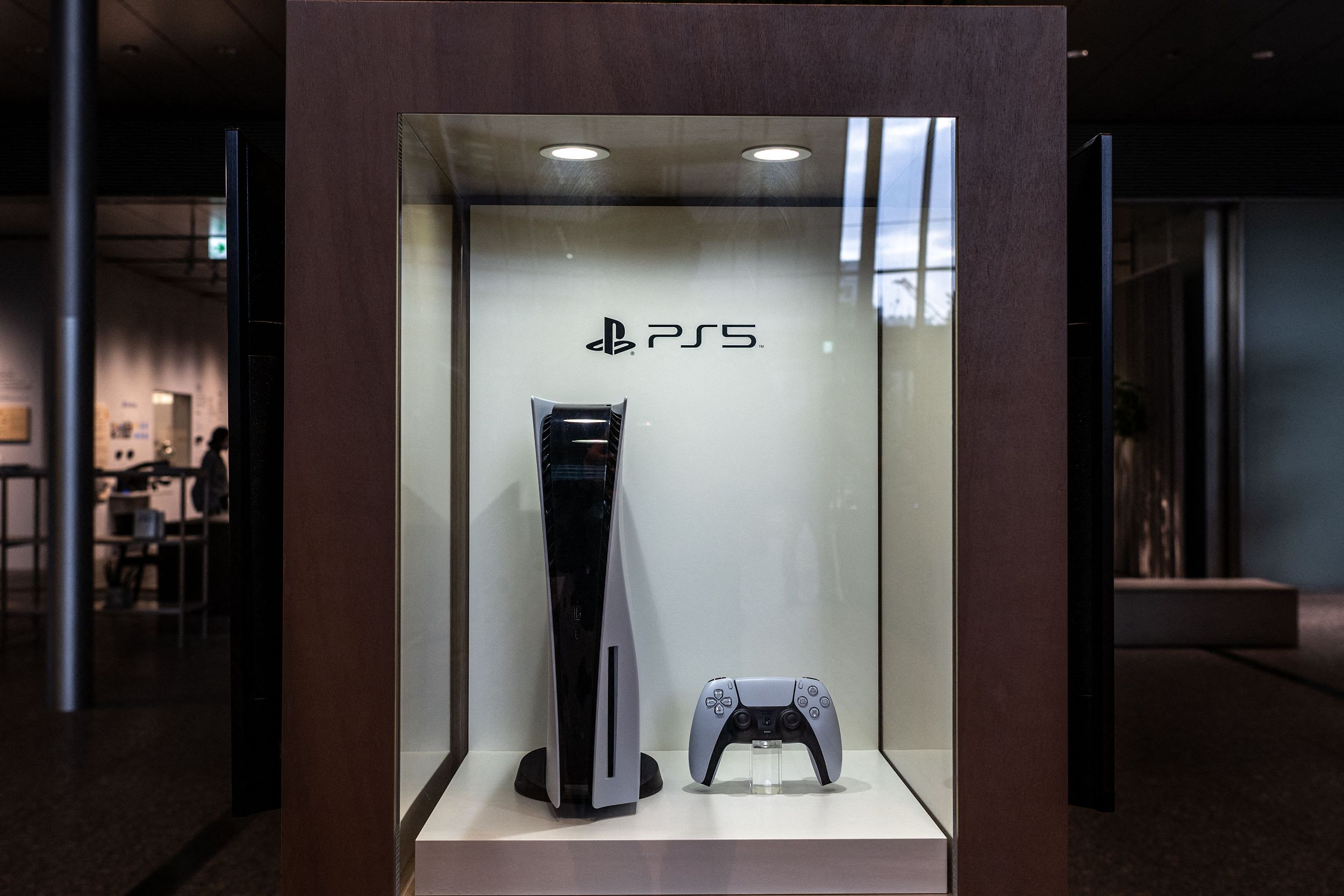 According to previous revelations, the upgraded version of the PS5 host will be optimized in terms of core performance, volume and heat dissipation, and other aspects will not change much. In addition, there are rumors that the upgraded version of the PS5 will support detachable USB optical drives. (Source: Pinwan)
iPhone 16 Pro will use Face ID under the screen, and 2026 will be able to take selfies under the screen
A new report from South Korea claims that Apple is still expected to switch to under-display Face ID technology next year, which means that the iPhone 16 Pro models could offer more usable display area.
According to Ross Young, a well-known display industry consultant, Apple will transition to under-screen Face ID on the iPhone 16 Pro model in 2024, and then transition to under-screen Face ID and off-screen front on the iPhone 18 Pro model in 2026. Camera.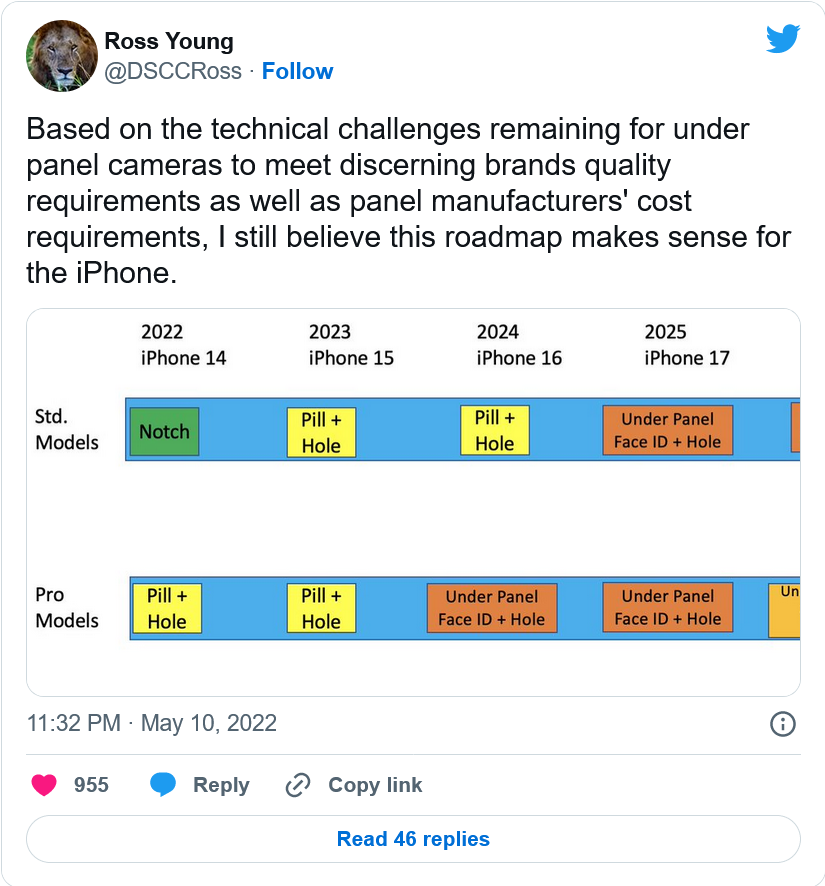 According to this roadmap, according to a new report from The Elec, given the current state of the smartphone production process, Apple is in terms of technology needed to ensure that external light can penetrate the display and enter the TrueDepth camera system that makes Face ID possible. There should be no major difficulties. (Source: cnBeta)

The Japanese private enterprise lunar lander is expected to reach the moon by the end of April: the first private enterprise to land
According to CCTV news client news, the Japanese private enterprise "i Space Corporation" announced that the lander of its lunar surface exploration project "White Rabbit-R" No. 1 mission is expected to reach the moon by the end of April. Although Japan has failed to launch rockets frequently since last year, and has not successfully launched a rocket for more than a year, they actually sent a lunar lander last year, but it was launched with an American rocket.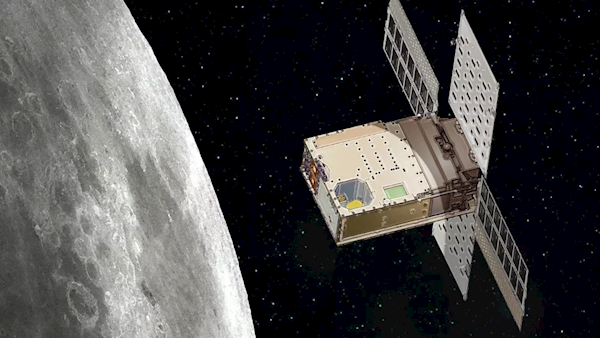 If the lander successfully touches down on the lunar surface, it will be the first successful lunar landing mission by a private company. According to the data, the lander of "i Space Company" was launched on a SpaceX Falcon 9 rocket in Florida, USA in December last year, and reached a distance of about 1.376 million kilometers from the earth on January 20 this year, which is the farthest point of the trip. (Source: Fast Technology)