Microsoft explains the slow rollout of ChatGPT Bing AI
Microsoft opened up the waiting list for the Bing AI preview last week, and after 1 million people signed up within 48 hours, the company is now explaining why it will take some time to make the service available to millions of people. Microsoft, which is testing Bing AI services in 169 countries around the world, said it prioritized users who use Bing and Edge as their default search engines and browsers, as well as people who have the Bing mobile app installed. That's why Bing briefly rose to the top of the App Store last week.
The current Bing AI preview is also limited to Microsoft Edge for now, but there are plans to expand beyond Microsoft's own browser. "Over time, we intend to bring it to all browsers," Mehdi said. (Source: cnBeta)

Musk: The end of the year will be a good time to find a successor and plan to find a successor by the end of this year
On February 15, Musk said at the Dubai World Government Summit that he plans to step down as Twitter CEO by the end of 2023 and find a successor. This is also the first time Musk has given a clear resignation plan.
He also said that before doing so, he needs to stabilize the company and make sure its financials are sound and its product roadmap is clear. "The end of the year might be a good time to find someone else to run Twitter because I think the company should be in a stable state by then," he said.
In December last year, Musk, who holds several positions, conducted a poll on Twitter on whether he should resign as CEO of Twitter. Most of the respondents supported his resignation. A few days later, Musk tweeted, "Once you find someone stupid enough to take the job!", he would resign as CEO of Twitter. (Source: TechWeb)
Google CEO says he would be 'appreciative' to employees who test Bard for two to four hours a day
Google CEO Sundar Pichai clearly really wants his employees to make sure its upcoming Bard chatbot works as well as possible. According to reports, a new company-wide email from Pichai leaked by Business Insider said that the head of Google asked all employees not only to test Bard, but to spend two to four hours a day trying the chat robot.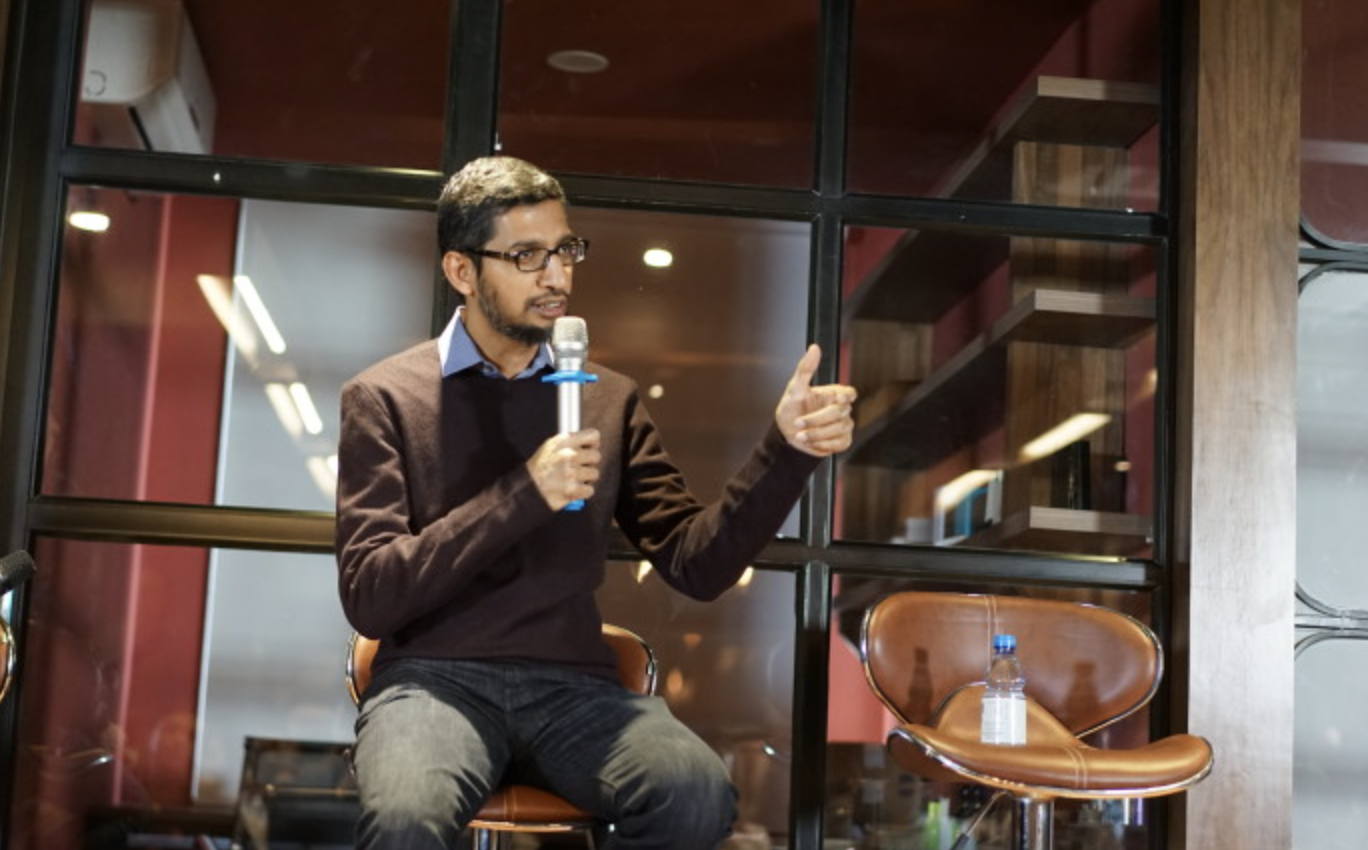 Pichai reportedly wrote that while "thousands" of Google employees had been testing Bard over the past few days, he said that if all employees contributed to testing the chat tool "in a more in-depth way," he would Would be "very much appreciated". (Source: cnBeta)
Adobe's $20 billion Figma deal faces EU antitrust probe
Adobe's proposed $20 billion acquisition of design company Figma could raise concerns and lead to a lengthy EU investigation, EU antitrust regulators have warned. The European Commission said it had received requests from several national regulators to investigate the deal, although it fell below the threshold for scrutiny at EU level.
The agency said the deal could "significantly affect competition" in the interactive product design and whiteboard software market. It will now ask Adobe to put the deal on hold because the two companies cannot proceed without EU approval. (Source: Global Market Report)

Munger says BYD is his favorite stock: BYD is far ahead of Tesla in China
Buffett's longtime partner, Charlie Munger, said on February 15 that Tesla was dwarfed by BYD in the Chinese market and called the Chinese electric car maker his favorite stock so far.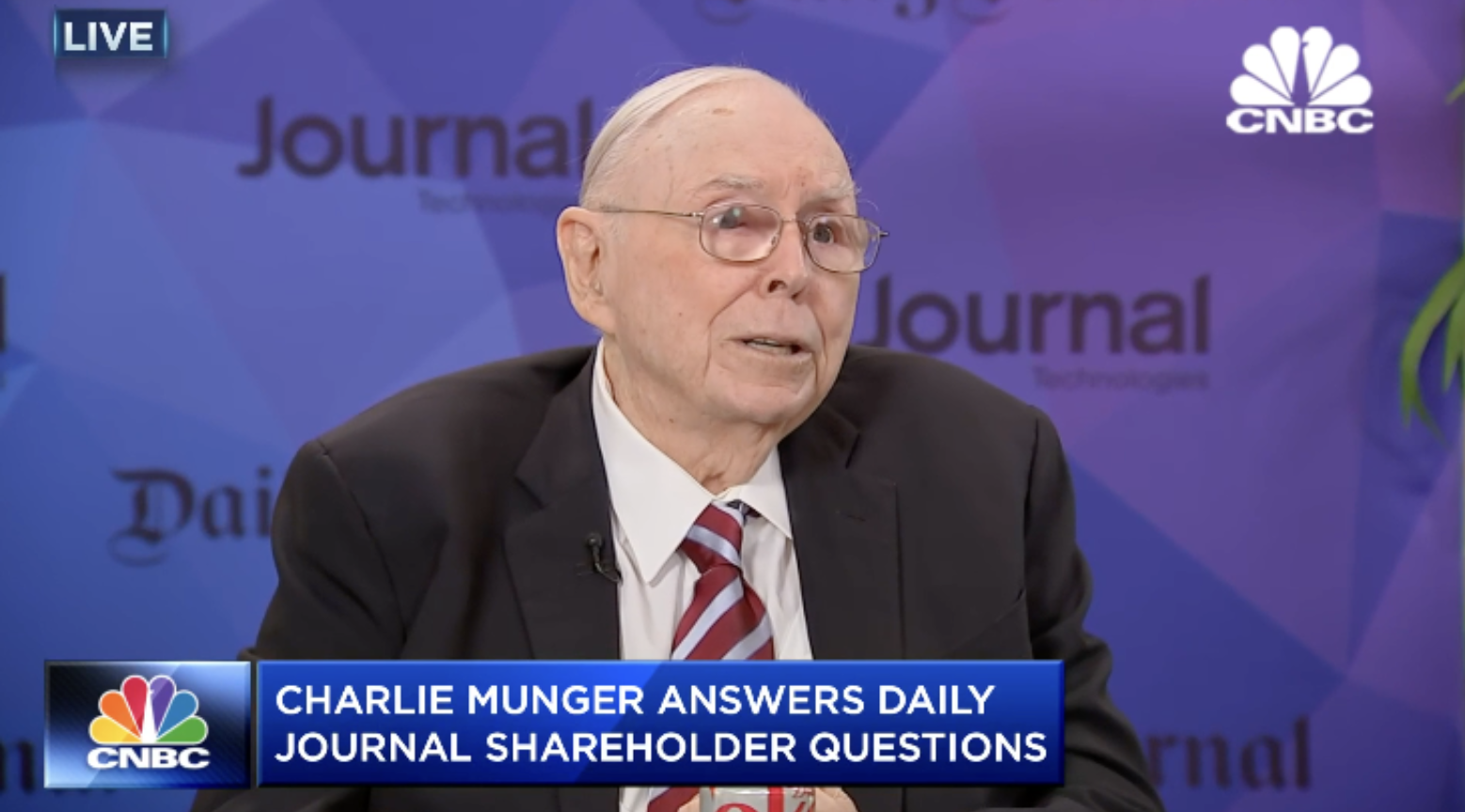 BYD has been a lucrative bet for Berkshire, which first bought about 220 million BYD Hong Kong shares in September 2008. Shares of the company have risen more than 600% over the past 10 years as electric vehicles have exploded. (Source: Sina Finance)
The main creative team of "Sheep and a Sheep" has exceeded 100 million yuan in revenue and has internally tested a new casual game for women
The founder said at the 2022 Game Industry Conference that the revenue of "Goat and Sheep" has exceeded 100 million, and the team has expanded from the original 10 people to 20 people.
Zhang Jiaxu, the founder of Beijing Jianyou Technology Co., Ltd., the main creative team of "Sheep a Sheep", said, "The initial cost of this game is only 500,000 yuan. When we first launched Douyin, it did not meet expectations, but the data such as retention and fission duration are very good. Later, it went online on WeChat, and reached one million DAU in less than two weeks, and the hot search on Weibo is an accelerator. Next, I hope to link up with all platform content and make customized content for each platform." Zhang Jiaxu said, The new game is already in internal testing and is positioned as a casual puzzle game for women. (Source: Financial Associated Press)
Synthetic biology company Blue Crystal Microbes completes B4 round of financing
Synthetic biology company Blue Crystal Microbe recently completed B4 round of strategic financing with a financing amount of more than 400 million yuan. The investment was led by Zhongping Capital, followed by Jiangsu Huanghai Financial Holding Group (Huanghai Financial Holdings), and Mingde Capital served as the exclusive financial manager for this equity financing consultant. At the same time, Shanghai Pudong Development Silicon Valley Bank, China Merchants Bank, Industrial and Commercial Bank of China and other banks have provided a total of 500 million yuan in credit lines for Lanjing Microorganisms, and the company has added a total of nearly 1 billion yuan in capital reserves.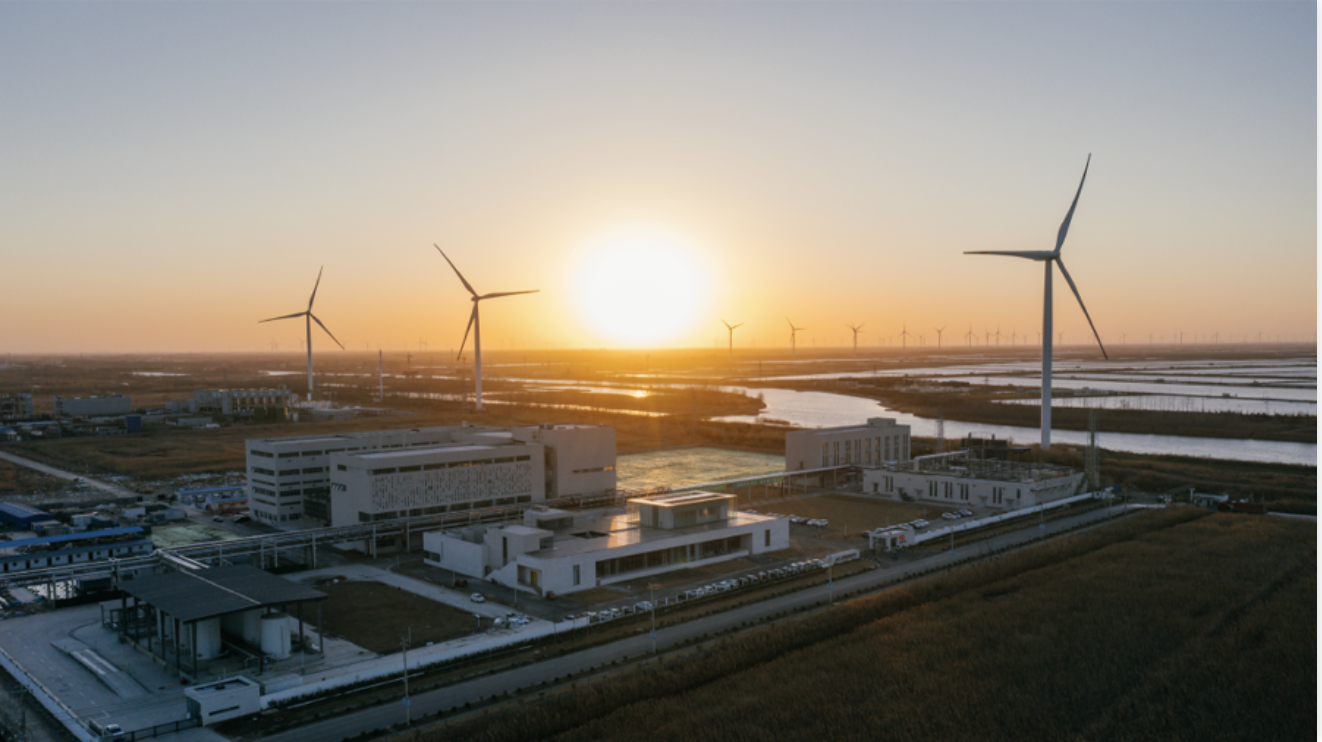 Founded in 2016, Bluepha is an enterprise engaged in molecular and material innovation based on synthetic biology technology. It is committed to the design, development, manufacture and sale of new bio-based molecules and materials, including PHA, a biomaterial that degrades spontaneously and completely, functional drink ingredients that can effectively relieve anxiety, and new functional probiotics that compensate for common metabolic defects in the human body, etc., help customers in many industries such as consumer goods, health care, agricultural environmental protection, and electronics and electrical industries to develop differentiated competition. (Source: ChinaVenture)

WeChat launched the mini-program "Shop Express", which can be delivered in Guangzhou and Shenzhen
Recently, it was reported that the WeChat mini-program is internally testing food delivery services. On February 15, The Paper learned from Tencent that WeChat is testing the mini-program "Express Delivery" service in the Guangzhou-Shenzhen area, aiming to help consumers find high-quality mini-programs that provide fast delivery services nearby. Users in the Guangzhou-Shenzhen area can experience it in the "Discovery-Mini Program".
In this regard, Tencent insiders explained to reporters that WeChat is not going to end up doing food delivery, but is only internally testing an interface capability to allow merchants that already have the ability to provide food delivery services to connect, not to do it themselves. (Source: The Paper)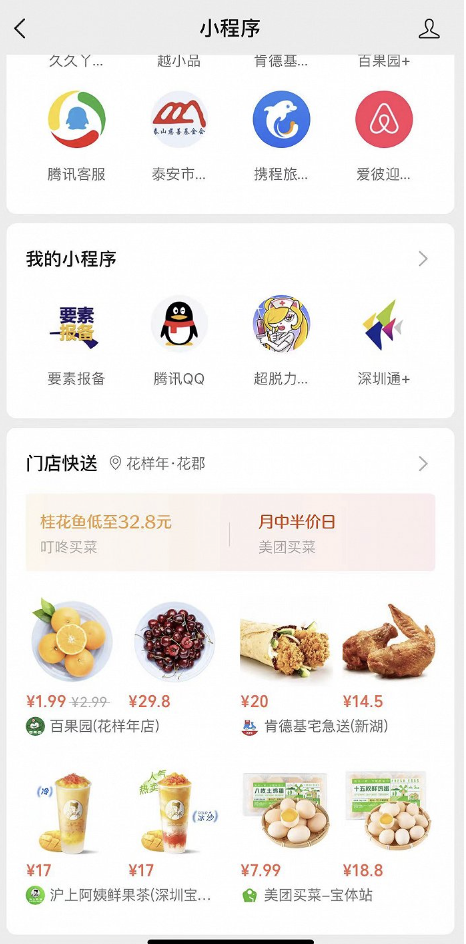 Apple delays launch of AR/VR headset until June, sources say
Apple now plans to launch its AR/VR headset in June instead of April, with the device's debut delayed by two months, Bloomberg's Mark Gurman reports. It is expected to be unveiled at the Worldwide Developers Conference. Apple originally planned to reveal the AR/VR headset at an April event, but it has been unable to meet that timeline and decided to delay it earlier this month. After continuous product testing, Apple has determined that there are still hardware and software issues that need to be fixed.
Apple is still working on issues with hand and eye controls. Rumor has it that users will be able to control the headset with eye movements and gestures, such as selecting an app with their eyes and activating it with a pinch gesture.
When it launches, the headset is expected to cost around $3,000, which will limit its appeal to consumers. Apple is already working on a second-generation device that will be even more affordable. (Source: cnBeta)

The key of the movie "The Wandering Earth 2" has been postponed to March 21, and it has entered the top ten box office list of Chinese film history
The movie The Wandering Earth officially announced that the key of the movie "The Wandering Earth 2" has been postponed to March 21, and expressed its gratitude to the audience for their support, saying, "The earth is so beautiful, let us continue to run towards the sea of ​​stars with hope."
As of the press time of IT Home, the box office of "The Wandering Earth 2" reached 3.733 billion yuan, ranking tenth in the box office of mainland film history. (Source: IT House)