A few days ago, Xiaomi announced that it will bring five other products at the Redmi Note 12 series conference on October 27, namely TV, projector, washing machine, electric heater and laptop.
At present, the Mijia front-loading washing machine 12kg has been pre-sold, starting at 1,699 yuan (about RM1,101),The Mijia washing and drying machine 12kg is now on the shelves, starting at 2,999 yuan (about RM1,944),Both will go on sale on October 31st.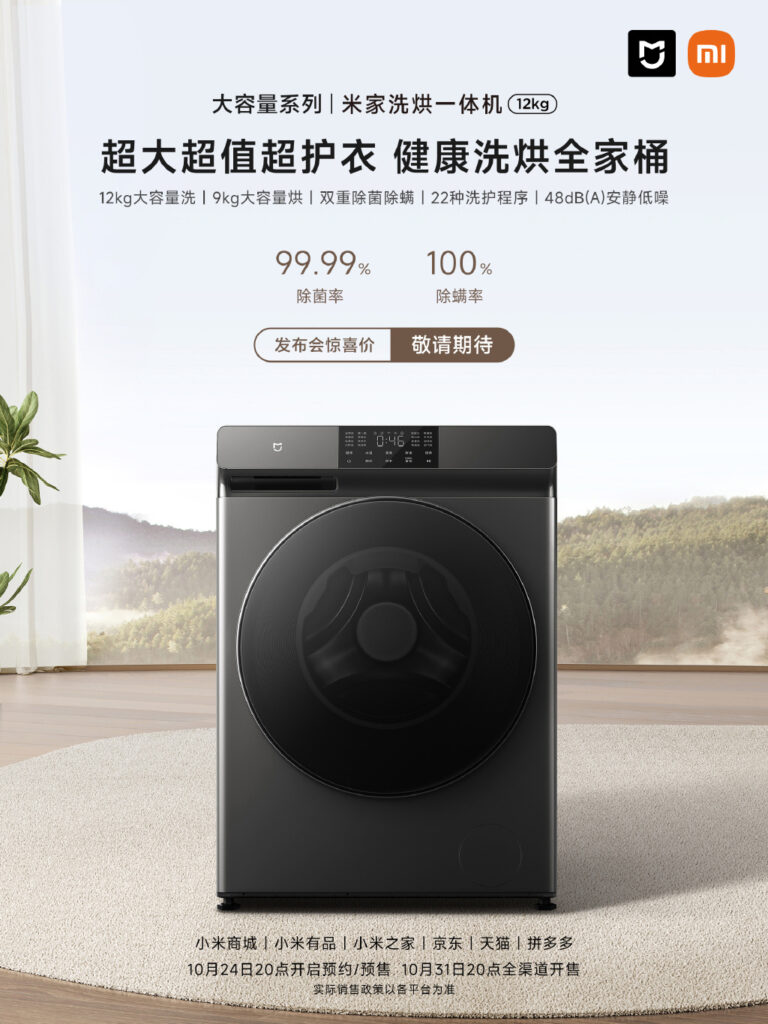 According to reports, this all-in-one washing and drying machine supports high-temperature mite removal, with a mite removal rate of 100%, while the sterilization rate and virus removal (HIN1 influenza A) can reach 99.999 and 99.99%. also,It also features a full-color touchscreen with 22 washing programmescan be cleaned for various fabrics, imitating mobile phone visual UI design, clear and easy to operate.
In other respects, the 12kg Mijia washing and drying machine uses a direct drive motor.Washing noise as low as 48 decibels for a 15-minute quick washhas 6 major bionic movements, can simulate hands, support intelligent drying, support Xiao Ai, Mijia App and small program remote control, support OTA online upgrade.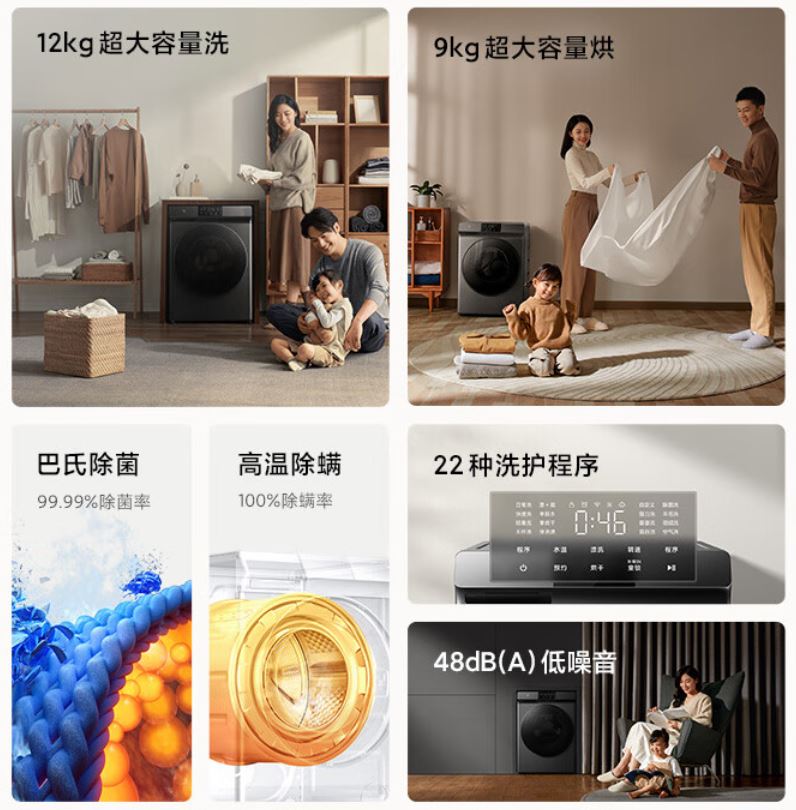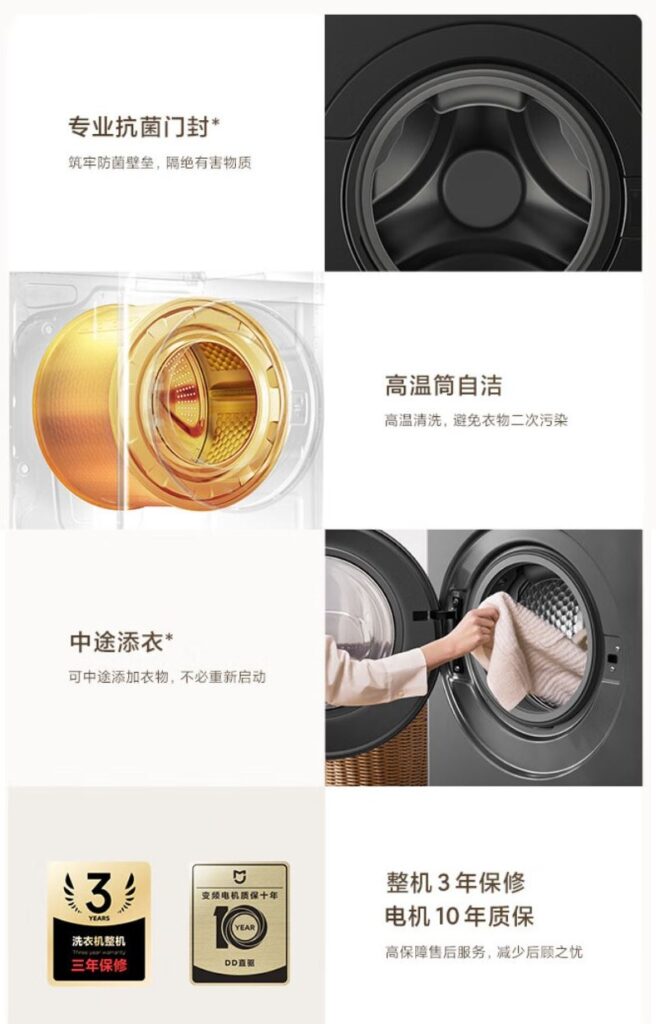 In addition, this machine has a washing capacity of 12kg, which can wash 5 sets of four-piece bed sets, 5 pieces of down jackets, 60 pieces of shirts, 60 pieces of T-shirts, 20 pairs of jeans, and supports frequency conversion, first-class energy efficiency.
For more technical information, please continue to hold the Urban Tech Story version!
【source】