Microsoft releases new versions of Bing and Edge browsers, officially introduces ChatGPT technology
On February 8, according to CNET reports, on Tuesday local time, Microsoft officially released a new version of Bing (Bing) search engine, which integrates the technology behind the ChatGPT system. This marks the first time in years that Microsoft has a chance to overtake "search king" Google.
Bing provides search results that include information from large-scale language models from Microsoft partner OpenAI, Microsoft said. Bing also has a new chat window that Microsoft says will help with shopping lists and recommendations, travel advice and quizzes. The technology, which is also built into Microsoft's Edge browser, is capable of tasks like summarizing PDF files and generating LinkedIn posts. (NetEase)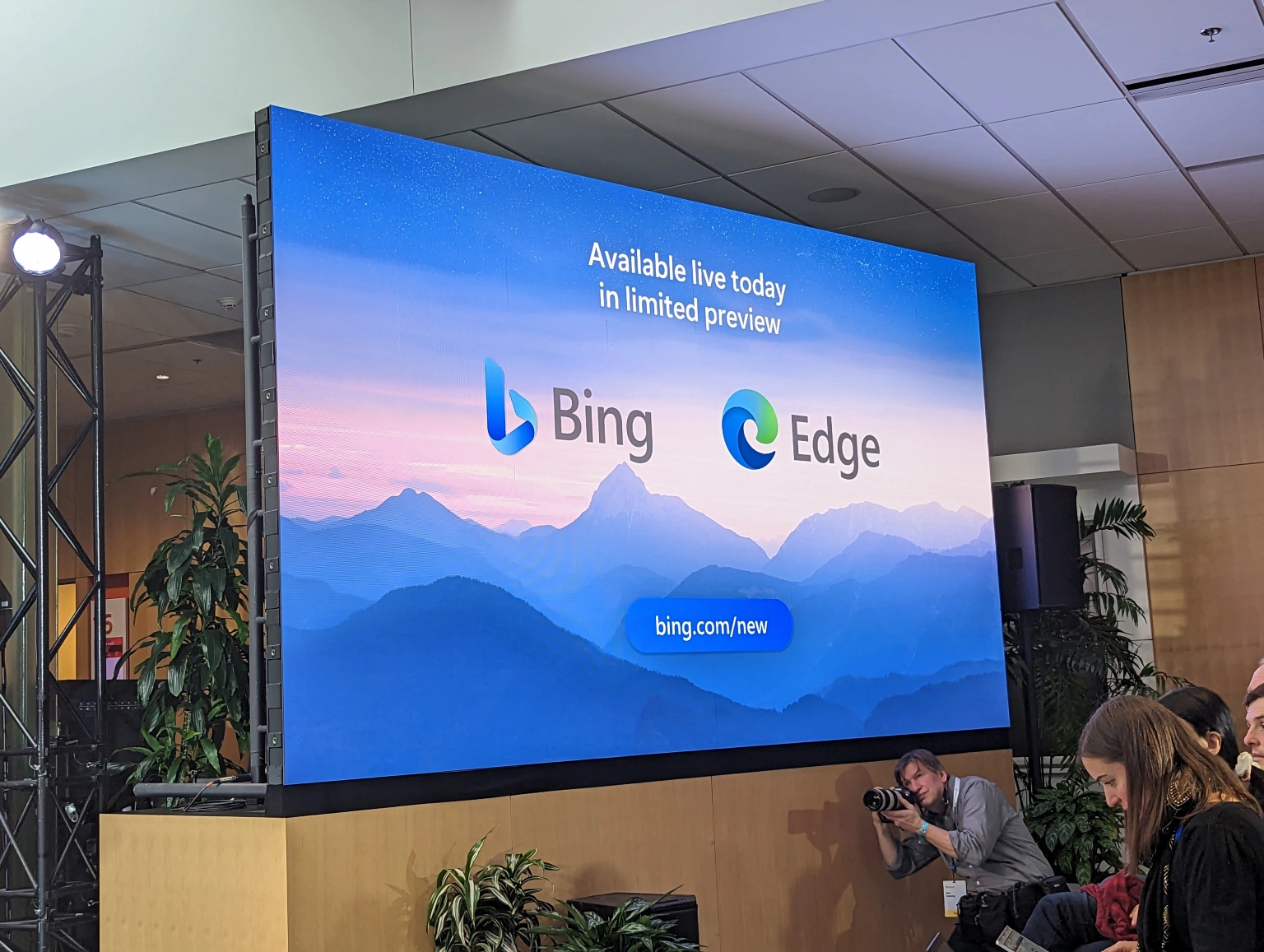 Douyin responds to the launch of the national takeaway service: there is no specific timetable at present
On February 7, it was reported that Douyin will launch a national takeaway service on March 1. The person in charge of Douyin's life service responded that the "group-buying delivery" project is still being piloted in Beijing, Shanghai, and Chengdu, and merchants in these three cities have recently opened up self-service settlement.
In the future, depending on the pilot situation, consideration will be given to gradually expanding the pilot cities. There is currently no specific timetable. (Financial Association)
Baidu officially announced the AI ​​product "Wen Xin Yi Yan", which will be released publicly after internal testing in March
On February 7th, after official confirmation, Baidu confirmed that it will soon launch a chatGPT-like conversational AI tool "Wen Xin Yi Yan", which is called ERNIE Bot in English.
According to news, Baidu is currently conducting internal tests on "Wen Xin Yi Yan", and it is said that all tests will be completed in March. In view of the current popularity of ChatGPT, the release time of "Wen Xin Yi Yan" is likely to be brought forward.
In September 2022, Baidu CEO Robin Li made a judgment, believing that the development of artificial intelligence "has directional changes at both the technical level and the commercial application level." Based on this, it is speculated that Baidu probably started to make Wenxinyiyan from then on.
At its root, it involves related technologies like ChatGPT, which are readily available in Baidu's artificial intelligence framework. In Baidu's artificial intelligence architecture, Wenxinyiyan is located at the model layer, which is one of the layers of Baidu's full-stack layout. (Geek Park)
Zoom cuts 1,300 jobs, CEO cuts salary by 98%
According to a Bloomberg report on February 8, Zoom Video Communications will lay off about 15% of its staff, and the company's video conferencing service, which benefits from the new crown epidemic, is now facing a slowdown in growth.
Zoom Chief Executive Yuan Zheng said on his blog that the company will cut about 1,300 jobs as part of the restructuring. Yuan Zheng said that he was responsible for the company's problems, and he would cut his salary and give up his bonus. It is understood that the proportion of layoffs announced by Zoom is higher than that of enterprise software companies such as Salesforce, Microsoft, and Workday. (interface)

Clearing up the Hong Kong and US stock business?Broker: Did not receive notice, but is checking for violations
On February 7, there were rumors that 16 state-owned securities firms received news that the Hong Kong and US stock business would be liquidated before February 16, and the domestic IP would be delisted from the Hong Kong and US stock app.
The reporter learned from a number of securities companies that they have not received clear instructions from supervision. "We haven't received a notice saying that we are going offline. It should be a rumor, but we are indeed checking whether there are any violations." Relevant industry insiders told the Shell Finance reporter.
In addition, the reporter learned that there are currently two types of domestic investment in Hong Kong and U.S. stocks, one is to invest through the Hong Kong Stock Connect through domestic securities companies; the other is to open accounts directly with overseas securities companies. The so-called overseas brokerages include overseas subsidiaries of domestic brokerages, pure Internet brokerages such as Futu Securities, and overseas local brokerages.
According to the analysis of several industry insiders, the rumors are mainly aimed at opening accounts in overseas brokerages. According to the Wind data query by the Shell Finance reporter, there are currently more than ten domestic securities companies that have more overseas business, Haitong Securities, CITIC Securities, Huatai Securities, Guotai Junan, China Merchants Securities, GF Securities, Shenwan Hongyuan, China Securities, Guoyuan Securities, 13 securities firms, including Guosen Securities, Oriental Fortune, Southwest Securities, and Changjiang Securities, disclosed their overseas business income in 2021. Among them, the overseas business income of the top three securities firms exceeded 5 billion yuan.
In the first half of 2022, 11 securities firms announced their overseas business revenue, which generally declined. Among them, Changjiang Securities, GF Securities, China Merchants Securities, and Orient Securities reported losses in overseas business revenue in the first half of the year. (Shell Finance)
Alibaba's South Asian e-commerce platform Daraz announces layoffs of 11%
On February 7, Bjarke Mikkelsen, CEO of South Asian e-commerce platform Daraz, announced in an open letter to employees on February 6 that the company will lay off 11% of its workforce to adapt to lower growth prospects in the next few years. It is reported that Alibaba acquired Daraz from Rocket Internet in 2018. (Phoenix Technology)
Meizu's internal PPT leak: Enable new LOGO, unbounded mobile phone and unbounded car will be unveiled
According to news on February 7, Meizu's internal PPT was leaked, showing that Meizu will launch a new LOGO, and launch unbounded mobile phones and unbounded cars to lay out unbounded product ecology.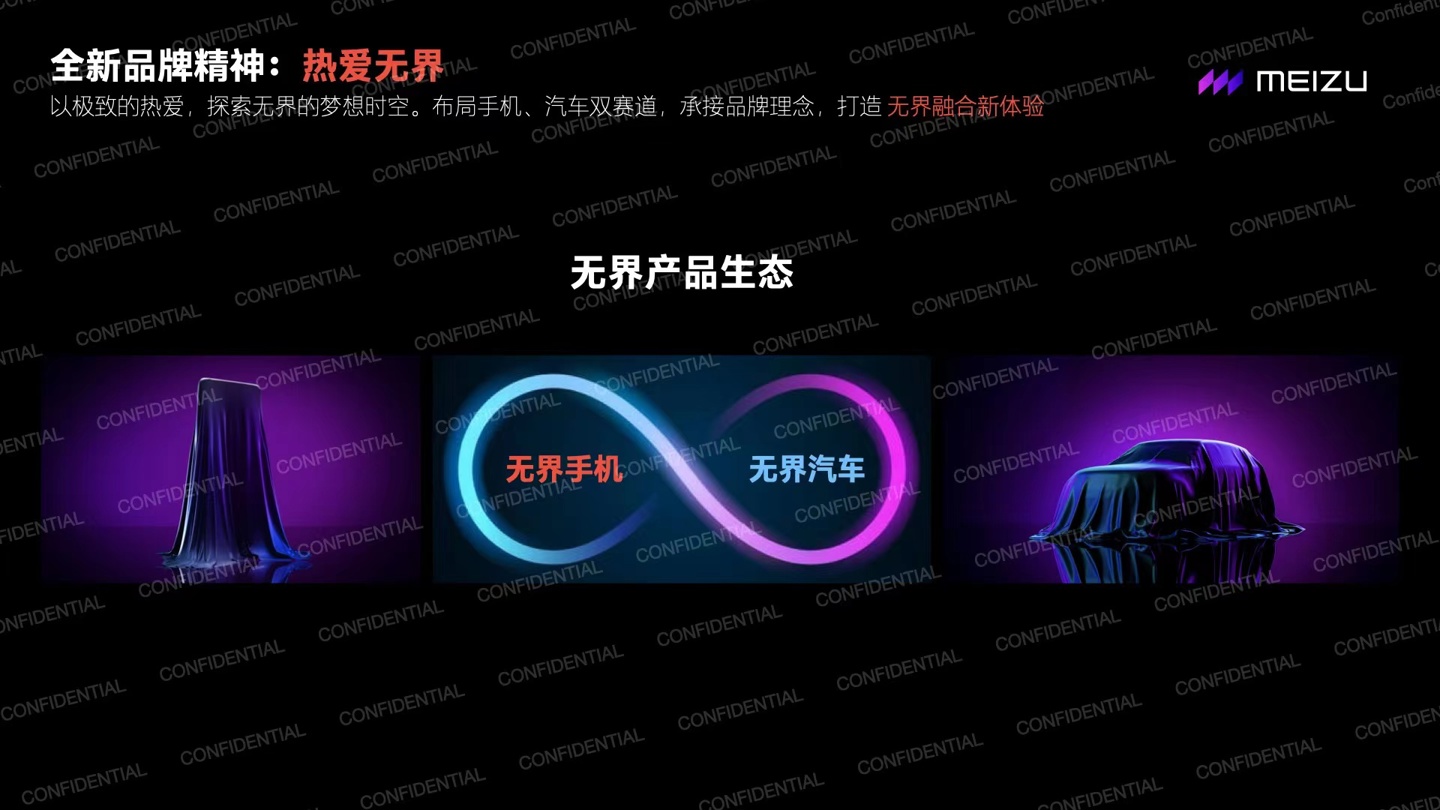 According to the PPT, Meizu will announce a new brand spirit: love unbounded, "explore the unbounded dream time and space with extreme love. Layout mobile phone and car dual tracks, undertake the brand concept, and create a new experience of unbounded integration."
The PPT also shows that Meizu chose a similar "Mobius strip" as the logo of unbounded products, and "Mobius strip" is also considered to be the creative source of the mathematical symbol "infinity", which is similar to the Chinese meaning of "unbounded". match. (IT House)

The strap part of the future Apple Watch can also serve more purposes
Apple is considering how to redesign the Apple Watch and its straps so that the watch can snap on and off quickly, and even allow owners to take it off their wrist and use it as a small handheld device.
Apple has been slowly building the Apple Watch into a standalone device, gradually reducing the device's reliance on the iPhone. Aside from the technical issues of packing more functionality into such a small device, though, is the fact that the watch is worn. (cnBeta)
OnePlus officially enters the tablet market with OnePlus Pad
OnePlus's first tablet, the OnePlus Pad, has been officially announced. On February 7, the OPPO sub-brand detailed the tablet's specifications overseas, alongside the launch of the OnePlus 11 smartphone, OnePlus Buds Pro 2 earbuds, and the OnePlus keyboard. It will be available for pre-order in North America, Europe, and India in April. (ZAKER)
OpenAI ranks among the world's TOP50 websites, and the number of visits in January exceeds 672 million
According to data from SimilarWeb, the number of visits to the OpenAI website has risen rapidly, and it has now ranked among the top 50 websites in the world. In January this year, the number of visits to the OpenAI website exceeded 672 million, an increase of 3572% from November.
The website has 18.3 million visits in November 2022, and the main visitors are from the technical community. (Sina)