Microsoft's acquisition of Blizzard was supported, and Nvidia's attitude changed and signed a ten-year game agreement
Beijing time on February 22, Microsoft announced on Tuesday that it has reached a ten-year gaming agreement with Nvidia. If Microsoft's acquisition of Activision Blizzard is approved, the company will bring all Activision Blizzard games to Nvidia's gaming platform. Prior to this, Nvidia had opposed Microsoft's acquisition of Activision Blizzard.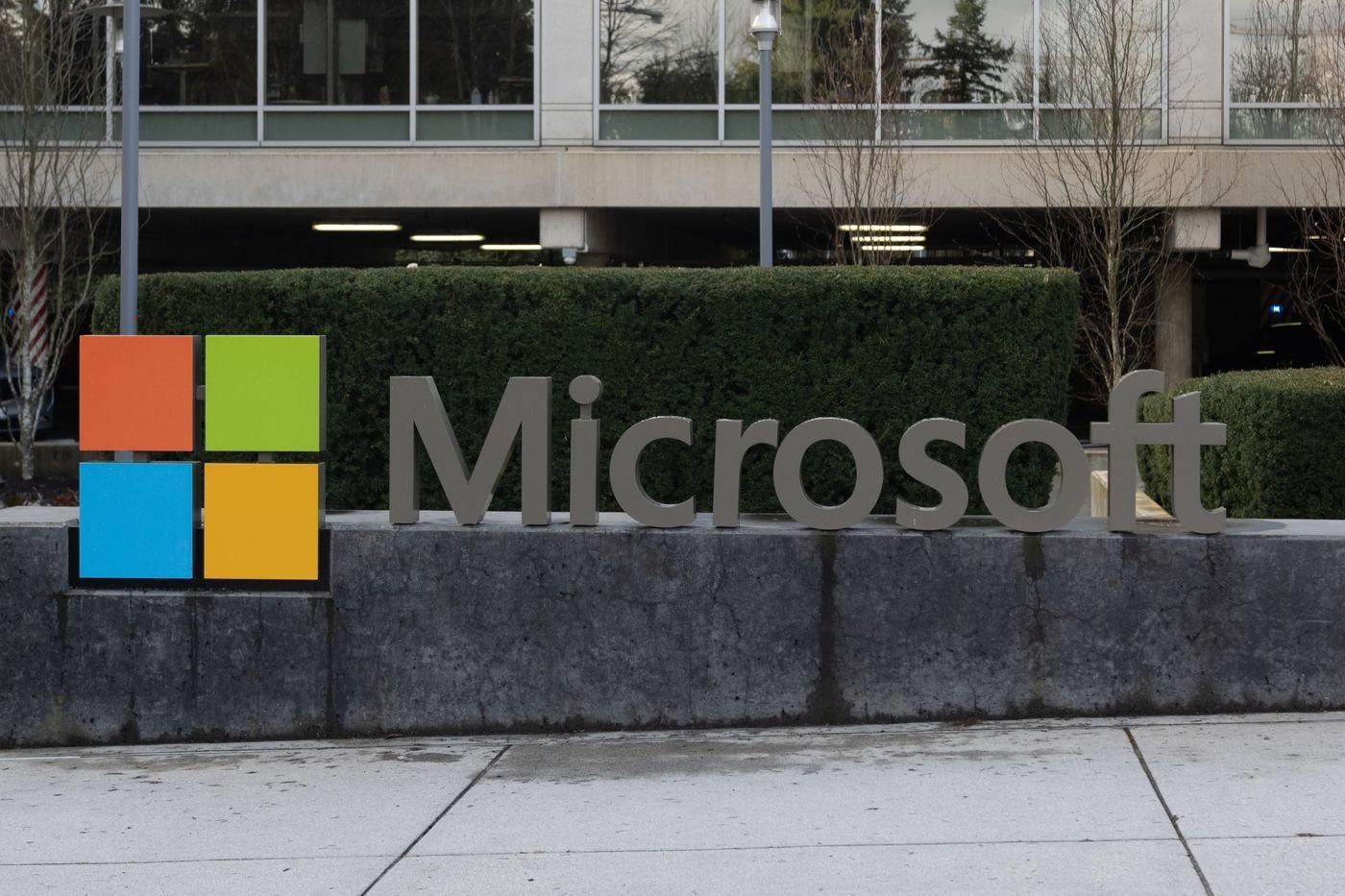 Microsoft President Brad Smith revealed the deal with Nvidia after meeting with EU officials in Brussels on Tuesday. The two companies said in a joint statement that the collaboration "addresses Nvidia's concerns about the merger" and "as such, Nvidia will fully support regulatory approval of the acquisition."
Now, Nvidia is on Microsoft's side. In January of this year, some media reported that Nvidia and Google had expressed concerns to the US Federal Trade Commission (FTC) about Microsoft's acquisition of Activision Blizzard.
Effective immediately, Microsoft President Smith said at a press conference that Microsoft's Xbox games will be available on Nvidia's GeForce Now cloud gaming service. He also said that if the Activision Blizzard deal goes through, it will bring all Activision Blizzard games to GeForce Now.
Microsoft is now trying to salvage the troubled deal, which faces regulatory hurdles at home and abroad. The FTC has filed a lawsuit seeking to block the deal from closing while Europe reviews the deal. With the deal, Microsoft hopes to demonstrate that the gaming industry remains competitive even after it completes its $69 billion acquisition of Activision Blizzard. (IT House)

Baidu: 2022 annual revenue will be 123.675 billion yuan, net profit will increase by 10% year-on-year
Baidu's financial report released on February 22 shows that in 2022, Baidu will achieve revenue of 123.675 billion yuan, and its net profit (non-GAAP) attributable to Baidu will be 20.68 billion yuan, a year-on-year increase of 10%.
In the fourth quarter, Baidu achieved revenue of 33.077 billion yuan, and net profit (non-GAAP) attributable to Baidu was 5.371 billion yuan, a year-on-year increase of 32%. In fiscal year 2022, Baidu Core's performance exceeded market expectations for four consecutive quarters.
In the financial report letter sent to all Baidu employees, Robin Li also highlighted the generative AI product Ernie Bot (ERNIE Bot), which Baidu will launch in March, and announced plans to integrate a number of mainstream businesses with Wenxin Yiyan.
Li Yanhong said: "China's AI market is about to usher in explosive demand growth, and its commercial value release will be unprecedented and exponential. As the best representative of the long-term growth of China's artificial intelligence market, Baidu is standing on the top of the wave ." Baidu announced a $5 billion share repurchase plan on the same day. (Interface News)
iQiyi will achieve full-year operating profit in 2022 for the first time, and the number of members will rise to 120 million
On February 22, iQiyi released its unaudited financial report for the fourth quarter and full year ending December 31, 2022. The financial report shows that iQiyi's total revenue in 2022 will be 29 billion yuan, and the revenue in the fourth quarter will be 7.6 billion yuan.
In 2022, iQIYI's operating profit based on non-GAAP financial indicators (hereinafter referred to as non-GAAP) will be 2.2 billion yuan, with an operating profit margin of 7%. Four quarters of operating profit,Achieved full-year operating profit for the first time。
As of December 31, 2022,The number of iQiyi members has increased to 120 million. (China Securities Network)
Meta plans to cut thousands of jobs and shrink company management levels
On February 22, according to the "Washington Post" report, Facebook's parent company Meta is preparing for a new round of layoffs, entrusting human resources, lawyers, financial experts and executives to develop a plan to compress the company's management level. Thousands of employees could be affected.
Meta plans to push some leaders into lower-level jobs without direct reports to flatten the management hierarchy between Meta Chief Executive Mark Zuckerberg and company interns, according to people familiar with the matter. . (Interface News)
Tencent is negotiating with Meta to introduce
VR
headset?Source: There are plans but not yet finalized
According to news on February 22, people familiar with the matter said that Tencent Holdings is negotiating with Meta Platforms Inc, the parent company of Facebook, on the sale of the Meta Quest series of virtual reality headsets in China.
A person close to Tencent confirmed to reporters that since last year, Tencent has planned to represent the Meta Quest series, but company executives are still controversial about this, and whether a cooperation has been finalized has not yet been finalized. (The Paper)

SHEIN is about to complete a new round of financing, and its valuation has been lowered to below US$70 billion
According to news on February 22, a new round of financing for Chinese fashion cross-border brand SHEIN is about to be completed: In addition to old shareholders such as Sequoia China and Tiger Tiger Fund, new investors include Abu Dhabi sovereign wealth fund Muba PE giants such as Dara, General Atlantic, Coatue and DST.
It is believed that Mubadala's investment may be as high as $1 billion. This round is mainly for new stock financing, and the post-investment valuation is between 65 billion and 70 billion US dollars, which is basically the same as that at the end of 2021.
At the same time, SHEIN responded to the rumored "planned IPO news": "There is currently no IPO plan." (36 Krypton)
Xiaomi responded to the resignation of the head of car marketing, Zhou Ying, Xiaomi: Zhou Ying left due to personal and family reasons
According to news on February 22, recently, some media reported that Zhou Ying, the head of marketing of Xiaomi Automobile, has resigned. In response, Xiaomi responded that Zhou Lin's resignation was due to personal and family reasons.
According to public information, Zhou Ying joined SAIC-GM-Wuling in 2011. He has successively served as the director of the marketing center of SAIC-GM-Wuling Sales Company and the deputy general manager of SAIC-GM-Wuling Division. Lei Jun reports. (Financial Association)
Ele.me Xingxuan ceased operations: formerly known as Baidu Waimai, which once positioned itself as a high-end food delivery platform
On February 22, Ele.me's high-end food delivery app, Ele.me Xingxuan App, ceased operations. This business was renamed from Baidu Waimai, which was acquired by Ele.me. This means that Ele.me, once the third largest food delivery platform Xingxuan (Baidu Waimai) has become history.
The relevant staff of Ele.me confirmed the news to the media, and said that the server had already been shut down in 2021, and related services were merged into the Ele.me App. Currently, the App is no longer searchable and downloadable in major app stores.
Ele.me Xingxuan was formerly known as Baidu Waimai. In August 2017, Ele.me officially announced the acquisition of Baidu Waimai. In October 2018, Baidu Waimai officially changed its name to "Ele.me Xingxuan". Wang Jingfeng, who was the vice president of Ele.me at the time, served as the person in charge of star selection for Ele.me.
According to a report released by Trustdata, in Q1 2018, the market share of Meituan Waimai's transaction volume was 54%, that of Ele.me was 35%, and that of Baidu Waimai (Ele.me Xingxuan) was 5%. For comparison, the same data released by Trustdata , In Q1 2020, Meituan's food delivery transaction volume accounted for 67.3%, Ele.me accounted for 26.9%, and Ele.me Xingxuan accounted for 4%. After Baidu Waimai changed its name to Ele.me Xingxuan, its market share has declined. (Sina Finance)

Lei Jun: Mi 13 currently has no plans to make a half-generation upgrade version, no need to wait for Mi 13S
On February 22, Lei Jun, the founder, chairman and CEO of Xiaomi, said through social media today that Xiaomi 13 currently has no plans to make a half-generation upgraded version, and said that "you don't have to wait for Xiaomi 13S."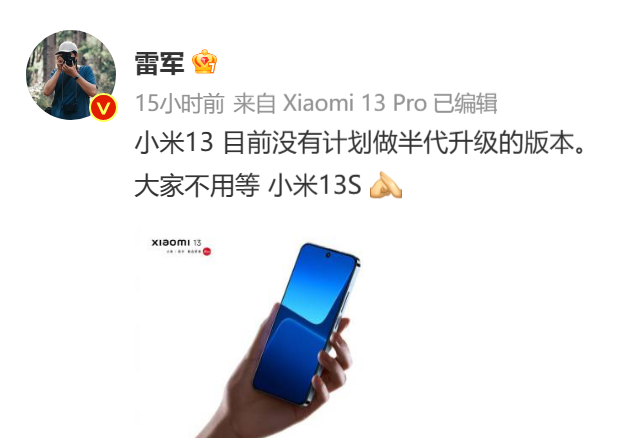 Sony PS VR2 goes on sale: supports VR theater 4499 yuan PS5 perfect match
On February 22, the Sony PS VR2 headset was officially released globally, priced at 4,499 yuan in China, and "Ranch Planet" will be the first PS VR2 game in China. As an iterative product, Sony PS VR2 has been improved mainly in display effects, tactile feedback and motion capture. It supports 4K HDR OLED display and Eye-tracking eye tracking, and the gaming experience has significantly improved compared with the previous generation. (cnBeta)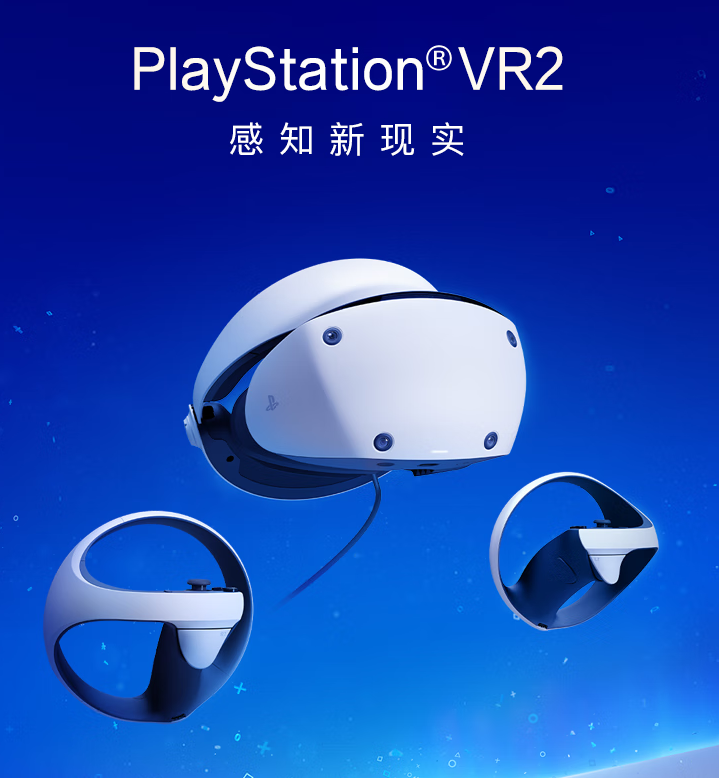 Apple's non-invasive blood sugar tech for future Apple Watch reaches 'proof of concept' stage
According to a new report from Bloomberg's Mark Gurman, Apple is making clear progress in non-invasive blood sugar monitoring technology. As a planned future Apple Watch feature, Apple hopes to use the feature to allow diabetics and others to test their blood sugar levels without pricking their skin for a blood test. (cnBeta)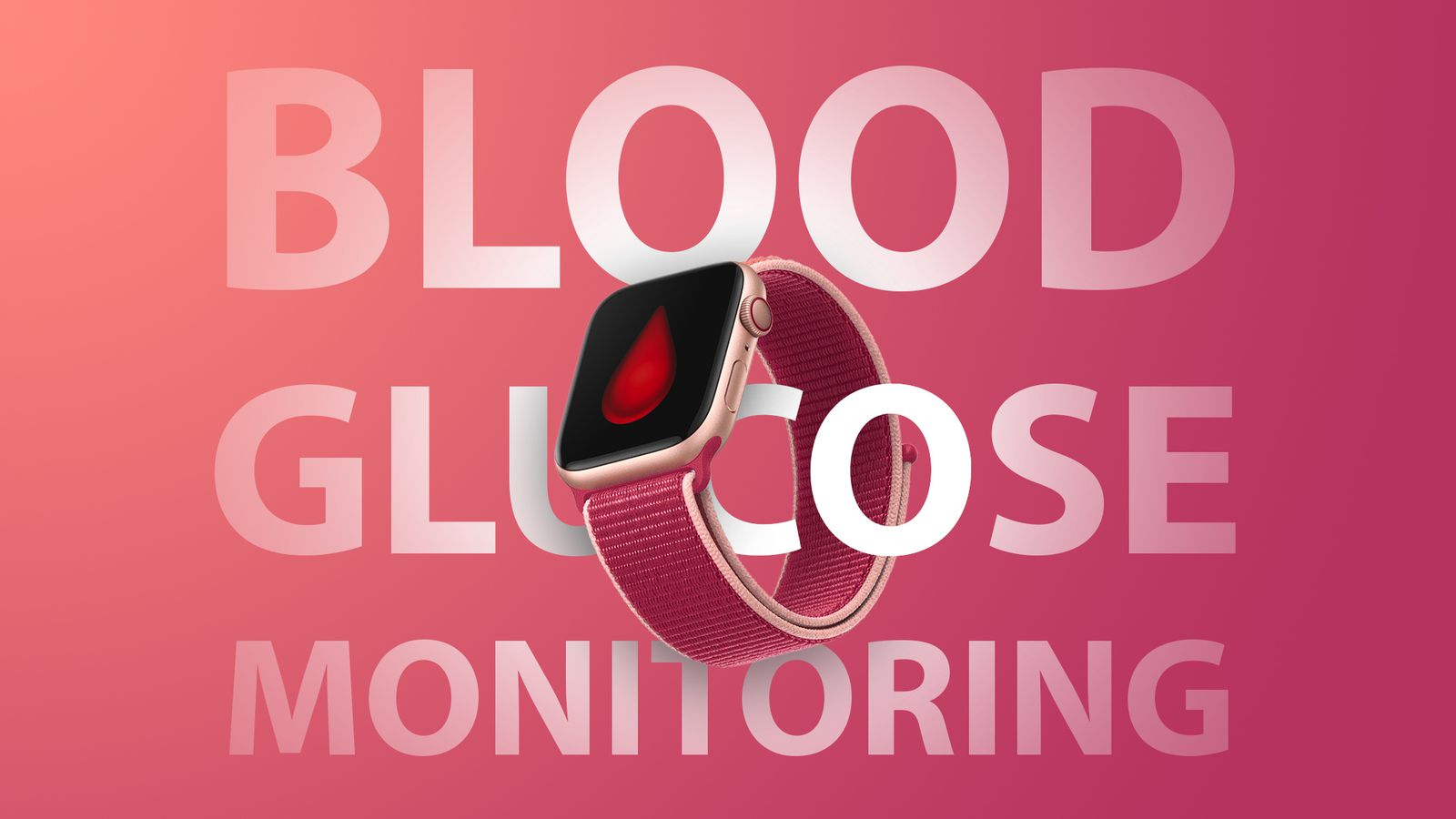 At the request of users, Microsoft relaxed the limit of Bing AI chat to 60 times a day, and the limit of each conversation increased to 6
February 22 news, Microsoft said on Tuesday that at the request of users, it will relax some AI chat restrictions introduced last week by its new Bing search engine.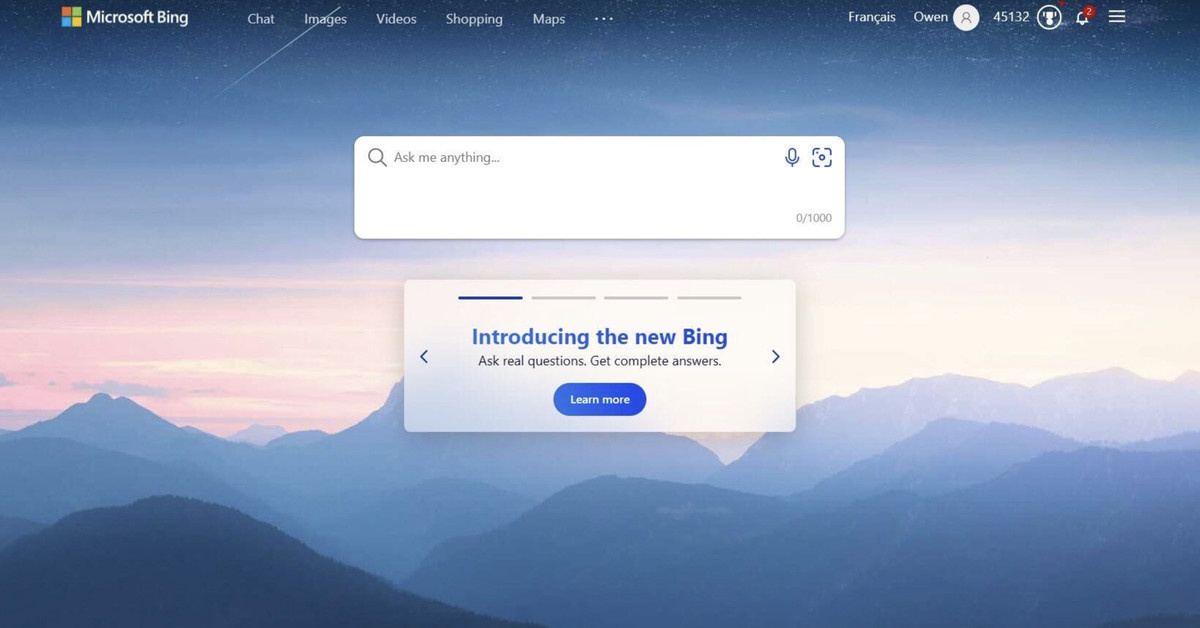 Microsoft said last week that prolonged interactions had confused Bing, and the company added restrictions on using the engine because of that. This includes up to 5 questions per conversation, for a total of 50 questions per day. But Microsoft said on Tuesday that it has increased the limit on the number of questions per conversation to six and the number of questions per day to 60, and that regular queries will no longer count towards that total. The maximum number of questions raised to 100. (IT House)