Meta Considers Twitter Competitor
Meta is exploring launching a new social media app to replace Twitter.
Meta told Reuters in an email that it was considering launching a standalone decentralized social network for sharing text messages.
Meta's potential app will reportedly be based on a framework similar to Mastodon, a Twitter-like service launched in 2016. (Source: Interface News)

GM and Microsoft collaborate to develop ChatGPT-based in-vehicle services
General Motors announced a partnership with Microsoft to provide car owners with ChatGPT-based in-vehicle artificial intelligence voice services using Azure cloud services.
A translation of the GM spokesperson's statement reads: "This shift is not just about providing a single voice command, but about providing vehicle owners with stronger and more complete voice support through this emerging technology".
GM said in a statement that car owners can use natural language to ask how to deal with a situation, such as how to replace your tire if it is punctured; what does a light on the dashboard mean and so on. Car owners can also make an appointment for maintenance and so on through natural language communication. (Source: IT House)
Best community for ChatGPT application?Knowing Zhou Yuan's response: attention and caution
Zhou Yuan, the founder and CEO of Zhihu, responded to the question of "the Chinese community that is most suitable for using ChatGPT" after the CPPCC meeting. He said, "On the whole, we will pay close attention to the development of new technologies and invest in them. However, at the application level, new technologies are also immature. We will also experiment carefully to reduce the accompanying problems."
Zhou Yuan believes that two aspects are very worthy of attention. On the one hand, it is to empower creators and provide creators with a better ecological experience; on the other hand, it is to improve consumer experience and search efficiency through technical means.
"The core positioning of Zhihu is professional discussion. There are many professionals and industry talents active in the community. Most of them have a relatively clear professional identity. Today Zhihu should also be about ChatGPT, about general artificial intelligence, It is the most professional and heated discussion field on the whole network about AIGC (Artificial Intelligence Content Production), " Zhou Yuan added. (Source: Shell Finance)
Google sends an internal email: Employee promotion opportunities will be reduced in the new performance cycle
Google told employees in an email that opportunities for promotions will dwindle during the upcoming performance review cycle.
Google is trying to cut costs as growth decelerates and recession fears persist. In January, Google announced it was cutting 12,000 jobs, or about 6% of its workforce. And the pace of hiring is slowing.
Last December, Google implemented a new performance evaluation system, Google Evaluation and Development (GRAD). This will result in more Google employees receiving lower performance ratings, meaning fewer employees will be promoted. (Source: Xinzhiyuan)
Google Stadia cloud service shut down
Google Stadia's cloud streaming service, which was also recently shut down, is the last "fragment" of the platform's original technology. When Google Stadia was shut down earlier this year, it was stated that part of the project's cloud infrastructure would be used in Google Cloud and made available to third-party companies interested in the technology.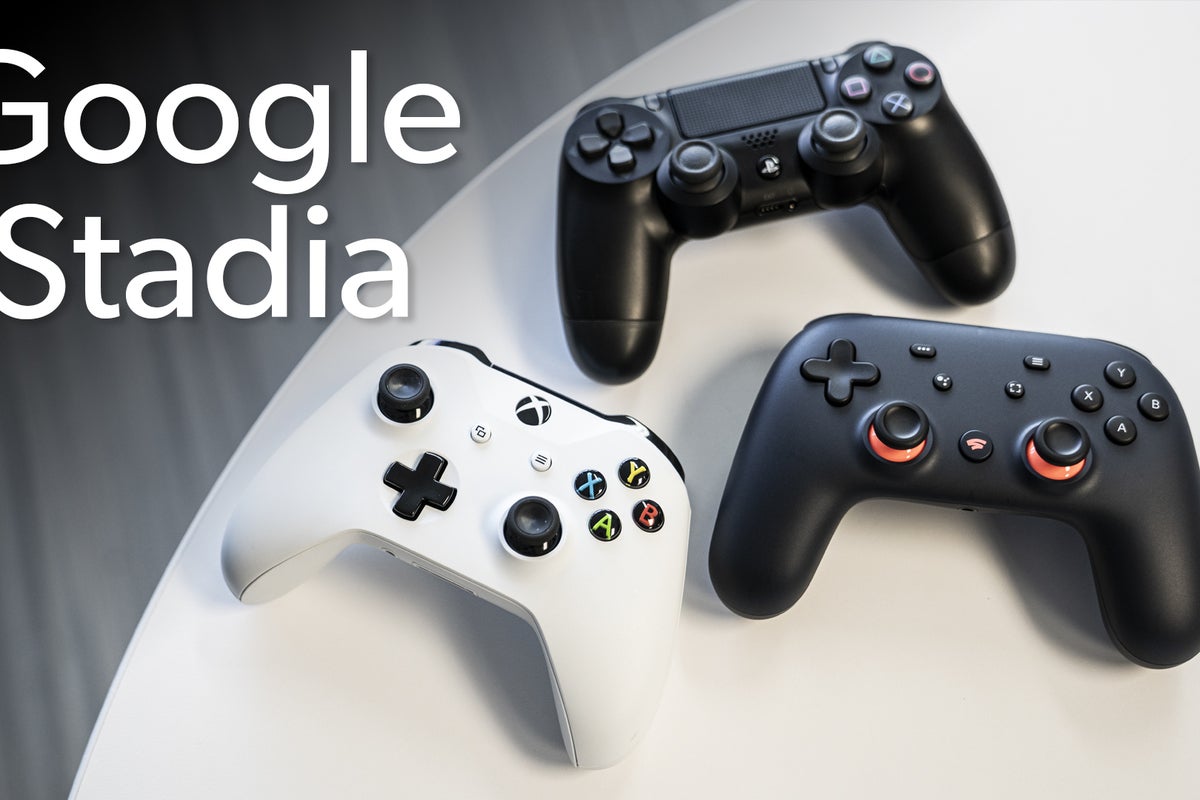 According to a recent report by Axios reporter Stephen Totilo, the last remaining business of Stadia has also been shut down. Since cloud streaming's repositioning, the technology has only been available in fairly limited ways, such as AT&T customers getting a special streaming version of Batman: Arkham Knight.
The technology, which was also used by non-gaming companies like fitness giant Peloton to offer gamified workouts via the cloud, has now been shut down as well. (Source: 3DMGame)

Ideal Auto CEO Li Xiang: PHEV plug-in hybrid is not difficult, extended range is a better choice for four-wheel drive
Ideal Auto chose the range-extending hybrid (series REV) on the technical route. The company's CEO Li Xiang has also expressed his views on many occasions, expressing his optimism for the range-extending. On the evening of the 11th, Li Xiang posted a long article on Weibo, revealing the reason why Lixiang chose to extend the range.
It is mentioned that the first-generation Think ONE has already completed the research and development of PHEV parallel connection, which is not difficult and has already been loaded into the car. He also said that since the ideal product only provides four-wheel drive, he resolutely gave up the parallel connection and chose the better series method of NVH.
In August last year, Li Xiang said in the company's second quarterly report conference call: "The extended range is an electric vehicle with a range extender added, and the PHEV is a fuel vehicle with a battery added. This is an essential difference… If I don't understand this, and I don't believe they can make a good product." (Source: IT House)
Great Wall Motors offers a reward of 10 million yuan to resist cyber trolls
On March 11, at the "Great Wall Motors Smart New Energy Dry Goods Conference", Great Wall Motors launched an initiative to the industry, calling for joint efforts to purify the network communication environment, and launched the "10 million reward plan" to attack the "network trolls" .
Great Wall Motors stated that the development of China's auto industry is not only in a state of confusion, but also is being harassed by "network trolls", especially on various social media platforms. "Army", through a large number of online accounts, spread rumors and manipulate public opinion, indiscriminately and without bottom-line attacks on car companies.
Great Wall Motors stated that it will start the "10 million reward plan", and for the first time fully disclose the network reporting channels, and use practical actions to attack the "Internet trolls". He also stated that relevant evidence has been obtained so far, and the organized attack of a certain car company will be publicized to the outside world if necessary. (Source: Tencent News)
In 2022, the cost of buying overseas games will increase by 88%
Games going overseas are becoming more and more popular. This is the recent experience of some practitioners. On the afternoon of March 9th, the "2023 Game App Marketing Status Report" released by AppsFlyer showed that from Q1 2021 to Q4 2022, the CPI (cost per activation) on Apple's iOS side increased by 88%, which means that game manufacturers need to It takes almost double the money to get a new user. "The momentum of growth is worrying".
At the same time, privacy policies in overseas markets continue to become stricter. After Apple upgrades its privacy policy, the marketing costs of game companies will increase. Google will also launch a privacy sandbox test in 2023, and the marketing costs on the Android side will also increase.
Wang Wei, general manager of AppsFlyer Greater China, said that the current domestic game circle is still full of enthusiasm for going overseas. This year, more people have consulted him about games going overseas than in the previous two years.
Wang Wei told the reporter of the Economic Observer that it will definitely become more and more difficult to enter the overseas market, but after all, overseas is a big market with 3 billion players, and the opportunities are relatively large. And the game industry is very special, it will not be a monopoly like a tool or a platform, and it will not be a take-all, which is one of the reasons why game manufacturers continue to go overseas. (Source: Economic Observation Network)
The world's first seawater lithium extraction project landed in Qingdao and is expected to be put into operation by the end of December
According to the "Qingdao release" WeChat public account, on the morning of March 8, Qingdao held the signing ceremony of the world's first seawater desalination concentrated brine lithium extraction cooperation project, officially launching the world's first seawater lithium extraction project construction, marking the seawater lithium extraction from the project Chemical verification turns to a new stage of industrialization.
According to reports, the seawater lithium extraction project is located in Qingdao Baifa Seawater Desalination Plant. The project construction and commercial cooperation plan have been completed, and it is expected to be officially put into operation by the end of December.
my country is the largest lithium consumer, but the dependence on foreign lithium resources is as high as 70%. According to Qingdao News, the project uses the concentrated brine produced by Qingdao Baifa Seawater Desalination Plant to extract the lithium element before discharge, and can produce about 40 tons of lithium carbonate per year. (Source: IT House)

ChatExcel, you can call Excel with your mouth
An information engineering team from the Shenzhen Graduate School of Peking University combined ChatGPT and Excel table tools to create an AI Excel tool that truly retrieves valid information in the table by chatting with AI.
The developer also demonstrated the powerful capabilities of this ChatExcel in his sharing, such as a simple requirement: add a master's degree in front of each student's name.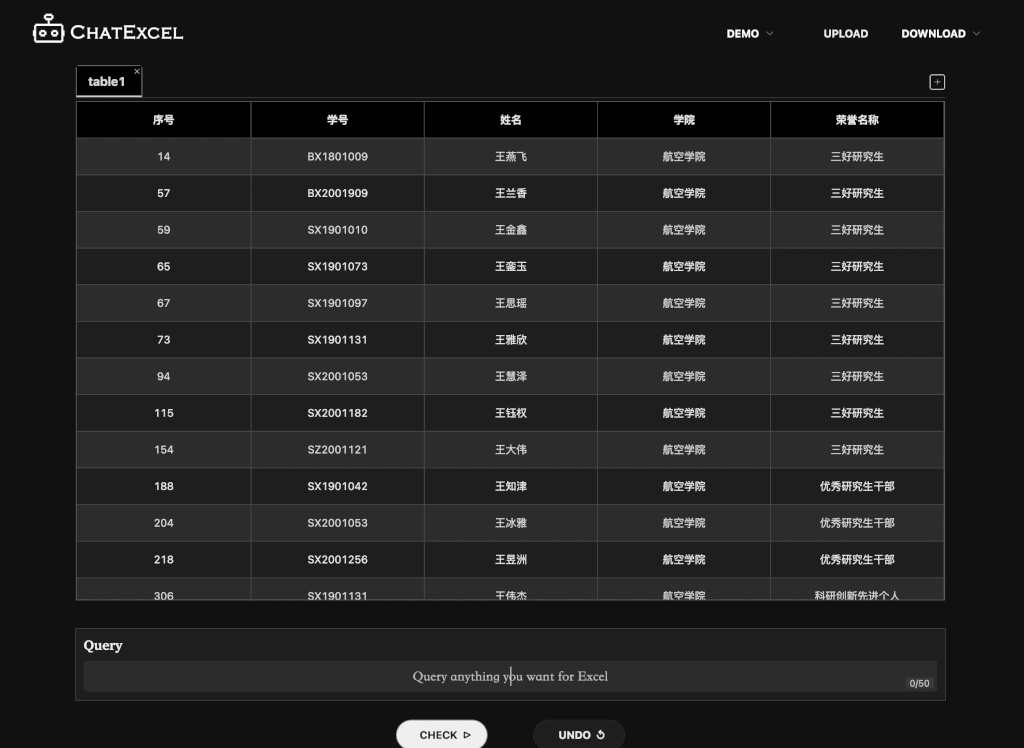 ChatExcel can also solve function problems. For example, after uploading the table of the total global population from 2001 to 2021, you can ask each country what the average population is in the past few years, and ChatExcel can give the result within a few seconds.
This is also a small tool that can be used on the website without registration and unlimited times. Anyone can happily use it directly on their official website. However, due to the limited resources of the website, there are often queues. Currently ChatExcel only supports uploading table files with a file size less than 1MB. (Source: Bad review)
The first touchscreen Mac may be launched in 2025
Apple is working on touchscreen Mac technology, and we could see the first touchscreen Mac in just a few years. According to Bloomberg's Mark Gurman, Apple engineers are actively involved in the development of Macs with touch screens, and one of the first Macs with touch screens may be an OLED version of the MacBook Pro, which will be available in 2025.
The first touchscreen Mac is expected to continue the traditional laptop design with a trackpad and keyboard, but the machine will have a display that supports touch input, like an iPhone or iPad. The first touchscreen Mac may use the mac OS operating system. Apple currently has no plans to combine iPad OS and mac OS. (Source: Boss Hookup)

Microsoft bets on farming seaweed to mitigate its growing carbon footprint
Microsoft has pledged to be carbon negative by 2030, but the software giant's emissions are still rising. It turned to Running Tide, hoping to offset some of its emissions through the oceans with the power of plants.
Running Tide is also partnering with Stripe and Shopify, aiming to use the money to lock up massive amounts of CO2. Running Tide says it will do this through efforts such as growing large quantities of kelp on biodegradable buoys that will eventually sink to the ocean floor.
So far, Running Tide has "removed less than 1,000 tons of carbon in testing and research deployments," and the startup intends to remove as much as 12,000 tons of carbon within two years for Microsoft alone.
Running Tide said the deal is currently valued in the millions of dollars, and a Microsoft spokesman declined to comment on the price. (Source: cnBeta)