Luo Yonghao's AR startup received investment from Meituan: valuation of nearly 1 billion yuan
According to news on October 21, according to 36 Krypton, Luo Yonghao AR startup recently completed an angel round of financing of nearly 400 million yuan, and plans to continue to open a new round of financing at the end of October. The angel round of financing was led by Meituan Longzhu, followed by nine institutions including Matrix Partners and Lanchi Ventures. The company's current valuation ranges from 1 billion to 1.5 billion yuan.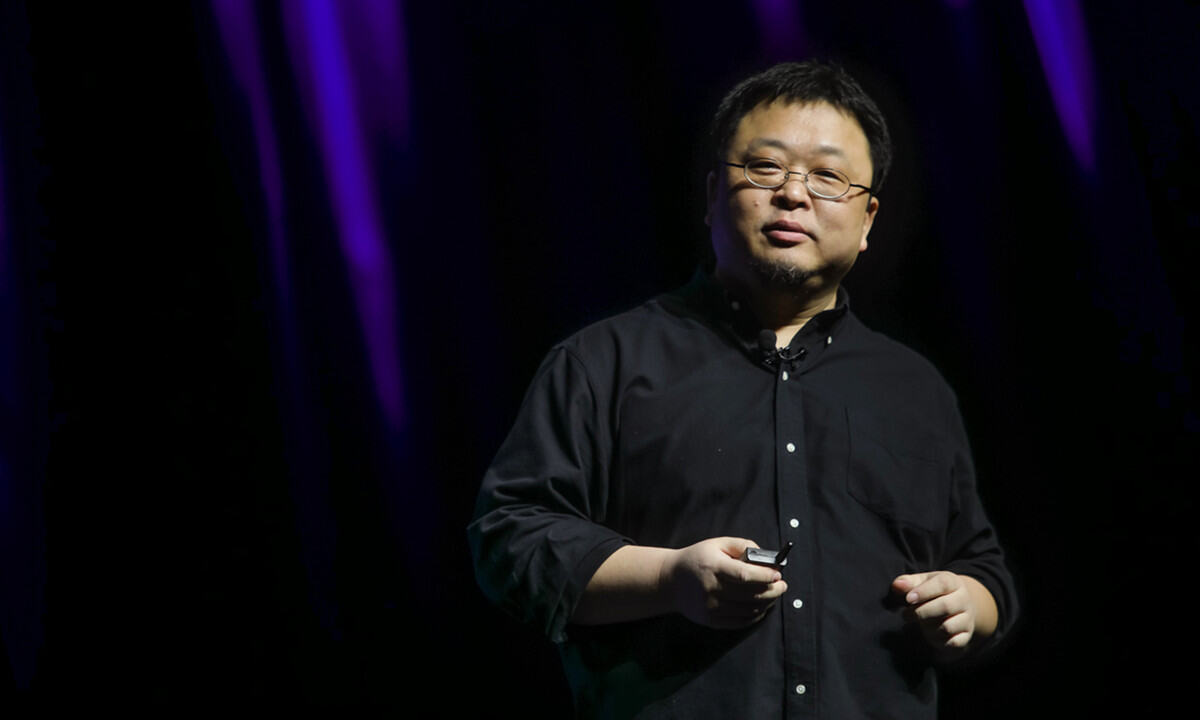 It is reported that Luo Yonghao's AR startup is called "Thin Red Line" (translated as thin red line). Luo Yonghao himself once found people for the new company in the live broadcast room of making friends. The recruitment positions include product managers and designers. Luo Yonghao once said, "The next-generation computing platform can only be AR, and it is unlikely to be anything else."
Specific to the company's plan, Luo Yonghao revealed that the hardware team will develop an engineering machine every year. In principle, it will not be sold to the public, but only for internal development and use. It will not be sold until the commercial sales conditions and the overall environment are generally mature. (Source: 36Kr)

CATL: Net profit of 9.424 billion yuan in the third quarter, mass production of sodium-ion batteries next year
On the evening of October 21, CATL released its third quarterly report. The net profit in the third quarter was 9.424 billion yuan, a year-on-year increase of 188.42%; the net profit in the first three quarters was 17.59 billion yuan, a year-on-year increase of 126.95%.
During the conference call, CATL said that the sales volume of battery systems in the third quarter was about 90GWh. The current industry demand continues to grow, and the company's capacity utilization rate is relatively saturated. Combined with the potential boost to demand at the end of this year due to the subsidy decline next year, sales in the fourth quarter may increase month-on-month.
In response to the progress of the mass production of sodium-ion batteries, CATL said that the industrialization of the company's sodium-ion batteries is progressing smoothly, and the layout of the supply chain will take some time. It has negotiated with some passenger car customers and will be officially mass-produced next year. (Source: Sina Technology)
SoftBank Restructures Investment Team: Establishes Committee to Oversee Vision 2 Fund
On October 21, Masayoshi Son, Chairman of SoftBank Group, revealed in a memo to employees that the group has formed a special executive committee to oversee its Vision II Fund, Latin America Fund and other future investment vehicles.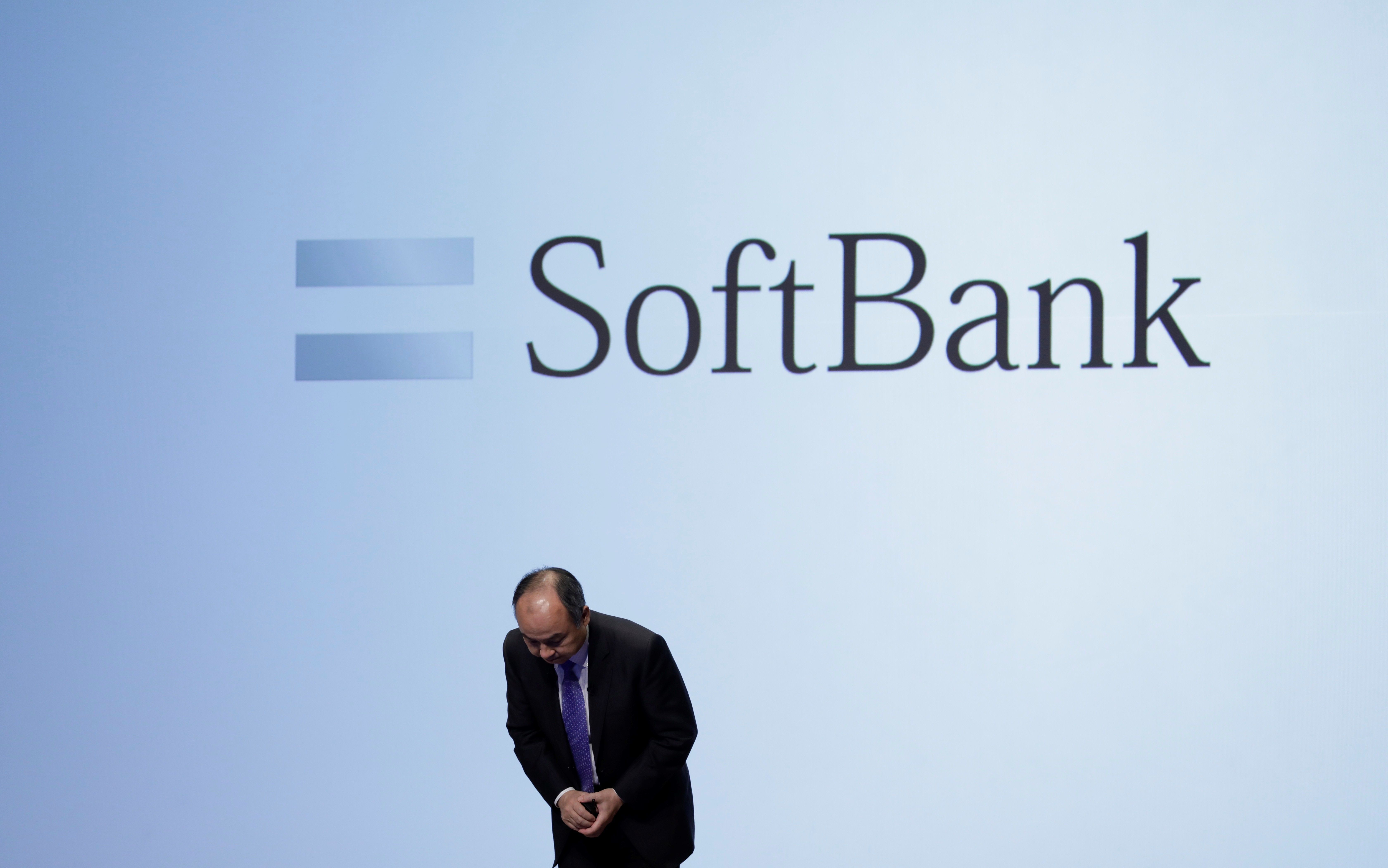 Alex Clavel will lead the investment teams in the U.S. and Latin America, Greg Moon will lead the teams in Europe and Asia, Navneet Govil) will lead "functional" or non-investment teams such as finance and compliance.
"I'm more excited than ever about SoftBank's future," said Son, who also reiterated the company's mission to "use the power of AI to foster a more connected, stronger, and happier world." Under its Vision 1 Fund, Vision 2 Fund and Latin America Fund, SoftBank has committed about $160 billion in investments to more than 400 companies.
Suning.Com and Meituan have reached a strategic cooperation and have completed the entry of 600 stores
On October 21, Suning.com announced a strategic cooperation with Meituan. The first batch of more than 600 Suning.com stores in 175 cities has settled in Meituan. Consumers can search for "Suning.com" on Meituan or Meituan's takeaway app to buy mobile phones, computers, household appliances and other products. Nearly 3,000 SKU products will be delivered as "takeaway" in as fast as 30 minutes.
According to reports, the two parties will continue to deepen cooperation and plan to enter more than 1,000 stores in 2023. Suning.com said that in the future, it will continue to promote instant retail co-construction with Meituan, and explore the instant delivery service model of air conditioners, refrigerators and other major appliances. (Source: Dynamic Technology)

Intel plans targeted layoffs in November
On October 21, it was reported that Intel plans to make targeted layoffs in November this year. Intel CEO Pat Gelsinger addressed employees via video after the market closed on Thursday, promising to announce more details on Nov. 1, sources said.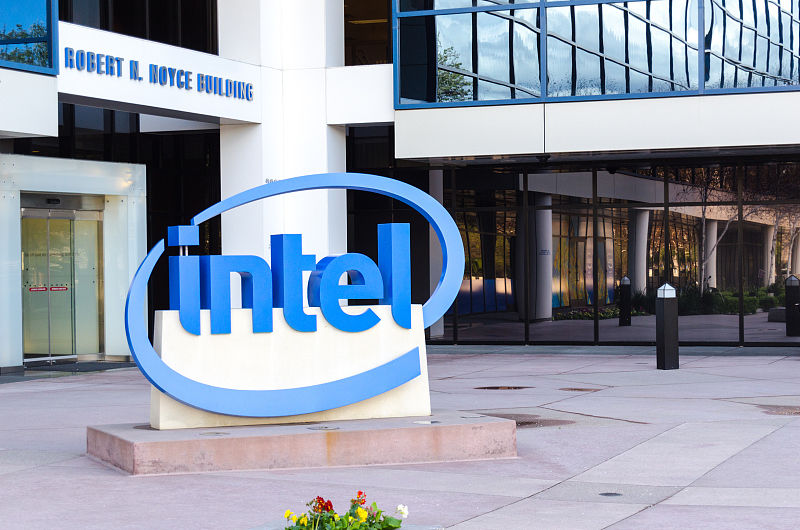 Last week, people familiar with the matter said Intel could lay off thousands of jobs to cut costs as demand for personal computers (PCs) fell. The layoffs could be announced as early as this month. Among them, departments such as sales and marketing may lay off about 20% of staff.
Intel's layoffs come at a time when plunging PC demand has led to a slump in revenue and Intel's attempts to get back on the cutting edge of chipmaking. This isn't Intel's first mass layoff. The company had two rounds of large-scale layoffs in 2015 and 2016, with a total of 13,000 layoffs. (Source: TechWeb)
U.S. fresh food e-commerce company Instacart cancels IPO plans due to market turmoil
On October 21, according to Reuters, two people familiar with the matter told Reuters that U.S. fresh food e-commerce company Instacart may delay its plan to go public in 2022 as market uncertainty worries investors about heightened volatility in capital markets.
Instacart hasn't completely ruled out an IPO, but its plans to go public in 2022 look highly unlikely, one source said. Instacart declined to comment on its IPO plans.
Instacart has been laying off workers, slowing hiring and limiting other expenses, and has laid off some of its more than 3,000 employees, The Information reported last month. (Source: IT House)

NIO announced that it will add a buyout model in four European countries
On the evening of October 21st, Weilai announced in its European App that it will add ET7, EL7 and ET5 buyout models in addition to the subscription model in Germany, the Netherlands, Denmark and Sweden on November 21st. Delivery starts at the beginning of the year.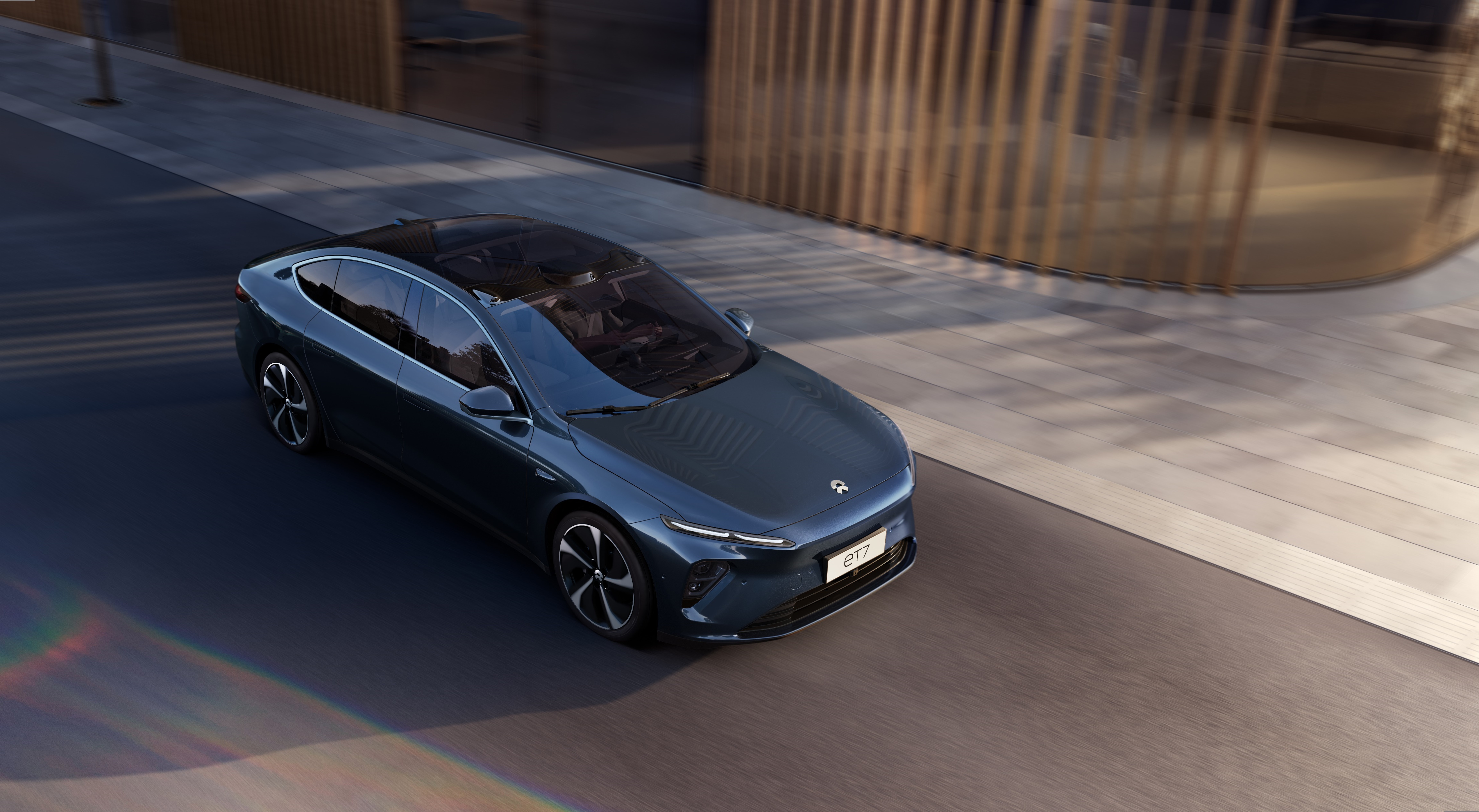 This means that users in the above four countries will be able to buy out or subscribe to own NIO models according to their own circumstances. Previously, Weilai announced during its European launch event that it would initially serve users in four European countries in a subscription model. The information on the Weilai European App shows that the delivery of subscribers has been started in the above-mentioned four countries. (Source: Sina Technology)
Yiwei Lithium Energy released 560Ah super-capacity energy storage battery
On October 21st, the Yiwei Lithium Energy Storage Battery Strategy Conference was held in Huizhou, Guangdong yesterday. At the meeting, Yiwei Energy Storage released a new generation of energy storage battery LF560K.
Yiwei Lithium Energy said that the LF560K battery launched this time adopts the ultra-large battery CTT (Cell to TWh) technology, that is, the battery cell technology for TWh-level energy storage scale, which can realize the cost reduction of both the cell and the system level. Global delivery will start in the second quarter of this year. At present, Yiwei Lithium Energy plans to achieve a power storage capacity of 100GWh by 2025. (Source: Pingwest)
Byte's PICO4 domestic e-commerce cumulative sales reached 46,000 units
On October 21st, according to the Financial Associated Press, according to Sandalwood China's e-commerce market monitoring data, as of October 14, ByteDance's PICO4 domestic e-commerce cumulative sales volume was 46,000 units, of which JD.com accounted for 65% and Tmall accounted for 46,000 units. 17% and Douyin 17%.
PICO 4 went on sale nationwide on September 28, priced at 2499 yuan for 8GB+128GB and 2799 yuan for 8GB+256GB. The appearance of PICO 4 adopts the contrasting color matching of black mirror surface and gray-white body; it is equipped with a 4K + level super-vision-sensitive screen, PPI (pixel density) reaches 1200, and the refresh rate reaches 90Hz. In terms of system, PICO 4 is equipped with the new PICO OS 5.0 operating system, and the UI style is more relaxed and natural. Through the new Avatar system, you can not only customize an exclusive avatar, but also invite friends to interact and entertain together. (Source: Pingwest)

Apple's chief product designer Evans Hankey is leaving
On the evening of October 21, Beijing time, according to Bloomberg reporter Mark Gurman, Apple's vice president of industrial design Evans Hankey plans to leave the company next year. Apple confirmed in a statement that Hankey will be leaving the company, but has yet to nominate a successor.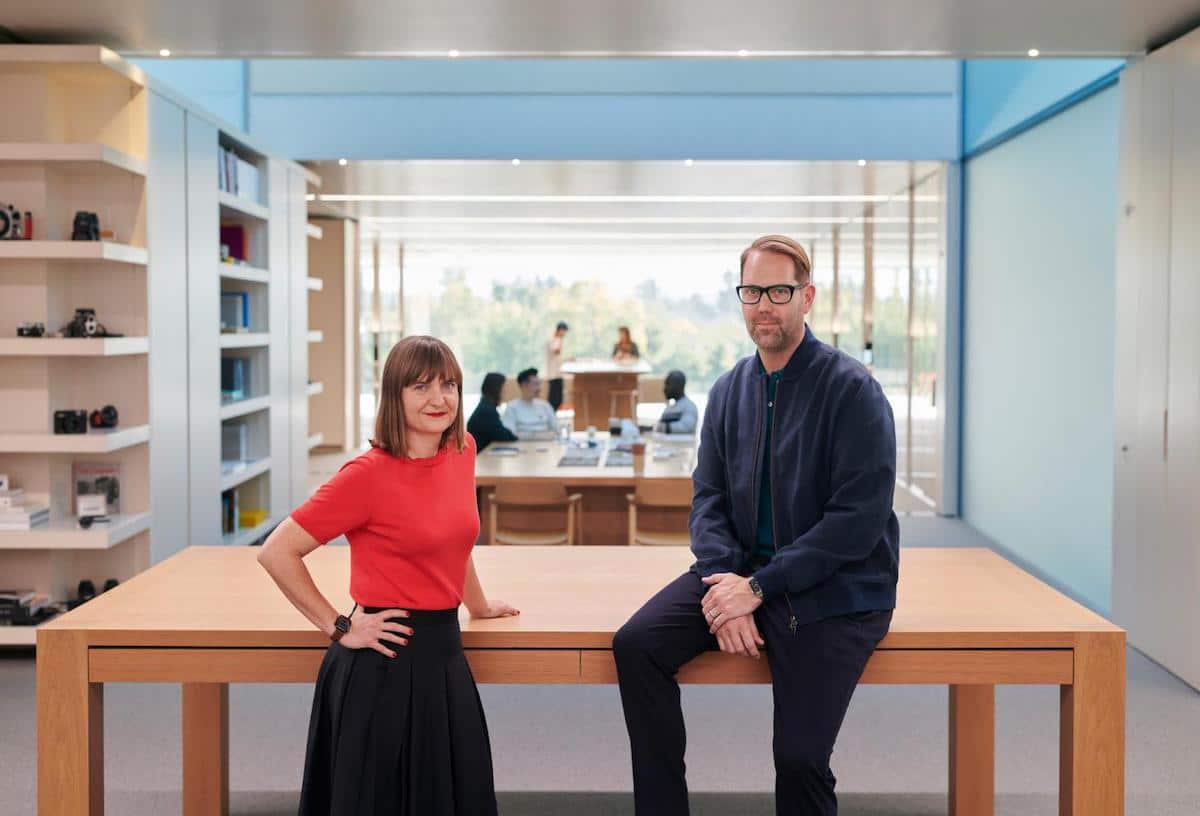 "Evans plans to stay on as we complete the transition, and we thank her for her leadership and contributions," Apple said in a statement shared with Bloomberg today.
After former chief design officer Jony Ive left in 2019, Hankey succeeded him as Apple's de facto head of design, reporting to Apple's head of operations, Jeff Williams. According to reports, she will remain at Apple for at least the next six months, while Apple's head of software design, Alan Dye, will continue to work at Apple and continue to report to Williams. (Source: cnBeta)