Luo Yonghao's AR start-up company Thin Red Line Technology announced that it has completed an angel round of financing of about 50 million U.S. dollars, and its post-investment valuation is about 200 million U.S. dollars

Image source: Sina Technology
On November 23, Thin Red Line Technology, an AR startup company, officially announced that it has completed an angel round of financing of approximately US$50 million, with a post-investment valuation of approximately US$200 million.
This round of financing was led by Meituan Dragon Ball, followed by investment institutions such as Blue Run Ventures, Lenovo Ventures, Matrix Partners, DJI, ATM Capital, and celebrities in the technology industry such as Li Wanqiang and Wu Yongming. And Venture Capital acted as financing advisor.
Founded in June 2022, Thin Red Line Technology is committed to building the next-generation personal computing device platform after the smartphone. On the evening of June 12 this year, Luo Yonghao officially announced that he would "leave" the management of Make Friends. At the same time, he quit social platforms such as Sina Weibo and devoted himself to starting a business again. (Source: Sina Technology)

South Korean President Yin Xiyue met with Musk online, who said Tesla would strengthen supply chain cooperation with Korean companies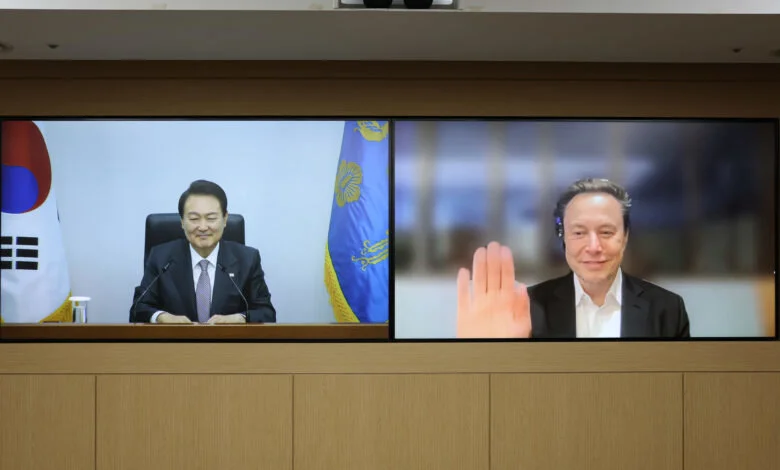 Image source: IT Home
On November 23, according to Yonhap News Agency, South Korean President Yoon Seok-yue met with Tesla CEO Elon Musk via video on the 23rd and called on Tesla to invest in South Korea.
Yin Xiyue listened to Tesla's plan to build a Gigafactory, a super electric vehicle production plant in Asia, and called on Tesla to invest in South Korea. Yin Xiyue also mentioned that South Korea successfully launched the self-developed launch vehicle "World" in June this year, and expressed the hope that Space Exploration Technology Co., Ltd. can cooperate with Korean aerospace companies.
Musk said that he regards South Korea as one of his preferred investment destinations, and that Tesla will strengthen supply chain cooperation with Korean companies. It is estimated that Tesla's purchase of Korean components may exceed US$10 billion next year. (Source: IT House)
Xiaomi released Q3 financial report: revenue fell 9.7% year-on-year, net profit fell 59%
Xiaomi Group announced on the Hong Kong Stock Exchange on November 23 that its revenue in the third quarter was 70.47 billion yuan, a year-on-year decrease of 9.7%, and its adjusted net profit was 2.12 billion yuan, a year-on-year decrease of 59.1%.
In this quarter, Xiaomi's mobile phone business revenue was 42.5 billion yuan, a year-on-year decrease of 11.1%, and Internet service business revenue decreased by 3.7% year-on-year to 7.1 billion yuan.
In addition, Xiaomi's overseas Internet service revenue reached 1.7 billion yuan this quarter, a record high in a single quarter, and MIUI monthly active users increased by 16.1% year-on-year to 560 million in September. In this quarter, Xiaomi's overseas market revenue was 35.6 billion, accounting for 50.5% of the total revenue.
The financial report shows that in the third quarter, Xiaomi's R&D expenditure was 4.1 billion, a year-on-year increase of 25.7%, which was mainly related to the increase in R&D expenditure related to innovative businesses such as smart electric vehicles. Among them, the cost of innovative business such as smart electric vehicles was 830 million yuan. (Source: 36kr)
Naspers, the major shareholder of Tencent South Africa: considering selling after receiving Meituan shares
On November 23, Naspers, the largest shareholder of Tencent and South African newspaper group Naspers, issued a statement stating that it is considering selling the shares of Meituan after receiving them, which were distributed by Tencent last week.
Naspers is a multinational listed media giant founded in 1915. In 2001, MIH, a subsidiary of Naspers holding company Prosus, bought a 46.5% stake in Tencent for US$32 million and became its major shareholder. As of November 23 local time, Prosus's net asset value statement showed that Prosus still held 2.614 billion shares of Tencent, accounting for about 27.3% of Tencent's total share capital.
Tencent announced last week that it will distribute 958 million Meituan Class B ordinary shares to group shareholders, and shareholders will receive 1 Meituan share for every 10 shares they hold. Tencent said that distribution is expected to be completed in March next year.
The news triggered a sharp drop in Meituan's stock price. As of November 23, Meituan fell 0.86% to HK$138.7. (Source: Wall Street News)

Accelerating electrification transition Mazda unveils $10.6 billion EV spending plan
On Nov. 22, Mazda unveiled a $10.6 billion spending plan aimed at electrifying vehicles and considering investing in battery production. According to the plan, by 2030, Mazda's automatic vehicles will account for 25% to 40% of global sales. This goal is a further improvement from the previous plan to reach 25%.
According to the Nikkei news report, Mazda will cooperate with Chinese battery company Envision Power to ensure the supply of batteries for electric vehicles.
For Mazda, it's time to change. But judging from the plan, Mazda's pace is still too slow. It is reported that Mazda will advance its electrification strategy in three stages, of which the pure electric car line will be launched in the second half of the second stage, from 2025 to 2027. (Source: Interface News)
Tesla has 40,000 super charging stations around the world, becoming the largest DC fast charging network
Image source: IT House
On November 23, Tesla announced that it currently has 40,000 super charging stations in operation around the world, making it the world's largest DC fast charging network.
In addition to deploying many new stations, Tesla also plans to make some important changes to the charging network. Tesla is gradually beginning to open up its network of supercharger stations to non-Tesla electric vehicles, which is also making it the largest supplier of electric vehicle charging. Tesla has now opened hundreds of charging stations across Europe and is preparing to do the same in North America.
Tesla also recently opened up the charging gun design, hoping it will become the new charging standard in North America. In addition, Tesla is also developing the fourth-generation super charging station. It is expected to have higher peak charging power and facilitate the use of non-Tesla electric vehicles. (Source: IT House)

DJI released the DJI O3 Air Unit image transmission solution: the longest transmission distance is 10 kilometers, and the price is 1499 yuan
Image source: Techweb
On November 23, DJI released the latest DJI O3 Air Unit digital image transmission solution, which integrates DJI O3+ image transmission and 1/1.7-inch image sensor camera module, with high image quality, characteristics such as distance.
It is understood that the DJI O3+ image transmission system has a delay of only 30 milliseconds and supports a maximum image transmission bit rate of 50Mbps. The picture resolution of the image transmission reaches 1080p, while maintaining a high frame rate transmission of 100fps, and supports H.265 video encoding, and the image transmission distance can be as far as 10 kilometers.
It is reported that the DJI O3 Air Unit includes a camera module, an image transmission module, an antenna and a three-in-one cable, and the price is 1499 yuan. DJI Goggles 2 is also available for separate purchase at the price of 4499 yuan. (Source: Techweb)

MIT researchers are designing robots that can build themselves
Image source: cnBeta
Researchers at MIT's Center for Bits and Atoms are designing robots that can efficiently self-assemble. The team acknowledges that the goal of autonomous self-built robots is still "years away", but so far the work has shown positive results.
At the center of the system are voxels (short for volume pixel, a term borrowed from computer graphics), which carry power and data that can be shared between shards. These pieces form the basis of the robot, which can grasp and connect other voxels before moving onto the grid for further assembly.
NASA and the U.S. Army Research Laboratory are already involved in funding the project. (Source: cnBeta)

Gates Foundation donates $700,000 to use AI to develop next-generation contraception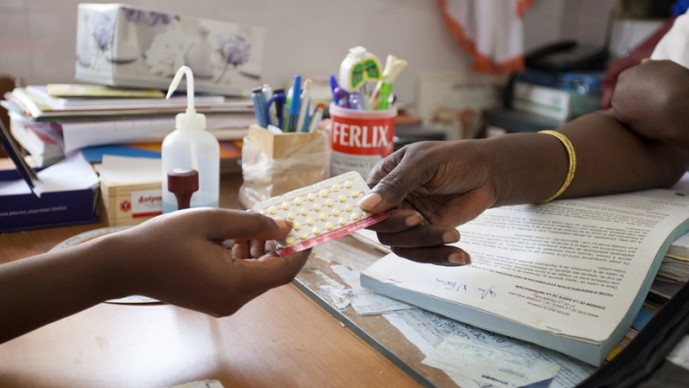 Image credit: Gates Foundation
On November 23, The Paper learned from Insilicon Intelligence that the company received $700,000 in research and development funding from the Bill & Melinda Gates Foundation to use its AI platform to design innovative non-hormone hormones for women in need. type of contraception.
Insilicon Intelligence is a clinical-stage drug discovery company driven by artificial intelligence. It is headquartered in Hong Kong, China, and has offices and R&D teams in Shanghai and other places around the world. Insilicon Intelligence will use the self-developed Chemistry42 platform to efficiently generate small molecules with ideal properties for identified targets, and identify seed compounds with medicinal effects. This work may continue for 3-4 rounds until the most promising molecule is identified as a drug candidate. (Source: The Paper)