According to the latest news, the new versions of HUAWEI P50, P50 Pro, and P50E have been re-launched on the Chinese e-commerce platform and official website. The color matching is still those color matching.The difference is that the Leica logo has been removed.It is reported that the cooperation between HUAWEI and Leica has beenMarch 31, 2022The end, which means, the HUAWEI P50 series is the last HUAWEI Leica phone.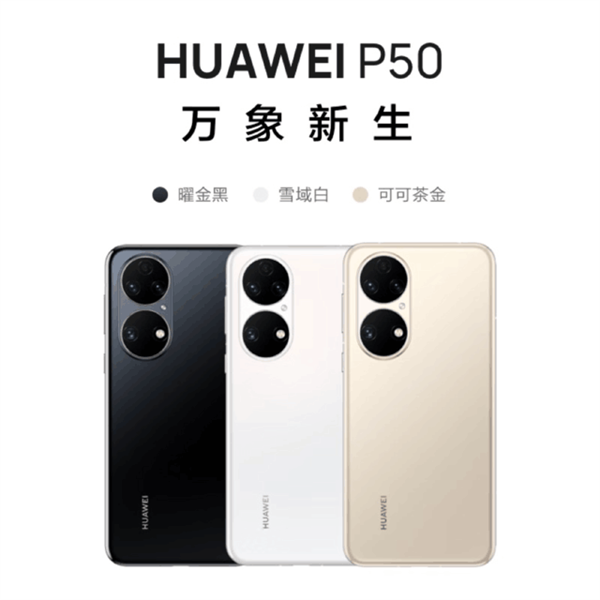 Now with the new appearance on the shelves, the HUAWEI P50 with the Leica logo is officially a thing of the past, and the old version of the HUAWEI P50 is out of print. When the version of the HUAWEI P50 series was launched, it also ushered in a round of price cuts. The price of HUAWEI P50 is reduced by 580 yuan, starting from 3,908 yuan for a limited time; the price of HUAWEI P50E is reduced by 480 yuan, and it starts from 3,608 yuan for a limited time. The price of HUAWEI P50 Pro is reduced by 130 yuan, and the sale starts at 5,358 yuan for a limited time.
Although the cooperation with Leica has ended, in July this year, on the eve of the release of the nova10 series, HUAWEI launched its own imaging brand, XMAGE. The HUAWEI Mate50 series is the first HUAWEI mobile phone equipped with Chaoguang XMAGE images.
By building the four major technical bases of "light, machine, electricity, and computing", HUAWEI has formed its own mobile imaging technology, and launched the brand HUAWEI XMAGE, which leads the future of mobile imaging, forming its own style of video.
For more mobile information, please continue to hold the Urban Tech Story version!
【source】