Netflix today announced its third-quarter fiscal 2022 financial report, and also officially announced that it is preparing to enter the video game field. It has hired Mike Verdu, a senior executive who has worked at Facebook and Electronic Arts, to lead related business expansion plans.
Mike Verdu, Netflix's vice president of gaming, revealed on TechCrunch Disrupt that the streaming giant is "seriously exploring cloud gaming services."
Netflix previously said it has launched a Games tab in its stock app, which contains about 25 mobile games. But this is obviously only the first step. Netflix said they are developing a cloud gaming service.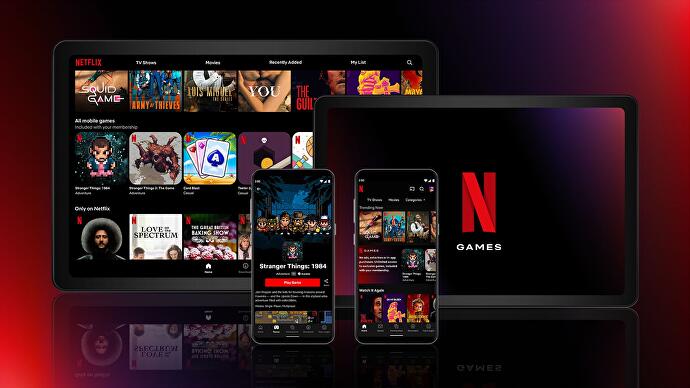 Verdu said Netflix is ​​not developing a subscription service as a console replacement like Luna and GeForce Now. He stressed that it would be a "value-added" service and would emerge with a "completely different business model" than Stadia, which recently failed.
Verdu believes that Stadia's failure to attract customers lies not in the technology it uses, but rather in the business model Google uses. But Netflix hopes to bring "a very natural way to play games no matter where you are".
Verdu didn't say when Netflix would launch its cloud gaming service, but he revealed that the company is currently developing 55 new games and will open a game studio in Southern California. These games are said to be based on original works such as "Stranger Things", as well as licensed works from IP such as "SpongeBob SquarePants".
As for the new game studio, Verdu said former Overwatch executive producer Chacko Sonny will be at the helm and lead the studio. Verdu said Sonny's addition to Netflix shows the streaming giant has a "long-term vision" and "the right reasons" in the gaming industry.