Kai-fu Lee announced the establishment of a new company: not only the Chinese version of ChatGPT, but also the global recruitment of talents
Kai-fu Lee suddenly announced the establishment of a new company, targeting the field of large models. The new company, Project AI 2.0, officially started team building.
It is reported that Project AI 2.0 is not only a Chinese version of ChatGPT. AI 2.0 is not just a high-energy chat tool, nor is it just AIGC generation for graphic creation. Co-pilot and the applications seen today are just the beginning of AI 2.0 capabilities. (Source: Sina Technology)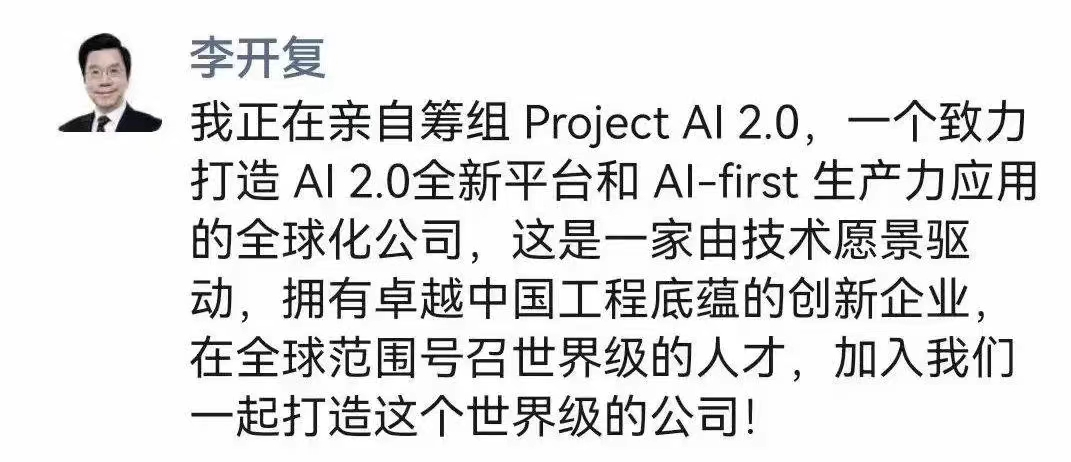 Audi: A6 and A8 have become history, and future pure electric vehicles will be named with even numbers
According to news on March 19, in response to the previous rumors that Audi is planning to reform the model naming rules, Audi brand CEO Markus Duesmann (Markus Duesmann) confirmed the news in an interview with German media. He said that in the future Audi will Odd numbers are used for fuel version and plug-in hybrid models, and even numbers are used for pure electric models.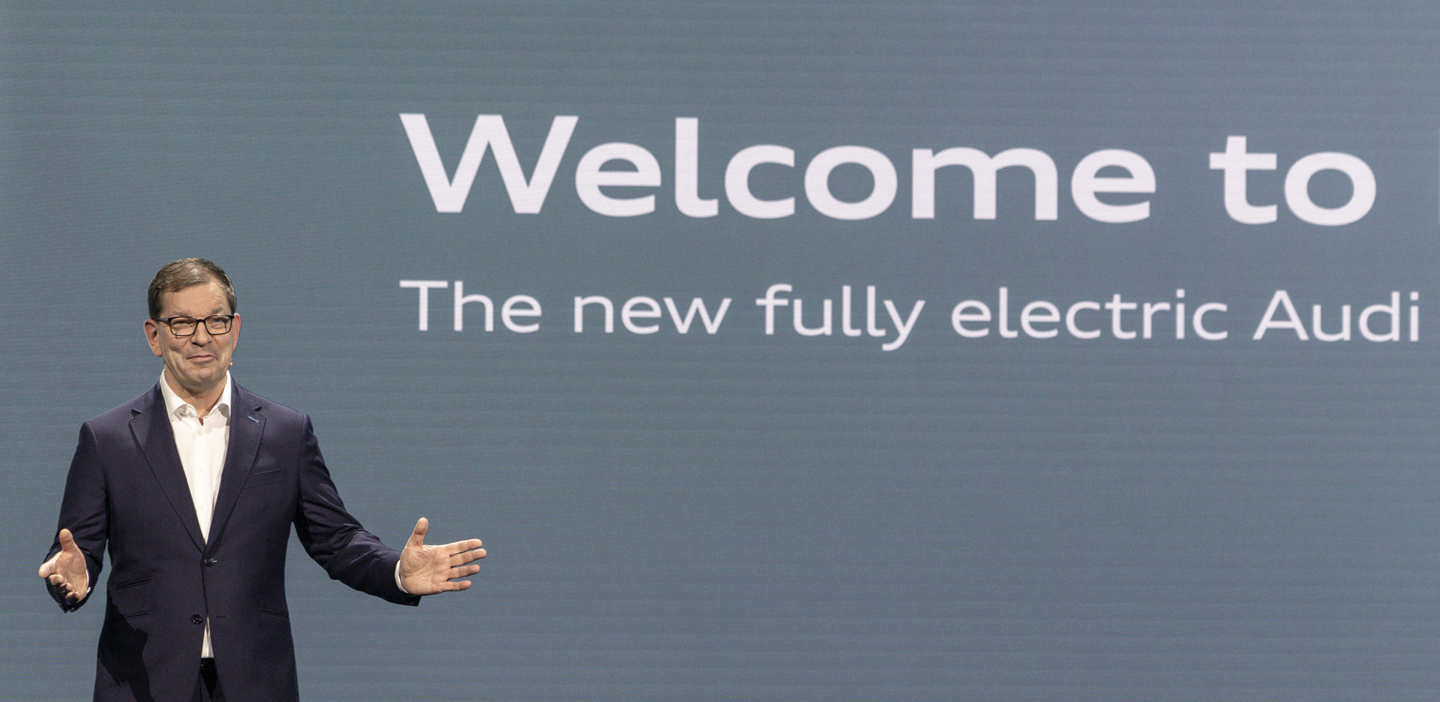 Duthman said the shift began last year with a mid-cycle refresh of the E-Tron and its rebranding as the Q8 E-Tron. That means the current petrol version of the Q8 SUV could be renamed the Q9 after a mid-cycle refresh later this year.
Eventually, with Audi expected to sell only pure electric vehicles around 2033, its EVs will also use odd numbers in their names. Audi has confirmed that its last car with an internal combustion engine will be launched in 2026. (Source: IT House)
Mercedes-Benz will invest billions of dollars to build an electric car factory in a comprehensive transition to electrification
IT House News on March 19, according to Automobilwoche, Mercedes will invest billions of dollars to modernize its factories in China, Germany and Hungary in the next few years in preparation for the transition to electric vehicles. .
The European Union has set a target to halve the CO2 emissions of each passenger car during its lifecycle by the end of the century compared to 2020 levels and is seeking a final agreement on ending sales of fossil fuel vehicles by 2035. A deadline is agreed.
Mercedes says it will be ready to go electrified by the end of the decade when market conditions permit.
"We are investing hundreds of millions of dollars per plant in preparation for the preparations, which will be in Beijing, Rastatt in Germany and Kecskemet in Hungary," said Mercedes production manager Joerg Burzer. Home)
German Zeiss acquires all shares of tooz and establishes AR/VR R&D center
The German Zeiss Group recently announced the acquisition of all shares in the AR glasses company tooz. After the acquisition, tooz will join Zeiss and become the company's AR/VR development center, independently promoting the development and integration of AR and optical products. It is reported that tooz itself is a joint venture between Zeiss and Deutsche Telekom. Originally, Zeiss and Deutsche Telekom each held 50% of the shares. Now Zeiss has acquired the shares of Deutsche Telekom, so it becomes the sole owner of tooz (100% shares).
Zeiss said that the reason for acquiring tooz was because it saw the huge growth potential of the AR/VR glasses market. tooz has capabilities and technologies in AR optical design, engineering and manufacturing, which complement Zeiss' existing capabilities.
After the completion of the acquisition of tooz, it also indicates that Zeiss will officially launch its efforts in the field of AR/VR optics. Tooz is no longer a joint venture subsidiary, but a department of Zeiss. Zeiss also plans to promote tooz's solutions to the global market. (Source: TechWeb)

U.S. Copyright Office: Works automatically generated by AI such as ChatGPT are not protected by copyright law
On March 19th, the Federal Notice issued by the U.S. government on March 16th showed that Section 202 of the U.S. regulations issued by the U.S. Copyright Office (USCO), works automatically generated by AI, are not protected by copyright law.
In the three-page explanatory document, USCO said that the photo works created by the author through Photshop are protected because of the human participation in the entire process of creation, from the initial idea to the final work.
However, works automatically generated through platforms such as Midjourney, Stability AI, and ChatGPT are completely automatically completed by robots throughout the creation process, and the training data is based on works created by humans, so they are not protected by copyright law.
In addition, USCO stipulates that in the visual and text works of the application, the author needs to clearly indicate which parts are completed by AI robots and which parts are completed by humans. If the part completed by the robot exceeds the maximum limit, it should not be included in the work for copyright law application. (Source: Whip Cowman)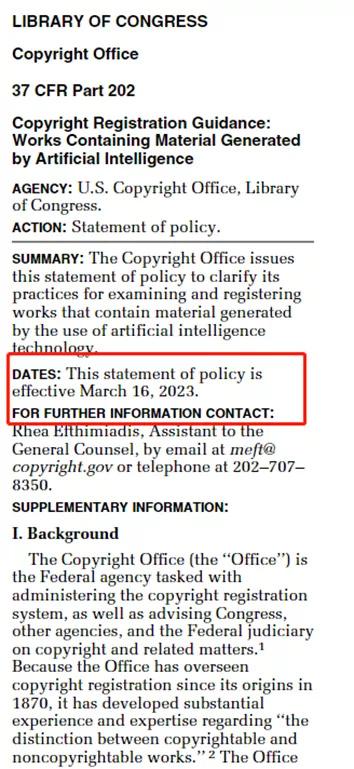 Meta Quest VR headset now supports Unreal Engine 5
IT House March 19 news, Meta Quest officially announced that Meta engineers have recently completed the necessary work for the transition to Unreal Engine 5 and have provided official support for Unreal Engine 5.1.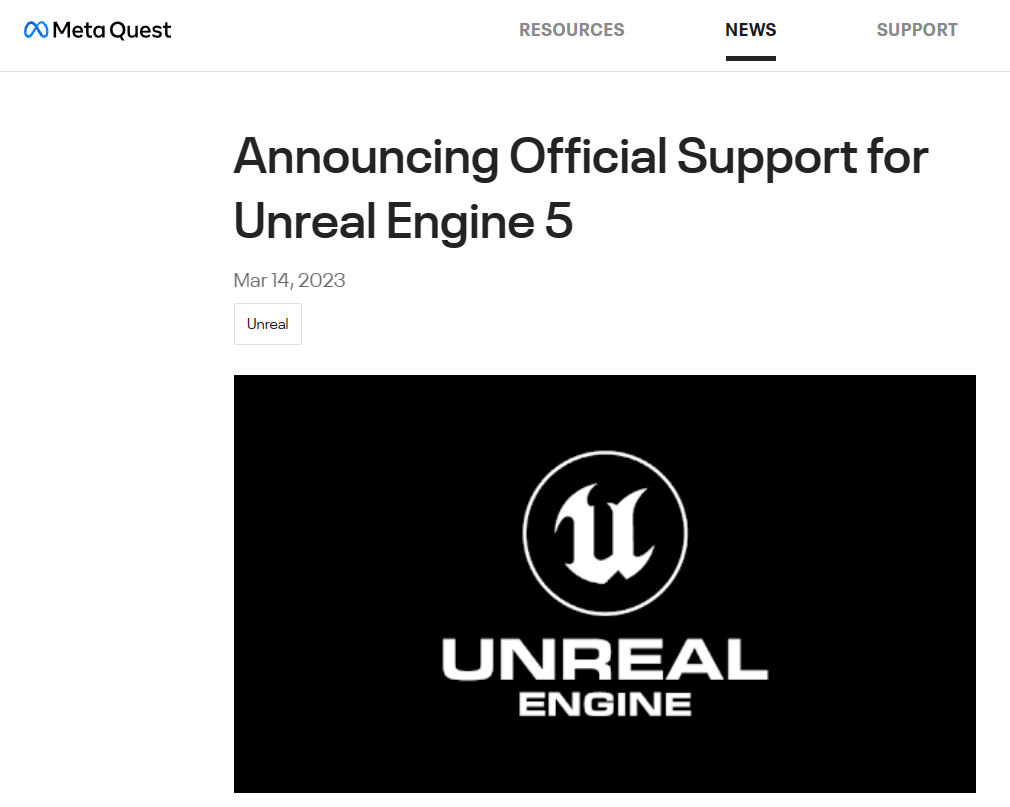 Meta Quest says that v49 will be the last update to include new features for Unreal Engine 4, and v55 will contain the last patch for Unreal Engine 4 (currently scheduled for June 2023).
Meta Quest recommends that developers do not upgrade the Unreal Engine version for the time being, and can still use Unreal Engine 4 to distribute applications to the Meta Quest Store or App Lab. If application development is upgraded to Unreal Engine 5, architectural changes may cause minor application performance issues. Meta Quest will have critical bug fixes until the end of 2023. (Source: IT House)

BYD smart watch exposed: supports functions such as car keys, is expected to be launched in April
On March 19th, according to the official news of BYD Auto Genuine Products, BYD smart watch car key is expected to be launched in April. The list of the first batch of BYD smart watch key experience camps has been announced at the beginning of the month. This time, a total of 20 small partners have obtained the qualifications for the experience camp, so some information about this product has already flowed out on the Internet.
It is reported that BYD's smart watch is positioned as "BYD's exclusive customized high-tech smart watch with the function of the original car key". It has functions such as smart ignition, comfortable entry, smart locking, lifting windows, and opening the tailgate, which can perfectly replace the original car key. .
In addition, it is also a full-featured smart watch/bracelet with a variety of dial UIs, supporting functions such as sports step counting, heart rate monitoring, sleep monitoring, and caller information reminders. (Source: IT House)
The pinnacle of the P series!Huawei P60 series appearance official announcement: debut on March 23
On March 13, Huawei officially announced that the spring flagship new product launch conference will be held at 14:30 on March 23. The highly anticipated Huawei P60 series, Huawei Mate X3 folding screen and other new products will be officially launched at that time.
On the evening of March 18, the official Weibo of Huawei Terminal released a warm-up poster for the P60 series. In the poster, a white color scheme of the Huawei P60 series was exposed. The distinctive body design style is very eye-catching, which may indicate that the Huawei P60 series will use new materials The fuselage is built with advanced craftsmanship, bringing a more recognizable sense of luxury and fashion, and once again demonstrates the cutting-edge aesthetic design and color innovation capabilities of the Huawei P series. The Huawei P60 series is expected to refresh the aesthetics of mobile phones to a new level. (Source: Android China)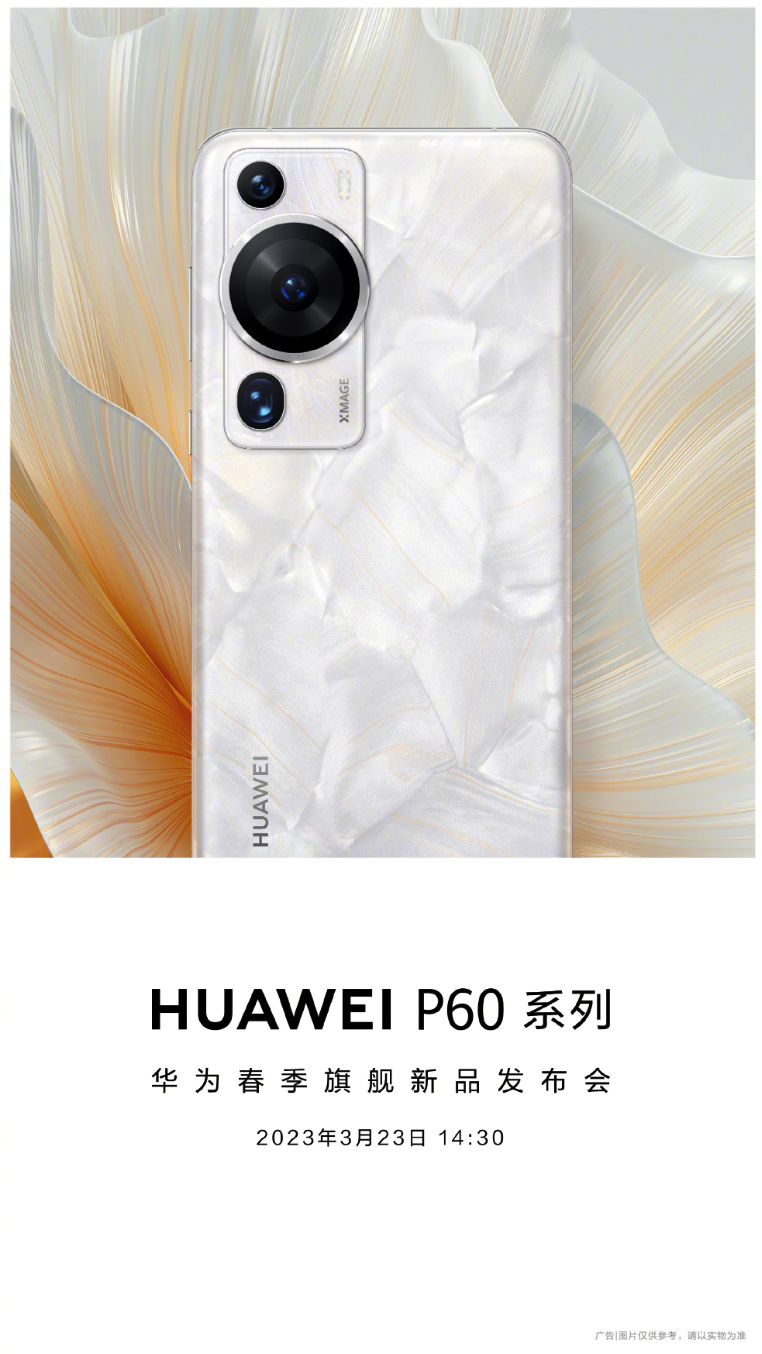 my country's first unmanned maintenance robot on the roof of the train comes out: it can automatically identify problems and deal with them flexibly
According to news from IT House on March 19, according to Tangshan's release, my country's first unmanned roof maintenance robot has recently come out in Tangshan, which is a new breakthrough in the field of rail transit locomotive vehicle maintenance and testing.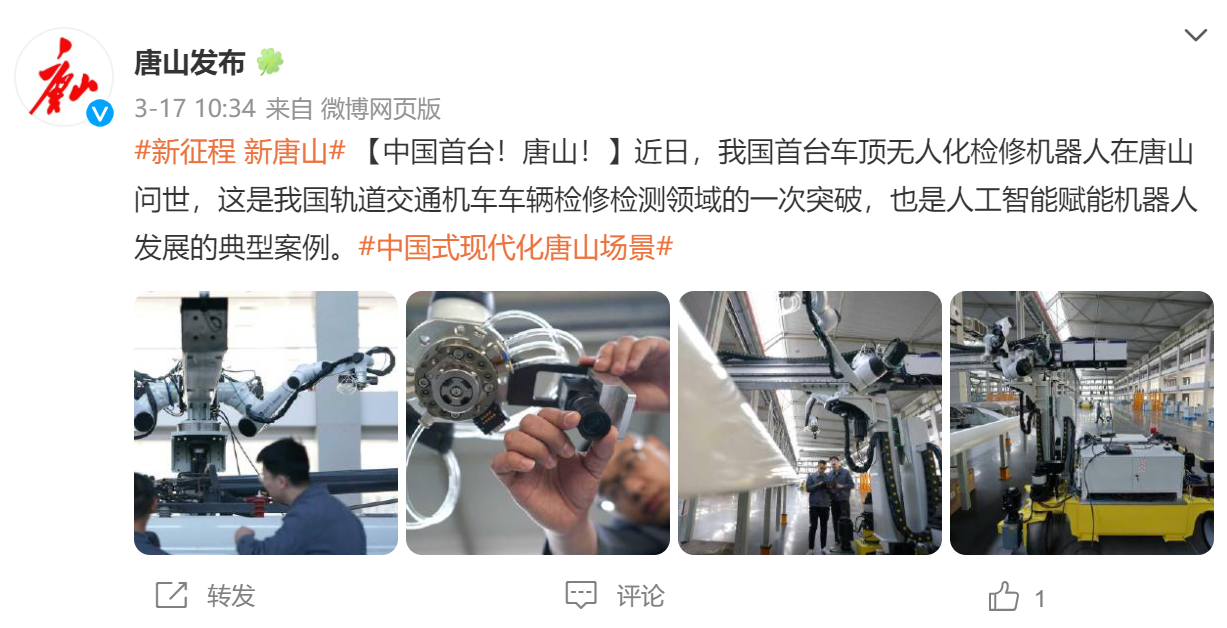 According to IT Home, unlike traditional robots that execute instructions according to preset programs, the unmanned maintenance robot on the roof uses artificial intelligence technology and is more "smart". It is not programmed to perform tasks, but After "learning", you can automatically sense the environment, identify problems, and handle faults flexibly.
At present, the research and development team has collected various data on the maintenance of train roofs in various places over the years, and has conducted intensive "training" on the unmanned roof maintenance robots. In the future, this robot will be mass-produced. (Source: IT House)