Xu Lei, CEO of Jingdong Group, retires and will serve as the first chairman of the Advisory Committee
On May 11, JD.com announced that Xu Lei would retire as the CEO and executive director of the company due to personal reasons. CFO Xu Ran will succeed him as the new CEO of JD.com. This means that the 12-year JD.com career of JD.com's "second in command" will officially come to an end. Su Shan, the current chief financial officer of JD Logistics, will serve as the chief financial officer of the company.
According to the announcement, Xu Lei will start the handover process immediately to ensure that there is sufficient time to hand over the CEO position to Xu Ran smoothly before retiring in June. After Xu Lei retires, he will serve as the first chairman of the JD Group Advisory Committee and continue to contribute to the company's high-quality development. (Source: 36 Krypton)

Apple video exec to leave
Well-known Apple whistleblower Mark Gurman wrote that according to people familiar with the matter, Pete Distad, the executive in charge of TV+ and sports business, plans to leave this month as Apple reorganizes the services department that has driven the company's growth in recent years.
Distad was recruited by Apple from the streaming media platform Hulu in 2013 and is also the third executive to leave Apple in 2023. In January, Peter Stern, Apple's vice president of services, announced his departure. He was Distad's boss; In March, Michael Abbott, Apple's vice president of cloud engineering, announced plans to leave to join General Motors in developing in-vehicle software. (Source: Financial Associated Press)
Softbank announced to join the AI ​​competition: to create a "Japanese version of ChatGPT"
News on May 11, according to Bloomberg News, SoftBank Corporation, a telecommunications subsidiary of SoftBank Group, announced that it has joined the AI ​​​​race to develop ChatGPT-like tools. The news promoted a group of AI-related Japanese companies.
SoftBank Corp. Chief Executive Junichi Miyagawa said in an earnings call on Wednesday that the unit formed a new entity in March, selecting about 1,000 people to develop a Japanese version of OpenAI Inc.'s artificial intelligence chat technology, without elaborating. The goals or current progress of the project.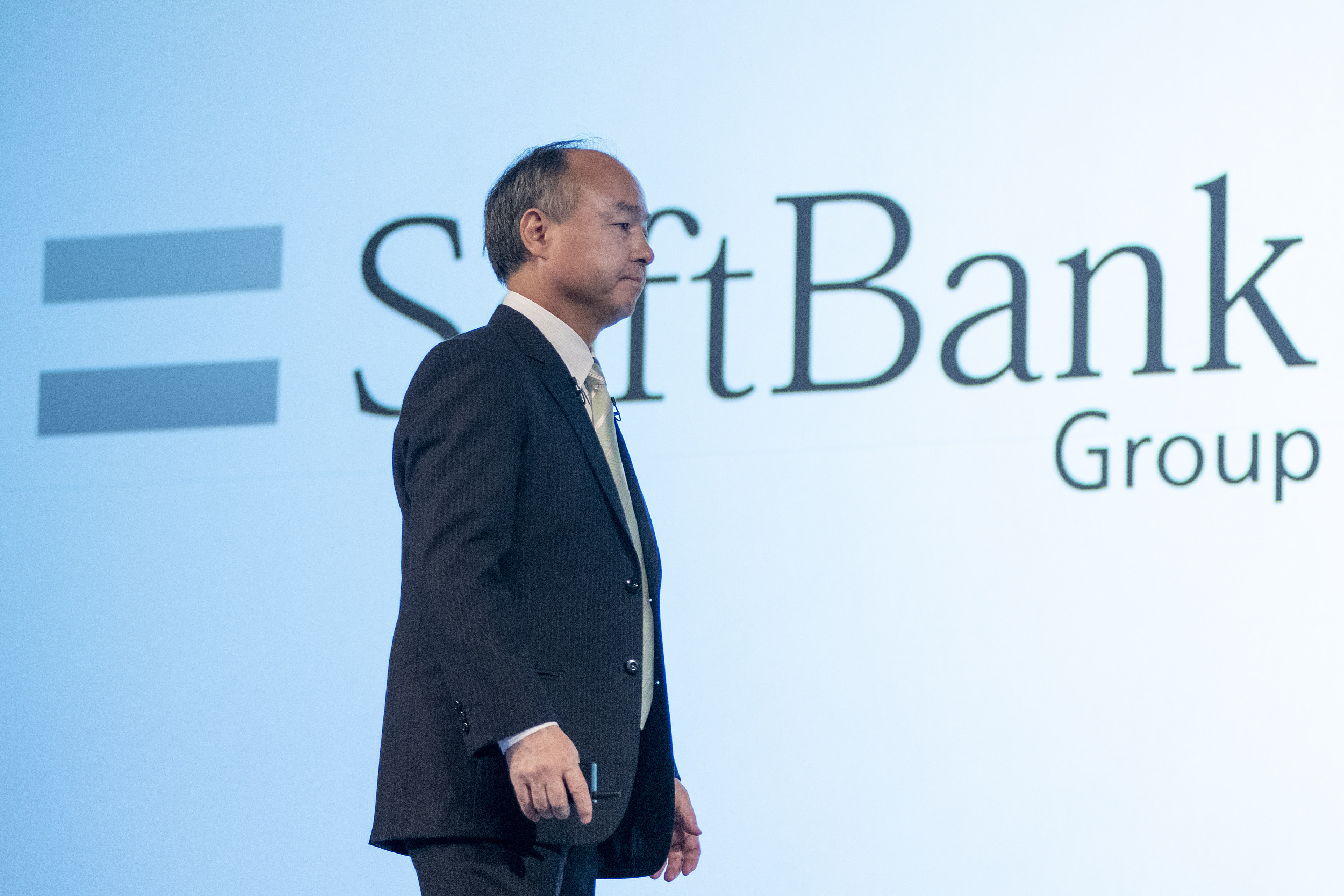 SoftBank Group founder and billionaire Masayoshi Son, who for years has touted artificial intelligence as a revolutionary force to change the way we use technology, recently convened a group of engineers to discuss the possibility of ChatGPT. (Source: IT House)
Foxconn's net profit plunged 56% in the first quarter, the biggest drop in three years
On the evening of May 11, Foxconn released its financial report for the first quarter of 2023, and its net profit plummeted by 56%, the largest quarterly decline in three years.
In the first quarter, Foxconn's net profit was NT$12.8 billion (approximately US$417.17 million), far lower than NT$29.45 billion in the same period last year, and also lower than analysts' average forecast of NT$29.18 billion.
Foxconn said the global economic downturn has led to a decline in demand for smart consumer electronics. Of course, the plunge in profits was largely due to a huge write-down on its Sharp holdings. Foxconn holds a 34% stake in Sharp, which resulted in a write-down of NT$17.3 billion in the first quarter. (Source: Sina Technology)

WeChat official public account can carry goods video account shop
On May 11, according to the WeChat official account "WeChat Pai", the official account can bring goods to the "Video Account Store", and the product cards of the Video Account Store can be inserted into the WeChat Official Account. According to WeChat, now, as long as you bind a video account with the official account, and the video account has opened the product window permission and completed the product selection, you can add product cards to the official account articles.
On the content editing page of the official account, the user can click on the "Window Product" in the upper function bar, select the product to be inserted, and then insert it into the article. Click the card and click "Replace Product" in the upper right corner, select a new product and click "Replace". (Source: IT House)
HKUST Xunfei refute rumors large model casing ChatGPT
HKUST Xunfei received an institutional survey on May 11 and said that the Xunfei Xunhuo large model has been scientifically and systematically evaluated, and it is at the leading level among the existing domestic measurable systems.
Xunfei Xinghuo Cognitive Large Model is independently developed by the company, using massive data training, but because ChatGPT is relatively popular, there are many words such as OpenAI and ChatGPT in the training data, so the above information will appear incorrectly in some questions and answers. There are rumors on the Internet that the Xunfei Xinghuo model "chatGPT of OpenAI" is neither true nor logical: if it is a casing of ChatGPT, it is impossible for Xunfei Xinghuo's large model to respond faster than ChatGPT; There will be no situation where the Xunfei Xinghuo large model is better than ChatGPT in terms of text generation, knowledge question answering, and mathematical ability.
The company's research team is actively addressing this issue, and the June 9 release is expected to substantially improve this type of issue. (Source: Financial Associated Press)
"Avengers" director: AI will not disappear, everyone should be afraid of AI
News on May 11, "Avengers" director Joe Russo said a few days ago that AI will not disappear, and everyone should be afraid of AI. Russo pointed out that AI should be a tool that serves humans, rather than humans serving AI. He predicts that in about two years, there will be movies made entirely by AI. Russo said that Generation Z will be the key to leading the era of AI, and anyone can tell a story or create a large-scale game with the assistance of AI tools. AI can customize the experience elements of video games, and make its own image and sound a part of the movie. This will be the future development direction. (Source: Science and Technology Innovation Board Daily)

Protect user location privacy, Android 14 prevents apps from messing around
According to news on May 11, the Android 14 system will add a new feature that allows users to see whether the app will share location data with third parties when granting location permissions to the app.
Many apps need access to location data, some for their own functionality and others to share the data with third parties. In the Android 14 system, Google hopes to push Android developers to be more transparent about how location data is used.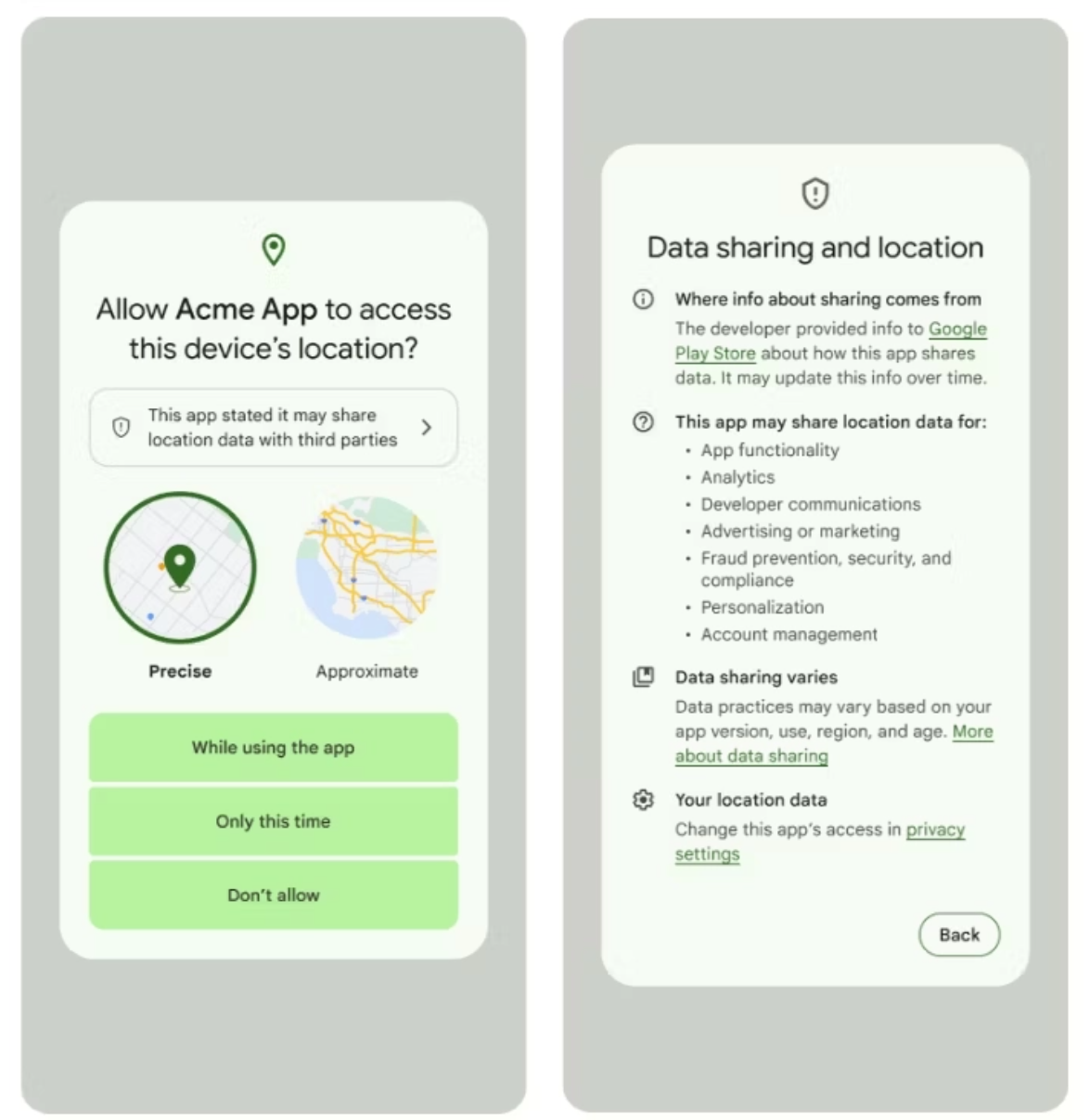 According to the Android 14 Beta 2 blog post, when the location permission prompt appears, users will see a warning if the app states on its Play Store page that data may be shared with third parties. Additionally, Android 14 will also notify users if developers change how they collect location data. This reminder will appear as a notification once a month. (Source: IT House)
ROG handheld officially released: AMD Z1 Extreme processor + 7-inch 1080p 120Hz screen
On May 11th, the ROG handheld was officially released. It is equipped with an AMD Z1 Extreme processor + 7-inch 1080p 120Hz screen, and supports 1080P resolution to play 3A masterpieces and independent games smoothly.
The ROG handheld will be released simultaneously globally on June 13, 2023. The overseas price of the Z1 Extreme version starts at US$699 (about 4,844 yuan), and the Z1 version starts at US$599 (about 4,151 yuan). The price of the Bank of China will be announced soon. Announced at the press conference of the Bank of China.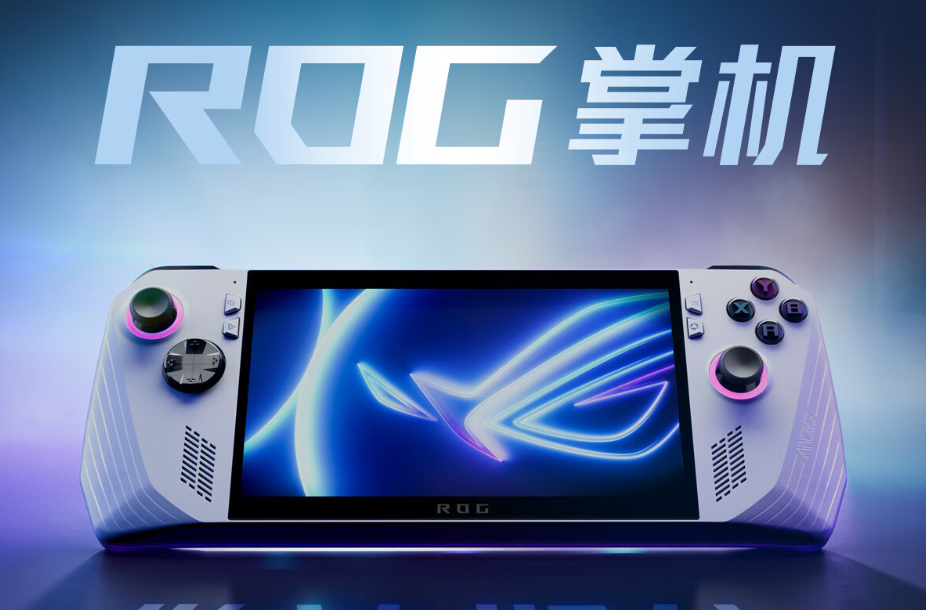 The weight of the ROG Handheld is controlled at about 608g, which minimizes the weight of the body while ensuring performance. The ROG handheld is equipped with AMD's new Ryzen Z1 Extreme processor, which is specially customized for gaming handhelds. It adopts Zen 4 advanced architecture and RDNA 3 integrated display. It has 8 large cores, 16 threads, and a graphics processing performance of up to 8.6 TFLOPS, comparable to home use. Game host. Support super-resolution technologies such as AMD FSR and RSR, improve the picture display effect and frame rate, and effectively reduce the stuttering.
The ROG handheld is equipped with a 1080P full HD, 120Hz high refresh rate gaming screen as standard, with a response speed as fast as 7ms. It supports FreeSync Premium anti-tearing technology, bid farewell to the trouble of screen tearing, and brings the best visual clarity and fluency. The screen also has a high brightness of 500nits and supports ten-point touch. (Source: IT House)

New hope for tackling plastic pollution: Scientists discover miraculous microbes that can decompose plastic at low temperatures
Recently, scientists have discovered a microorganism that can decompose and digest plastic at low temperature, which may be a scientific leap in the field of microbial recycling.
Scientists at the Swiss Federal Research Institute WSL have discovered a microbe that can digest plastic at 15 degrees Celsius, reports The Guardian. Their findings were recently published in the journal Frontiers in Microbiology.
Dr. Joel Ruti of WSL and colleagues collected 19 bacterial strains and 15 fungal species from soils in Greenland, Svalbard and Switzerland.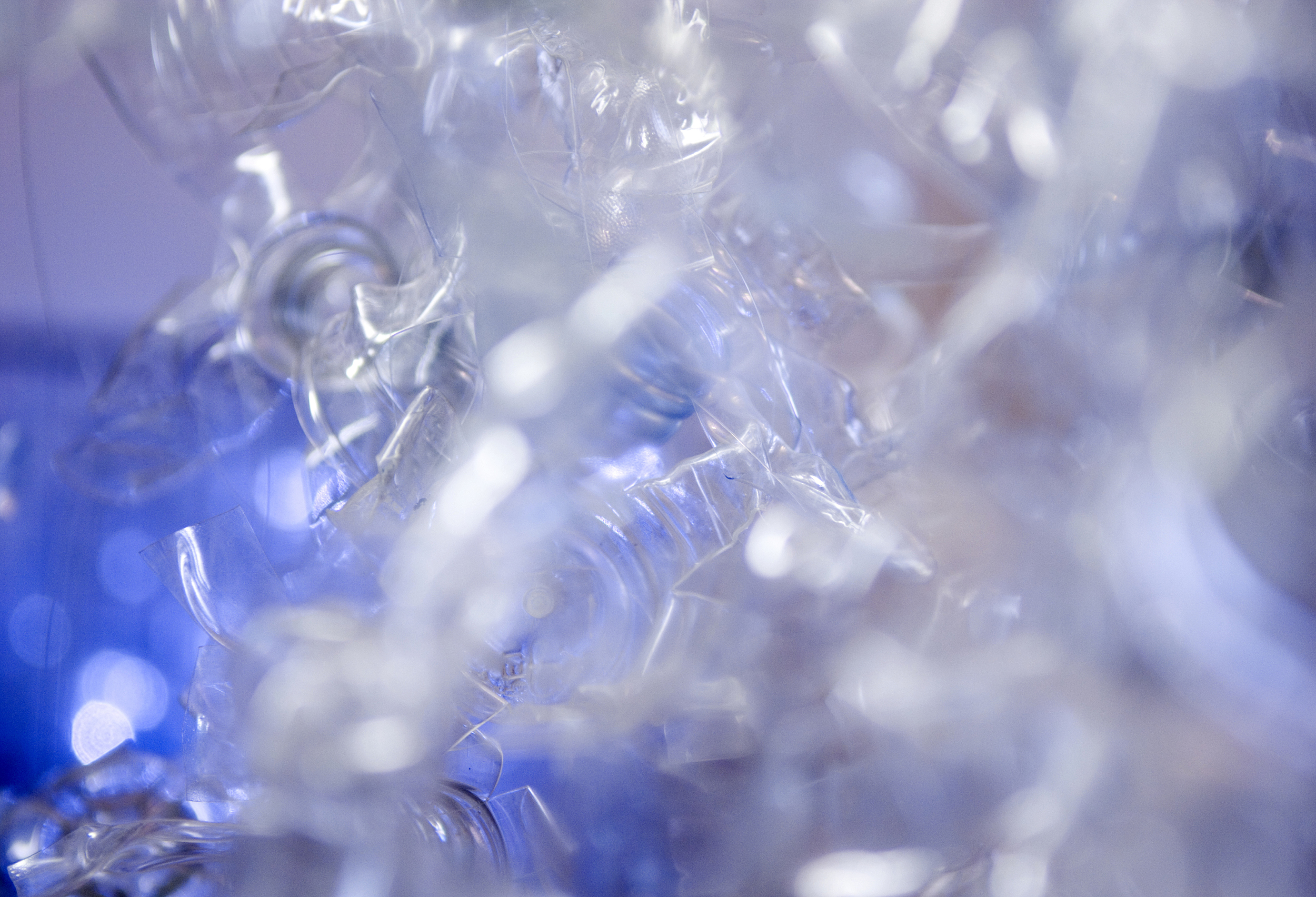 It was found that none of the microorganisms were able to digest PE during the 126-day culture period. However, 19 microorganisms (56%), including 11 fungi and 8 bacteria, were able to digest PUR at 15°C, while 14 fungi and 3 bacteria were able to digest the PBAT and PLA mixture, which were able to digest PUR at 15°C. Breaks down biodegradable plastics, helping to reduce the cost and environmental burden of the plastic enzymatic recycling process. (Source: cnBeta)