You wage earners are no strangers to Microsoft Excel, but have you ever wondered where the end of Excel is? Recently, a Japanese female anchor finally rolled to the end of Excel after spending 9 hours at work because of boredom.
Female anchor Yamazaki Yuki (Yamazaki Yuki) participated in the "Idle King" competition held by Fuji TV's variety show "ぽかぽか". She said she was once so idle that she spent 9 hours looking for the bottom of Excel.
"It's a little busy right now, so I'm trying to find the bottom of Excel."
The female anchor stopped after pressing for 5 hours. I stopped not because I finally thought about going to work, but because I was hungry! The female anchor went to eat by herself and entrusted the important task of finding the bottom of Excel to the younger generation.
After 9 hours of unremitting efforts, the female anchor and the younger generation finally found the end of Excel for us! The answer is 1,048,576!
The female anchor is very proud of finding the end of Excel, but in fact, as long as you press Ctrl + ↓ at the same time, you can "instantly transfer" to the last grid of Excel!
The hostess was stunned when she learned about it.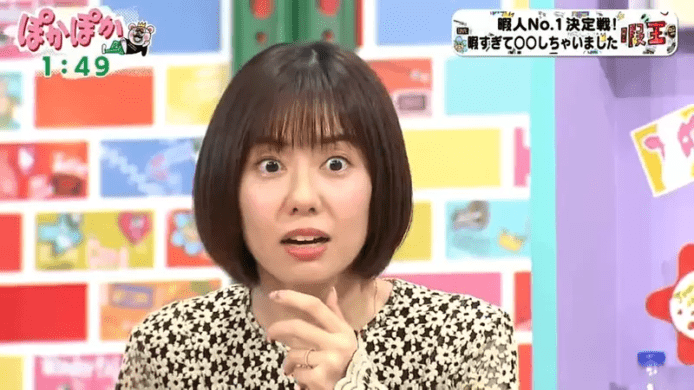 一撃でExcelのbottom rowけたwwww
下カーソル报し続けて9时间指かったのに😁#ぽかぽか #白王 pic.twitter.com/IFXIqBcTm0

— カネナシオペラクン (@KanenashiOpera_) January 10, 2023
Fuji Telebiyama 﨑 Yutaka Ana
Excelの虺虺见おつかれさまでした
実はおととい会社でも
これ1ページ9000 lines are necessary だけど
いけるんかな?って问题になって
Solve してんッキリしました!!
ありがとうございます🙇‍♂#山﨑夕贵 pic.twitter.com/fkct8ijtrF

— タムトモ😇 (@Tamutomo0818T) January 10, 2023
source:twitter
latest videos