The Hong Kong Stock Exchange may relax the listing threshold to allow unprofitable technology companies to list in Hong Kong
The Hong Kong Stock Exchange issued a document proposing to expand and improve Hong Kong's existing listing system to allow specialized technology companies to list in Hong Kong.
Specialty companies will be divided into commercialized companies and non-commercialized companies. The new rules will apply to companies in five specialized technology industries: next-generation information technology; advanced hardware; advanced materials; new energy and energy conservation and environmental protection; and new food and agricultural technologies.
It is worth mentioning that in advanced materials, including synthetic biomaterials, smart glass, nanomaterials. (Source: Network Synthesis)

Musk plans to cut 75% of Twitter staff in coming months
Twitter expects massive layoffs in the coming months. Musk told potential investors in the Twitter deal that he plans to cut nearly 75% of Twitter's 7,500 employees, people familiar with the matter said.
According to reports, Musk's remarks to potential investors said he intends to reduce the number of Twitter employees from the current 7,500 to just over 2,000. Bloomberg in April, citing people familiar with the matter, said Musk told bankers he had the idea of ​​cutting costs and laying off workers when he first negotiated. Musk's $44 billion acquisition of Twitter is expected to close by Oct. 28.
According to media reports, Twitter management plans to cut its payroll expenses by $800 million by the end of 2023, which means a 25% reduction in the number of employees. (Source: Network Synthesis)
Lei Jun: The only way for Xiaomi electric cars to succeed is to be one of the top five
Recently, Lei Jun, the founder of Xiaomi, shared his views on the electric vehicle industry in a post on his social platform. Lei Jun said that he believes that electric vehicles are consumer electronic products with intelligence, software and user experience as the core. The nature of the automotive industry will evolve from machinery to consumer electronics, with market share highly concentrated in the hands of top players.
Lei Jun also said he believes that when the electric vehicle industry matures, the world's top five brands will account for more than 80 percent of the market. "In other words, the only way for us to succeed is to be one of the top five and ship more than 10 million units a year. The competition will be brutal," he said. (Source: Network Synthesis)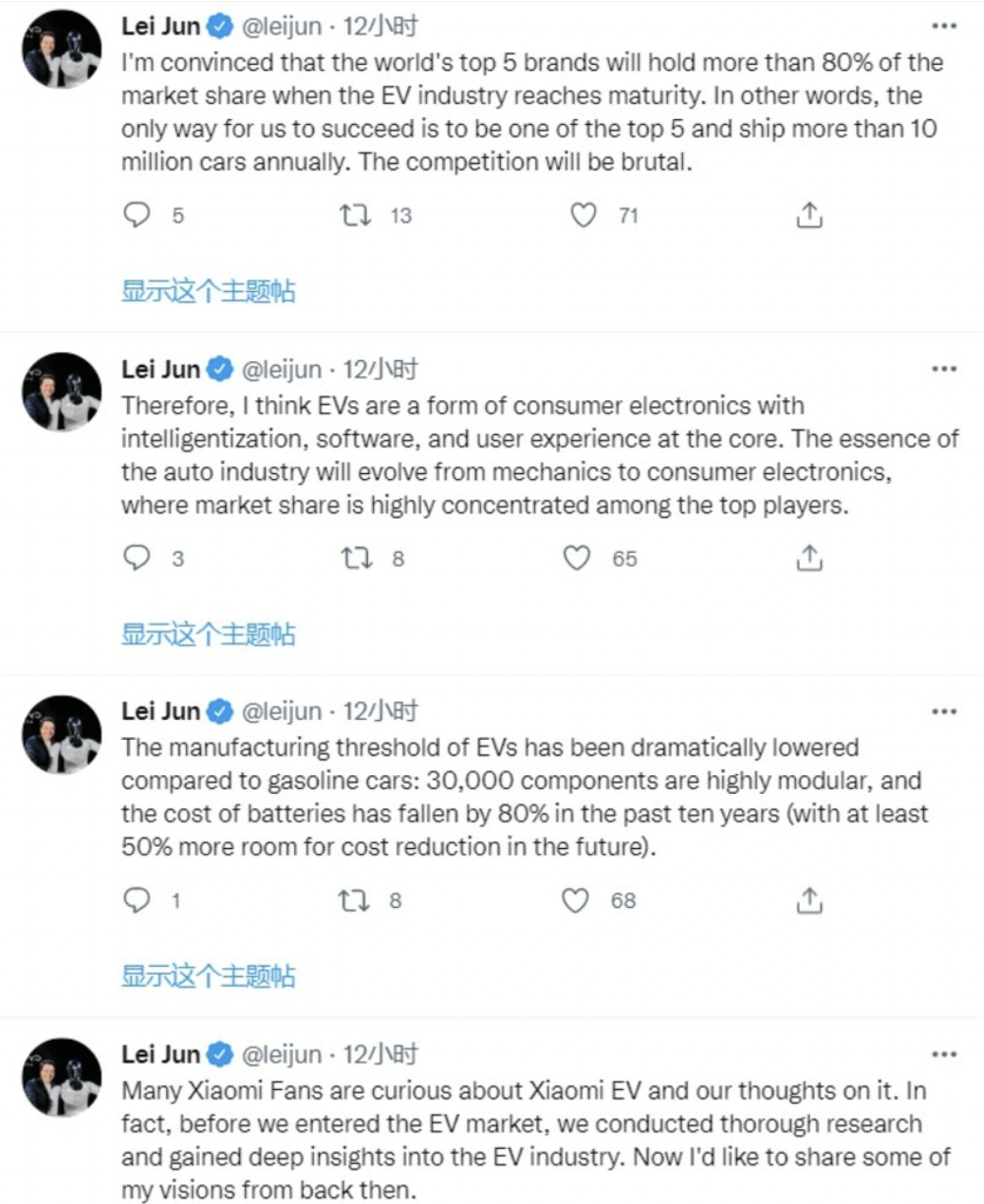 YouTube Gaming appoints former Google Gaming exec as new head
YouTube Gaming has named a new head, a position that had been vacant for about eight months.
Leo Olebe, who previously worked at Facebook for gaming partnerships, then jumped to Google Play as a gaming partnership executive, will now be the new head of YouTube gaming.
Olebe will report to Tara Walpert Levy, Vice President of YouTube Americas. Before joining Facebook, Olebe worked at EA and Zynga.
YouTube is popular for gaming videos, and it's also an important game streaming platform. In the first half of 2021, gamers live streaming on YouTube for more than 90 million hours, uploading 250 million videos, and viewing game content 800 billion times. (Source: Sina Technology)

Taobao wins Luo Yonghao and Yu Minhong, and the battle for anchors is about to start
The anchor Luo Yonghao and the "Make a Friend" live broadcast room behind him announced that they will be stationed on Taobao and Tmall to bring goods. In a promotional video, Luo Yonghao said that there will be mobile phones, computers, graphics cards, sports shoes and clothing, drinks and other categories in the Double Eleven live broadcast room, and said that they are all specially prepared for male friends who do not usually shop. At the end of the video, Luo Yonghao also mentioned that there will also be products for female consumers in the live broadcast room.
Regarding Luo Yonghao's entry into Taobao Live, Tmall responded that this year's Double 11 Tmall has many new anchors, new merchants and new brands to join, which makes Double 11 even richer.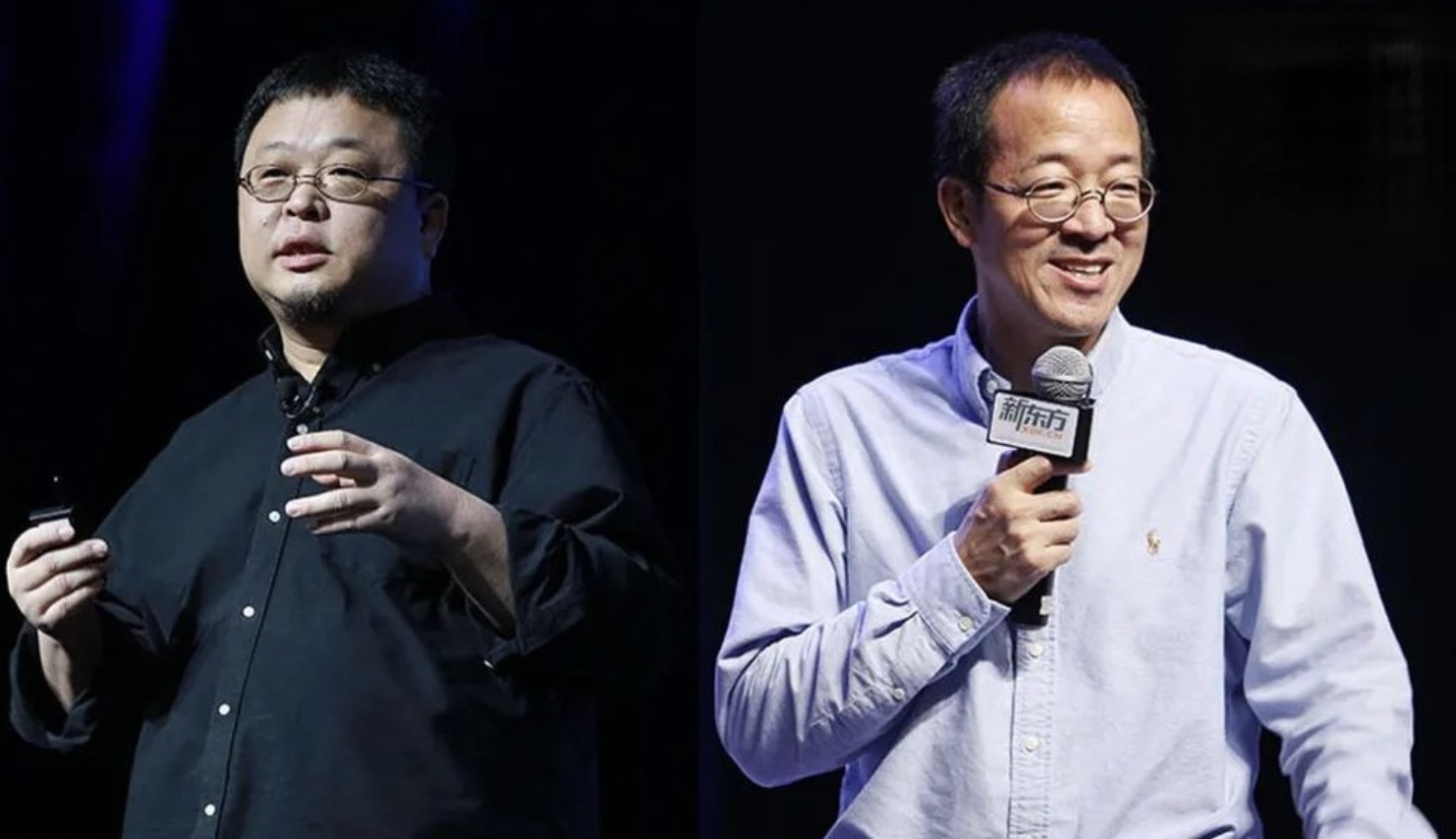 Yu Minhong, founder of Oriental Selection and New Oriental, will also appear in the Taobao live broadcast room of "New Oriental Xuncheng Education Store" on the evening of October 31. New Oriental said that making education live broadcasts on Taobao is a long-term plan with clear goals. Before the official launch of Double Eleven, there is a battle between live broadcast e-commerce platforms such as Douyin and Taobao. (Source: Financial Associated Press)
Amazon faces class action in UK over algorithm abuse
Amazon faces a class-action lawsuit in the UK accused of using a "secret" algorithm to abuse its dominance of the online marketplace.
The law firm in charge of the case, Hausfeld, is reported to have claimed that Amazon increased the exposure of its own products by using a "hidden and self-interested algorithm" in the Buy Box feature to hide better deals, thereby making millions of customers pay more. high price. According to economists' estimates, the potential loss to consumers could be as high as £900m, Hausfeld said.
Amazon's lawsuit will be brought to the Competition Appeals Tribunal by October 31. In addition, the Amazon Buy Box feature algorithm has faced antitrust scrutiny elsewhere. The UK's Competition and Markets Authority (CMA) is also currently investigating the company's anti-competitive behaviour in relation to the Buy Box feature. (Source: Techweb)
Another Meta executive is leaving
Amin Zoufonoun, vice president of corporate development at Meta (formerly Facebook), is leaving.
Zoufonoun has been with Meta for nearly 12 years, and he was instrumental in the acquisitions of Instagram, WhatsApp and Oculus.
Zoufonoun's departure comes as U.S. and European regulators crack down on tech mergers and acquisitions. On Tuesday, Meta said it would abandon its takeover of Giphy after being blocked by UK antitrust regulators. Meanwhile, the U.S. Federal Trade Commission will sue Meta for its acquisition of virtual reality fitness app developer Within Unlimited.
Zoufonoun's departure is the latest in a string of executive departures at Meta. Beginning in April this year, the company's chief technology officer Mike Schroepfer left. Chief Operating Officer (COO) Sheryl Sandberg, Meta's VP of Artificial Intelligence Jerome Pesenti, and Senior Director of Engineering Data Center and Core Infrastructure David ·Mortenson (David Mortenson) chief product design director, vice president Margaret Stewart (Margaret Stewart) has announced the news of her departure. (Source: TechWeb)

AMD's next-generation RDNA 3 graphics card conference officially announced
AMD announced that a new product event called "together we advance_gaming (together we advance_gaming)" will be held on November 4th (Friday) at 4:00 am Beijing time. AMD will broadcast the whole process on the official account. If nothing else, CEO Ms. Su Zifeng will give a keynote speech.
The protagonist this time is the RDNA3 GPU, which is the RX 7000 series graphics card.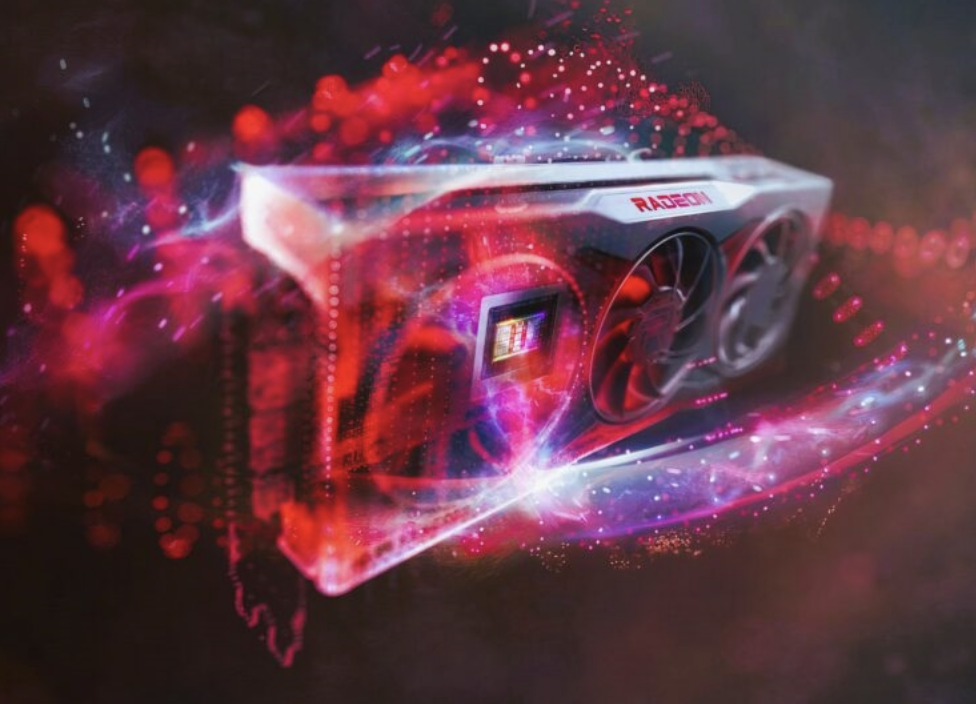 According to a new report, the RDNA3 architecture RX 7000 will not only double the performance of raster games, but also increase the performance of RT light tracking more, that is, more than double. More importantly, to achieve this, it will not come at the cost of huge energy consumption. (Source: cnBeta)

NASA finds "amazing surprise": asteroid formed after impact with "twin tails"
Last month, the Double Asteroid Redirection Test (DART) spacecraft slammed into an asteroid during NASA's ambitious planetary defense test mission. It was a huge success, but new follow-up images show some unexpected behavior for the Didymos-Dimorphos asteroid system.
NASA and the European Space Agency released a new image from the Hubble Space Telescope on Thursday showing that the binary asteroid system has formed a "twin tail," seen as two tails extending back from a bright blue sphere of light. stripes. NASA called the development of the second jet tail "an amazing surprise."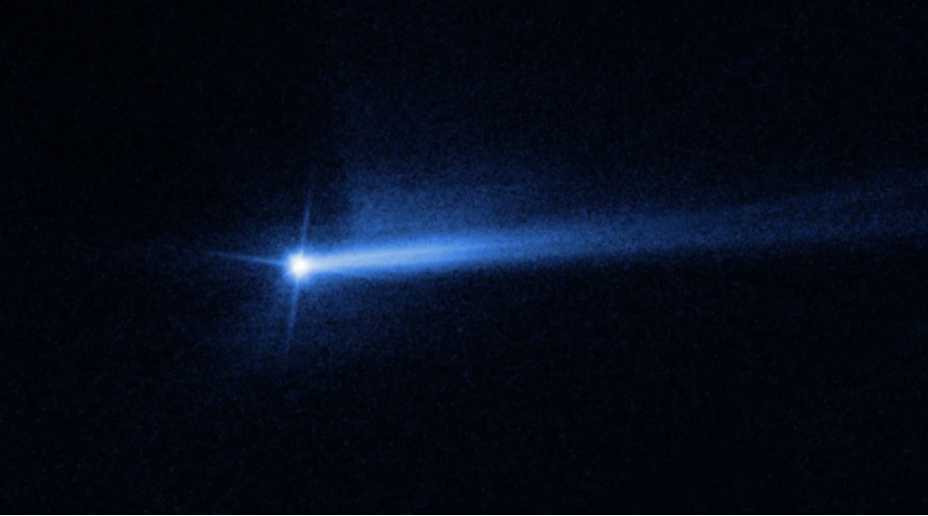 Hubble has revisited the asteroid system several times since the impact. The data shows that the second tail formed sometime between October 2 and October 8. "While similar behavior is often seen in comets and active asteroids, twin tails are an unexpected development," NASA said. (Source: cnBeta)