In addition to bringing new iPad products this month, according to macrumors, Apple is developing an iPad docking accessory for the iPad that can be turned into a smart home display when connected to the iPad.
According to well-known Apple whistleblower Gurman, Apple will launch similar accessories by 2023. He mentioned in the report that Apple is developing a standalone device that connects the iPad to the speaker, which users can place on the kitchen counter, living room or bedside table.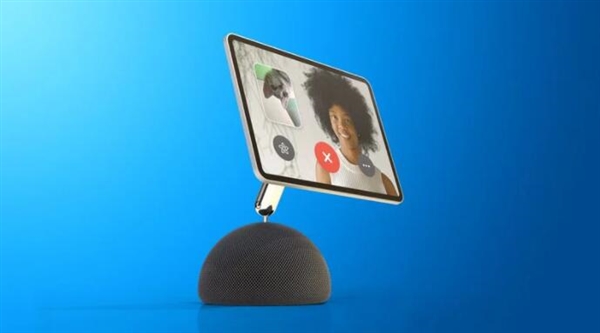 The device helps users use their iPad to control their smart home, make FaceTime calls and more through the iPad's front-facing camera's People Centering feature.
In addition, Gurman also said that Apple will launch a new HomePod, which combines an iPad, a speaker and a robotic arm. The device's robotic arm automatically follows users around the room and uses facial recognition to keep users in view during conference calls.
It's unclear exactly what the new HomePod will upgrade. The exterior is expected to have the same design as the previous-generation Home Pod with enhanced performance. For more technical information, please continue to hold the Urban Tech Story version!
【source】