Musk orders company-wide layoffs on Twitter, sources say
On October 30, according to foreign media reports, Elon Musk ordered the company to lay off employees on Twitter on Saturday. It is unclear how many workers will be affected by the so-called layoffs, but sources say some sectors will be affected more than others.
Earlier reports said Musk wanted to reduce Twitter's headcount by 75%. It is reported that Musk appeared at the company's San Francisco headquarters in the middle of this week before officially taking over Twitter, speaking to Twitter employees, denying the claim that 75% of the workforce will be cut.
The layoffs could happen before Nov. 1, and employees are expected to receive their stock grants on the same day, which "usually represent a significant portion of their salary," the report said. If Musk lays off employees before that date, he may not have to pay the money. Twitter did not immediately respond to a request for comment.
Musk completed the $44 billion takeover of Twitter on Friday and fired numerous executives including former CEO Parag Agrawal, CFO Ned Segal and policy chief Vijaya Gadde after taking ownership. (Source: Interface News)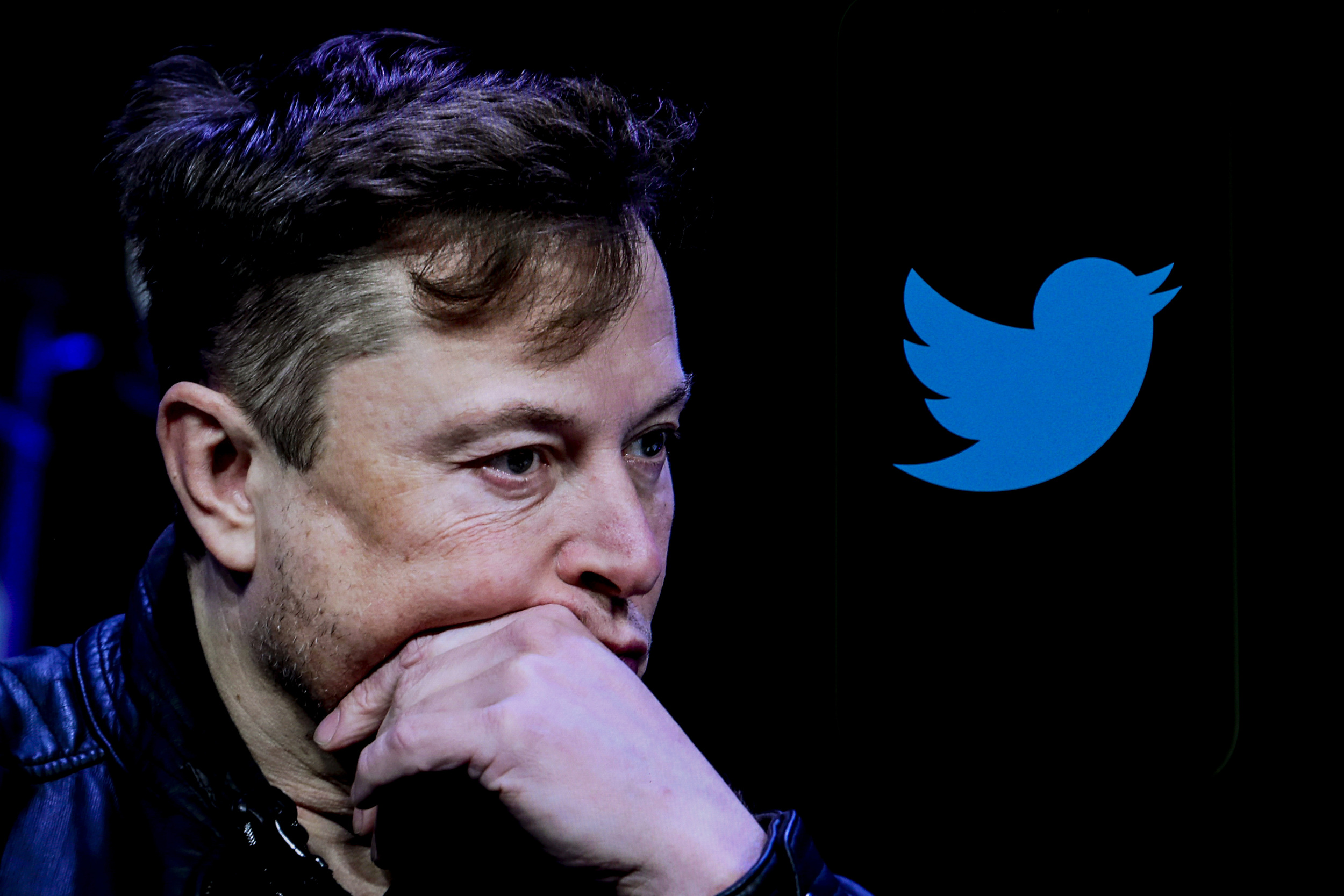 Apple executives confirm compliance with new EU rules, iPhone interface will be unified with Android
On October 29, Greg Joswiak, Apple's senior vice president of global marketing, confirmed at a Tech Live event in California this week that Apple will respect EU laws. This sentence also implies that Apple plans to replace the iPhone's dedicated charging interface with a Type-C interface.
On October 24, the European Council approved that from autumn 2024, mobile phones, tablets, cameras, audio, keyboards, mice and other portable smart devices will use the USB Type-C charging interface uniformly. Apple is considered one of the companies most affected by the new rules.
There are two kinds of Lightning interface dedicated to iPhone: one is Apple's original data cable, and the other is MFi data cable from third-party certified manufacturers. According to Apple's financial report released on the 27th, in the first three quarters of this year, Apple made a full $78.1 billion (about 566.5 billion yuan) by selling peripheral products and accessories centered on MFi certification, which is far more than Xiaomi Group. Mobile phone turnover in 2021 (208.9 billion yuan).
Apple has yet to say when it will launch iPhone models with a USB-C charging port, but there is no doubt that the company needs to be ready before the new EU rules take effect in the fall of 2024. (Source: Financial Associated Press)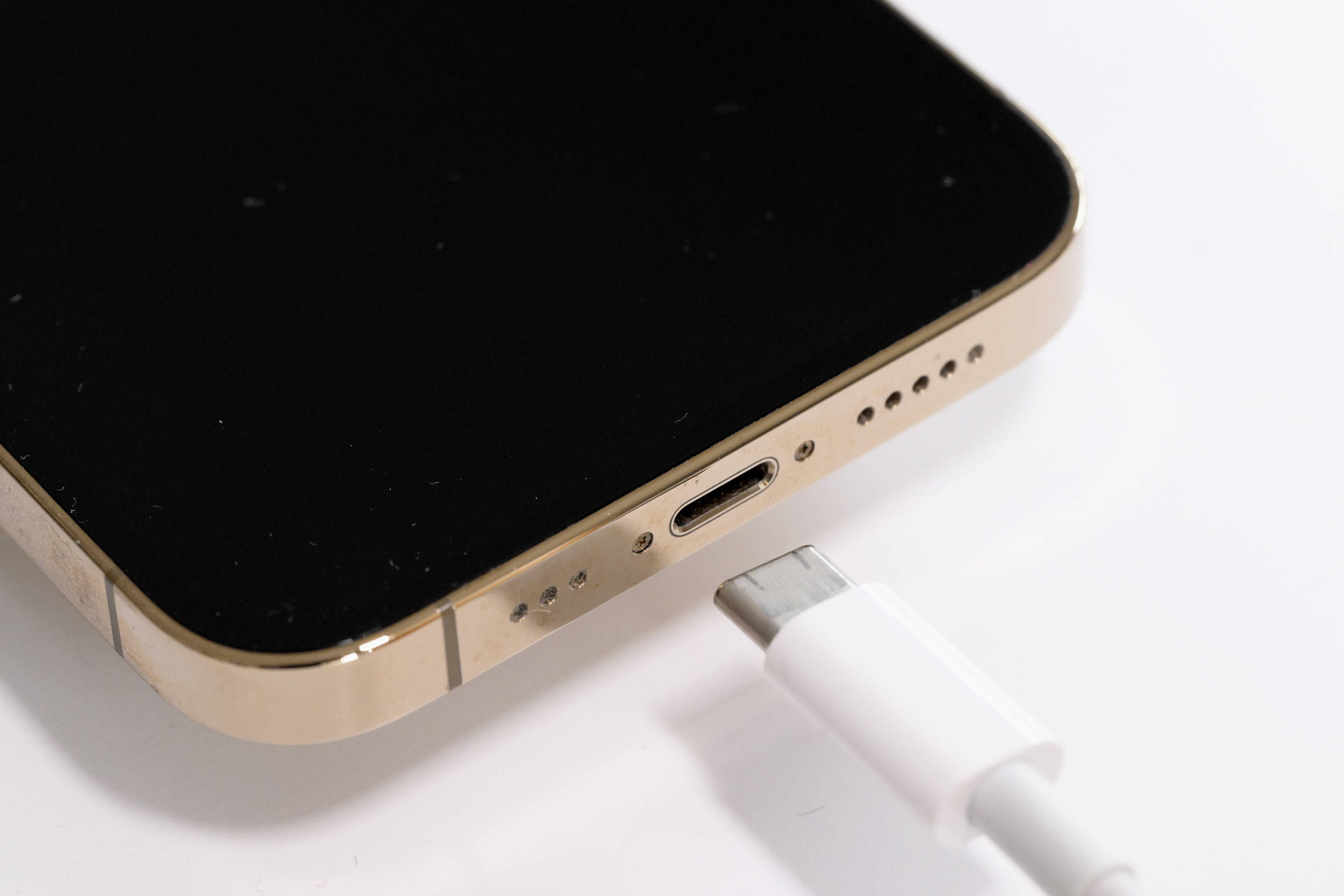 Cui Dongshu of the Passenger Federation: The carbon peak of passenger cars has basically been achieved, and the penetration rate of new energy will reach 28% this year
According to news on October 29, Cui Dongshu, secretary-general of the Passenger Federation, issued a document today saying that China's gasoline consumption has reached its peak, and the carbon peak of passenger cars has basically been achieved.
He believes that the overall gasoline consumption of passenger cars has crossed the peak and will gradually decline in the future. Since passenger cars are basically gasoline cars, diesel cars are basically withdrawn, and new energy electric vehicles are growing rapidly. This year, the penetration rate of new energy in passenger cars will reach 28%. The peak of car carbon has been achieved.
Cui Dongshu pointed out that due to the large price difference between gasoline and electricity, new energy vehicles have obvious cost advantages. With the help of the national energy structure adjustment policy, the sales of new energy vehicles have soared, and the process of replacing fuel vehicles has accelerated.
He believes that the new energy penetration rate of passenger vehicles will reach 28% this year. It is expected that the sales of new energy vehicles will be around 6.5 million in 2022, and may exceed 8.4 million in 2023. By the end of 2023, the number of new energy vehicles will exceed 20 million. 7% of the total number of cars. (Source: Titanium Media)
Telegram CEO lashes out at Apple: Destroying dreams and suppressing entrepreneurs
On October 29th, Telegram CEO Pavel Durov accused Apple's App Store policy of destroying dreams and destroying entrepreneurship. This policy is subject to a 30% commission on purchases.
Apple has informed the messaging platform that it will not allow content creators to sell using third-party payment methods. Telegram allows content creators to provide access to channels or individual posts through paywalls (blocking systems that prevent non-paying users from viewing web content), and users can pay through third-party payment methods instead of Apple's in-app purchase system.
"This is just another example of how a multi-trillion-dollar monopoly can abuse its market dominance at the expense of millions of users trying to monetize its content," Durov said. (Source: IT House)

Microsoft CEO Nadella gets a 10% salary increase, with an annual salary of nearly 400 million yuan
According to news on October 29, according to the proxy letter signed by Microsoft's shareholders in 2022, Microsoft CEO Satya Nadella, who took office in 2014, received a large salary increase this year, with an annual salary of $54.946 million (approximately US$54.946 million). 398 million yuan), an increase of 10% over the previous year.
Nadella's base salary was unchanged at $2.5 million. Stock awards were $42.269 million, an increase from $33 million in the prior year. About 96% of this nearly $55 million compensation package is performance-based, up from 71% in 2021.
It is worth noting that the median salary of Microsoft employees in fiscal 2022 is $190,302 (about 1.38 million yuan). In fiscal 2022, Nadella's annual total compensation to median employee salary is 289 to 1. (Source: Sina Technology)
Netflix: Additional charges if users share accounts with users outside of their household
On October 29th, Netflix has confirmed that once users share their account passwords with others outside the family, users will be charged additional fees.
The company said they will begin charging for account sharing in early 2023, and such fees will be added to billing details in the form of "additional members." Although the company did not disclose how it would be charged for sharing accounts with others.
Netflix revealed on previous earnings calls that it had lost some subscribers and faced significant losses, but revealed in its most recent quarterly earnings call on Tuesday that it would start if users share account passwords with any other members outside the household. Charge them an additional membership fee. The new rules will take effect in 2023. (Source: IT House)
Webb Space Telescope captures new images of 'Pillars of Creation' that look like ghosts
On October 29, NASA released the second image of the famous celestial scene "Pillars of Creation" captured by the James Webb Space Telescope, which looks slightly scarier than the first.
This new image was taken using the Webb Space Telescope's Mid-Infrared Instrument (MIRI), and last week's image was taken with the Near-Infrared Camera (NIRCam), so the two images are different. Thousands of stars formed in the Pillars of Creation, and MIRI can only peer into the youngest stars.
They haven't shed their dusty crust yet, and shine like rubies in the image. Meanwhile, the blue stars in the picture represent older stars that have shed their layers of gas and dust. In the background of the image, areas of dense dust are depicted in gray, while red, horizon-like areas are where cooler and more diffuse dust lingers. (Source: Jinan Times)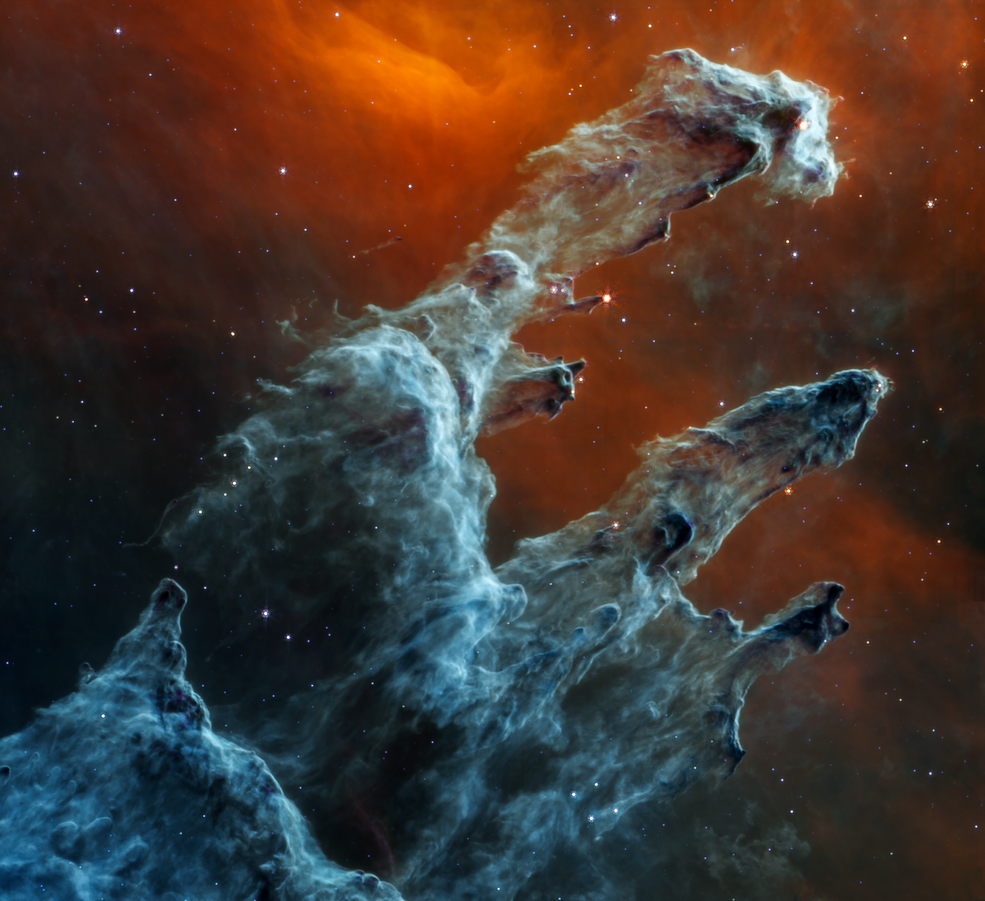 Alice Angry Meow AM AFA will start pre-sale on October 28
On October 24th, Angry Miao officially released its first Alice-equipped new product with a customized mechanical keyboard, AM AFA, which is inspired by the super-light fighting machine Macross VF-19 of Macross Fortress, designed by a well-known mechanical The 2039 future fighter designed by Masaji Shikawa Mori.
AM AFA adopts the world's first three-stage adjustable Leaf-Spring structure to achieve 18 kinds of softness and hardness. The official retail price is 4800 for the kit and 5600 for the finished kit. On sale together, there is also the new HOVER magnetic levitation wrist rest, the official retail price of 210 yuan / one.
The design of AM AFA adjustable suspension structure is inspired by the twisted tooth suspension on the car in the 1950s. This technology can adjust the shock absorber structure of the car in terms of strength and amplitude. AM AFA has built-in three-stage shrapnel with adjustable gears. Just put the rubber plug into different gears to give the inner bladder different vertical elastic strokes, and achieve different feel in the rebound range. (Source: Drive House)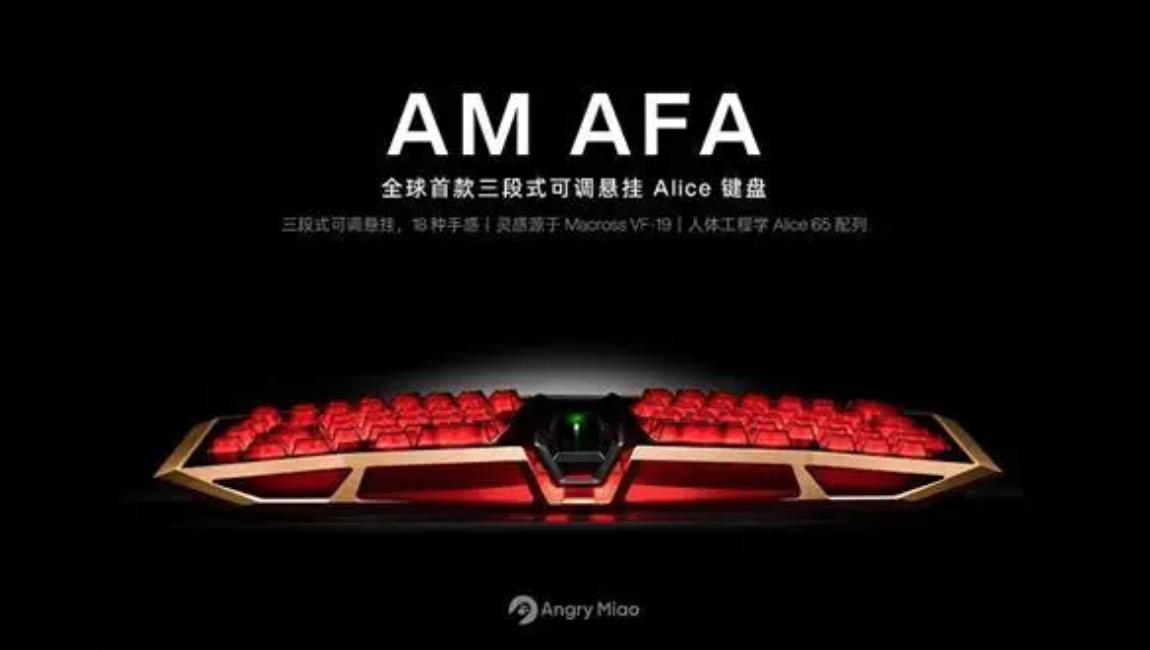 Station B announced that the "Three-Body Problem" animation will be set for December 3rd
On the evening of October 29th, Bilibili (hereinafter referred to as "B station") held a press conference for the 2022-2023 Guochuang animation works, announcing that the "Three-Body Problem" animation will be released on December 3, and will open the "Three-Body Problem". 》Animation global co-creation plan.
The animation "Three-Body Problem" is mainly produced by Station B, jointly produced by the Three-Body Problem, and jointly produced by Yihua Kaitian. Liu Cixin, the original author of "The Three-Body Problem", also said that both animation and science fiction are the arts of imagination, and animation is especially suitable for showing the content and artistic conception of science fiction.
Station B has also launched the "Three-Body Problem" animation global co-creation plan in conjunction with the Three-Body Problem. It plans to invite outstanding animation creators from all over the world to develop a variety of cooperation models and to enrich the content space of the "Three-Body Problem" animation together.
Li Ni, vice chairman and COO of Station B, said that animation is no longer just a content carrier, but an infrastructure capability to visualize the digital world. The animation industry needs to begin to have a global perspective and train the ability to cooperate with overseas production capacity. (Source: Sina Technology)