Recently, a station B up master @失头多迪 has now releasedIntel 13th Generation Core i5-13500 ES ProcessorPart of the performance test results. According to reports, the i5-13500 is based on the Alder Lake C0 design and has 14 cores and 20 threads, including 6 performance cores and 8 performance cores, with an acceleration frequency of up to 4.8 GHz. More importantly, this CPU belongs to the non-K series, and the default TDP is only 65W.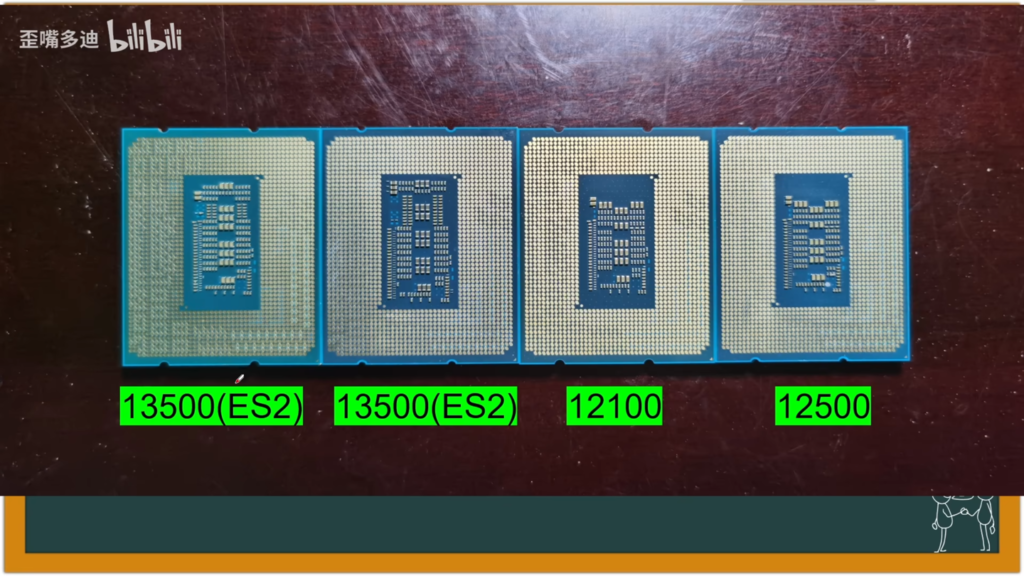 The up owner tested it with benchmark software such as CPU-Z. In the end, CPU-Z got a single-threaded running score of 767 and a multi-threaded running score of 8227.5. It also reached 1901 and 19891 points in Cinebench R23. The detailed comparison is as follows:
Core i5-13500/12500:
CPU-Z ST: +7.7%
CPU-Z MT:+61%
CB R23 ST: +9.5%
CB R23 MT:+56%
Core i5-13500/13400 (leaked):
CPU-Z ST: +5%
CPU-Z MT:+25%
Compared with the previous generation, the number of threads of this processor has increased from 12 to 20, thus achieving more than 60% multi-thread performance improvement. Compared with the i5-13400 exposed a few days ago, the i5-13500 has 4 more performance cores, so the CPU-Z performance has increased by about 25%.
He also tested it with CPU stress testing tools such as CPU Burner or AIDA64 FPU. The results show that the i5-13500 can be boosted to 4.8 GHz with only one core enabled, and the full core can also reach 4.4 GHz, of which the E core can reach up to 3.2 GHz, and the CPU package power is only 165W (referring to the default power consumption wall, TDP only for cooling reference).
Not surprisingly, Intel will launch the non-K series CPUs of the 13th generation Core family at CES 2023 early next year. For more technology information, please continue to stay on the Chinese version of TechNave!
【source】