AlthoughHUAWEI Mate40 serieslaunch with2 yearsYes, but digital bloggers found out on Weibo,HUAWEI Mate40 Pro+ 12+256GB Version Ceramic Whitebrand new and unactivated, the market price has risen to19,000 yuan (about RM12,463)above! Some stores even bought it for nearly 20,000 yuan (about RM13,119).

As a model launched in 2020, HUAWEI Mate 40 Pro+ is equipped withKirin 9000 processorequipped with 50MP super-sensing Leica movie imaging system, supports up to 66W wired fast charging and 50W wireless super fast charging, and although this generation of Mate 50 is the successor to the previous generation, it has been separated by 2 years.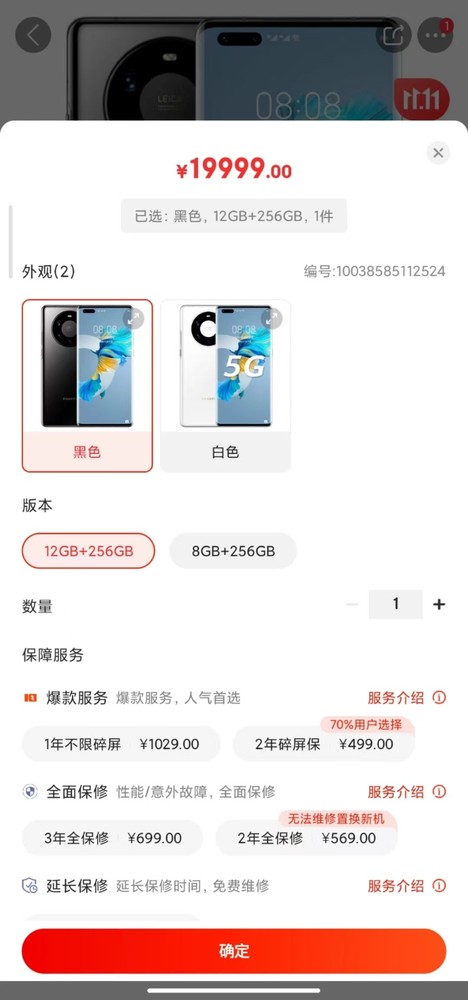 According to reports, after the release of HUAWEI Mate 50, the popularity of the Mate 40 series has been brought up, and its second-hand versions have been snapped up, and some models have even surpassed4,000 yuan (about RM2,623)can be said to be quite exaggerated.
What's more interesting is that some netizens found that on a shopping platform, the 8GB+256GB HUAWEI Mate50 Pro is priced at 6,799 yuan (about RM4,458), while the same version of the HUAWEI Mate40 Pro is priced at 8,699 yuan ( About RM5,705), the price gap between the two has reached nearly 2,000 yuan (about RM1,312).
For more mobile information, please continue to holdUrban Tech Story Edition!
【source】