Entering 2023, traditional car factories have "engaged" a big event.
Recently, a group of promotional posters about "the opening of the strongest car purchase discount season in Hubei history" sparked heated discussions. It is understood that in March, Hubei Province jointly launched a government-enterprise car purchase subsidy with a number of car companies. The "Dongfeng" brand is the main brand, including Dongfeng Honda, Dongfeng Nissan, Dongfeng Citroen, Dongfeng Peugeot, Dongfeng Fengshen, etc. The subsidy amount is very large .
In this round of price cuts, Dongfeng Citroen C6 co-creation version (211,900 yuan) and C6 comfort version (226,800 yuan) both have car purchase subsidies of 90,000 yuan. In addition to purchase tax, insurance and other expenses, the landing price of a new car is around 140,000 yuan. This price is equivalent to the price of an ordinary A-class car. According to the past, even the low-end Civic cannot afford it.
As soon as the subsidy came out, the sales volume in the area soared by 984%. Who would have thought that the most daring to "follow" Tesla's price cuts would be traditional car companies.
Can the "self-mutilation" price reduction allow traditional cars to regain the battle with new energy vehicles?
01
Citroen "Highlight Moment"
In this season of the strongest car purchase discount season in history, one of the key words is "government and enterprise car purchase subsidies". "Government and enterprise subsidies" refer to the government and enterprises jointly subsidizing promotions. According to the disclosed data, the government and enterprises each bear half of the subsidy. Consumers need to pay the full amount to buy a car and get a license plate in Hubei Province first, and the 4S store of the car company will refund the subsidy amount later. Taking the Dongfeng Citroen C6 with the highest subsidy as an example, the government and car companies each paid 45,000 yuan.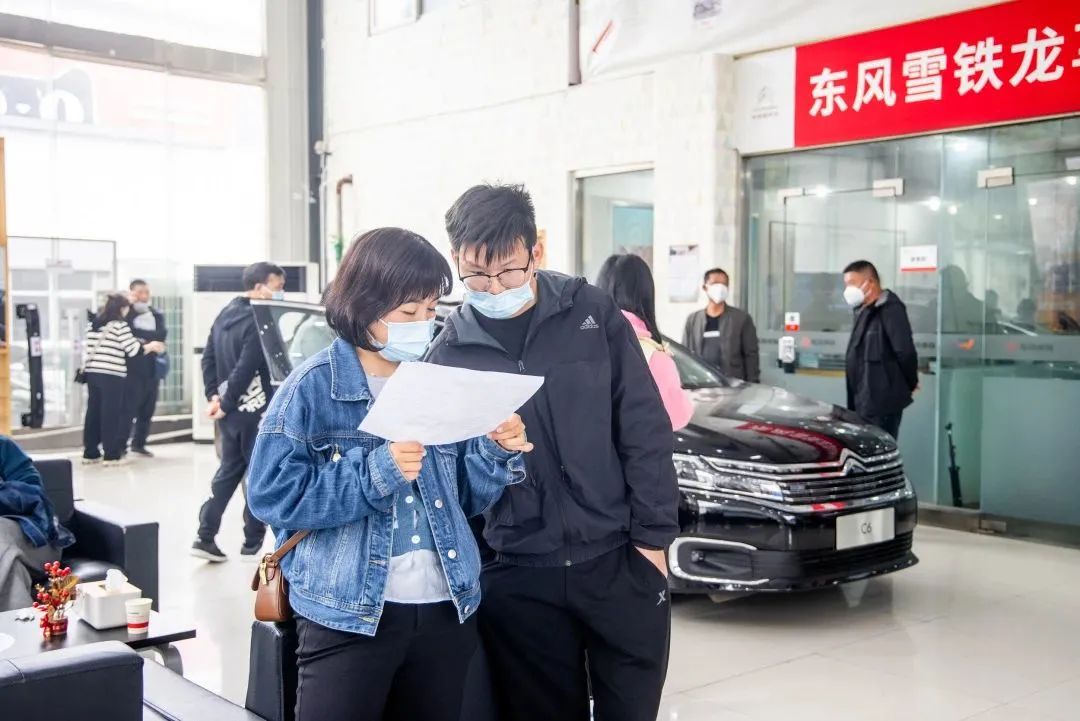 A Citroen 4S store in Wuhan Economic Development Zone | Visual China
Seeing such a large discount rate, some netizens shouted the slogan "Go to Hubei to grab a car". But this subsidy is not aimed at all car companies and users, but local car companies and users in Hubei. Citroen sales staff said,This event was initiated by the Hubei Provincial Government to promote automobile consumption. Some models produced by some automakers in Wuhan can enjoy government subsidies and manufacturer subsidies. However, to enjoy the subsidies, vehicles must be purchased in Hubei Province and registered in Hubei Province.And it's valid until March 31st.
In fact, other provinces and cities are also introducing similar subsidies to stimulate local car consumption, but the magnitude is not so large. It is understood that although the "national subsidy" has withdrawn from the stage of history at the end of last year, according to incomplete statistics, nearly 20 provinces and cities have recently announced their auto consumption subsidy policies for 2023, and "real money" supports residents' auto consumption.
On the same day that Hubei launched the subsidy, the Beijing Municipal Bureau of Commerce announced that Beijing will continue to implement the subsidy policy for replacing passenger cars with new energy vehicles in 2023. Specifically, during the period from March 1 to August 31, 2023, individual consumers scrapped or transferred out of this city the passenger cars registered in their own names for more than one year, and purchased new ones from the city's auto sales companies. Energy passenger cars can receive a subsidy of 8,000 yuan or 10,000 yuan.
On the same day, the Chongqing Municipal Commission of Commerce released the 2023 new energy passenger car replacement subsidy and green smart home appliance consumption subsidy policy. From March 1st to June 30th, consumers who replace new energy passenger cars can get each car The maximum subsidy is 3,000 yuan.
After Hubei launched a strong subsidy, the effect was immediate.
According to the official website of Wuhan Economic Development Zone, from March 1 to March 7, Dongfeng Honda's 25 franchised stores in Hubei Province reached a total of 1,469 orders in five days, with an average of 294 vehicles per day, an increase of 359% from February. In the past weekend (March 4th and 5th),4S stores in Hubei Province completed orders for 275 vehicles, an average daily increase of 186.5% from February. Among them, the average daily order volume of DPCA (Dongfeng Peugeot + Dongfeng Citroen) increased by 984%.Sales increased significantly.
At the same time, as of March 7, the Wuhan Economic and Technological Development Zone has cashed out more than 57 million yuan in policy funds, benefiting nearly 16,000 car buyers. Among them, the consumption of new energy vehicles increased by 217.94%, accounting for 67.8% of the automobile category from 41.44% in the previous year.
After Hubei's large subsidy has attracted attention, will other provinces and cities follow suit? Cui Dongshu, secretary-general of the Federation of Passenger Passengers, said that this event is indeed a demonstration, and it will radiate to surrounding areas in the short term, forming a diffusion effect on the surrounding area, "Such a large degree of attention has proved to be effective, and other provinces are likely to follow suit.」
Although the heat is high, in the long run, it must be treated rationally. Under the large subsidy, although it has brought about a substantial increase in sales in the short term, it may also overdraw the purchasing power of consumers. Because the car is a big consumption, the cycle of changing the car after buying a new car is very long. It is understood that the domestic car replacement cycle is concentrated in 4-6 years; at the same time, a sharp price cut will inevitably attract a large number of auto resource companies and second-hand car companies to stock up, which will have an impact in the next two to three months, or even longer.
02
living is the most important thing
The reason why Hubei has introduced a substantial subsidy policy is to boost car consumption and stabilize bulk consumption. According to public information, automobiles are the largest pillar industry in Hubei Province. The Wuhan Economic Development Zone is known as the "China Automobile Valley", with 8 vehicle manufacturers and 13 vehicle production plants. Hubei Province has gathered about There are more than 1,400 parts and components companies and 1,578 auto industry-related companies.
Previously, the industry expected that the auto industry would have a difficult start in 2023, but they did not expect it to be so difficult. In the first two months, the cumulative domestic retail sales of passenger vehicles were 2.679 million units, a year-on-year decrease of 19.8%. The Federation of Passengers and Passengers explained that due to the impact of the Spring Festival holiday and the switch of tax policies, demand was overdrawn in advance, and the performance of the auto market from January to February was weak.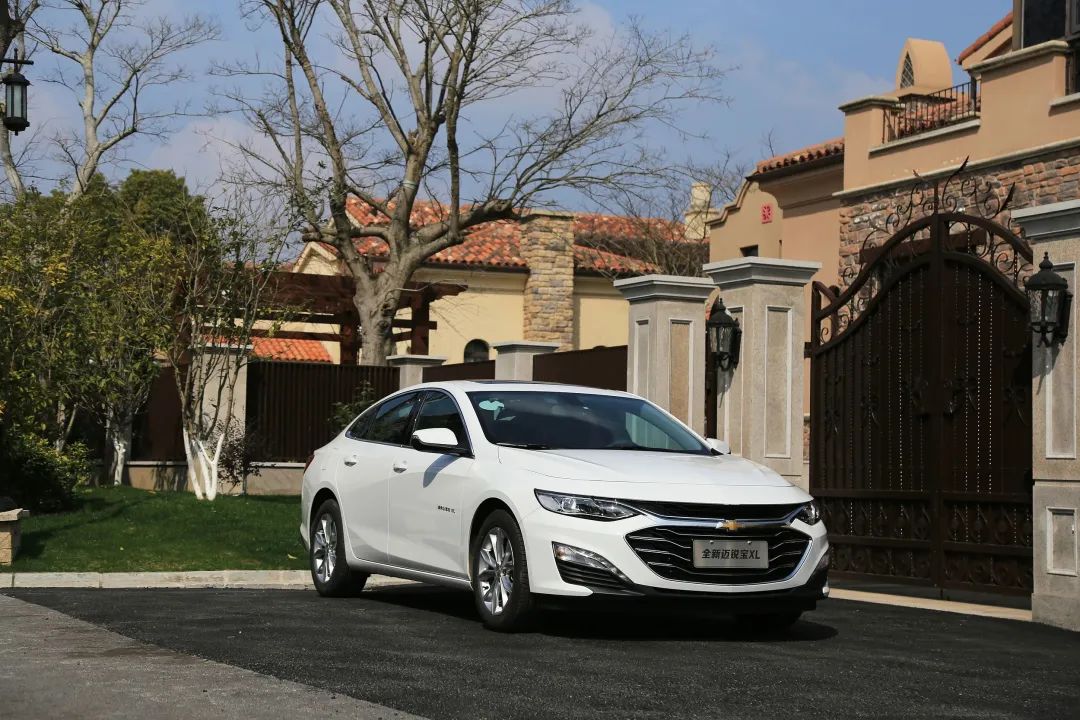 SAIC-GM Chevrolet Malibu XL | Visual China
However, the performance of some mainstream car companies can only be described as appalling, such as SAIC-GM and Dongfeng Nissan.Data show that in the first two months of 2023, SAIC-GM sold 110,000 vehicles, down 44% from last year's 190,000; Dongfeng Nissan's sales were 105,000, down 41% from last year's 170,000.
In addition, the life of the entire Dongfeng Group is not easy. Recently, Dongfeng Group Co., Ltd. announced that the cumulative car sales from January to February 2023 will be 262,300, a year-on-year decrease of 48.48%. The company's parent company, Dongfeng Motor Group Co., Ltd., sold 296,800 vehicles from January to February, down 49% year-on-year.
Such a decline in sales is extremely dangerous for automakers.
In 2008, when the financial crisis broke out in the United States, the U.S. auto market also suffered a cold winter. The sales of the three major domestic automakers fell sharply, of which Chrysler's sales fell by 30.3%, GM's fell by 22.9%, and Ford's fell by 20.3%. This directly led to the verge of bankruptcy of the three major U.S. auto giants. In the end, the "Big Three" survived through a large number of "blood transfusions" by the U.S. government.
In this subsidy, the most "lime" is Citroen. The reason why Citroen C6 dropped the most is that Dongfeng Peugeot Citroen is preparing to withdraw from the Chinese market.
In October 2022, Carlos Tavares, the owner of Peugeot Citroen and CEO of the Stellantis Group, said at the Paris Motor Show, "If we advance the strategy we are adopting now, then we don't need to set up factories in China." The group is considering implementing an "asset-light" strategy in China for its brands such as Peugeot and Citroen.
If this strategy is implemented, it means that Stellantis Group may completely stop its car production plan in China. In July 2022, Stellantis Group used similar wording when it terminated GAC FCA, the Jeep brand's joint venture in China.
This is mainly because the sales of DPCA (Dongfeng Peugeot + Dongfeng Citroen) have been "falling and falling" in the past 10 years.
In 2015, DPCA hit an annual sales peak of 700,000 vehicles. However, due to multiple factors such as chaotic management of Chinese and foreign investors and slow introduction of product technology, sales of DPCA continued to decline. From 2015 to 2020, the sales of Shenlong Automobile dropped from 700,000 to 50,000; in the three years from 2018 to 2020, the total loss of Shenlong reached more than 6 billion yuan. In 2022, the cumulative sales of DPCA will be 127,000, a year-on-year increase of 30%, but it is still on the verge of decline.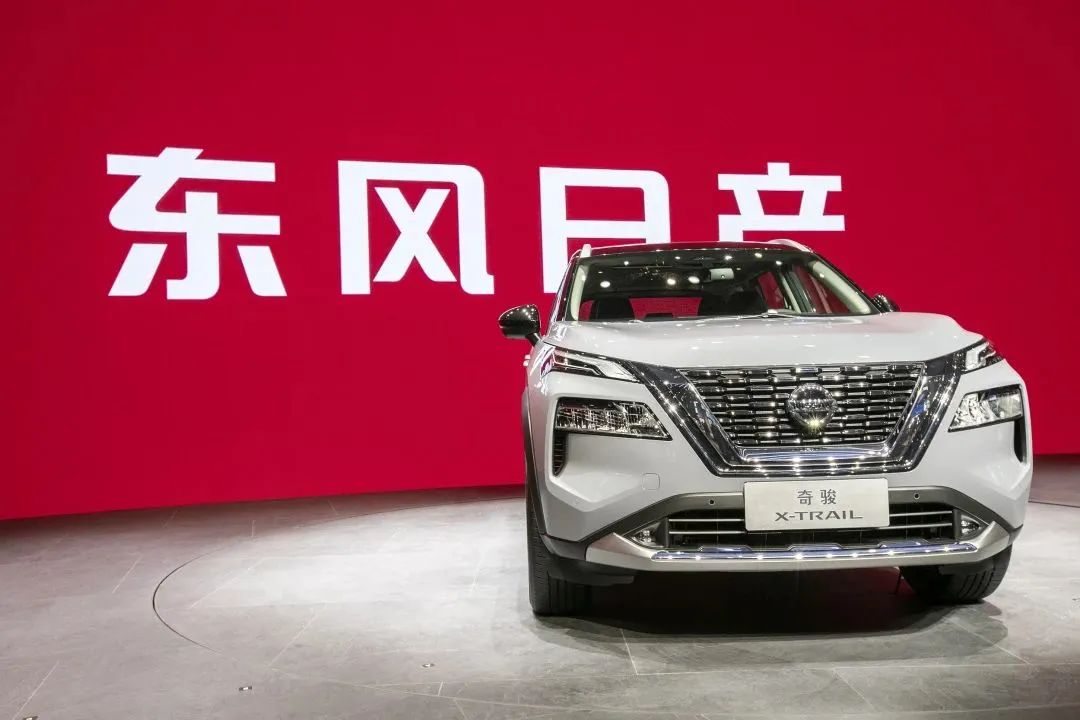 Dongfeng Nissan X-Trail | Visual China
In addition to boosting car consumption,Another opportunity for Hubei auto companies to subsidize heavily is that the B emission standard of the sixth phase of the national standard will be fully implemented on July 1, and auto manufacturers have to increase inventory clearance as soon as possible.
The so-called National VI emission standard refers to the national sixth stage motor vehicle pollutant emission standard. In order to control the pollution of vehicle exhaust to the environment and improve air quality, the relevant state departments are also actively improving the vehicle emission standards gradually.
The National VI emission standard is an upgrade on the basis of the current National V emission standard. It is divided into two stages, namely, National VI a and National VI b, and will be implemented in phases. According to national regulations, China VI a phase will be fully implemented on July 1, 2020 (some areas may be earlier), while China VI b will be fully implemented on July 1, 2023.
From past experience,Every time the emission standards are updated, manufacturers will try their best to clear the inventory on hand. In the final analysis, they will throw all of them to 4S stores, which will directly lead to a sharp drop in terminal prices.
In 2020, when the National V cut off from the National VI a, the fuel vehicle market once experienced a period of price chaos. Many National V vehicles flowed into various channels at very low prices, and quasi-new cars were sold at ultra-low prices as second-hand cars. Some brands In that wave of chaos suffered a lot of damage.
The industry is going through a similar process this time around. Some sales staff of GAC Honda said, "Compared to last year, the inventory pressure in January and February has increased significantly, and the inventory factor has almost reached 2, which means that Curry's car can be sold for two months."
"In contrast, the previous inventory pressure was relatively mild, and it has recently reached a moderate intensity. There have been cases where the rebates were suddenly deducted at the end of the month and some cars were sent randomly. This is a very headache for dealers. Many cars are not The ones I need will be kept in the store for a long time. There are all types of models, including Accord, Fit, and Odyssey."
Regardless of the reason, the damage to the brand caused by a sharp price cut is very serious and almost irreversible. However, under the pressure of industry downturn and high inventory, some car companies and distribution channels can't care so much. After all, survival is the most important thing.
Compared with the short-term market downturn, the biggest challenge these car companies face may be to be completely "left behind" the train of the era in the era of new energy vehicles.