Twitter's current CEO Elon Musk said the subscription fee for Twitter Blue will increase from $4.99 to $8 a month, an increase of $3 from the current price. Twitter Blue will include priority in replies, @, and searches.
Elon Musk said the move was "key to the fight against spam/scam," enabling longer video and audio clips to be posted and ads cut in half (but not going away).
Elon Musk also hinted that Twitter Blue will give users a blue checkmark for verification, a feature currently limited to those at risk of identity theft, such as celebrities, journalists and other high-profile influencers.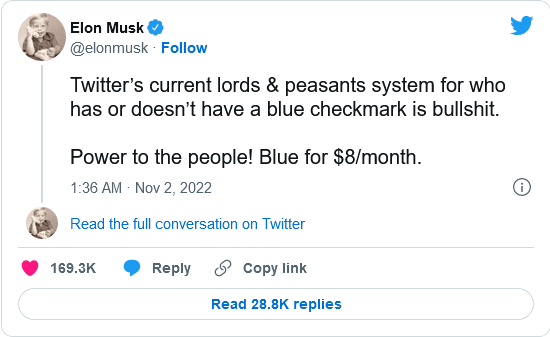 Pricing for Twitter Blue will be adjusted for national "purchasing power parity," Elon Musk said, and there will be some kind of "paywall bypass" for publishers "willing to work with Twitter."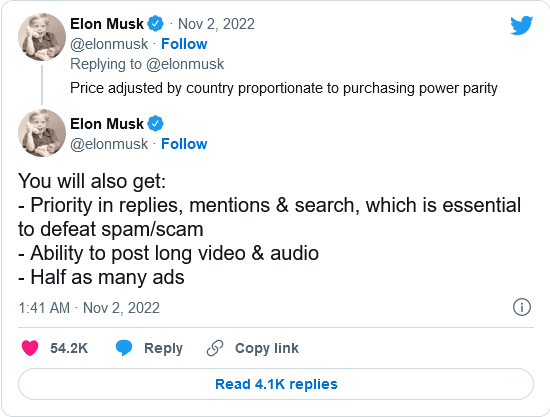 It's unclear what that last point means, but Twitter very abruptly ended ad-free access to Twitter Blue for news sites participating in the program. For example, Apple product information site MacRumors partnered with Twitter to offer ad-free articles to Twitter Blue users, and on October 31, Twitter issued a notice that ad-free articles would be disabled at the end of the workday.
In the email, the Twitter Blue team said resources would instead be focused on "adding additional value" to Twitter Blue members, and Twitter Blue updates will debut "in the coming weeks."