Earlier, HUAWEI released a new smart watch——HUAWEI WATCH GT Cyberand announced that the product will be released on November 2.
A few days ago, the digital blogger "The Director is Classmate Guan" released the real photos of the HUAWEI WATCH GT Cyber, which can be said to be full of hard-core mechanical wind.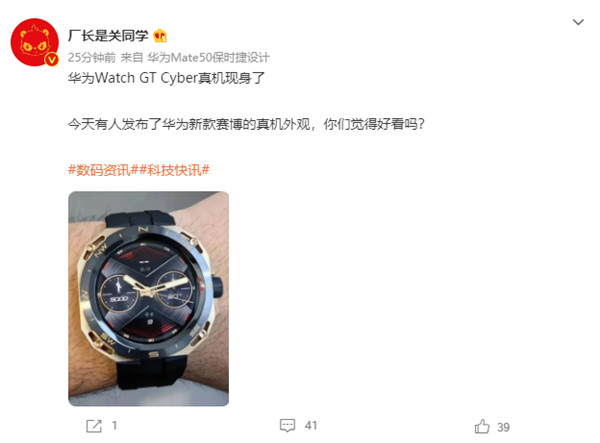 Consistent with the posters released before, the design of HUAWEI WATCH GT Cyber ​​is based on the core language of mechanical and cool, and the overall appearance looks tough and solid.
Unfortunately, the real machine photos did not demonstrate the rather unique "split" form of the HUAWEI WATCH GT Cyber ​​in the previous poster.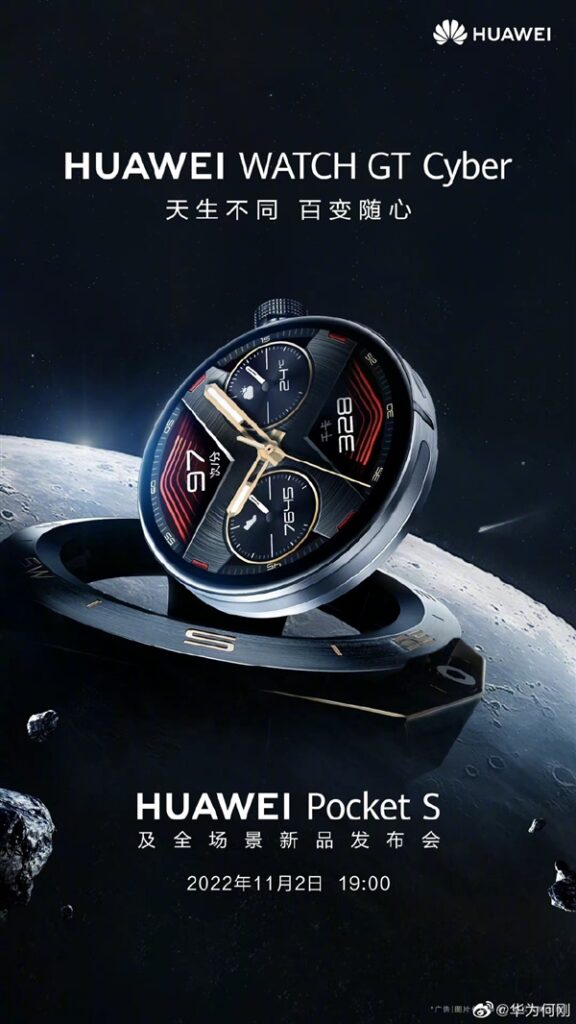 From the propaganda poster, this watch adopts a split design, the case and the watch body are divided into two parts, the main body can be directly disassembled, and the shape is like a pocket watch.
According to the official warm-up news, this watch should launch a variety of different cases, allowing users to freely match styles, and a watch can achieve a variety of appearances, which is worth looking forward to.
For more technical information, please continue to hold the Urban Tech Story version!
【source】