HUAWEI's new folding screen phone – HUAWEI Pocket S will be officially released tonight, and on the eve of the conference,A set of HUAWEI Pocket S's real hands-on photos were exposed on the Internet.
It can be seen from the exposed real photos that in terms of ID design, HUAWEI Pocket S inherits the appearance design of HUAWEI P50 Pocket.The vertical folding scheme is adopted, and the ring sub-screen is retained on the back. Frost silver and pink are combined with a compact body.very recognizable, and the appearance is very eye-catching.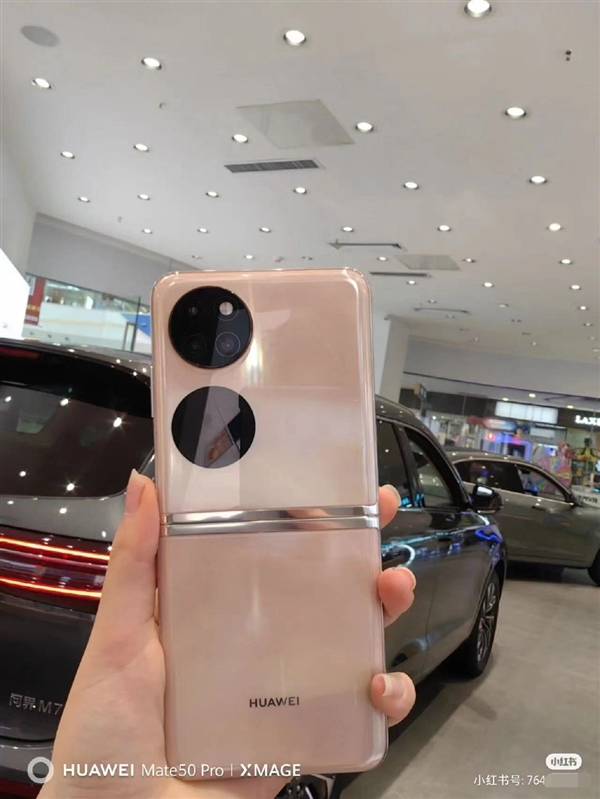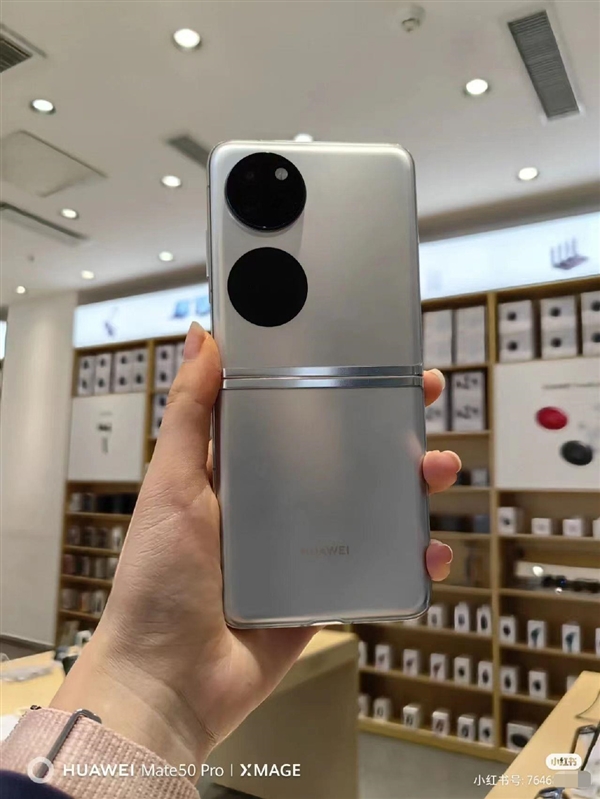 However, from the front, the screen frame of the new phone is thicker, and the black borders are somewhat obvious. In addition to the appearance, some configurations of the HUAWEI Pocket S were also announced – the front of the phone uses a 6.9-inch center punch screen, supports 120Hz high refresh rate, 1.07 billion color display, built-in 4000mAh battery, supports 40W fast charging, and has a rear 40MP main camera. +13MP ultra-wide-angle lens.
In terms of configuration, the processor specifications are consistent with the revelations.Powered by Snapdragon 778G 4GIt is built with TSMC's 6nm EUV process and integrates a large-core A78, three medium-core A78s, and four small-core A55 CPUs with frequencies of 2.4GHz, 2.2GHz, and 1.9GHz, and the GPU is Adreno 642L.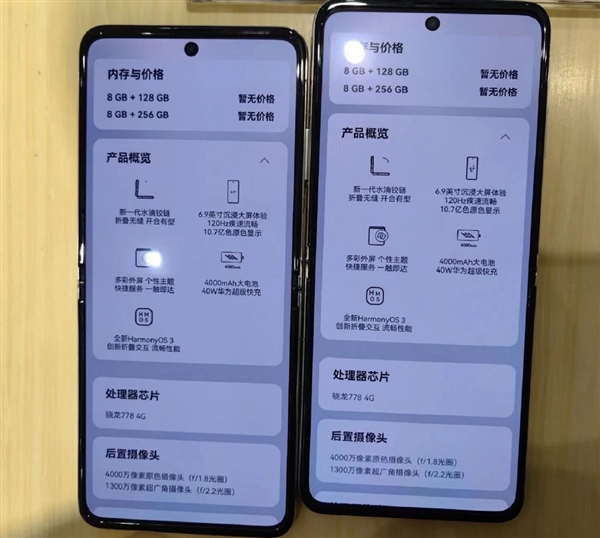 Although the processor performance is not mainstream, the heat generation and power consumption are relatively stable, and it is completely sufficient for daily use. In addition, the digital blogger "Digital Chat Station" revealed that the HUAWEI Pocket S can be regarded as the P50 Pocket Lite version. In addition to the processor changes, the rear lens of the Pocket S has also been castrated.Not equipped with the 32MP hyperspectral lens on the P50 Pocket,Only the 400MP main camera + 13MP ultra-wide-angle lens is retained, and the HarmonyOS 3 operating system is pre-installed.
The price of HUAWEI Pocket S will be a big suspense at this conference. For reference, the HUAWEI P50 Pocket Snapdragon 888 version starts at 8,988 yuan (8+256GB, about RM5,859), and the HUAWEI Pocket S may be priced between 5,000 and 6,000 yuan (about RM3,259 to RM3,911) .
For more technical information, please continue to hold the Urban Tech Story version!
【source】