HUAWEI Malaysia Announces Latest Flagship Phone Exclusive pre-orders for the Mate50 seriesOfficially open! Users only need RM1 to experience and stand a chance to win the brand new HUAWEI Mate 50!
From now until November 2, 2022, users can pre-order the latest HUAWEI Mate50 with a deposit of RM1, and have a chance to win HUAWEI Mate 50, HUAWEI FreeBuds 4i, HUAWEI Band 6 and more from prizes worth RM15,000 Jackpot.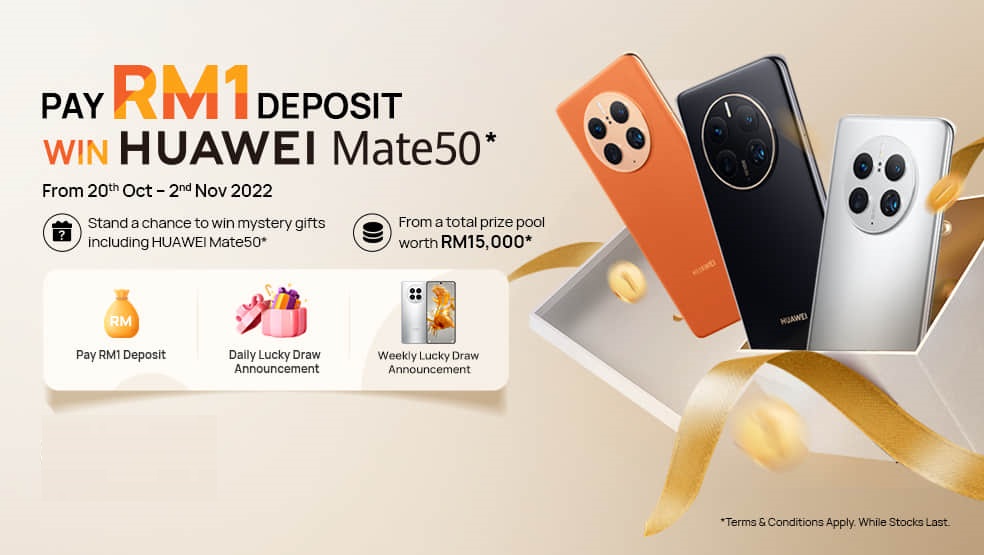 The official list of winners will be announced daily from October 21, 2022 to November 3, 2022!
HUAWEI Mate50 Series RM1 Exclusive Pre-Order Pre-Order Event:Click here
More news about the upcoming HUAWEI Mate50 series in Malaysia, stay tuned HUAWEI Official WebsiteHUAWEI Official Facebook page as well as Instagram these platforms!
For more technical information, please continue to hold the Urban Tech Story version!