AirAsia recently launched a flight ticket promotion as low as RM21!
Coinciding with the 21st anniversary of AirAsia, in order to celebrate this special day, AirAsia held a special limited-time promotion,Domestic flights start from as low as RM21, and for ASEAN countries start from as low as RM64!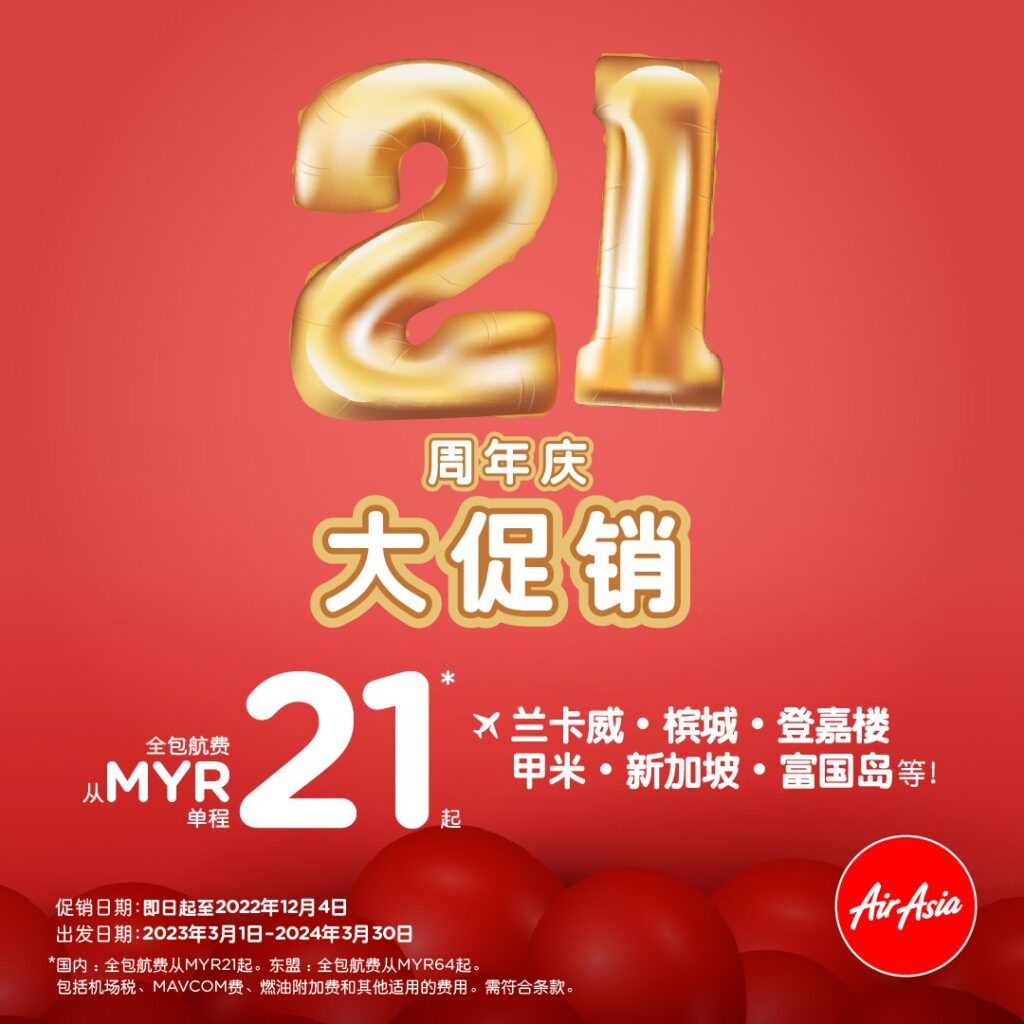 The booking date of this air ticket promotion is from now until December 4th, and the departure date is from March 1, 2023 to March 30, 2024; you can enjoy one-way all-in-fares from RM21 to flight destinations respectively Have: Langkawi, Penang, Terengganu, Krabi, Singapore, Phu Quoc and other areas.
In addition, from now until November 30, 2022, book flights from Kuala Lumpur to Langkawi, Kuching, Sarawak, and Kota Kinabalu, Sabah. From December 1, 2022 to March 30, 2024.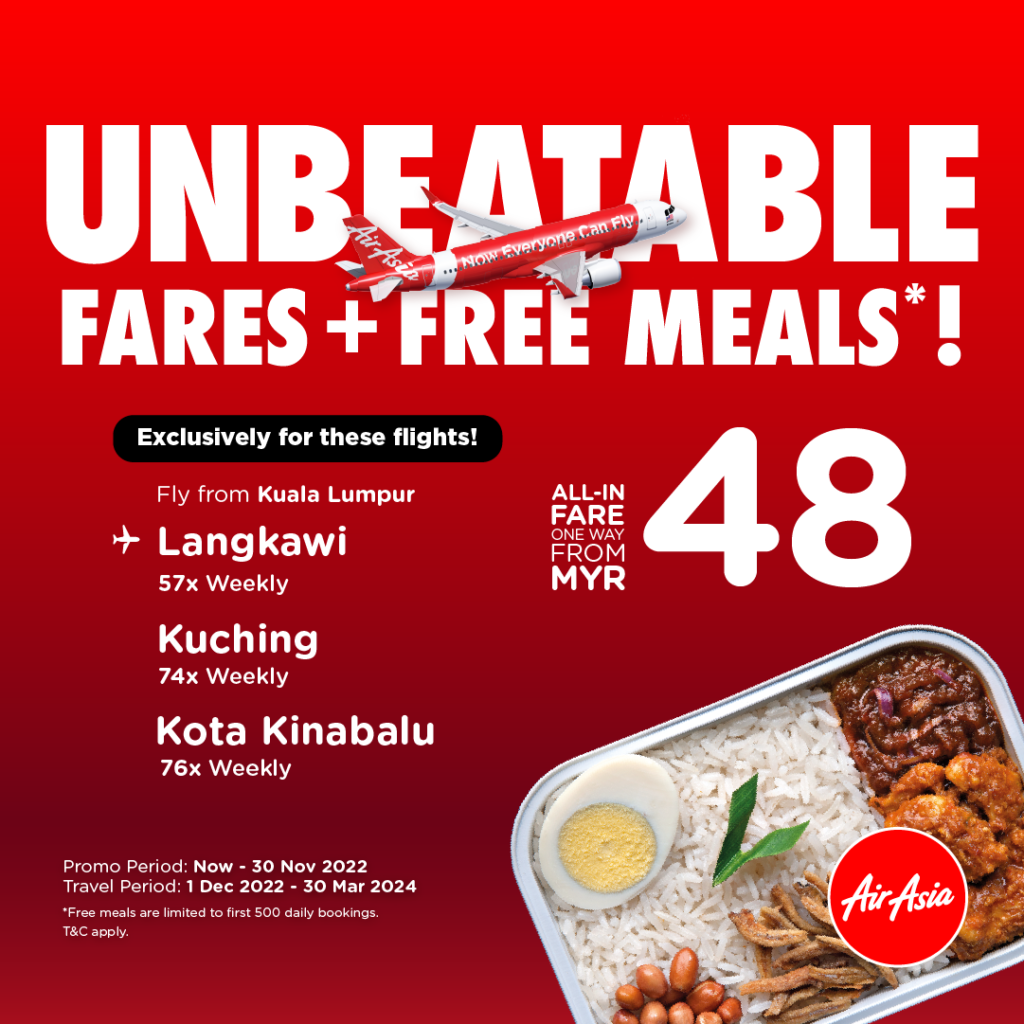 It is worth mentioning that this price already includes airport tax, MAVCOM fees, fuel costs, etc.
Friends who want to explore further tourist destinations can now take AirAsia X to fly to Perth, Taipei, Tokyo, Seoul, Melbourne, Auckland, etc. The flight date is from now until April 30, 2023, and the economy class fare is only From RM399, or book the Premium Flatbed from RM1499 for ultimate comfort and aviation experience.
AirAsia ticket promotions:
Order date: November 28 – December 4, 2022
Departure date: March 1, 2023 – March 30, 2024
For more technology information, please continue to watch the Chinese version of TechNave!
【source】