SONY announced earlier that it will officially launch PlayStation VR2 in 2023, and announced that it will prepare more than 20 games.Recently, some users releasedProduct Brochure for PS VR2from which you can get a glimpse of some of the parameters of this SONY product with high hopes.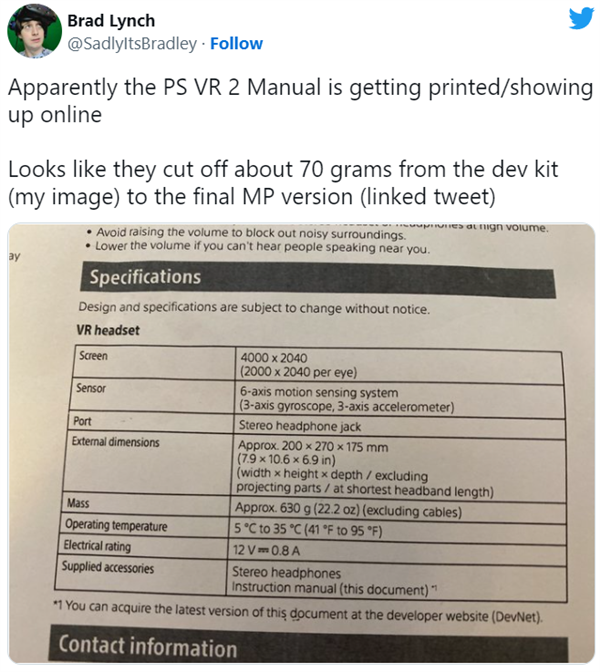 According to the exposure parameter information,The single eye resolution of PS VR2 has reached 2000×4000, and the observation field has also been improved to 110°with the new eye tracking system, allowing users to get a better sense of immersion.
At the same time, unlike the currently exposed development kit 630g,The production version will be further "slim down" to 560g, which is 70g lighterwhich is good news for users, after all, the lighter the weight, the less burden on the head.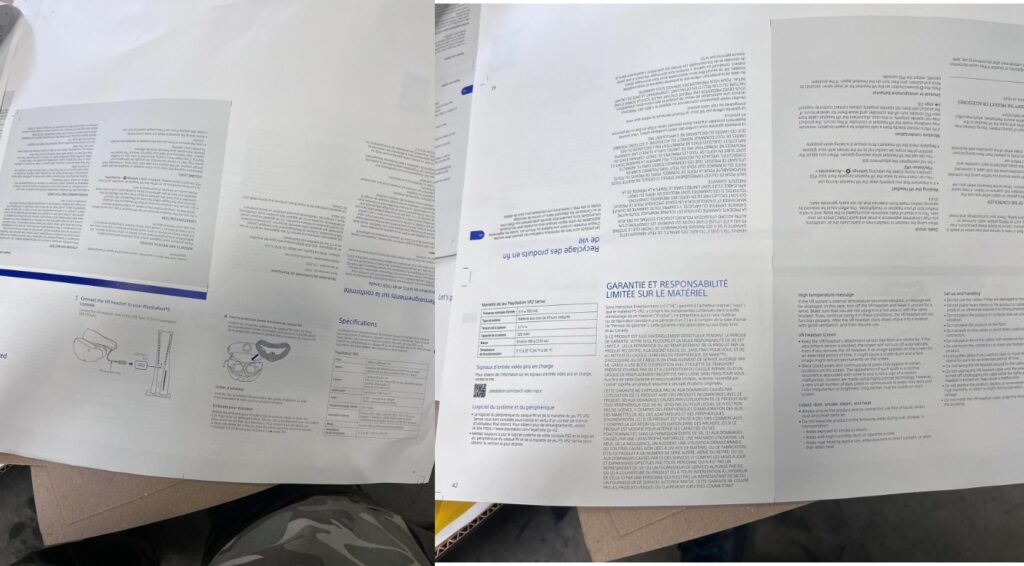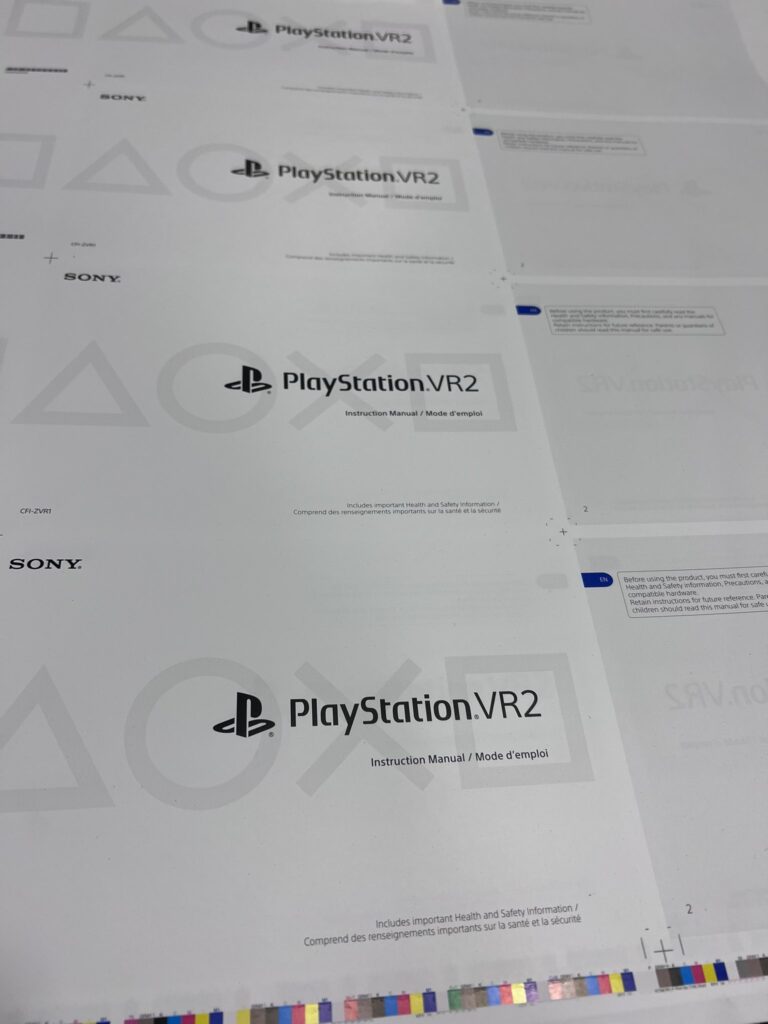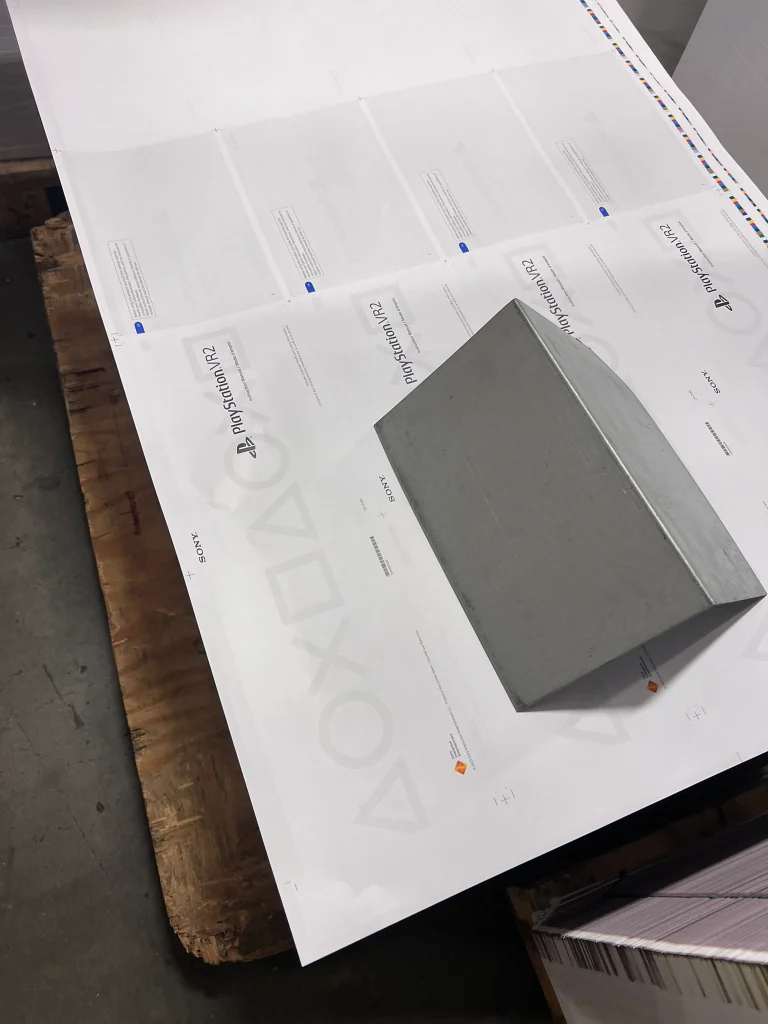 In addition, the manual shows how the PS VR2 headset can be connected to a PS5 console with a single USB-C port, and it also mentions the PS VR2 Sense controller several times, which is expected to be bundled with the headset.
At present, SONY has not announced the specific release time and price of PlayStation VR2, but judging from the popularity of the PS5 console when it was released, this product will probably become a "good financial product".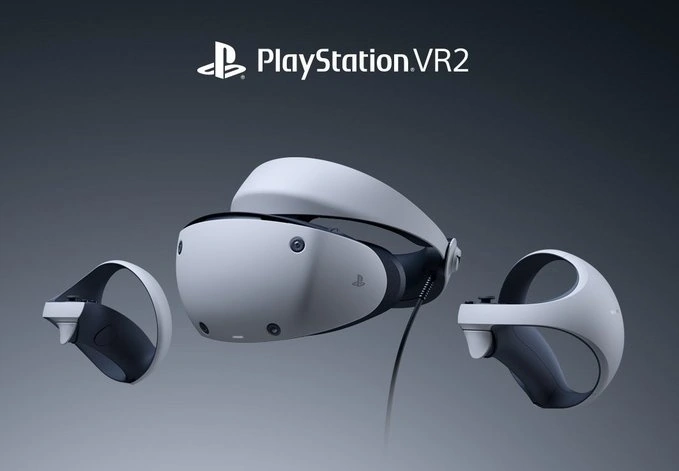 For more technical information, please continue to hold the Urban Tech Story version!
【source】