TikTok is testing AI chatbots in some regions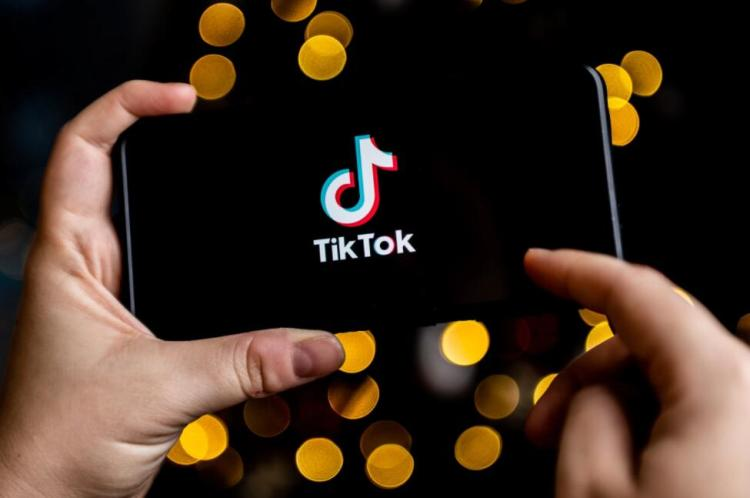 May 25th, according to foreign media reports, TikTok is currently testing AI chatbots similar to ChatGPT in specific markets.
The robot, named Tako, will appear at the top right of the TikTok screen. After clicking the icon, it will enter the communication interface through which users can interact with AI. Tako can provide certain answers to the user, and can provide content recommendations based on the user's interests and preferences.
Tako is being tested on a small scale, only for TikTok users over 18 years old. (Source: Pinwan)

Meituan Wang Xing: is researching and developing basic models and applications, and is open to external technical cooperation and investment opportunities
On May 25, Meituan released its first quarter performance report for 2023. The financial report shows that its revenue was 58.6 billion yuan, a year-on-year increase of 26.7%. On the other hand, the company's sales cost rate and marketing expense rate both decreased year-on-year and quarter-on-quarter. Driven by this, Meituan's operating profit in the first quarter of 2023 turned from loss to profit, reaching 3.59 billion yuan.
At the earnings conference call, the management of Meituan expressed its views on the hot topic of AI in the industry. Wang Xing believes that in the long run, AI may have a fundamental impact on all aspects of society, and Meituan also has an active exploration attitude in order to build its own AI capabilities and apply them to business scenarios.
Regarding the research and development process of large models that are widely concerned by the outside world, Wang Xing said that he is currently researching and developing basic models and applications. He also said that he is open to external technical cooperation and investment opportunities. If relevant progress is made, he will be happy to keep pace with the market. (Source: 36 Krypton & Interface)
Great Wall Motor reported BYD, and both parties responded
On May 25, Great Wall Motor issued a statement through its official Weibo account, reporting on the issue that BYD Qin PLUS DM-i and Song PLUS DM-i use atmospheric fuel tanks and are suspected of failing to meet the emission standards of evaporative pollutants from the vehicle. At present, Great Wall Motors is paying close attention to the filing and processing progress of the case.
Subsequently, BYD officials responded to Great Wall Motor's report, arguing that its test report was invalid and Great Wall could not use it as a basis. He also stated that he firmly opposes any form of unfair competition and reserves the right to legal proceedings. (Source: Observer Network)
Already launched in more than 40 countries and regions, OpenAI will launch the official version of ChatGPT in more markets
On May 26th, OpenAI announced that it has launched the official ChatGPT application for iPhone and iPad in more than 40 countries and regions. The official version of ChatGPT was first launched in the US market last week, and OpenAI promises to continue to expand to more countries and regions in the coming weeks.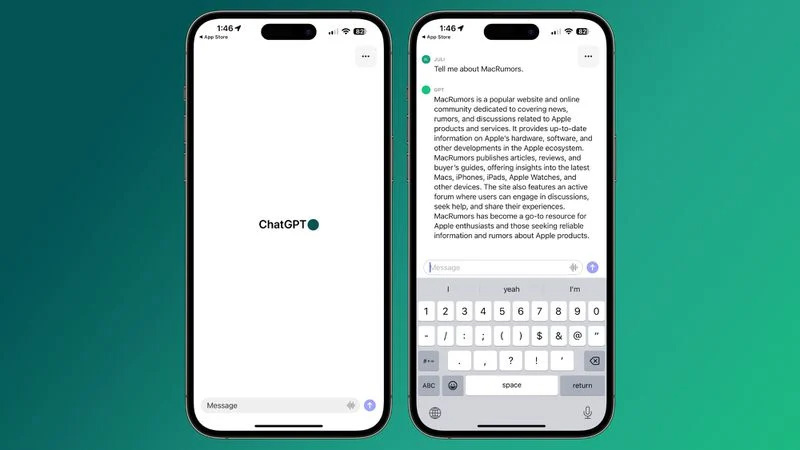 Users can enter text in the text box of the application, use Apple's built-in speech recognition function to input speech, or use OpenAI's open source speech recognition system Whisper for speech input. The app also supports code blocks, and users can copy and paste answers.
If you're a ChatGPT Plus subscriber, you'll be able to use GPT-4 capabilities through the mobile app for faster answers, and ChatGPT Plus costs $20 per month. (Source: IT House)
The video account has a small-scale internal test of local life business, and the function of group buying and redeeming coupons is launched in the live broadcast room of merchants
Tech Planet learned exclusively that the video account has launched local life components a few days ago, and leading merchant brands including Burger King China have successfully launched group purchase coupons in the live broadcast room of the video account. The video account has realized the transaction of exchange vouchers, the construction of local living infrastructure such as self-ordering at the store, and delivery to home.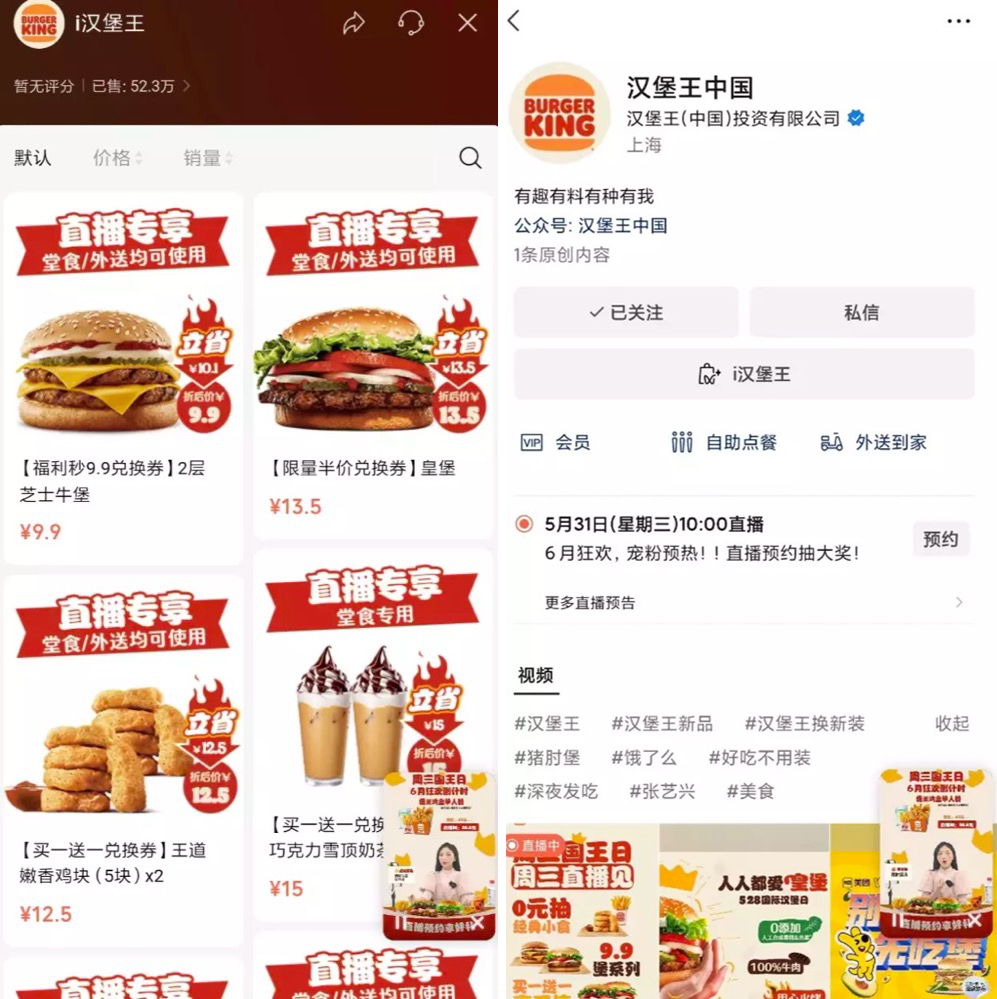 Previously in March, the person in charge of the video account revealed at the closed-door sharing session of the WeChat open class that the local life component will be officially launched in May, and merchants will sell exchange coupons on the video account, which can be used for verification at the store/self-collection or door-to-door in the same city Delivery business scenarios.
Take "Burger King" as an example. On the homepage of the brand's video account, in addition to the product window with the fixed function column "i Burger King", there are three function buttons at the bottom, namely: membership, self-service ordering, and home delivery. (Source: Tech Planet)

Ali responds to the big layoffs reported on the Internet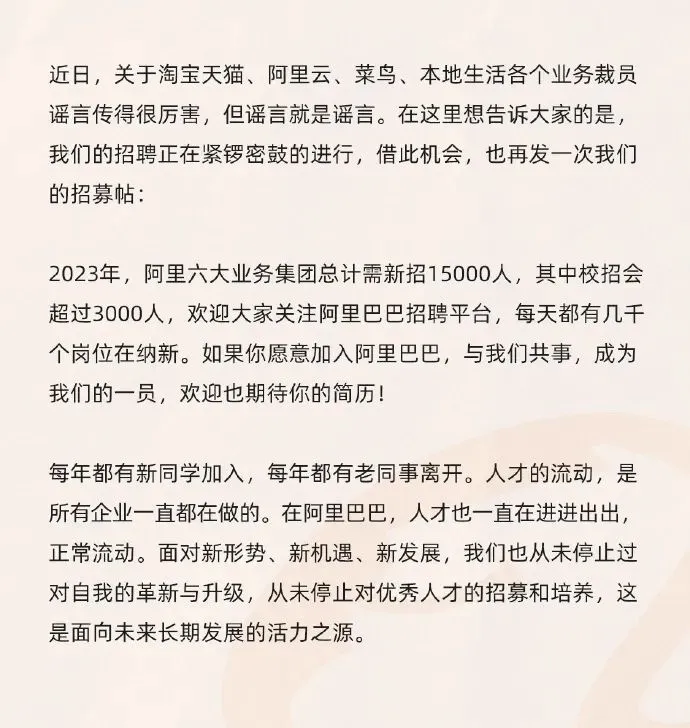 On the evening of May 25th, the Alibaba Group official Weibo announced that the six major business groups will need to recruit 15,000 new recruits in 2023, of which more than 3,000 will be recruited from schools. At the same time, the company responded, "Recently, rumors about layoffs in various businesses such as Taobao Tmall, Alibaba Cloud, Cainiao, and Local Life have spread widely, but rumors are rumors. Our recruitment is in full swing." (Source: Tencent.com)
Netease games and related value-added services revenue in the first quarter was 20.1 billion yuan, a year-on-year increase of 7.6%
On the afternoon of May 25th, Beijing time, Netease released its financial report for the first quarter of 2023 as of March 31st. The financial report shows that NetEase's net revenue in the first quarter was 25.0463 billion yuan, compared with 25.3541 billion yuan and 23.55558 billion yuan in the previous quarter and the same period last year.
Among them, game and related value-added service revenue was 20.1 billion yuan, a year-on-year increase of 7.6%; Youdao revenue was 1.2 billion yuan, a year-on-year decrease of 3.1%; cloud music revenue was 2 billion yuan, a year-on-year decrease of 5.2%; innovation and other business revenue 1.9 billion yuan, a year-on-year increase of 12.8%. (Source: Sina Technology)
TrendForce: Shipment of Apple's first headset this year will be less than 100,000 units
On May 25th, TrendForce, a division of TrendForce, pointed out in its latest report that Apple's upcoming first mixed reality (MR) headset is mainly aimed at developers, and its shipments this year may not exceed 100,000 units.
TrendForce said that there are many factors limiting the sales volume of this headset this year, including the high price, difficult production, and limited to developers in the initial stage.
Previously, Apple disclosed to suppliers in January 2022 that it estimated that the sales volume of the first headset in the first year would be 7-10 million units; Apple then lowered it to 3 million units. (Source: DoNews)
Amazon AWS rushed to push generative AI tools, accused of being immature
On May 25, customers of Amazon's AWS cloud computing business were paying attention to the ChatGPT-like generative artificial intelligence technology the company launched six weeks ago. However, so far, many customers have not been able to qualify for the test. That has raised concerns that Amazon's artificial intelligence tools aren't quite ready yet.
Amazon previously issued an official announcement announcing that it has joined the competition for generative artificial intelligence technology. Amazon's announcement was unusually vague, according to senior Amazon employees and customers. Typically, AWS launches product announcements with glowing customer testimonials from three to five customers, but this time it included just one, document-editing startup Coda, these people said.
Coda CEO Shishir Mehrotra also said he would give Amazon an "incomplete" rating after testing the AWS technology. Still, he expects AWS's AI tools to be competitive in the long run. (Source: Sina Technology)

Lenovo YOGA Book 9i dual-screen notebook released, starting at 16,999 yuan
According to news on May 25, Lenovo released the YOGA Book 9i at this year's CES, which uses a double-sided 13-inch OLED screen design. Today, this notebook is released in China, starting at 16,999 yuan.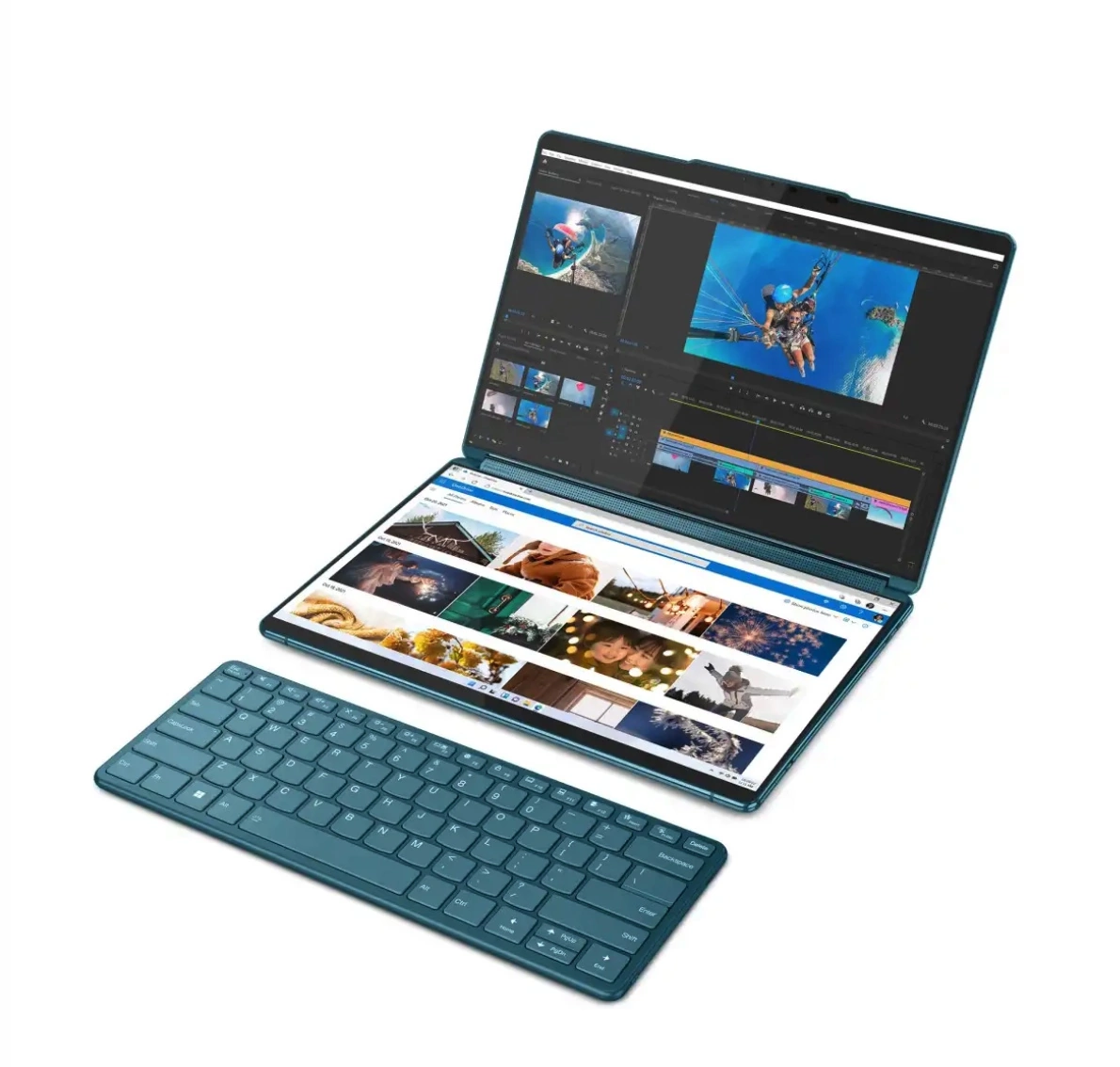 The first configuration of YOGA Book 9i is 13th generation Core i7 + 16G memory + 1TB SSD, the first price is 16999 yuan, and it is now on sale. (Source: IT House)
FF will hold a press conference on May 31, Beijing time, and start the first phase of product delivery at the end of May
On May 25 (Beijing time), Jia Yueting's Faraday Future (FF) announced that it will hold the ultimate release of FF 91 & Faraday Future 2.0 on May 30 (Beijing time 31), Los Angeles time.
According to various sources, FF will also start the first phase of delivery by industry experts FPO (Futurist Product Officer) on May 31, local time in the United States, as promised at the Q1 financial report meeting. The first batch of users will have the opportunity to pay in full to Experience the innovative FF 91 and lock in product ownership. (Source: Securities Times)
Support Find My positioning, Apple's US official website has a Travel Mug 2+ travel mug: priced at $199.95
According to news on May 25, Apple's US official website recently launched Ember's temperature-controlled Travel Mug 2+ travel mug, priced at $199.95 (currently about 1412 yuan). The biggest highlight of this travel mug is that it supports "Find My", which can be located and retrieved on iPhone, iPad and Mac after it is lost.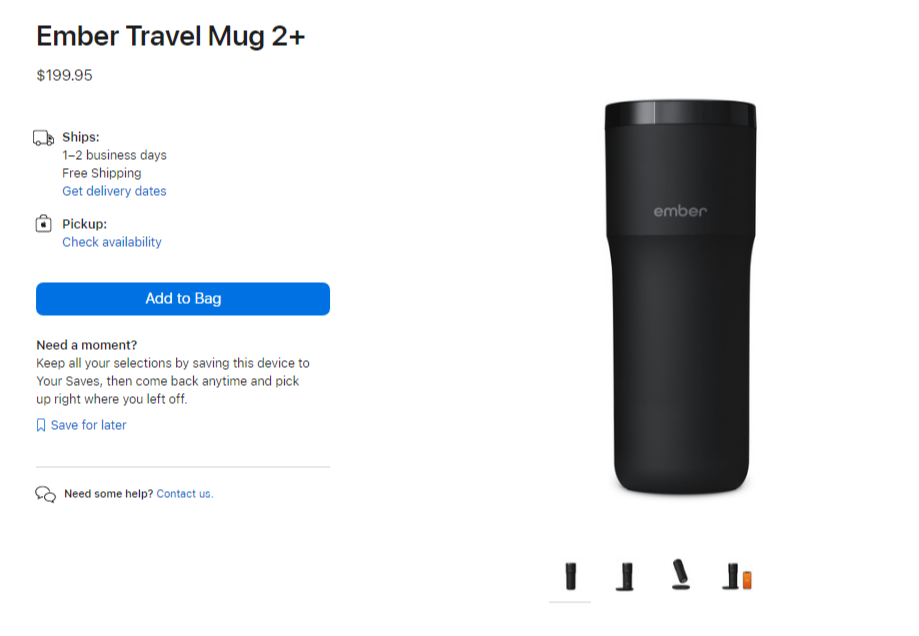 The Travel Mug 2+ travel mug is exactly the same as the previously launched Travel Mug 2 travel mug in terms of functions, mainly adding the "Find My" function. If you forget to bring it when you go out, this travel mug also has a built-in speaker that can make a sound.
The Travel Mug 2+ travel mug has a temperature control function to ensure that your coffee or other hot beverages are at the right temperature for drinking for up to 3 hours. Checked Apple's official website in China, but did not find this travel mug on the shelves. (Source: IT House)

Researchers push sign language-to-text AI translator to help hearing-impaired people communicate normally
Researchers at the Barcelona Supercomputing Center (BSC) and the Polytechnic University of Catalonia (UPC) have developed a new tool for translating sign language into text to give hearing-impaired people more inclusiveness and accessibility. The tool leverages artificial intelligence techniques, including self-attention mechanisms and faster throughput, to more accurately understand signer gestures and produce accurate transcriptions.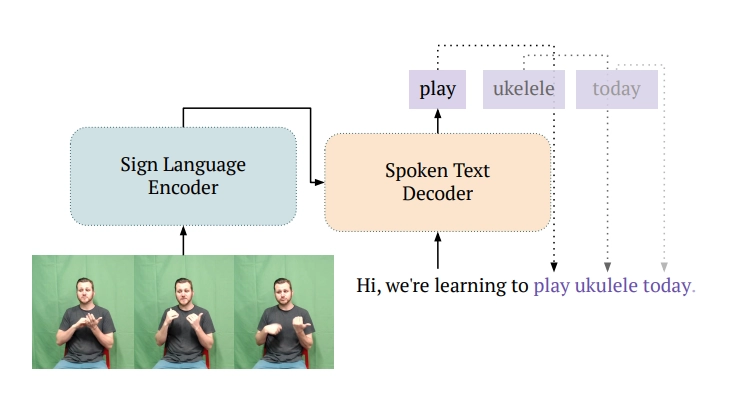 Source paper "Sign Language Translation from Instructional Videos"
The tool is based on the How2Sign dataset, a publicly available large-scale, multimodal and multiview dataset comprising 80 hours of American Sign Language instructional videos and corresponding English transcripts. This dataset was released by BSC and UPC to train a model to convert sign language to text. (Source: IT House)