In addition to the new MacBook Pro, Apple also released a new Mac Mini!Like the MacBook Pro, the Mac Mini is equipped with the latest M2 Pro processor at the highest price.From RM2499!
One of the biggest highlights of the Mac mini this time is its performance. This is the first time that Apple has put the M2 Pro into the Mac mini product line, pushing the performance of the Mac mini to a new level. According to the official introduction, the M2 Pro's 12-core CPU is up to 1.9 times faster than the M1, and the 19-core graphics processor is up to 2.6 times faster.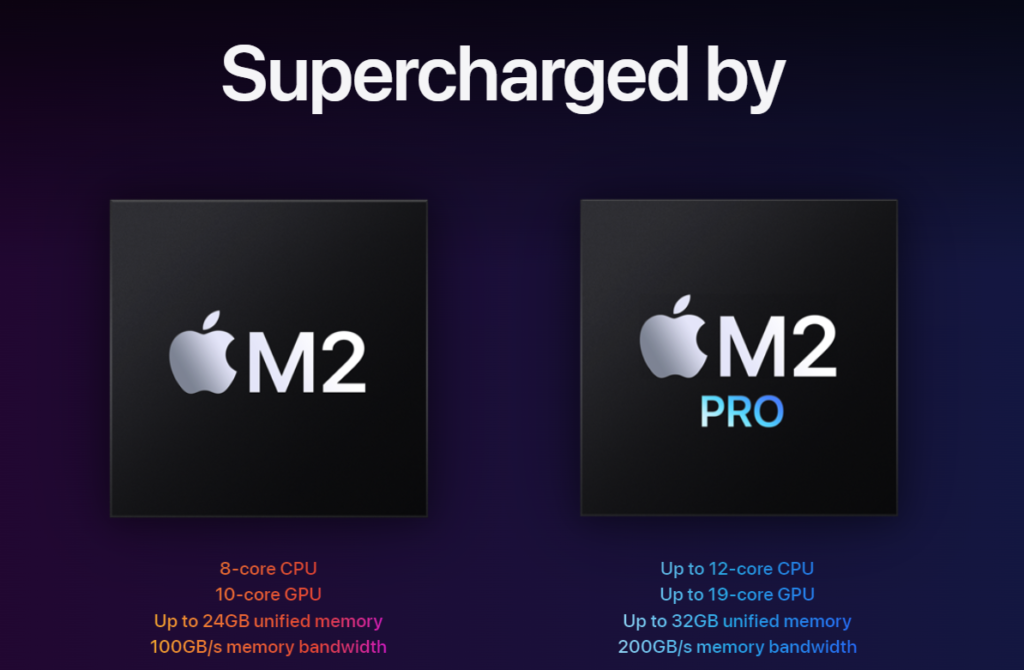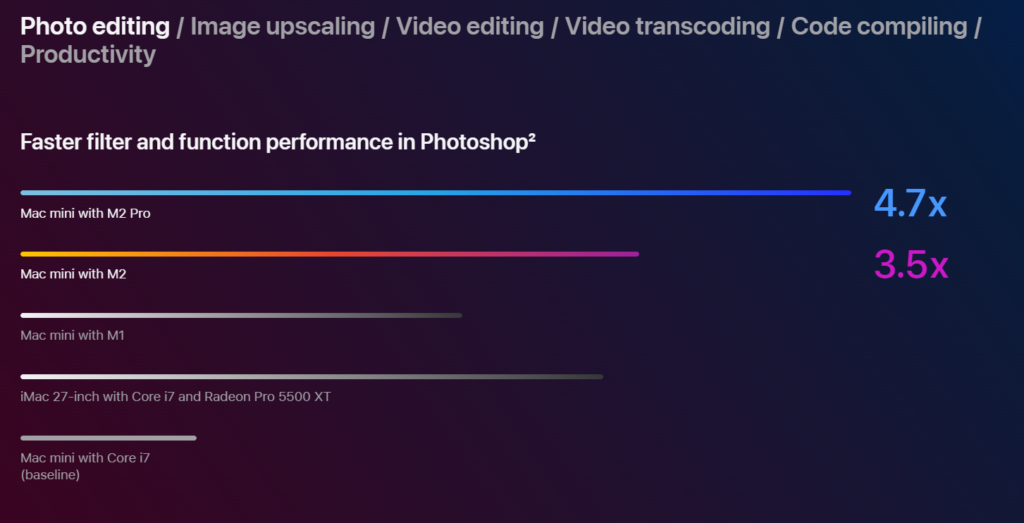 And because the M2 Pro has more CPU and GPU cores, the memory bandwidth is up to twice that of the M2. The processing of ProRes, H.264, and HEVC videos is so fast that even multiple 8K resolution video streams can be edited at the same time.
More importantly, the M2 Pro package has more than 40 billion transistors, twice that of the M2, 50% more memory than the M2, and double the memory bandwidth. So whether editing a large selection of projects in Lightroom Classic, grading 8K video with DaVinci Resolve, working on a variety of large-scale projects, or switching between professional workflows, everything is a breeze.
Not only that, the Mac mini Standard Edition is also equipped with the M2 processor. Compared with M1, M2's new-generation 8-core central processing unit is up to 18% faster, and the new 10-core graphics processor is up to 35% faster.

In addition, Apple broke through the Soc architecture design, integrating the central processing unit, graphics processing unit, unified memory and neural network engine on a single energy-efficient chip. In addition, the unified memory is an innovation of the Mac mini. The official said that the unified memory of the Mac is not comparable to traditional memory. The integrated high-bandwidth and low-latency memory pool makes Apple chips transmit data more efficiently and do everything smoothly.
In terms of interfaces, the M2 version is equipped with Ethernet, Thunderbolt 4, HDMI, USB-A and 3.5mm headphone jacks. The M2 version is equipped with two Thunderbolt 4 ports, while the M2 Pro version is equipped with 4 Thunderbolt 4 ports.
As for the price: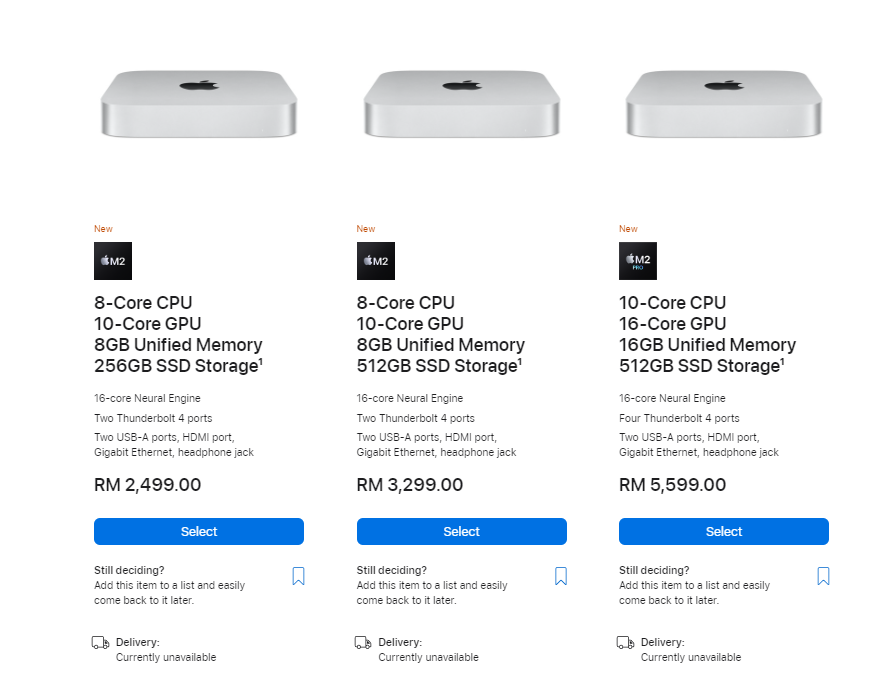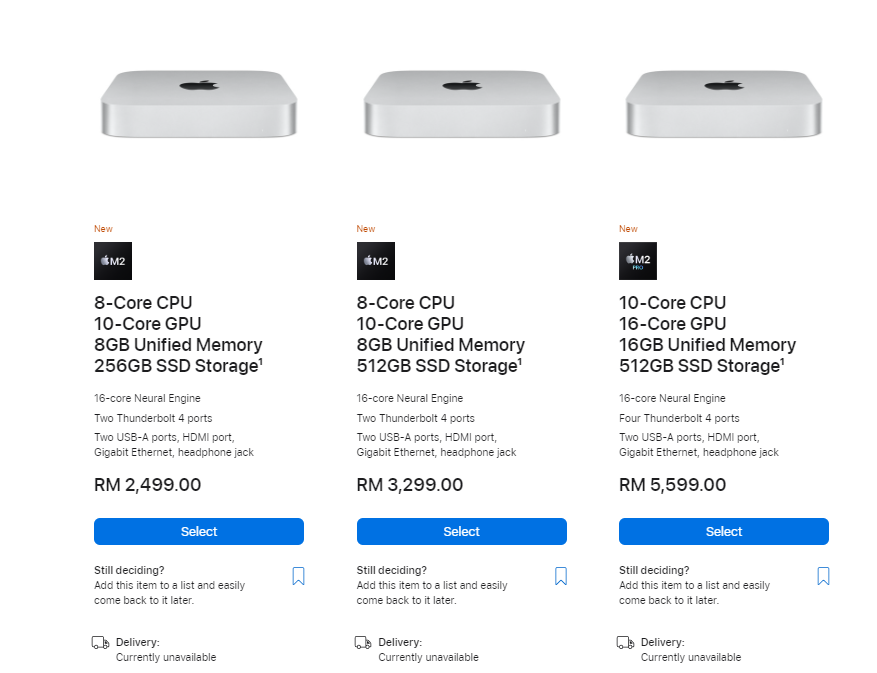 The price of Mac mini with M2 processor starts from RM2499
The price of Mac mini with M2 Pro processor is RM5599
For more details, go toApple official websiteCheck. For more technology information, please continue to stay on the Chinese version of TechNave!