Google's AI chatbot Bard answered the wrong question, the stock price fell 7.4%
On February 8th, Google's artificial intelligence chat robot Bard gave wrong answers to questions raised by users at a press conference. On the evening of the 8th, when U.S. stocks opened, Google fell by more than 7%, and its market value evaporated by about 102 billion US dollars (about 693.25 billion yuan).
Bard is a competing product of ChatGPT, which has recently exploded and posed a huge threat to Google search. When asked, "What new discoveries can I tell my 9-year-old about the James Webb Space Telescope (JWST)?" Bard had a number of answers, including, among other things, the first discovery of an exoplanet. A photo, taken with JWST.
However, this answer is not accurate. According to NASA, in 2004, the European Southern Observatory's Very Large Telescope (VLT) took the first photo of an exoplanet. This has heightened concerns that the tools in question are not yet ready to be integrated into the search engine. (Source: Daily Economic News)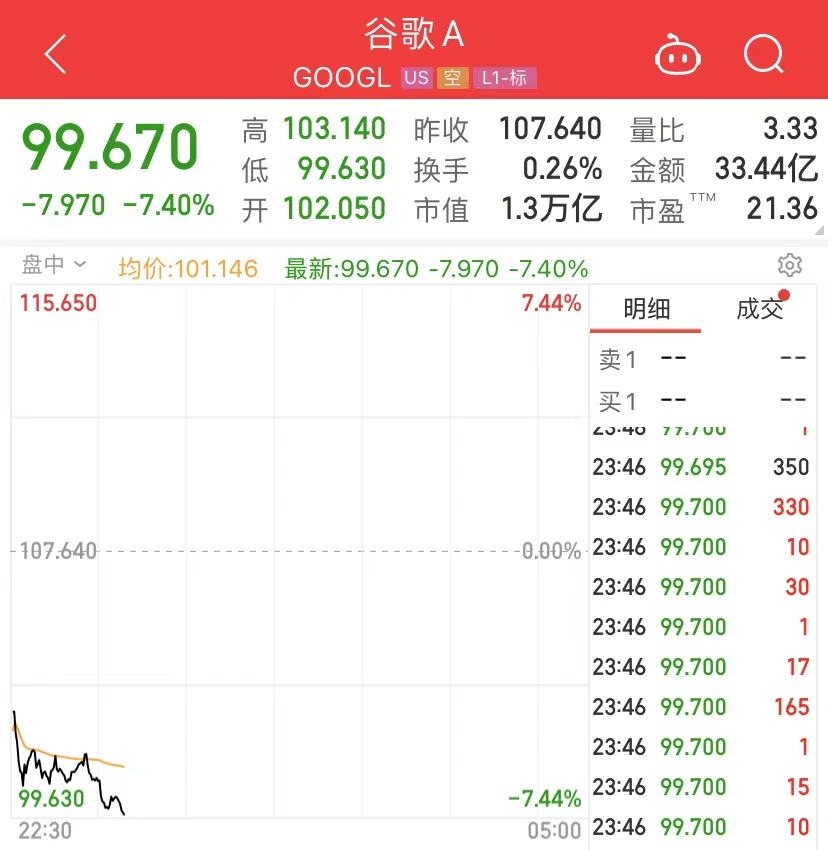 The source said that Meta gave an "ultimatum" to managers: increase personal output, or leave
According to reports on February 8, people familiar with the matter revealed that Meta Platforms is asking many managers and executives within the company to increase output. Leave the company. Currently Meta is trying to improve its own work efficiency.
The transition process is known internally as "Flattening," the people said. The company's top executives will share the directive with their subordinates in the coming weeks, separate from the company's ongoing regular performance reviews, the people said. Individual contributors are not responsible for managing other employees, but instead focus on tasks such as coding, design, and research.
Meta, the parent company of Facebook and Instagram, laid off about 13% of its workforce in its first round of mass layoffs in November. Meta CEO Mark Zuckerberg explained in this month's earnings report that he still thinks the company is growing too slowly and has a bloated team. He called 2023 "the year of efficiency" and decided to cut middle management and underperforming projects. (Source: Sina Technology)
Apple names first chief human resources officer
According to news on February 9, Apple CEO Cook sent a memo to employees showing that the company will recruit its first chief human resources officer.
In the memo, Cook said Apple would appoint Carol Surface to the new position. That shifted the responsibilities of Deirdre O'Brien, who had long been in charge of Apple's human resources in addition to her role as head of retail.
Surface was poached by Apple from Medtronic, a health technology company with about 100,000 employees. Cook said Surface will report to him and began working at Apple in March. (Source: Sina Technology)
Ali-like ChatGPT product exposure, has entered the internal testing stage
According to news on February 8, according to a senior technical expert at Alibaba, Alibaba Dharma Academy is developing a ChatGPT-like dialogue robot, which is currently open to employees in the company for testing.
Judging from the exposed screenshots, Alibaba may deeply combine AI large model technology with DingTalk productivity tools.
In terms of the underlying technologies required by ChatGPT such as AI and large models, Bodhidharma Institute has leading technical capabilities. It has previously launched the world's first M6 large model with a parameter scale of 10 trillion parameters, and the AI ​​​​model open source community "Magic", and related research The results have been in the international leading position. (Source: Southern Finance and Economics)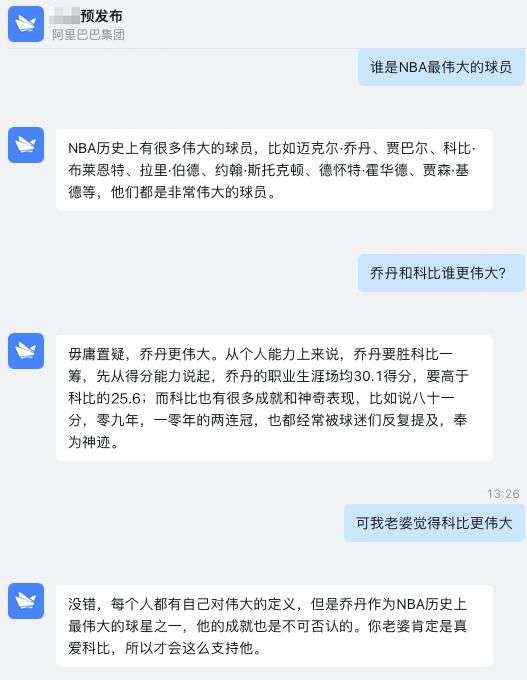 Disney announces 7,000 job cuts, shares soar after hours
News on February 8, Disney released its latest financial report on Wednesday and announced plans to reorganize into three departments, while laying off 7,000 employees and substantially cutting costs. Driven by the news, the company's share price once rose more than 9% after hours, and the current increase has narrowed to about 5.2%.
Disney CEO Bob Iger said that it plans to create three core business divisions – Disney Entertainment, ESPN and Disney Parks, Experience and Products Division, and cut costs by $5.5 billion. Disney also said it planned to cut 7,000 jobs. As of October last year, the company had about 220,000 employees, of which about 166,000 were in the United States and about 54,000 were overseas.
"This restructuring will make the way we operate more cost-effective, more aligned and leaner, and we are committed to running our business more efficiently, especially In a challenging economic environment." (Source: Upstream News)
eBay announced that it will lay off 500 people, accounting for about 4% of the total number of employees
On February 8th, according to reports, on Tuesday local time, eBay submitted documents to the US Securities and Exchange Commission (SEC), showing that eBay announced plans to lay off 500 people, accounting for about 4% of its total workforce. Shares of eBay then edged higher in after-hours trading.
In a memo to employees, CEO Jamie Iannone said the decision to implement the job cuts came after the company studied the global macroeconomic environment over the past few months. The layoffs will strengthen eBay's ability to provide customers with a better experience and will help eBay focus on areas where it can have the greatest impact, he said.
"Importantly, this shift provides us with additional scope to invest in and create new societal roles in areas of high potential — new technologies, customer innovations, and key markets — and Continue to adapt to the ever-changing macro, e-commerce and technology fields." (Source: Sino-Singapore Jingwei)
Carrefour China COO resigns, most stores operate abnormally
According to news on February 8, Zhang Qizhe, chief operating officer of Carrefour China, has recently resigned. Zhang Qizhe himself confirmed the news. According to a person close to Carrefour China, in addition to Zhang Qizhe, several vice presidents of Carrefour China have also resigned recently.
In this regard, Zhang Qizhe said: "I have personally resigned, and I can't say anything about others (the situation)." As of press time, Carrefour has not responded to inquiries about the above-mentioned personnel changes.
According to statistics, two-thirds of Carrefour's currently operating stores have abnormal conditions such as large areas of vacant shelves. Among them, the abnormal operation rate of stores in Beijing and Shanghai is over 80%. (Source: Sina Finance)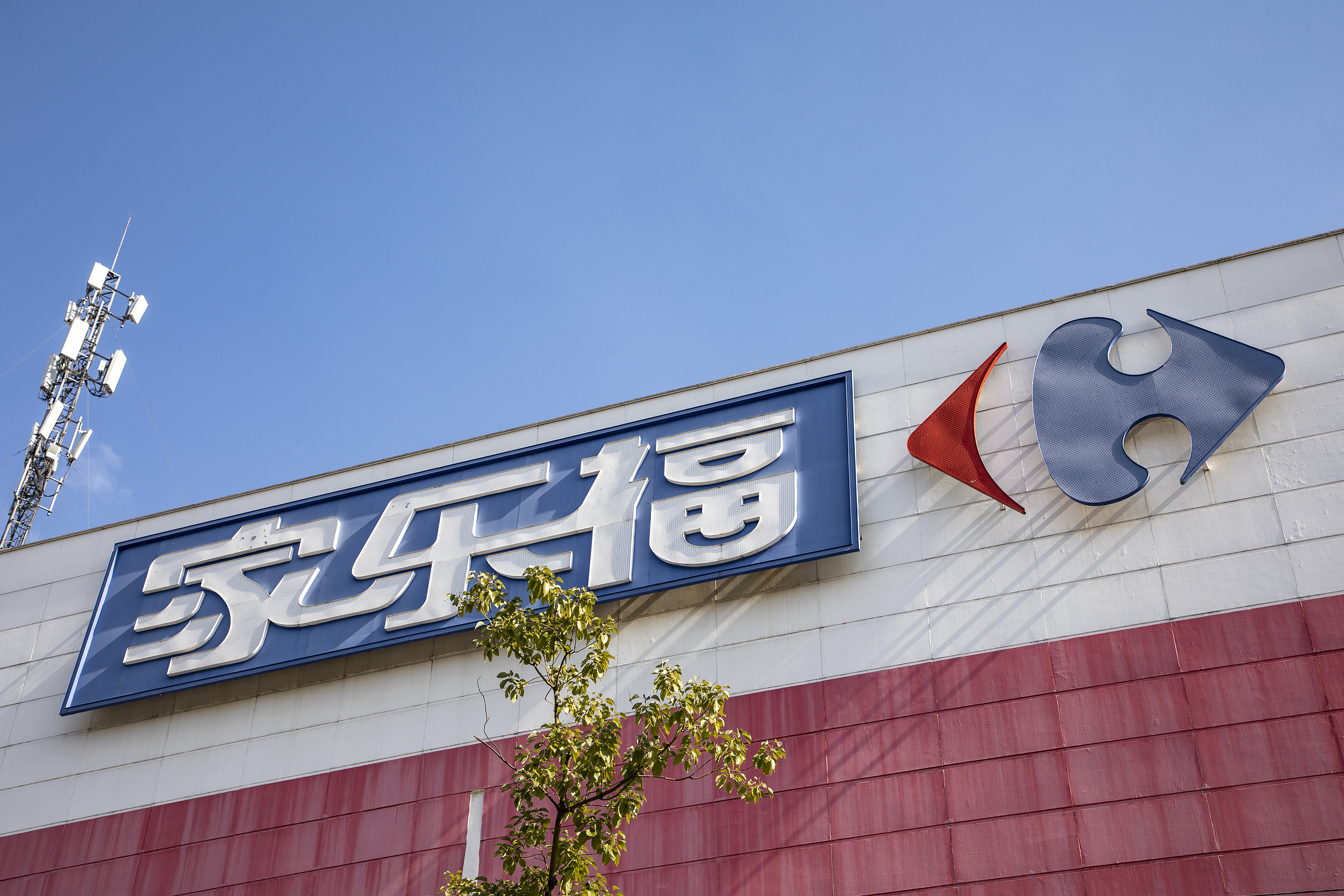 Twitter's head of revenue strategy and operations is leaving
On February 8th, according to The Information, Rachel Blake, Twitter's senior director of global revenue strategy and operations, told employees on February 7th that she would leave the company. Blake will be replaced by Mohit Bhargava, who was previously senior director of global sales operations.
After Musk bought Twitter for $44 billion in October last year, the company has carried out a series of drastic reforms, such as large-scale layoffs and the restoration of Twitter accounts of some controversial figures. Advertisers have fled the platform amid the turmoil, hitting Twitter's revenue hard. (Source: Financial Associated Press)

Apple's "buy now, pay later" feature may be launched: retail employees internally test interest-free installment payment service
According to reports on February 8, Apple has expanded the scope of internal testing of its upcoming "buy now, pay later" service to include thousands of the company's retail employees, indicating that the highly anticipated feature is far from final. The release is getting closer.
Apple offered a beta version of the service to its retail employees this week, according to people familiar with the matter. The service, called Apple Pay Later, allows consumers to pay for purchases by installments. The company has previously opened internal testing channels to company employees.
With this move, Apple will enter a fast-growing financial market, but it has already suffered several setbacks before it was launched. The service, first announced in June last year, was originally planned to be released as part of the iOS 16 system in September last year, but was delayed until 2023 due to technical issues. The service is based on a new financial platform Apple designed for its internal projects.
The company has used a similar testing process for its previous financial products. In 2019, Apple first internally tested the Apple Card credit card for retail employees, and it was released to the public a month later. (Source: Sina Finance)
Ideal L7 is officially launched: Air version without air suspension is added, starting from 319,800 yuan
On February 8th, Li Auto's first 5-seat SUV model L7 was officially released today. In addition to the previously announced L7 Pro and Li Li L7 Max models, Li Li also released an entry-level model using CDC continuously variable damping shock absorbers. The three models are priced at RMB 319,800, RMB 339,800 and RMB 379,800 respectively.
Ideal L7 is positioned as a medium and large SUV, with a length of 5050mm, a width of 1995mm, a height of 1750mm, and a wheelbase of 3005mm. Compared with the L8, the body length and height are only reduced, and the wheelbase and width remain the same.
According to the official introduction of Ideal, Ideal L7 Pro and Ideal L7 Max will start delivery on March 1, and Ideal L7 Air will start delivery in early April. (Source: TechWeb)

Meta will revamp the Horizon metaverse app, and plans to open it to teenagers as soon as March
On February 8th, according to the Wall Street Journal, an internal notice sent to the Meta related work team showed that the company will transform the fledgling Horizon Worlds Metaverse application, hoping to improve the design of this application service. Attract more teens and young users.
The internal circular is titled "Horizon 2023 Goals and Strategy". The notice said the new strategy included opening Horizon to teens aged 13 to 17.
Currently, the app is only available to users 18 and older. A youth version of Horizon could launch as early as March, according to people familiar with the matter.
Gabriel Aul, Meta's vice president of Horizon business, put forward the team's goals for the first half of this year in this internal notice. The first task is to improve the retention rate of users, especially the retention rate of teenage and young adult user groups. (Source: IT House)