A tweet from Google Pixel's official Twitter account was actually posted on an iPhone. How much does this affect Google's image?
Time Cook's official Twitter account posted a tweet about the M2 iPad Pro on October 18, and the Google Pixel official Twitter account retweeted the tweet on October 19, promoting its own Pixel model and the NBA.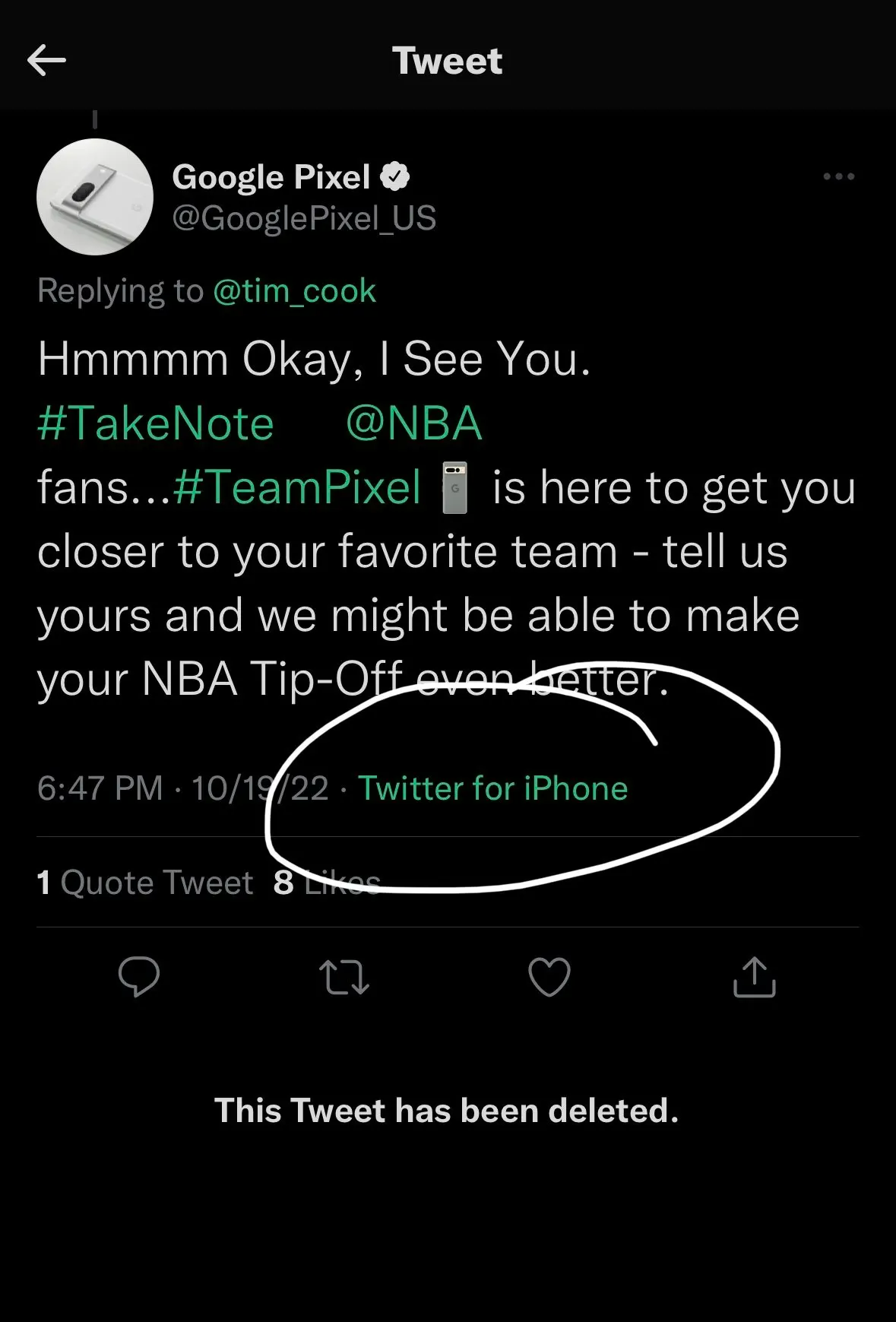 But the tweet was from an iPhone. The tweet was subsequently deleted, and Google Pixel officially tweeted the same content again on October 20, but this time it was sent through the Twitter web page.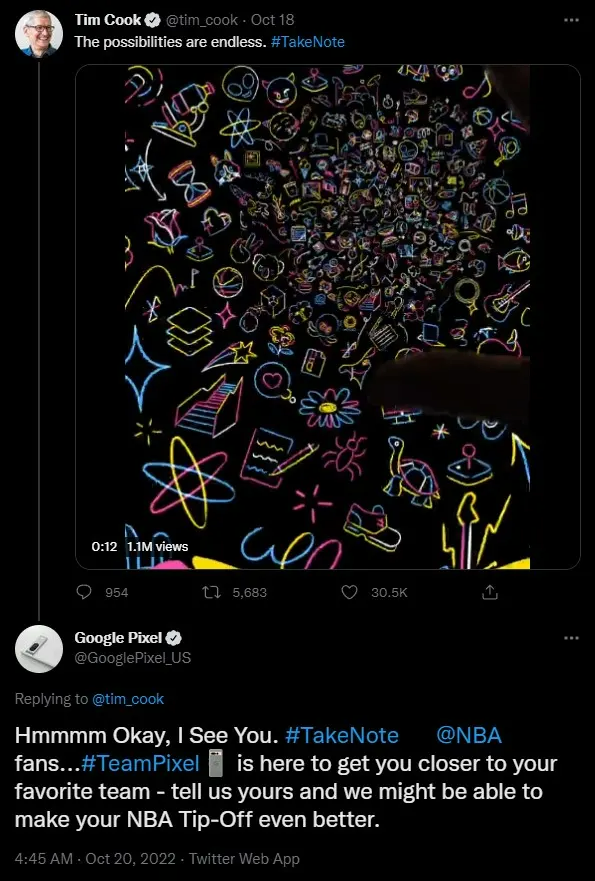 In fact, this is not the first time this has happened, Samsung used the iPhone in January last year to publish a tweet promoting the Galaxy Unpacked.
For more technical information, please continue to hold the Urban Tech Story version!
【source】