Google CEO Response: We have a more powerful language model, and the upgraded Bard chatbot is coming soon
Google CEO Sundar Pichai (Sundar Pichai) said in a recent interview with the New York Times podcast that we have a more powerful language model and will soon launch an upgraded version of the Bard chatbot.
Google opened the chatbot Bard service to users in the United States and the United Kingdom last week, but the initial feedback was not good. In addition, the news that Bard used ChatGPT for training broke out, which made Google "destroyed."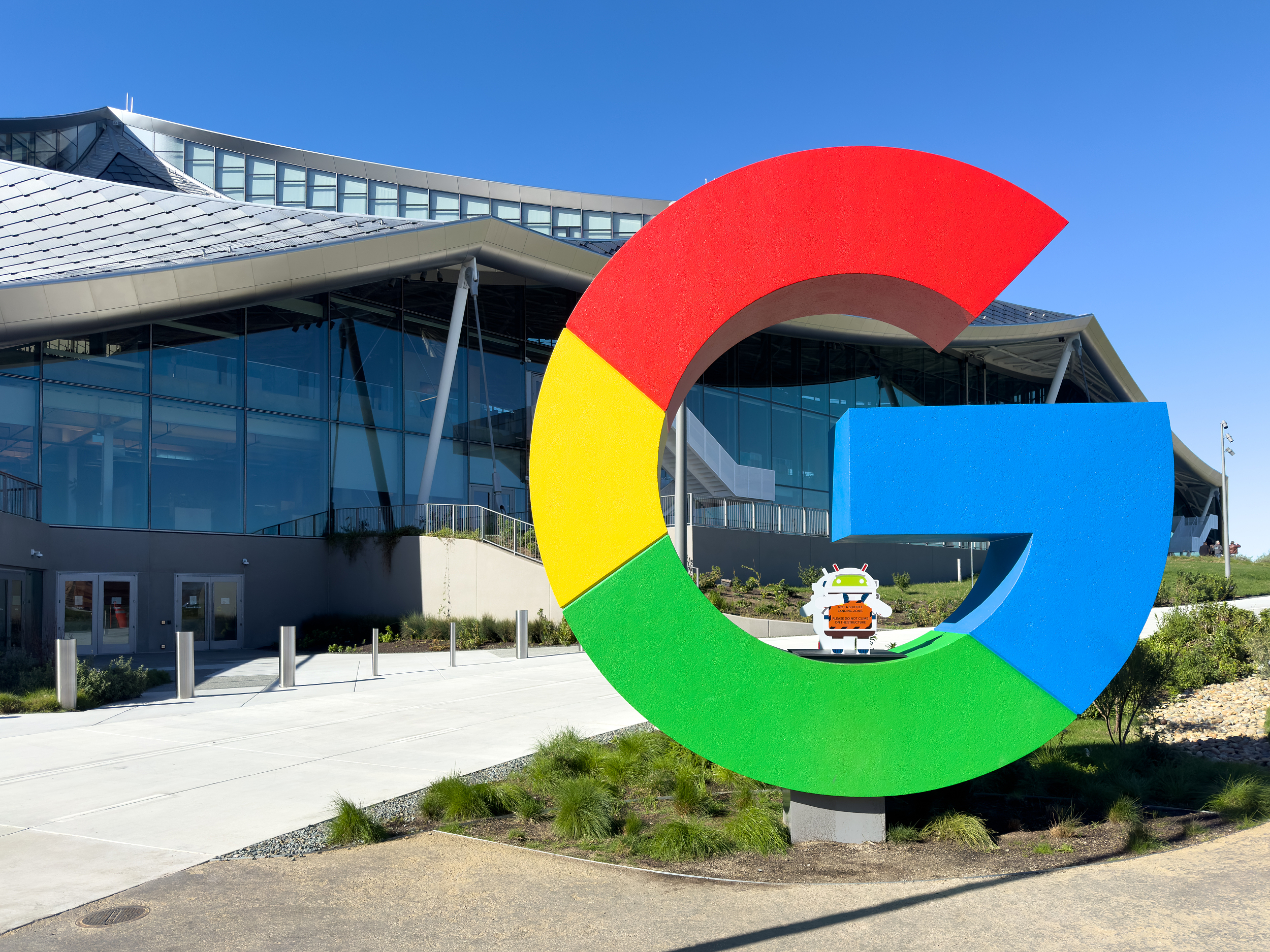 Bayview Park Building / Image source: Visual China
Pichai responded in the interview: "We have a more powerful model, Bard can better answer mathematical questions, improve reasoning and programming capabilities. The upgraded version of Bard will have new progress next week."
Pichai said that the existing Bard is not powerful enough because of a decision made by Google out of prudence. "I don't think we need to come out with a more powerful model until we have full control," Pichai said. (Source: Sina Technology)

Microsoft's data center under construction in the Netherlands was exposed to environmental problems and was opposed by local farmers
Microsoft's ultra-large-scale data center in the Netherlands encountered environmental problems and was opposed by local farmers. The report pointed out that there are two main problems with the data center. One is the area occupied, and the other is the issue of nitrogen emissions.
A hyperscale data center requires at least 10,000 square feet of floor space. However, the Dutch government introduced relevant restrictions in 2022, and Microsoft's data center under construction was exempted.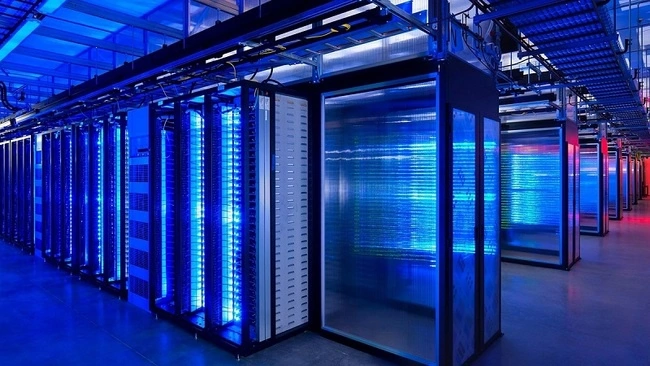 Inside the data center / Image source: Sina News
Another issue is nitrogen emissions. The Netherlands produces four times as much nitrogen as other EU countries and is working to halve these emissions by 2030. However, Microsoft managed to obtain a "tolerance decision" from the local environmental agency, allowing Microsoft to proceed with data center construction despite excess nitrogen emissions. (Source: Sina News)
Apple partners with educational institution Exceptional Minds to help autistic art students develop ideas into careers
Apple expressed its support for Exceptional Minds, a non-profit organization and educational institution, to help autistic art students develop their creativity into careers.
Apple's new project promotion / Image source: IT Home
Apple offers a 3-year course for autistic art students. In the past few years, it has helped many students find jobs in major companies in the industry such as Marvel, Nickelodeon and Cartoon Network.
Apple's curriculum includes job training, current industry-standard software and hardware training. During their first year, students learn the Mac versions of the Adobe Creative Suite family of apps, including Photoshop, After Effects, Premiere, and Animate.
In addition to technical training, students also need to complete vocational training in 3 years, including a set of vocational reality education, learning skills such as writing resumes, building professional resumes, and participating in interviews to help them find jobs in the industry smoothly. (Source: IT House)

The world's first commercial submarine data center was launched, with a structural design life of 25 years
Hainan released a public account to announce the launch of the world's first commercial submarine data center. The contractor of this project is Shenzhen Hailanyun Data Center Technology Co., Ltd., which previously cooperated with the National Marine Environmental Monitoring Center to select the sea area for the construction of the submarine data center and settle in Qingshui Bay, Yingzhou Town, Lingshui Li Autonomous County.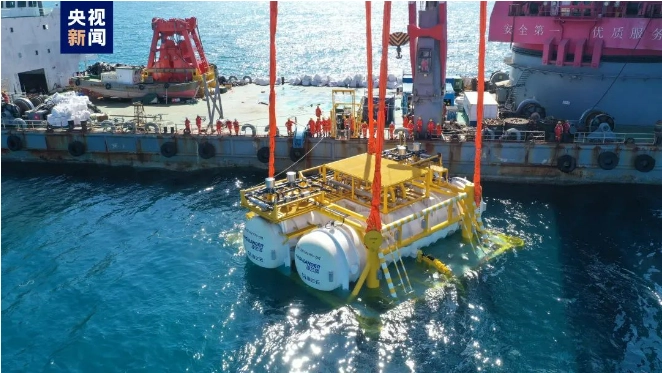 The world's first commercial submarine data center is launched / Image source: CCTV News
The data center is composed of shore station, underwater relay station, underwater data terminal and submarine cable. The shore station carries power, network access and central monitoring and other facilities. The underwater relay station is responsible for the intermediate connection of power and network distribution, control and return. A general term for underwater facilities, and underwater data terminals are placed together with electronic information equipment and underwater facilities.
Among them, the underwater relay station and the underwater data terminal are deployed on the designated target seabed. (Source: CCTV News)
The box office of Makoto Shinkai's animated film "Journey to Bell Bud" broke through 500 million, winning the box office for 8 consecutive days
According to the news on April 1, "Journey to Bell Bud" officially announced that the cumulative box office exceeded 500 million. As of March 31, it has been the box office champion for 8 consecutive days.
As of 19:00 last night, "Journey to Lingya" had a score of 9.5 points on Taopiaopiao, with a total of 174,931 comments, of which men and women accounted for 54.7% and 45.3%. "Journey to Bell Bud" was released in Japan on November 11 last year, and its box office performance in the first weekend surpassed the performance of "Your Name" and "Weathering With You", becoming the first-week box office film directed by Makoto Shinkai. (Source: IT House)
Yu Chengdong, CEO of Huawei Terminal BG personally issued an order: Ask the world to remove all Huawei logos
Internally issued a document reiterating that it does not make cars, and that the Huawei brand is strictly prohibited from appearing in front of or as a car brand. Yu Chengdong, CEO of Huawei Terminal BG and CEO of Smart Car Solution BU, personally issued an order: Wenjie stores will start to dismantle all related products on April 1. Huawei promotional materials.
Yu Chengdong explained that the purpose of calling "Huawei Wenjie" is to create an ecological brand, so that consumers will not be confused when choosing, because it is now produced by Celes, and soon Chery, BAIC, and JAC will also produce products equipped with Huawei. A car with a complete set of solutions will come out; in fact, Huawei has always insisted on not building cars, but helping car companies build good cars together. (Source: Securities Times)
Weilai Li Bin: Weilai mobile phone will be released and delivered in the third quarter of this year
It is reported that at the Forum of 100 Electric Vehicles, Li Bin, the founder and chairman of Weilai Automobile, revealed today that the Weilai mobile phone will be released and delivered in the third quarter of this year.
Li Bin revealed in July last year that the company is promoting the mobile phone business. At the NIO Day 2022 event held in December last year, Li Bin said again that Weilai mobile phones are already being manufactured and plan to develop a new mobile phone every year, just like Apple.
It is reported that the NIO mobile phone research and development team has more than 300 people, absorbing a large number of staff from major mobile phone research and development companies such as OPPO, Huawei, Meitu, and Xiaomi.
It is worth noting that at the Meizu Lynk & Co Unbounded Ecological Conference held on March 30, Shen Ziyu, chairman and CEO of Xingji Meizu Group, said: "Car manufacturers without mobile phone software empowerment will gradually fall behind." (Source: Caijing.com)

Apple's charging head patent approved: with multiple ports such as USB-C, the output power can be dynamically adjusted
According to the trademark list published by the United States Trademark and Patent Office (USPTO), Apple has obtained a patent for a charging head. The design sketch provided by Apple shows that this charging head is small in size, can provide high power output, and can charge multiple devices at the same time.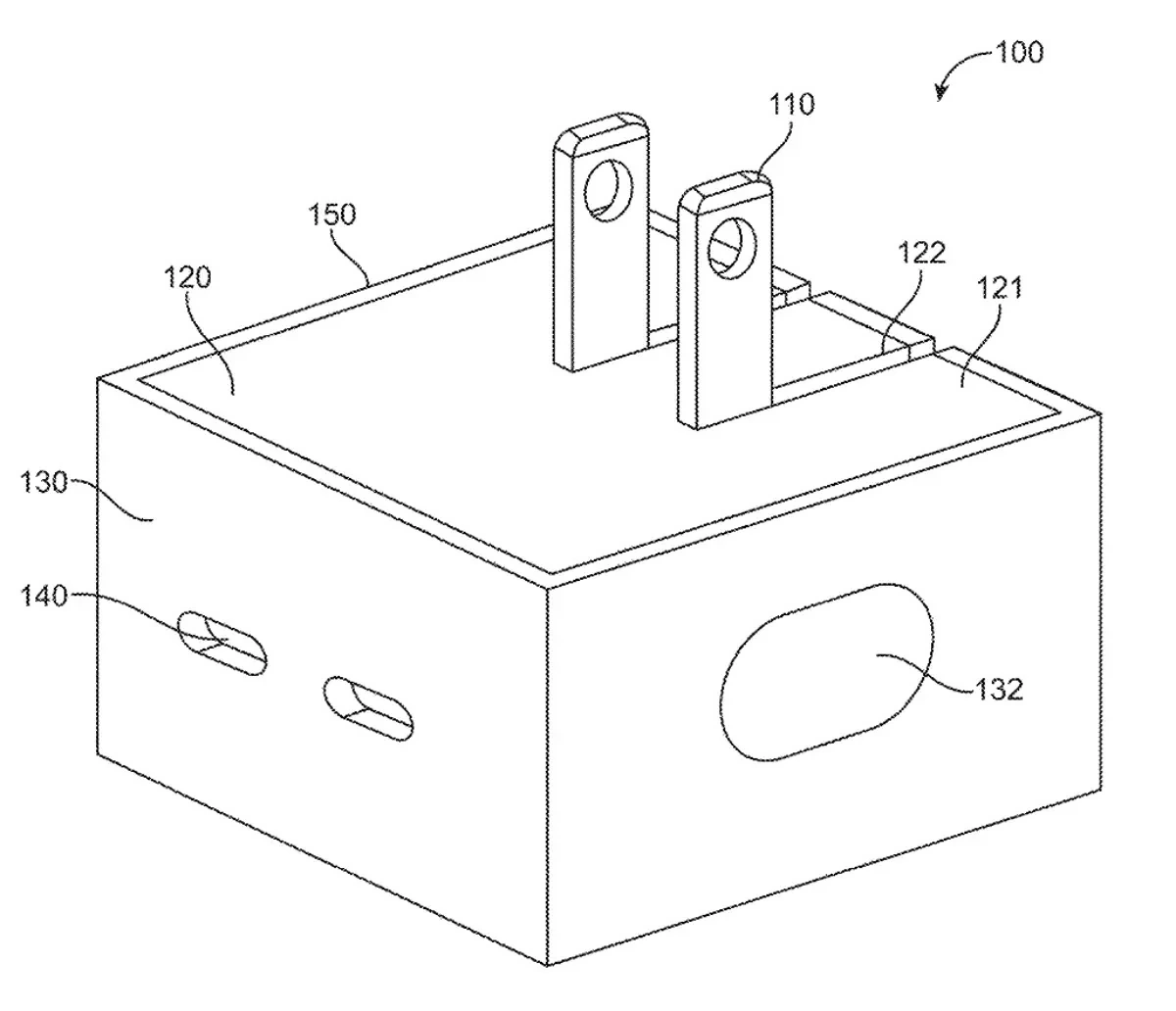 Apple charging head / Image source: Phoenix News
Apple stated in the patent that the current types and numbers of digital devices have increased significantly. iPhones, iPads, Mac desktops, Mac laptops, Apple Watches and other devices all need to be charged, resulting in the need to wear multiple chargers when traveling.
It is reported that this charging head provides at least 2 USB-C ports. The charging head designed by Apple can dynamically allocate output according to the connected electronic devices, which can meet the charging needs of devices in different scenarios. (Source: Phoenix News)
Google invites a small number of external users to test AI Gmail and Docs features
A few weeks ago, Google announced its plans to add generative artificial intelligence capabilities to its Workspace productivity apps, including Gmail and Docs. At the time it said it would allow a limited group of "trusted testers" in US regions outside the company to try out the new features later in March. The time has finally arrived, and the first testers have been invited to test Google's generative artificial intelligence add-on to Gmail and Docs.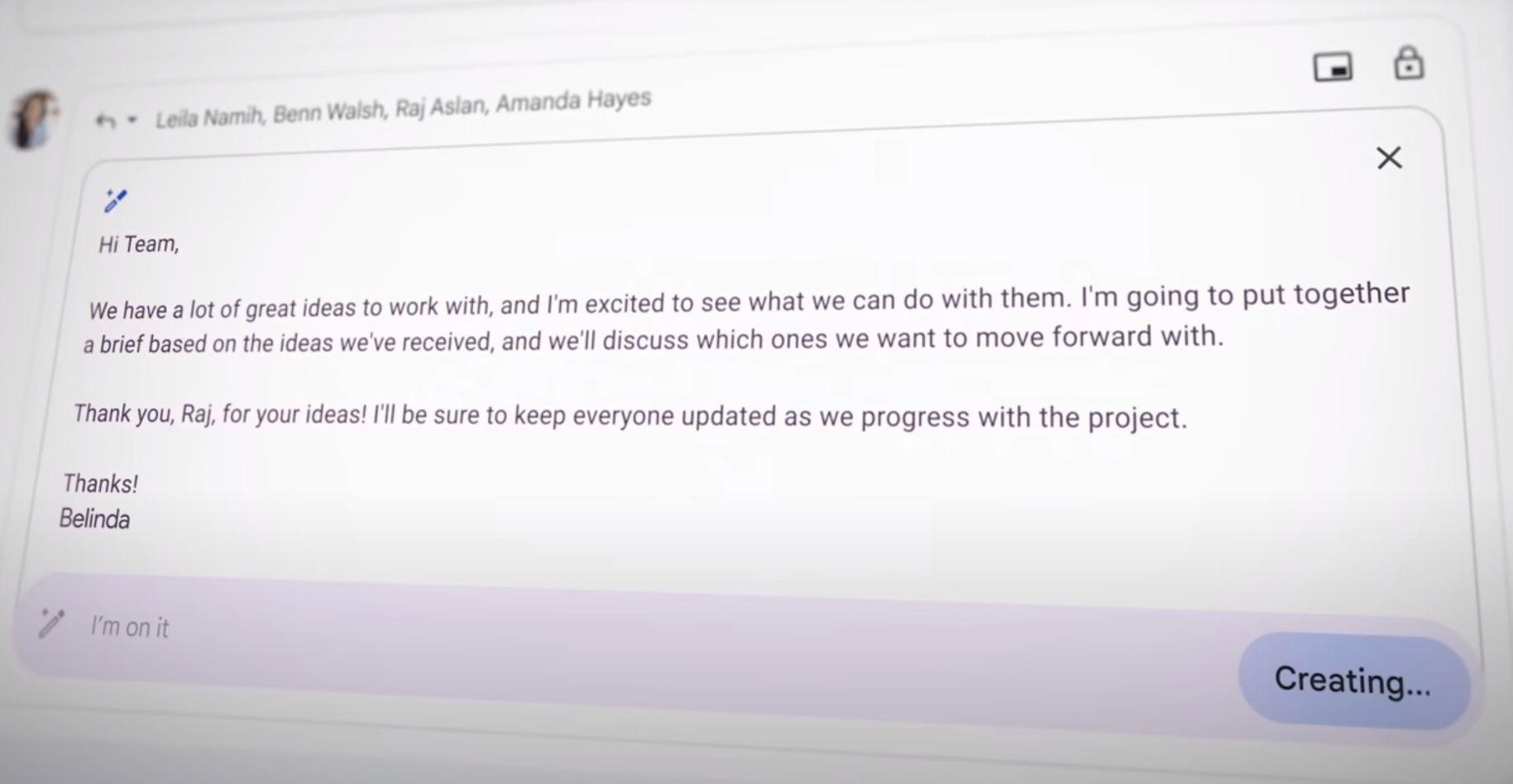 I have Gmail / Image source: cnBeta
Today's Trusted Test program covers consumer, business, and educational users (18+) in the United States. This "small group" invited by Google must register and opt in, and can opt out of the program at any time.
The features will allow users to have an AI feature generate an entire email or document in Gmail or Docs, or they can rewrite an existing document or email to make it shorter or longer, or even change the tone of the message. Users will be able to manually edit these files at any time. (Source: cnBeta)

New machine learning model accurately predicts events like tornadoes and hail 8 days in advance
With severe weather looming and potentially life-threatening hazards such as heavy rain, hail, or tornadoes, early warnings and accurate forecasts are critical. Colorado State University meteorological researchers have given storm forecasters a powerful new tool to improve the reliability of their forecasts, potentially saving lives in the process.
In recent years, Russ Schumacher, a professor in the Department of Atmospheric Sciences and a Colorado State climatologist, led a team that created an advanced machine learning model to enhance hazardous weather predictions in the continental United States.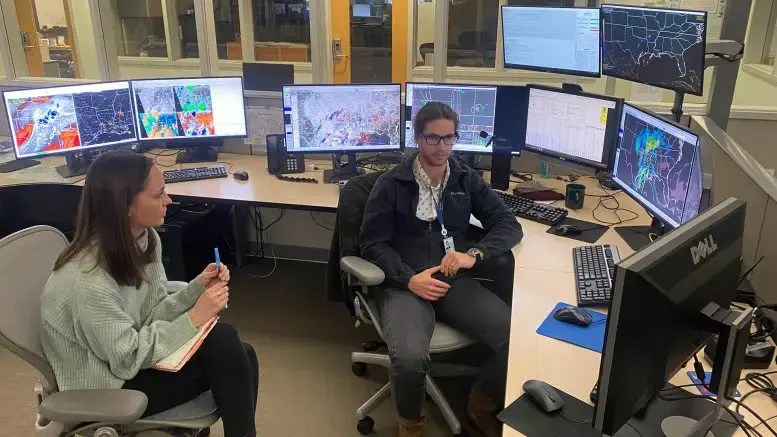 CSU doctoral student Allie Mazurek discusses CSU-MLP with forecaster Andrew Moore / Image source: cnBeta
Originally trained on historical excess rainfall data, the model, dubbed CSU-MLP (Colorado State University – Machine Learning Probability), has been developed to accurately predict events like tornadoes and hail four to eight days in advance, which is what forecasters Critical window for disseminating information to the public to prepare. (Source: cnBeta)

The Steve Jobs Archives to Release 'Make Something Wonderful' eBook April 11
The Steve Jobs Archives is publishing online a new e-book of Apple co-founder Steve Jobs' emails and conversations, titled "Make Something Wonderful," which will be released on April 4. Released for free on 11th.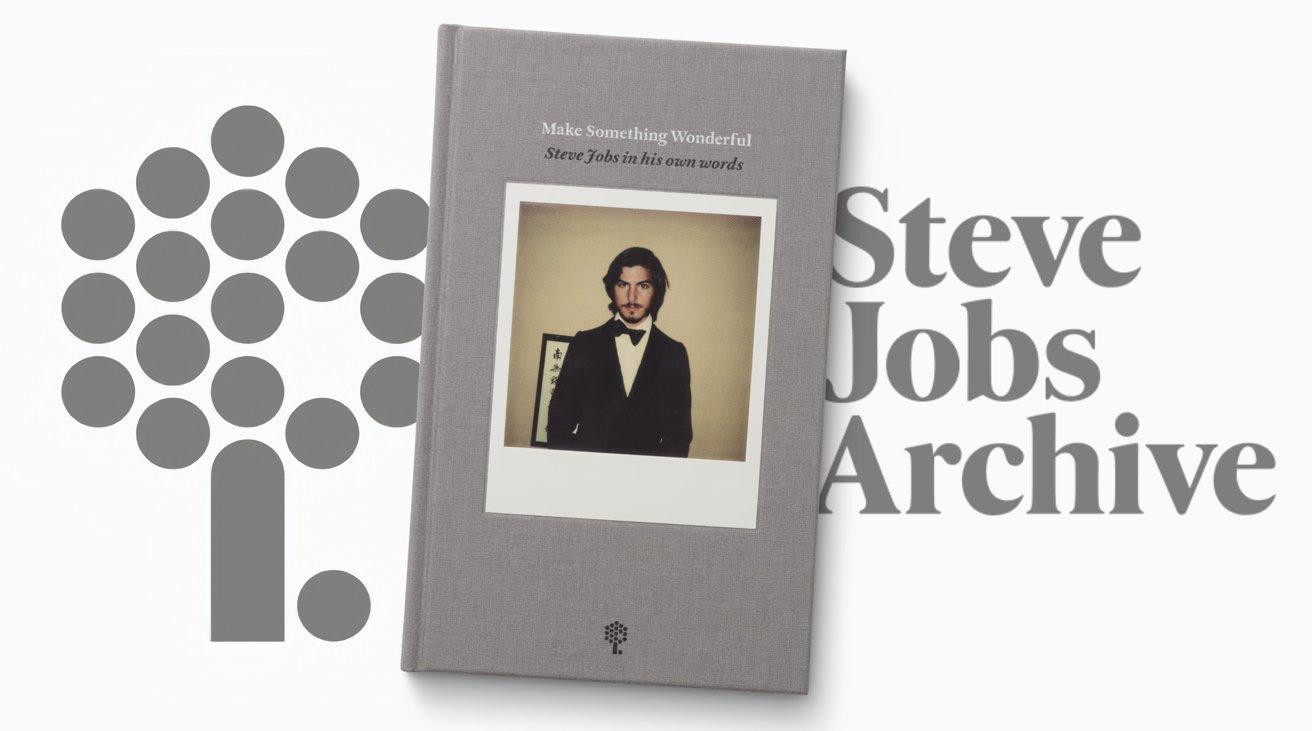 "Make Something Wonderful" / Image source: cnBeta
The first major publication from the Steve Jobs Archives, Make Something Wonderful: In Steve Jobs' Own Words is a digital book designed to encourage others to invent.
The book contains familiar images, detailing some well-known moments in Jobs' life, as well as emails, conversations and pictures that haven't been seen by the public. This includes his thoughts on his own childhood, on founding and being pushed out of Apple, his time at Pixar and NeXT, and his comeback and rise to the top. (Source: cnBeta)