Elon Musk's $44 billion acquisition of Twitter boosts Dogecoin's price surge by more than 70%
On October 30, the price of Dogecoin surged after Tesla CEO Elon Musk finalized a deal to buy Twitter for $44 billion. The cryptocurrency traded more than 70% higher on Saturday.
Under the leadership of Twitter co-founder and former CEO Jack Dorsey, one of the industry's most prominent bitcoin bulls, Twitter has been exploring ways to integrate blockchain technology. For example, Twitter launched a feature that lets users accept bitcoin tips; established the Twitter Crypto division and launched the Bluesky project, which is dedicated to building a decentralized social media network.
Since Dorsey's departure last November, Twitter has added features such as ethereum tips, NFT avatars and stablecoin payments for select creators. (Source: NetEase Technology Report)

Google faces $275 million antitrust fine from Indian regulators, plans legal action
Alphabet Inc's Google is preparing to file a lawsuit against Indian regulators last week for a $275 million fine for violating antitrust laws, Reuters reported on Wednesday, in case the Indian regulator rules that it would change its handling of the Android operating system.
The Competition Commission of India (CCI) fined Google a total of $275 million in two decisions last week, one for the company's policy of charging in-app commissions and the other for abusing its position in the Android operating system market . (Source: Interface News)
Tesla's Berlin Gigafactory is preparing for a massive expansion and has applied for 70 hectares of land in Germany
"Science and Technology Innovation Board Daily" October 30th, Tesla is preparing for a large-scale expansion of the Berlin Gigafactory. Tesla is reportedly seeking to expand production by applying to expand the construction of the plant.
Tesla has an application ready and they are ready to clear more than 70 hectares of land. Tesla currently employs about 7,000 people at its Berlin Gigafactory, a number that is expected to be closer to 12,000 when capacity reaches full capacity. Now, as new expansion projects emerge, Tesla is expected to hire more workers to supplement its productivity in Europe. (Source: Financial Associated Press)
Meituan, Byte and other small loan companies are busy "preparing food", and have obtained nearly 40 billion yuan in ABS since the beginning of this year
Recently, the Shanghai Stock Exchange approved the asset securitization business (ABS) of 3 billion yuan issued by Chongqing Jingdong Shengji Small Loan Co., Ltd., a small loan company under JD.com. This is the third ABS that JD.com has applied for this year. .
According to the data disclosed by the Shanghai Stock Exchange and Shenzhen Stock Exchange, Jiemian News has counted the progress of ABS issuance by small loan companies under the five Internet giants Tencent, ByteDance, Baidu, Meituan and JD.com this year.
Data shows that since the beginning of this year, the small loan companies under the Internet giants have successfully obtained 39.33 billion yuan of ABS in wholesale, and there are still 55 billion yuan of ABS to be issued in the feedback stage. Meituan's small loan has the largest amount issued, and the 30 billion ABS of Byte's small loan is still under approval. (Source: Interface News)

GM suspends advertising on Twitter
General Motors issued a statement on October 28, local time, saying that since Tesla CEO Elon Musk has taken over the social platform Twitter, General Motors will suspend advertising on Twitter.
GM noted that "the company is reaching out to Twitter to understand where the platform is headed under new ownership. As a normal business process for a significant change in media platforms, we are temporarily suspending paid advertising." The company will continue to use Twitter, though. Engage with customers, but not pay for ads.
Auto companies such as Ford, Stellantis and Alphabet-owned Waymo have yet to respond, according to CNBC. (Source: Autohome)
BOE's third-quarter revenue and profit fell: 29 billion to build LTPO production line
On October 30, BOE released its third quarter report for 2022.
In terms of financial performance, the operating income in the quarter was 41.134 billion yuan, a year-on-year decrease of 26.79%; the net profit attributable to the parent company was a loss of 1.305 billion yuan, a year-on-year decrease of 118%. The total revenue in the first three quarters was 132.744 billion yuan, a year-on-year decrease of 19.45%; the net profit attributable to the parent was 5.291 billion yuan, a year-on-year decrease of 73.75%.
In addition, BOE announced that Beijing BOE Chuangyuan Technology Co., Ltd., a subsidiary of the company, plans to invest in the construction of the 6th generation new semiconductor display device production line project applying LTPO technology in the Beijing Economic and Technological Development Zone, focusing on the layout of the VR display product market and consolidating the company's semiconductor It shows the leading position in the industry, with a total investment of about 29 billion yuan. (Source: Fast Technology)
Samsung Electronics forecasts a profit of 8.8 trillion won in the fourth quarter, and the semiconductor business declines the most
Samsung Electronics' fourth-quarter revenue was bearish amid a global recession and shrinking demand for semiconductors.
According to the forecast value of the Korean financial information company, Samsung Electronics' fourth-quarter revenue was 8.8 trillion won, a year-on-year decrease of 36.8% and a month-on-month decrease of 19.2%.
Among them, the profit of the semiconductor business sector has dropped the most. The securities industry generally predicts that the profit will be 2-4 trillion won, or more than half of the year-on-year decrease. (Source: Sina Finance)

Huawei's new patent: Control whether the vehicle drives automatically according to the state of brain waves
Recently, Huawei Technologies Co., Ltd. has been granted a patent for "Method of Human-Vehicle Interaction for Autonomous Vehicles and Autonomous Driving System".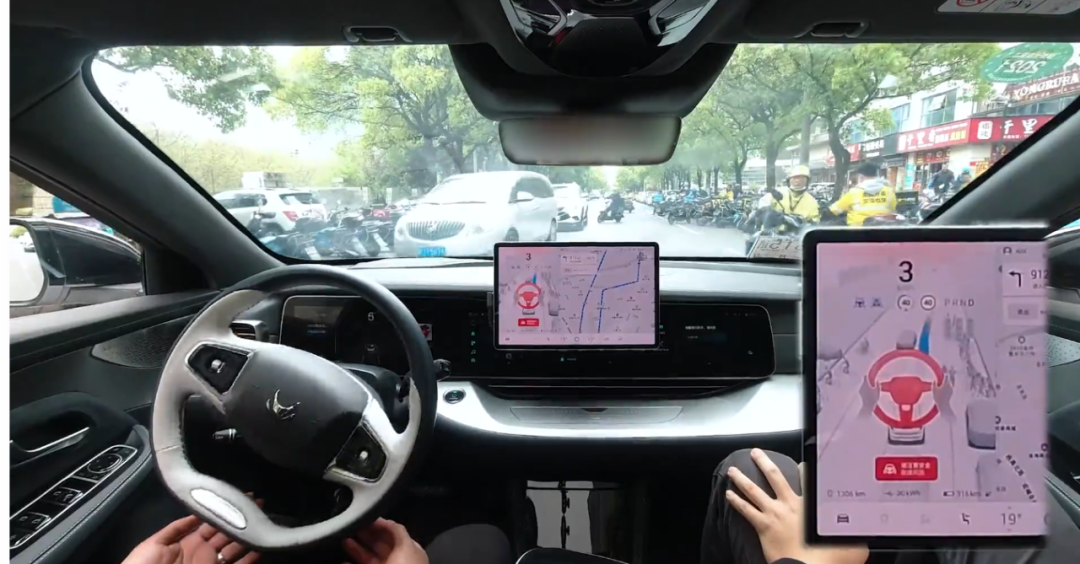 The patent abstract shows that the method includes: obtaining the driver's brain wave signal; determining the driver's brain wave activity state according to the driver's brain wave signal; controlling the driving state of the autonomous vehicle according to the driver's brain wave activity state, The driving state includes at least one of a manual driving state and an assisted automatic driving state.
This application provides a human-vehicle interaction method and an automatic driving system for an automatic driving vehicle, with the purpose of improving the user experience of the automatic driving system. (Source: IT House)
China's first quantum computing company has used quantum to play stock funds
Recently, Yuanyuan Quantum and the Xinhua Index team jointly developed a quantum heuristic algorithm.
According to the official introduction, the quantum heuristic algorithm is a classical calculation method using the concepts and principles of quantum mechanics, which can be used to solve the problems of "index tracking" and "index-based investment portfolio optimization" in the financial field.
The researchers used quantum heuristic algorithm to track the CSI 300 index and Xinhua 500 index respectively, and found that quantum heuristic algorithm is relatively common classical optimization method SLSQP algorithm, which can greatly reduce the size of the stock pool and reduce a large amount of money for investors. Transaction fees, reducing capital requirements. (Source: Fast Technology)

Twitter exec fired by Musk could get $100 million in severance pay
Two top executives at Twitter may receive a total of just over $100 million in severance packages after being fired by the company's new boss, Musk, The Wall Street Journal reported on October 29.
Chief executive Parag Agrawal could receive $57.4 million, including $56.4 million in accelerated vesting equity, according to compensation data and analytics firm Equilar. Outgoing CFO Ned Segal's severance package could total $44.5 million, including $43.8 million in accelerated vesting equity.
Agrawal will also receive $1 million in cash and Segal will receive $600,000, which also reflects their annual salaries, according to the company's securities announcement.
The two will also receive 12 months of health insurance, with Agrawal valued at $9,229 and Segal valued at $31,210, according to the announcement. (Source: Interface News)