Spring is coming.
As always, March offers great cycling weather, revitalized scenery and, with it, the peak season for bike sales. But different from the previous March, due to the impact of the epidemic and the energy crisis, more and more enthusiasts have replaced their "cars" with Ebikes in recent years, an electric-assisted bicycle that retains Under the premise of human drive, it can take you to your destination in a more labor-saving way.
The Ebike tide started to surge. Many traditional bicycle companies have also changed their tracks and devoted themselves to the R&D and sales of Ebike products. According to statistics, the global shipments of Ebike by Chinese manufacturers are close to 10 million.
Capital has also bet on this track. According to CVSource's investment data, since July 2021, more than 20 two-round electric companies have obtained financing in less than two years, with a total financing amount of over 10 billion yuan .
in such aHundred Billion Dollar Trackan Ebike brand called Aventon, is leading the way this time.
As one of the first bicycle brands to predict the Ebike trend, Aventon has won the favor of many capitals and built its own brand influence while other brands are still busy increasing product sales.
In March 2022, Aventon received an investment from Gaorong Capital, and in November it received an investment from Sequoia Capital (China). According to two anonymous sources quoted by the information, the investment valued Aventon at 590 million Dollar.
Over the past few years,Aventon's sales growth has remained at more than 30%, and sales growth in Maryland, Michigan, and Virginia has even reached more than 1,000%.
Although it has only received general attention after 2020, in fact, Aventon has been established since 2012 and has been ups and downs in the bicycle field for more than ten years.
How did Aventon secretly accumulate energy in its unremarkable days? Why was Aventon able to seize the opportunity of Ebike as quickly as possible when the epidemic hit the industry hard? In the evolution of trends in the bicycle field, what is the fuel for Aventon's explosive growth?
The Birth of the "Trend Favorite"
I don't know if anyone still remembers "Dead Fly".
On the city streets in 2010, there are always some colorful, simple-structured bicycles whizzing by. Because the flywheel of this type of bicycle is completely fixed and locked on the rear wheel, the rear wheel and the pedal are always in a linkage state, so It is called "Fixed Gear" (Fixed Gear).
"Dead Fly" is the breath of youth, a trendy item in middle school, and a potential safety hazard that the head teacher has repeatedly ordered not to touch. At that time, Hiroshi Fujiwara, the leader of Harajuku, Japan, said "I like to ride a dead fly on the streets of Tokyo shrouded in night", which accelerated the popularity of "dead fly" in all parts of Asia and became the forefront of trend culture in one fell swoop.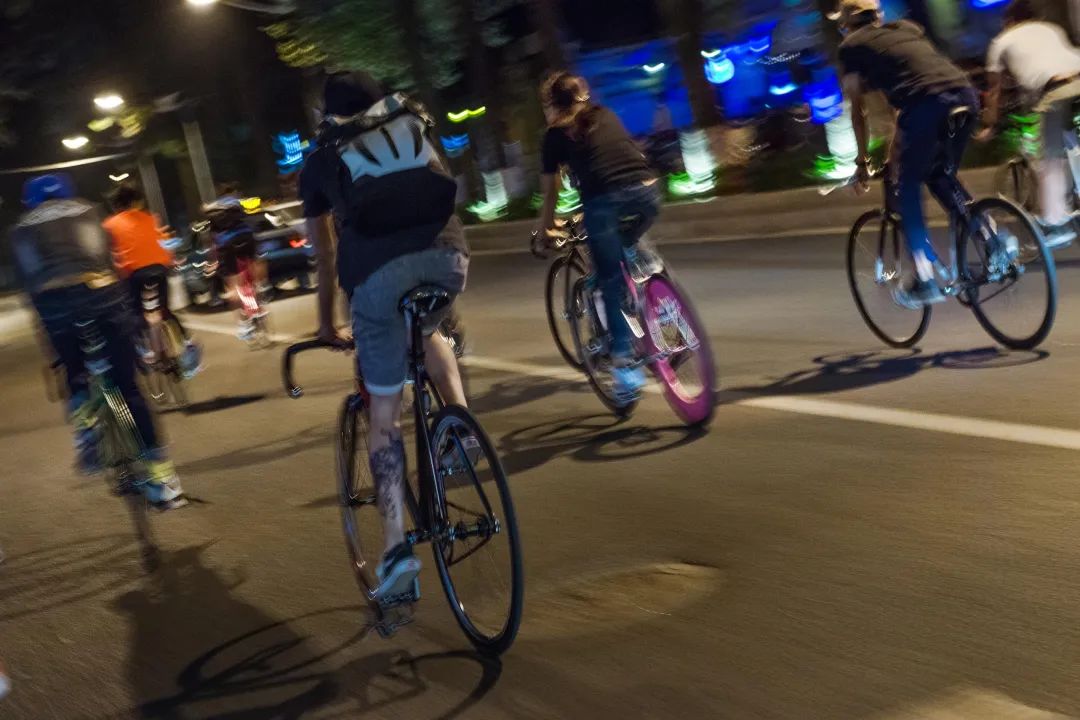 "Dead Fly" whizzing by on the street | Image source: Visual China
Aventon was born in that trend cycle.
Yongkang, Zhejiang, the hometown of JW Zhang, the founder of Aventon, not only has the title of the manufacturing capital of China's hardware industry, but also the center of China's bicycle industry chain. Zhang Jianwei grew up in a strong bicycle atmosphere, and bicycles are naturally an extremely important part of his life. Even after going to the United States to study, Zhang Jianwei still regards bicycles as his main mode of transportation.
When the "dead fly" trend came, Zhang Jianwei quickly captured the fixed-gear bikes speeding back and forth on the streets of Los Angeles. They were still mainly DIY models by young people, and many big-brand fixed-gear bikes were expensive. then,After graduating from the University of California, he immediately started to devote himself to the bicycle industry, trying to create a brand of fixed-gear bicycles that are both cool and cost-effective.
Taking advantage of the long-term accumulated industrial chain advantages in China, the first Aventon fixed-tooth bicycle was born in 2012.
Zhang Jianwei sold it to the United States through e-commerce channels,With its smooth and simple frame design and cost-effective advantages, Aventon has reaped the first pot of gold.
For many domestic enthusiasts, it was at the Shanghai International Bicycle Show in 2013 that they realized the Aventon brand. At this auto show, Aventon showed its "dead fly" frame for the first time.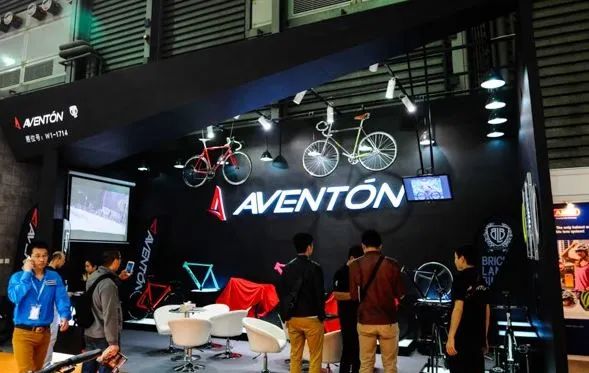 Aventon's booth in China at that time | Source: Bicycle Network
Although the product was not so amazing that it caught the hearts of core players at once, in the following years, Aventon sponsored Wolfpack Hustle, the largest track cycling event in the United States, and Redhood, the largest fixed-gear event in the world. The Aventon Factory team formed by it was in Redhood Successive achievements in the competition, a series of exposures helped Aventon establish the offline channels in the United States and win a certain brand recognition.
In China, Aventon has also attracted a large number of loyal fans through large-scale exhibitions such as CHINACYCLE and the training of ambassadors for fixed-gear bicycles in China. To this day, many people still mention the name of Aventon when they think of the memories of "Dead Fly": "My first dead Fly is Aventon."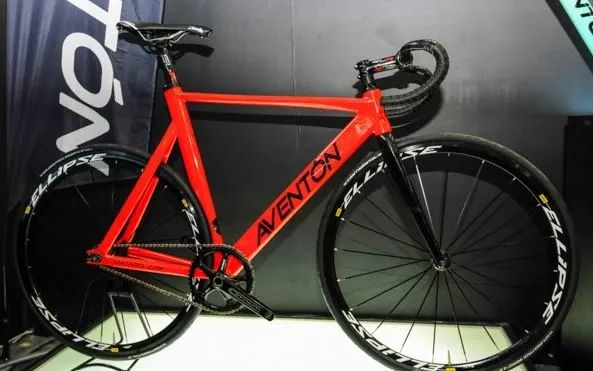 Aventon's "Dead Fly" model | Source: Bicycle Network
It seems that this is an uncomplicated entrepreneurial story: a teenager who loves cycling and has been fascinated by it since he was a child creates a brand of his own and tries to let as many people know about his products as possible. But behind the simple appearance,The two foundations of Aventon, a company, may have been revealed at that time. One is the keen insight to capture the trend of the times, and the other is to know how to use marketing to build brand influence.
In Aventon's ten-year growth path, these two points have long been internalized as the underlying DNA of the entire brand. This instinct helps them prepare in advance and attack at the right time at the fastest speed.
Grab the "choice of the times" again
"It's an unknown, gigantic black hole."
In March 2020, when the new crown epidemic swept the world, Adele Nasr, chief marketing officer of Aventon, described the situation of the bicycle industry in this way. Many small and medium-sized enterprises and start-up companies were in jeopardy, and the bicycle supply chain was facing a huge crisis of shutdown and paralysis.
Justin Christopher, Aventon's vice president of e-commerce, recalled: "When the shutdown happened, the first thing people thought was that all this would kill the bicycle industry. Most independent bicycle shops in the United States are small companies that run their own businesses. People are full of pessimism. It was frustrating, no one could have predicted it, and it turned out to be the exact opposite of what people feared."
The fact is that according to the NPD Group, bicycle sales have soared during the epidemic, and Ebike sales have also seen amazing growth. From March to May 2020, Ebike sales increased by 84%, 92%, and 137%, respectively.Specific to Aventon, in June 2020, sales of Aventon Ebike increased by 600%.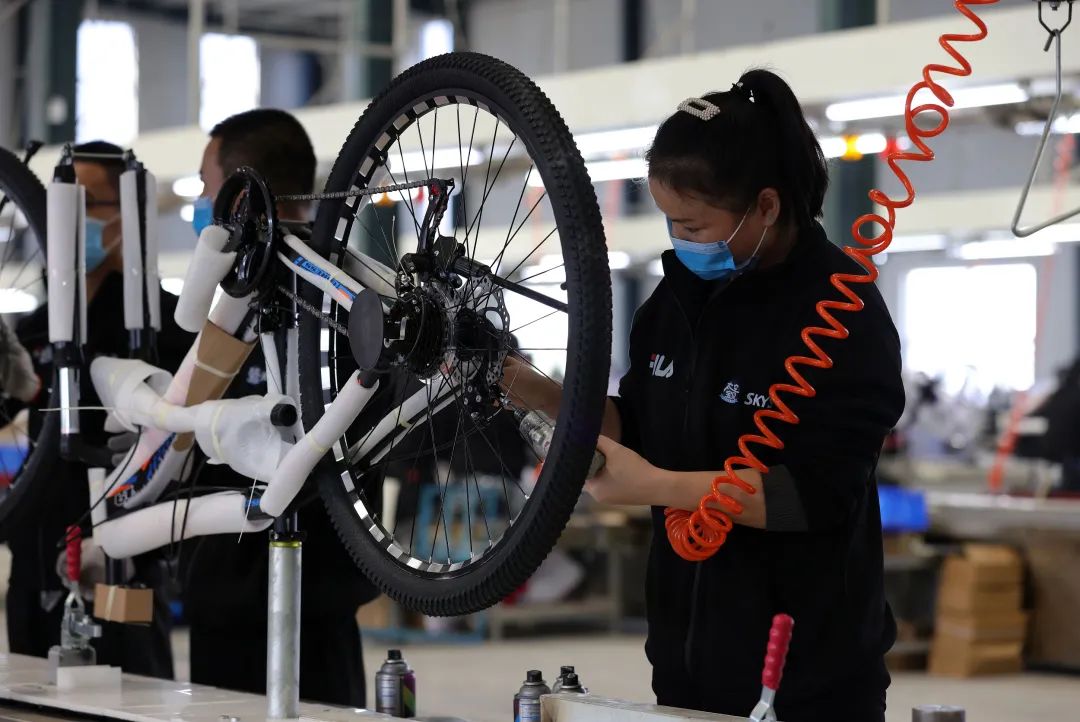 During the epidemic period, the bicycle factory rushed to make a surge in orders | Image source: Visual China
The sudden growth gave the Aventon team faint hope. Chief Marketing Officer Adele Nasser revealed in an interview with foreign media: "We sat down and held a round table meeting, all 15 employees in California participated in the meeting, which made everyone realize the importance of choice. Sex." The result of the discussion at the meeting was "shifting the company's focus to Ebike."
A risky move, but Aventon is on the right track.
During the epidemic, the labor-saving and easy Ebike has become the best choice for travel. The governments of European and American countries have also introduced subsidy policies to encourage residents to buy Ebikes. The premise that Aventon can respond to sales trends immediately is that Aventon has noticed this track as early as 2015 and 2016.
Zhang Jianwei first learned about Ebike from the bicycle models imported from Europe. At that time, the market of "Dead Fly" was being squeezed out due to the rise of shared bicycles, and the popularity gradually decreased. The outbreak of new energy vehicles at home and abroad showed an electrification. Society is coming.
In China in 2015, relying on government plans and industry norms such as subsidies and demonstration promotions, new car-making forces such as Weilai, Xiaopeng, and Ideal were established one after another; in Silicon Valley in 2015, companies also began to abandon fossil fuels, and Apple, Google, and Facebook all started Invest in new energy industries.
An electrified society needs electric cars, and perhaps electrified e-bikes as well.
Zhang Jianwei believes that it is time for traditional bicycles to change: "Bicycles have been around for more than 100 years, but they are both close and far away from people. Everyone knows what a bicycle is, but many people have not really touched a bicycle for a long time , they think bicycles are traditional and boring."
In his view, Ebike may be able to help people regain the joy of riding: "The help of electric bicycles to ordinary cyclists is similar to that when you go to the gym,One coach tells you to practice to death, while another coach helps you develop a plan and encourages you to stick to it. Electric bikes are all about encouraging people to keep going while riding.」
The slogan that was once chanted in the "dead flight" era, "Dead flight does not return to the chain, life does not return" has been left behind. After all, as an enterprise, it is necessary to change the track following the times.
In 2017, Aventon started developing the Ebike. After years of experience in bicycle entrepreneurship, Aventon has been able to integrate domestic supply chain experience and American consumer preferences into its own research and development, which enables Aventon to have complete self-owned factory research and development, design and production capabilities. Zhang Jianwei is not humble about this:"Not only did I gain knowledge from the traditional bicycle industry, but I was also proficient in manufacturing. We understand the manufacturing processes of plastic injection, stamping, die-casting, forging, etc. This is our advantage."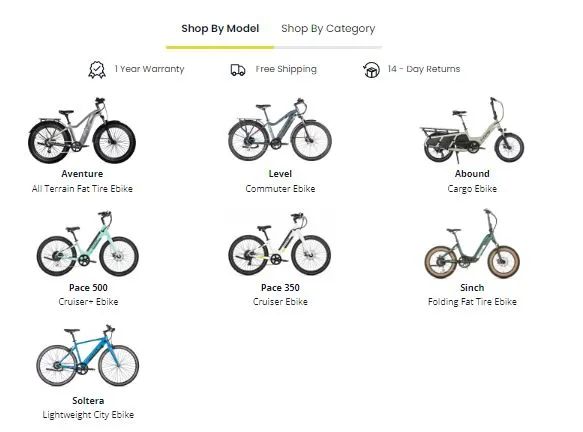 Aventon has launched a series of Ebike models | Source: Aventon official website
In 2019, Aventon launched its first Ebike. So far, Aventon has formed a series of Ebike models with prices ranging from $1,100 to $2,000. These models cover diverse vertical needs such as outdoor travel and commuting travel.
The product was there, and when the demand for the Ebike skyrocketed due to the pandemic, the Aventon team immediately "quadrupled the marketing budget" and hired a marketing agency and consultants to help with PR, digital marketing, SEO…all the action All in one go.
"Orders increased 10-fold overnight, and we got 300 calls a day," Nasr said. In 2020, Aventon's sales hit about $32 million.
"Marketing power" that cannot be ignored
So, the curious question is, what exactly did Aventon's marketing team do to make sales of the product skyrocket?
In summary, it isCarefully manage the "independent station", accurate SEOCapture social media and focus on offline channels.
1 Detailed and real "independent station"
As the first window for products to consumers, the independent station has naturally been valued by Aventon's team.
Open the Aventon website, the first thing that catches the eye is the brand introduction video, which shows the various roles that Ebike can play in daily life, and then there are several different types of Ebikes for consumers to click below the video Learn more after the link.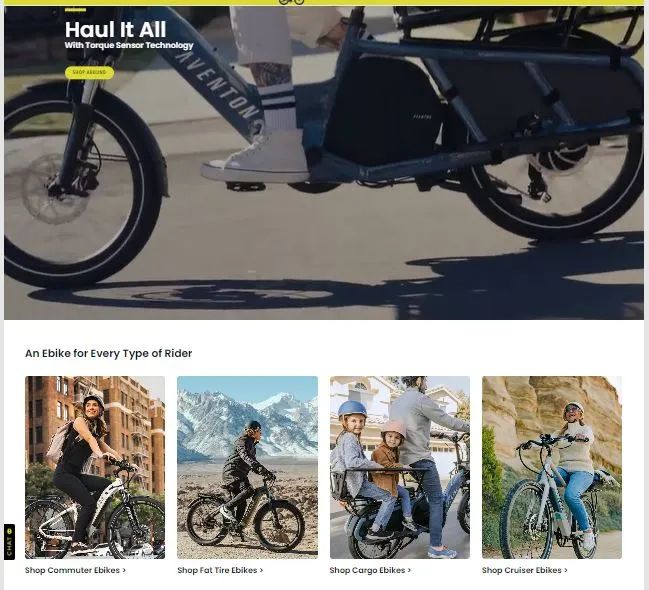 Aventon Standalone Homepage | Source: Aventon
After clicking to enter the product details page, you will find that Aventon's introduction to each model is very detailed.In addition to the overall introduction of the product, Aventon also specially showed and introduced the details of the accessories used on the Ebike.After all, for functional products such as Ebike with a high unit price, highlighting product performance is the most basic and important step.
During the epidemic, Aventon will also display corresponding preferential policies, delivery time, warranty rules, etc. at the top of the details page to enhance users' trust in the brand.
In addition to the product picture, there will also be riding videos of the same model at the bottom of the details page. People in these videos are either riding Aventon Ebike to commute in the city, or shuttle on mountain trails. Through the specific use of Ebike The display of the scene allows consumers to feel the Aventon experience online more intuitively, thereby stimulating consumers to place orders.
There will be a Review (evaluation) area at the bottom of each model. Consumers who have bought the same product can express their personal evaluation of Aventon products with text and pictures.Even for bad reviews, Aventon did not hide, but responded seriously and actively provided solutions.
At the same time, the COMMUNITY page of the independent station is full of endorsements from professional media such as ElectricBike Report, CycleVolta, and BikeRumor, as well as the comparison and evaluation of Aventon's own summary with other similar products. It can be seen that the team is working hard to build its own The image of a high-end brand.

Aventon's comments section | Source: Aventon
2 precision SEO
For independent stations, there is another important but easily overlooked change,In November 2020, Aventon began to add Electric Bike in front of its webpage name. This move not only directly indicated the change of business focus, but also made it easier for consumers to find Aventon's website when searching.
Speaking of this, I have to mention Aventon's SEO (Search Engine Optimization). According to the statistics of similarweb, natural traffic accounts for as high as 74% of the traffic sources of Aventon's independent website, which means that Aventon's SEO is really strong. And has established a high brand awareness.
As for the main search keywords of Aventon, we can see from similarweb that in addition to the brand name "Aventon", general terms like "bike" and "ebike" can bring a lot of traffic to the website.


Aventon's main search keywords | Image source: similarweb
3 Social "extension"
After building the website and completing the drainage,Aventon's further move is to build brand influence on major social platforms and try to form a sense of identity with cycling enthusiasts.
Among all the social platforms, Facebook and YouTube are the two major platforms for Aventon's marketing. Aventon's official accounts on these two platforms are updated frequently. Among them, the Facebook account has 65,600 subscribers, mainly updating product pictures, Giveaway activities, etc.; the YouTube account has 18,400 subscribers, mainly updating videos such as explanations, evaluations, and riding experience .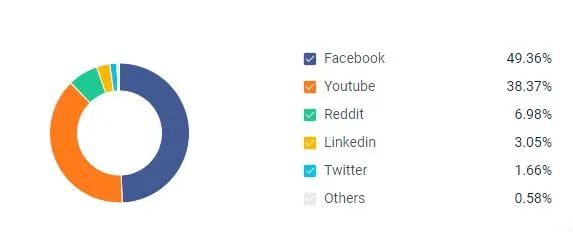 Aventon's share of traffic sources on social platforms | Source: similarweb
Overall, the video content released by Aventon can be divided into two categories,One type is an explanatory video that mainly provides basic services.For a functional product like Ebike, it is very necessary to explain the functions thoroughly through local native speakers, which can help consumers quickly form a basic judgment on the product and make consumption decisions in just a few minutes.
The other type is the "atmosphere" video that affects consumers' brand recognition, whether it is simply showing the user population and scenes in the video, or cooperating with KOLs with more than 100,000 fans who have the ability to bring goodsthe main purpose is to combine products with higher-level spiritual and cultural needs such as "trend" and "lifestyle", so as to enhance consumers' favorability for the brand.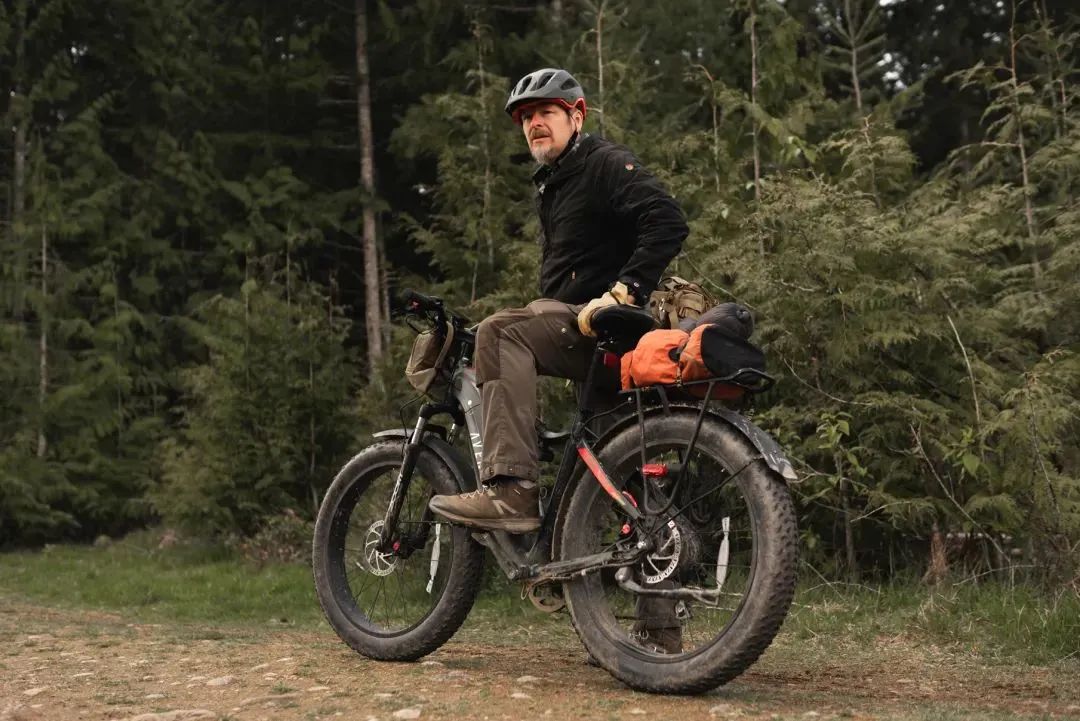 Chris morgan riding an Aventon through the forest | Source: Aventon
Last summer, for example, Aventon released a series of minidocuments called Beyond the Bike, one of which featured wildlife ecologist and filmmaker Chris morgan.
In the film, Chris sits under a tree in the New Hampshire forest, unhurriedly talking about his obsession with grizzlies, until the end of the video, he mentions that he rides an Aventon Ebike every time he enters the forest. It doesn't matter how long the brand's name and product occupy the video. For this kind of promotional video that tries to impress consumers, a leisurely and free temperament can be projected on the product unconsciously. The key to attractiveness.
4 Construction of offline channels
In the offline channels where ordinary Ebike overseas brands often relax their vigilance, Aventon has not let up in the slightest.
More than ten years of hard work in the bicycle industry has helped Aventon form a long-term cooperation with offline stores and dealers.Today's Aventon has covered more than 300 stores across the United States, and even successfully settled in BestBuy.
On Aventon's blog page, you can always see a series called "Aventon Dealer Spotlight", which tells the story of Aventon's connection with each store in detail, which is also a good way to maintain relationships with store operators . Consumers can quickly establish contact with the nearest sales store through the "Find a Dealer" page of the independent website, so that it is more convenient to pick up goods, assemble, debug or repair and maintain.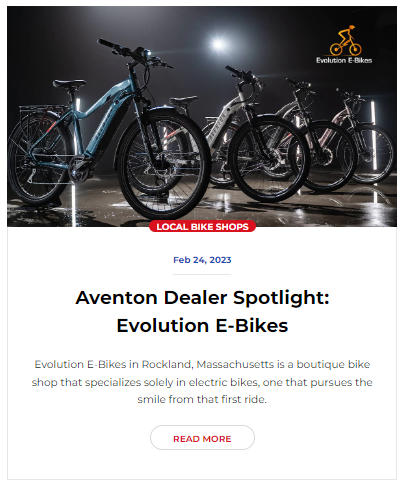 "Aventon Dealer Spotlight" series | Image source: Aventon official website
Discover the trend, seize it, and lead it through strong marketing force, this is what Aventon is doing.
Just as some netizens commented on Aventon: "Aventon's products may not have much technical uniqueness (this is also a problem shared by many ebike brands), but it is better than the founder who understands both business trends and circles. ."Understanding business trends means not missing opportunities, and understanding circles means being able to build momentum for yourself by gathering the power of others, so as to turn opportunities into real influence.
Although the current domestic factory can still meet the surge in orders for Aventon, Zhang Jianwei is already planning the next step: to build a highly automated factory in the United States and shorten the delivery time of products to the extreme. From this point of view, the ideas of the founder of Aventon and Elon Musk have something in common. They both want to improve the performance and profit of products by transforming the production and R&D process.
With more and more concerns about health and the earth's environment, Ebike can be said to hit the most popular points. In such an emerging 100-billion-dollar market, Aventon, which has switched from bicycles to Ebike, has undoubtedly found its place.