Tesla's revenue and net profit hit a new high in the last quarter, and it is expected to deliver 1.8 million vehicles this year
On January 26, Tesla released its financial report for the fourth quarter ending December 31, 2022. The financial report shows that Tesla achieved revenue of US$24.318 billion in the fourth quarter of last year, a year-on-year increase of 37%, higher than the expected US$24.16 billion; net profit was US$3.687 billion, a year-on-year increase of 59%, also higher than Wall Street expectations.
It is worth noting that Tesla's automotive gross margin in the fourth quarter of 2022 was 25.9%, the lowest level in the past five quarters. Operating cash flow was US$3.278 billion, down 29% year-on-year and 36% quarter-on-quarter.
In the financial report, Tesla reiterated the 50% compound annual growth rate target proposed in early 2021. Tesla expects to deliver 1.8 million vehicles in 2023, a 37% increase from 2022. In addition, Tesla also said that its next-generation vehicle platform is under development, and the Cybertruck is expected to be put into production at the Texas factory later this year.
As of press time, Tesla's U.S. stock rose 0.8% after hours to $145.58 per share. (Source: The Paper)

Market research company: Twitter advertising revenue fell by more than 70% year-on-year in December last year
News on January 25, according to recent data released by the advertising market research company "Standard Media Index" (SMI), advertiser spending on the Twitter platform in December 2022 will drop by 71% year-on-year. After Elon Musk (Elon Musk) took over Twitter, advertisers slashed their advertising budgets on the Twitter platform.
Currently, Twitter is taking steps to reverse the loss of advertisers. The company has pursued a series of initiatives to try to win back advertisers, including offering free ads, lifting a ban on political ads and allowing companies greater control over ad targeting.
Ad spending on the Twitter platform also fell 55% year-over-year in November, according to SMI. November and December are traditionally the time periods when advertisers spend more, and brands will use greater efforts in marketing and promotion during the Christmas holiday season. Twitter has yet to comment on the news. (Source: Sina Technology)
Nvidia CEO Huang Renxun: AI needs legal supervision and social norms
On January 25th, Nvidia CEO Jensen Huang stated that emerging artificial intelligence (AI) technologies will create powerful tools that require proper legal regulation and new social standards. .
Huang Renxun said: "Please remember that if you calm down and think about all the things in life that are convenient, beneficial or beautiful to society, it may also have some potential harm." Huang Renxun believes that in creating a safe artificial In terms of intelligent systems, standard-setting organizations need to issue some relevant standards, similar to how medical institutions formulate some safety rules for medical safety practices. Additionally, laws and social norms will also play a key role in AI development.
He said: "What are the social norms for using AI technology? What are the legal norms for using it? These standards have to be developed. At present, everything is developing, and the more we think about it in advance, the more we will let us In a favorable position." (Source: Sina Technology)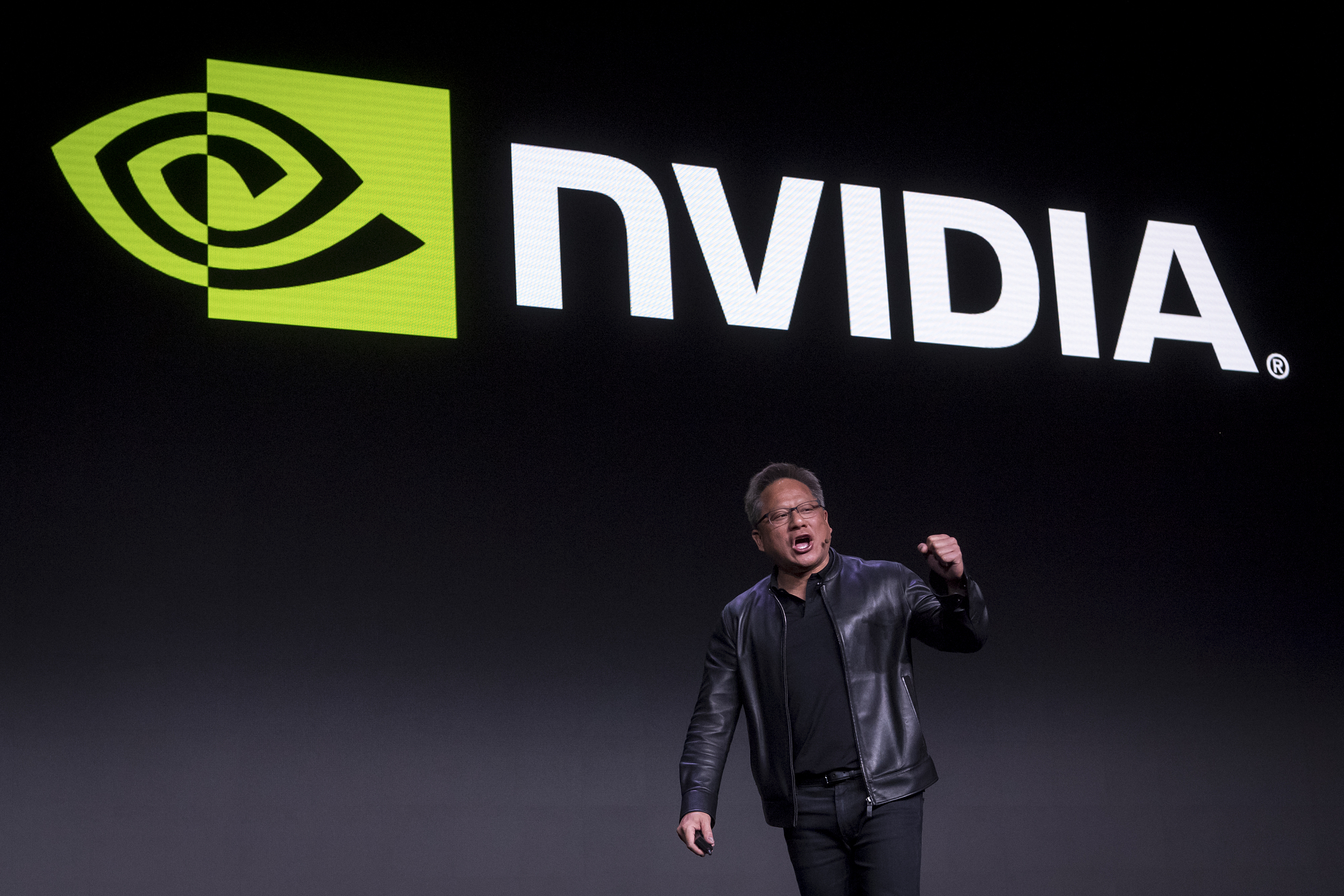 Instagram CEO admits the platform pushes too many videos to users
On January 25th, after reversing design changes that made the app more like TikTok, Instagram CEO Adam Mosseri admitted that the platform pushed "too many videos" to users. The Instagram head acknowledged that there are many photographers who are dissatisfied with the way Instagram has been focusing on video, but "photos will always be a part of Instagram."
Over the past few years, Meta has been shifting the focus of Instagram, originally a photo-sharing app, to compete with short-form video apps like TikTok. Mosseri pointed out that Instagram "over-focused" on video last year, and now the platform will rebalance the number of photos and videos shown to users.
Instagram takes into account how often a person likes and comments on photos and videos to determine which ones appear first in their feed. Additionally, Instagram will continue to invest in videos, which have driven higher overall engagement, but Instagram will not remove photos from the app. (Source: IT House)
Apple plans to open stores in Malaysia, has started hiring staff
January 26 news, Apple has begun to enter the retail market in Malaysia to recruit employees, preparing to introduce its chain stores to the Asian country for the first time.
Apple recently posted its recruitment plan in Malaysia on its website, looking for store managers, technical specialists and support staff, enterprise salespeople and operations specialists. The job postings indicate that Apple will be recruiting for its own retail stores, rather than third-party resellers that have long been operating in Malaysia.
The move will bolster Apple's presence in Southeast Asia, where the company already has stores in Thailand and Singapore and recently started posting job offers for its first store in India. An Apple spokesman declined to comment. (Source: Interface News)

Meta allows Trump back on Facebook and Instagram
On Jan. 26, Meta announced that it would allow former President Donald Trump to return to Facebook and Instagram two years after his account was banned. Meta said it would restore Trump's account sometime in the next few weeks. If Trump violates Meta's content policy again, his account will be additionally suspended, ranging from one month to two years, "depending on the severity of the violation."
Meta said: "As a general rule, we don't want to impede open, public and democratic debate on the Meta platform – especially in the context of elections in a democratic society like the US. The public should be able to hear what their politicians are saying – The good, the bad and the ugly — so they can make an informed choice at the ballot box."
Trump was banned from Facebook and Instagram two years ago after the deadly Jan. 6 attack on the Capitol. At the time, Meta CEO Mark Zuckerberg said Trump had been suspended for inciting violence and praising rioters for their actions. Meta was one of the first platforms to ban the former president, effectively removing all of his accounts from mainstream social media services. (Source: cnBeta)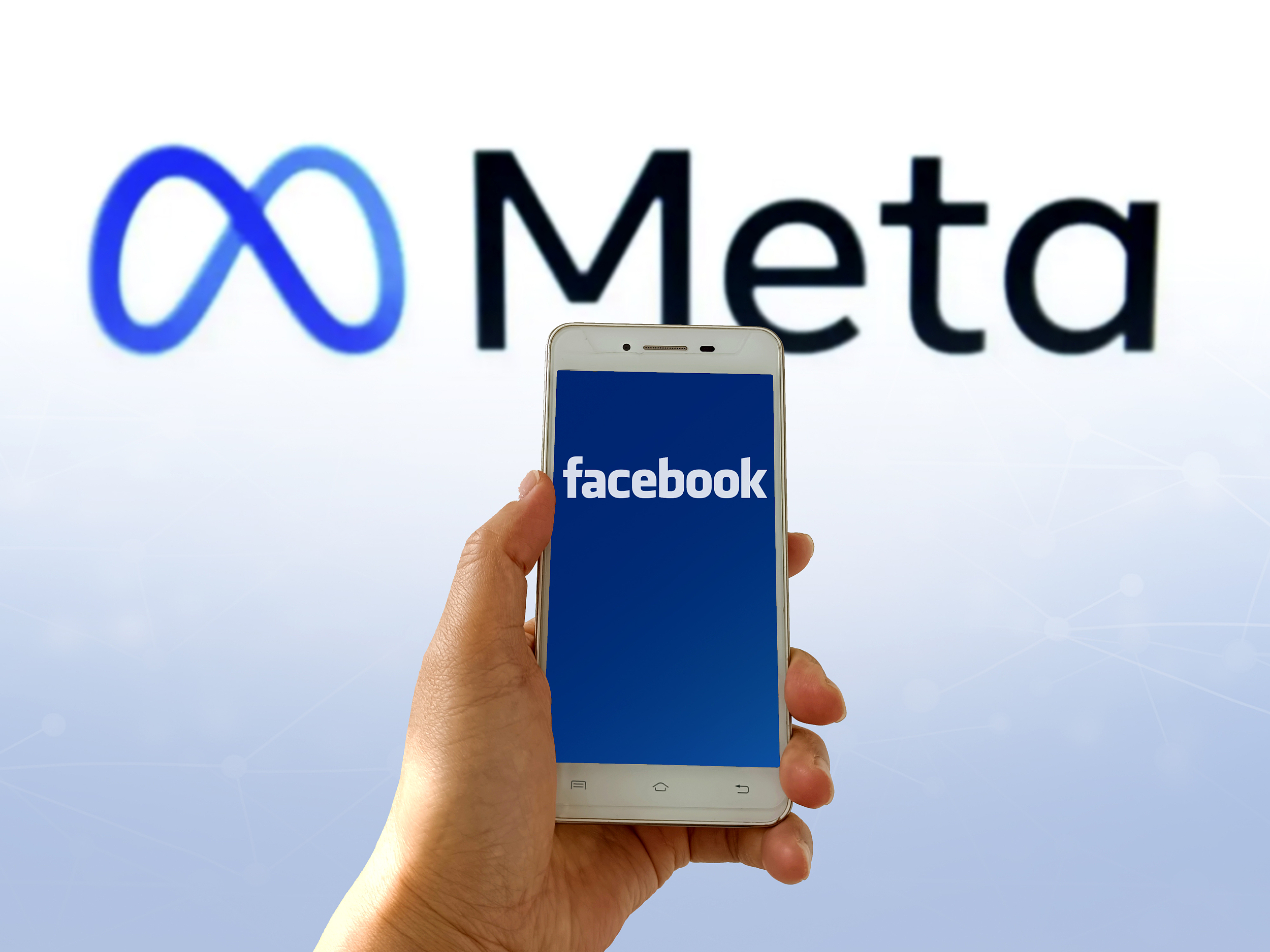 Four days before the Spring Festival holiday, hotel, homestay, and ticket bookings have surpassed those in 2019
According to news from January 26, data from Ctrip showed that four days before the Spring Festival in the Year of the Rabbit, the multi-format tourism business, including hotels, homestays, and tickets, has surpassed that of the same period in 2019. Compared with the same period of the Spring Festival last year, the number of homestay bookings increased by more than 2 times year-on-year, and the number of ticket bookings increased by more than 50% year-on-year.
With the adjustment of the epidemic prevention policy, the recovery of consumption mobility has also accelerated the recovery of the long-distance travel market. Four days before the Spring Festival of the Year of the Rabbit, outbound air ticket bookings by mainland tourists increased by more than 4 times year-on-year, and outbound hotel bookings increased by more than 2 times year-on-year. From January 19th to the end of the Spring Festival holiday, starting from cities in mainland China, the international flights that started to go around cover Asia-Pacific, Europe, Oceania, the Middle East and other countries and regions.
From the latitude of outbound air ticket booking, Hong Kong, China and Macau, China rank among the top two popular outbound destinations four days before the Spring Festival holiday. Bangkok, Thailand ranked third, Singapore and Phuket, Thailand ranked fourth and fifth respectively. (Source: The Paper)
Over the past year, several cryptocurrency companies have faced more SEC scrutiny and blocked listings
Cryptocurrency companies seeking to go public have faced more scrutiny from the U.S. Securities and Exchange Commission (SEC) over the past year, while financial woes and failures have spread across the volatile industry.
A group of cryptocurrency-focused companies including Bullish Global, Circle Internet Financial and eToro Group have failed to obtain the SEC approval needed to go public. These companies are seeking to list on stock exchanges by merging with special purpose acquisition companies (SPACs). It's another route to public listings that took off in 2020 and 2021 before heightened regulation and market turmoil ended the SPAC boom.
Another cryptocurrency broker, Galaxy Digital Holdings Ltd, has faced multiple rounds of inquiries from SEC staff about its business after it filed its application documents to list on Nasdaq, according to people familiar with the matter. Galaxy does not employ a SPAC structure. The company had announced in March 2021 that it intended to go public in the United States and hoped to pass the SEC's review by the end of that year.
The SEC has no plans to block the companies from going public, the people said. But cryptocurrency companies argue that the speed of the SEC's scrutiny has hampered their efforts to go public. (Source: Interface News)
SpaceX's Starship starship completes first wet rehearsal, headed for orbital flight
News on January 25, SpaceX's Starship starship starship has completed the rocket's first wet exercise a few days ago. During the test, the staff successfully injected about 4,540 metric tons of liquid oxygen and methane fuel into the rocket, and performed a series of countdown procedures that need to be completed on the launch day.
SpaceX said: "This test will help to verify the complete launch countdown process, as well as the starship and orbital pad performance required for light flight operations." According to SpaceX, the success of this test means that it is expected that in the next few months The orbital flight of the starship will be completed within a month.
Next, SpaceX estimates that some field tests will be needed, the most critical of which should be the static ignition test of all 33 Raptor engines at the same time, and SpaceX officials said they are preparing for the ignition test. (Source: IT House)

OnePlus 11R will be released in India next month, it is expected to be renamed OnePlus Ace 2 in China
On January 25th, OnePlus officially announced that it will release the OnePlus 11R 5G mobile phone at 19:30 on February 7th, India time, that is, at 22:00 Beijing time on the same day. The phone is expected to be renamed OnePlus Ace 2 in China.
As can be seen from the preheating poster, the silver body of the phone is back, and the middle frame part adopts rounded metal chamfers. The parameters and real machine pictures have been exposed before. OnePlus Ace 2 new machine (model PHK110) recently passed the 3C certification of the Ministry of Industry and Information Technology, confirming that it is equipped with 100W fast charging, and the power adapter model is VCBAJACH.
The leaker Yogesh Brar said that OnePlus Ace 2 will be equipped with a 6.7-inch 1.5K AMOLED punch-hole display with a refresh rate of 120Hz. The device is expected to use Qualcomm Snapdragon 8+ Gen 1 chip, with 8GB/12GB/16GB memory and 128GB/256GB storage, and it may be renamed OnePlus 11R abroad. (Source: Techweb)
Sony launches Float Run over-ear wireless stereo headphones, priced at 20,000 yen
On January 25th, Sony released an ear-mounted wireless stereo headset called Float Run, designed for sports scenes such as running, priced at 20,000 yen (currently about 1,042 yuan).
Float Run is an over-ear earphone that does not put pressure on the ears and is not easy to fatigue when worn for a long time. The headset adjusts the center of gravity by placing components such as the battery and the motherboard behind the ear, allowing it to be worn stably even during strenuous exercise.
In terms of sound quality, Float Run uses a large-caliber dynamic driver unit with a diameter of 16mm and supports stereo audio, SBC and AAC decoding. In addition, the headset weighs only about 33g, supports IPX4 sweat resistance, can play music continuously for up to 10 hours, charges for about 10 minutes, and plays for about 60 minutes.
Sony Float Run will be released in Japan on February 3, with a tax-included price of 20,000 yen (currently about 1,042 yuan). (Source: IT House)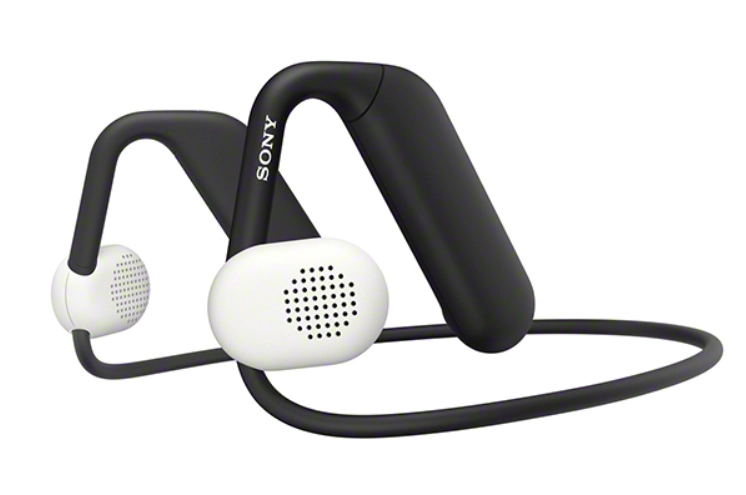 News anchor and reporter Lauren Sanchez will lead the all-female Blue Origin spacecraft into space
On January 26, news anchor and reporter Lauren Sanchez told the media that she may soon be known as Blue Origin's first person to lead an all-female space mission. Lauren Sanchez is best known for her television and news appearances, as well as her relationship with Jeff Bezos (with some overtly dramatic turns). Sanchez revealed that she had always wanted to fly the early missions, and that Bezos now encouraged her and was excited to have an all-female crew.
Sanchez did not say who the five women who will join her will be revealed closer to the planned flight in early 2024. "It's going to be women who are making a difference around the world, who have impact and who have a message to deliver," Sanchez said, adding that Bezos will not be excluded from her flight. "I'm going to have to hold him back, he's going to be there to cheer us all on," Sanchez said.
Blue Origin, the private space company founded by Jeff Bezos, has launched four manned missions into space, the first dating back to July 20, 2021. The first New Shepard flight carried Bezos himself, along with his brother and two others. Subsequent missions sent "Star Trek" actor William Shatner into space, followed by former NFL player Michael Strahan and others, including paying customers. (Source: cnBeta)