HUAWEI released the latest update to global users on its official website.EMUI 13 system! As early as July this year, HUAWEI Hongmeng HarmonyOS 3 was released for the Chinese market, while EMUI 13 is the global version. According to reports, HUAWEI EMUI 13 supports drag sharing, super storage, intelligent personalized interaction and other functions.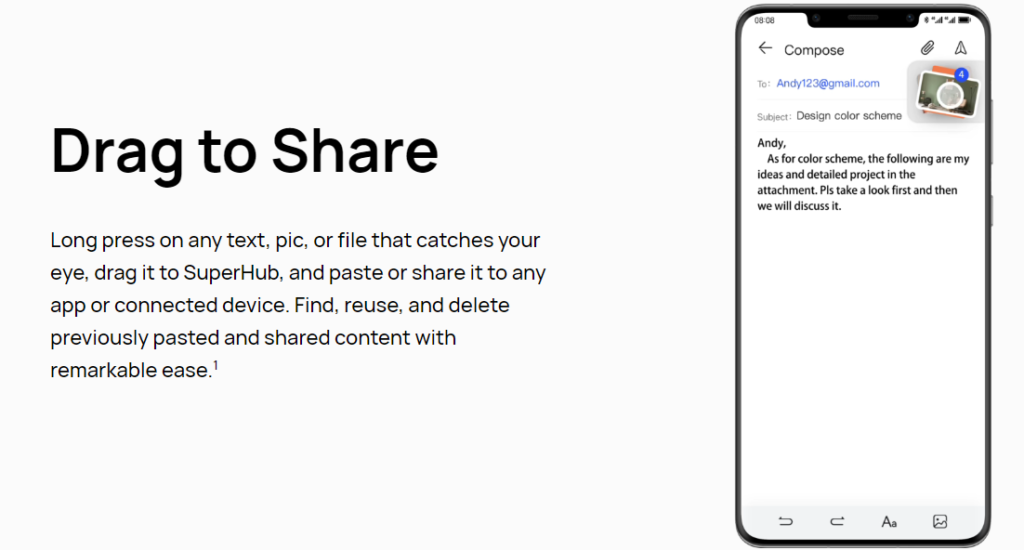 indrag to shareAllows the user to long press on any desired text, image or file. It can then be dragged to the "File Transfer Station" and pasted or shared to any app or connected device with a simple drag. Thanks to the "file transfer station", users can also find, reuse and delete previously pasted and shared content.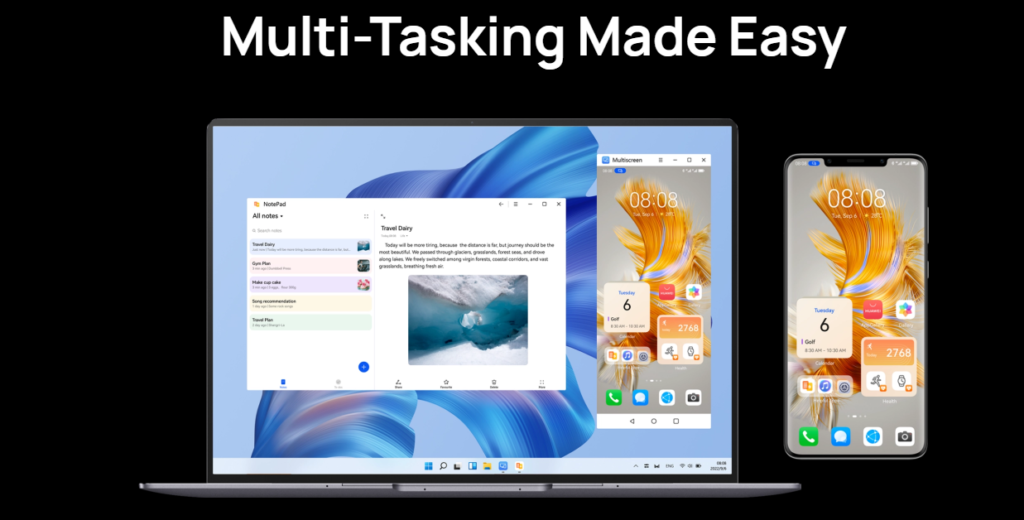 andSuper Storage (Hyperspace Storage Compression)Feature allows freeing up to 20GB of storage space. Duplicate files can be stacked, applications that are not frequently used can be compressed, and unnecessary downloads can be eliminated.
Super devices and multi-screen collaborationBasically HUAWEI's collaboration between devices. This includes the HUAWEI Vision Smart Screen, MateBook and MatePad Paper. If users use some of these devices, they will be able to collaborate seamlessly. Multi-screen collaboration now also supports landscape window mode, allowing applications to be opened in larger landscape windows.
HUAWEI also showed"Music Sharing"a feature that allows users to stream the same music to two different headphones using the same phone.
In terms of privacy, HUAWEI has added a privacy center in the settings, which allows you to see how frequently installed applications access users' personal data. Includes dashboards and has system-level security risk detection. The Security Center will also scan applications for security risks such as malware viruses and harassing behavior.
It is a pity that HUAWEI has not yet announced the list of devices that can be upgraded to EMUI 13 and the available time plan.For more details go toHUAWEI official websiteCheck.For more mobile information, please continue to holdUrban Tech Story Edition!
【source】