While developing ChatGPT with great fanfare, Microsoft has quietly abolished the Metaverse team.
On February 9, The Information reported that a person familiar with the matter revealed that Microsoft disbanded the Industrial Metaverse team, which had just been established 4 months ago, and all 100 members of the team had been fired, including the two former founders of the team. The next day, there were media reports that Microsoft began laying off employees in departments such as Surface devices, mixed reality hardware (MR) HoloLens and Xbox.
At the beginning of this year, Microsoft President Satya Nadella announced the layoff of 10,000 employees in a letter to all employees, accounting for about 4.5% of the total number of employees. Since then, there has been news that the relevant departments of Metaverse may become the focus of this round of layoffs. Soon after, Microsoft announced the closure of AltspaceVR, a virtual reality social platform acquired by the company in 2017, and related teams were also abolished.
microsoft inmetaverseThe field has released a clear signal of retreat, which is completely bad news for the industry.Since the launch of HoloLens in 2015, Microsoft has been one of the important promoters of Metaverse and VR, AR, and MR technologies. However, in the past few years, VR and AR have developed slowly in the consumer market, and Microsoft has also reduced its investment in related fields several times. It was not until the concept of metaverse emerged at the end of 2021 that Microsoft returned to the center of the stage again.
However, as the metaverse was cold at the end of 2022, and ChatGPT, a major change that could subvert the software industry, was born. Obviously, Microsoft's strategic focus has been adjusted.
01
4 months, from establishment to dissolution
Microsoft established its Industrial Metaverse Core in October 2022. According to Microsoft's previous introduction, the team mainly helps customers build an operating system that can control comprehensive equipment such as electricity and industrial robots, allowing engineers to add artificial intelligence to industrial equipment and processes without any software development experience. This is also part of Microsoft's Azure cloud service. Microsoft calls it the "brain" of industrial intelligence systems.
The team was formerly acquired by Microsoft in 2018AIStartup Bonsai, internally code-named Project Bonsai at Microsoft.
In building the Industrial Metaverse team, two of Bonsai's founders—former CEO and co-founder Mark Hammond and co-founder and former head of product Ken Blanken Brown—became Microsoft Director of the Industrial Metaverse team. But in this complete metaverse retreat, the two executives were also laid off by Microsoft.
The Industrial Metaverse project can be said to be an important part of Microsoft's layout in the Metaverse. At Build 2020, Bonsai's revamped project, Project Bonsai, made its debut. At that time, the team had already provided a free preview version on Azure, and planned to launch a commercial version. Microsoft noted at the time that Project Bonsai was just the first step in its vision of helping industrial customers build autonomous systems.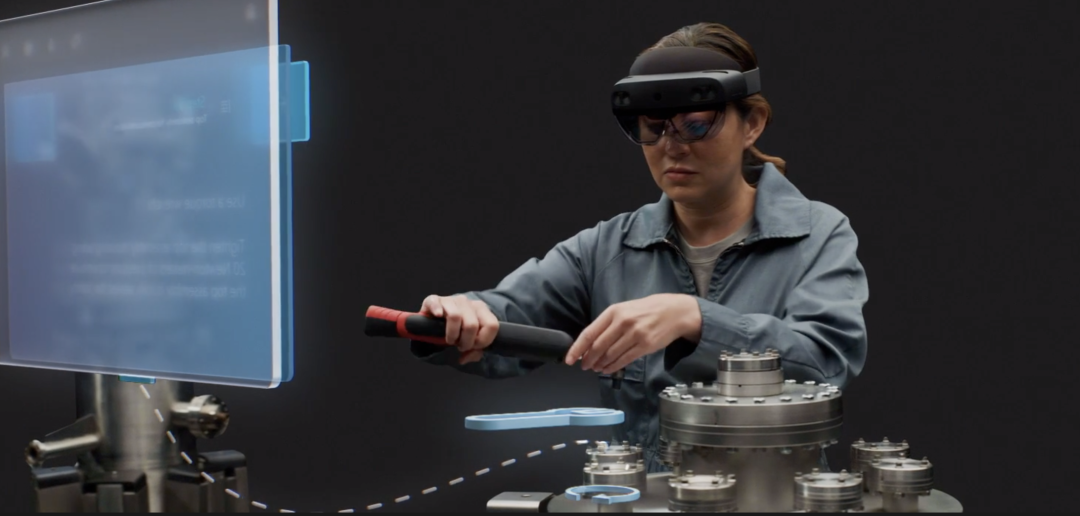 HoloLens industrial use promotional screen|Image source: Microsoft
At a conference in September 2020, Judson Altoff, executive vice president and chief commercial officer of Microsoft, said that Microsoft's Industrial Metaverse service has already partnered with Coca-Cola, Unilever, Anheuser-Busch InBev, General Motors and Mexican food producer Grupo. Bimbo and other manufacturers have cooperated.
From 2020 to 2022, the progress of this team is rarely reported, until at the Build 2022 developer conference in May 2022, Microsoft introduced the industrial metaverse theme business. Microsoft mentioned that the Project Bonsai team provides services to a number of customers. The scope of cooperation involves automobiles, food, finance and other fields. New customers such as Kawasaki Heavy Industries will use Microsoft's HoloLens augmented reality device to manufacture robots.
Until October 2022, the Industrial Metaverse team was formally established. Microsoft Chairman and CEO Satya Nadella and other executives expressed their support for the work of the Industrial Metaverse core team. However, after 4 months, the team was completely laid off.
02
Abandon the ToC,
Moving to ToB and ToG
In addition to the industrial metaverse, Microsoft has also adjusted other metaverse-related departments, among which AltspaceVR was completely shut down, and HoloLens was also affected by layoffs.
Launched in 2015, AltspaceVR was one of the first social VR software. AltspaceVR is mainly composed of user-generated spaces called "worlds" where users can meet, chat, and host virtual events such as business meetings and magic shows, similar to Meta's Horizon Worlds today.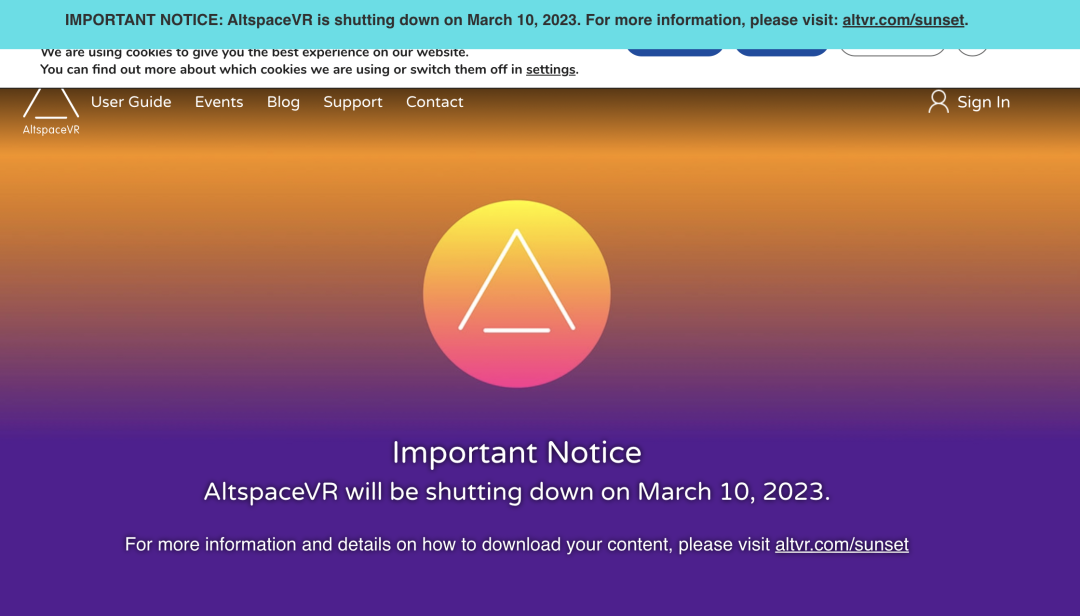 Image source: AltspaceVR official website
The startup has had a cliffhanger in 2017, when AltspaceVR was on the verge of collapse due to financial problems, but Microsoft bought it just in time. Integrate AltspaceVR into its mixed reality ecosystem.
But five years later, this old-fashioned product has not escaped the fate of being closed. Microsoft put the focus of Metaverse Social on the office scene and abandoned the C-end. The AltspaceVR team wrote in a farewell blog that, next, AltspaceVR will shift its focus to supporting Mesh. Mesh, launched by Microsoft in 2021, is aimed at companies that need remote collaboration, aiming to apply social VR technology to the workplace.
In terms of hardware, although HoloLens has not been completely cut off, it has been in poor condition in recent years, and the layoffs have also suffered a lot. When Microsoft CEO Nadella first introduced the HoloLens in 2015, he had high hopes for the augmented reality headset, saying it would be "the next big thing." However, the follow-up of this high-profile hardware product has not been smooth, and it has been relying on large orders from the US military. According to reports, more than 70 HoloLens employees will leave the company in 2021, and more than 40 of them will go to Meta.
When the metaverse is hot in 2022, multiple reports show that the HoloLens team faces major obstacles in terms of technology, management, and funding. In February 2022, a Business Insider report claimed that Microsoft had canceled plans to release the HoloLens 3. The report cites sources inside Microsoft, with one noting that this could be the end of the road for HoloLens hardware.
At that time, Microsoft spokesman Frank Shaw immediately clarified that he denied that the HoloLens project was dead, and further emphasized that HoloLens is a key component of Microsoft's plans in emerging fields such as mixed reality and metaverse. But this statement did not explicitly counter the cancellation of HoloLens 3, and HoloLens 2 has been released for three years and is old in a rapidly iterative market.
Kipman, the "father" of HoloLens and the project leader, said on Twitter at the time: "Don't believe the news you read on the Internet. Some people said that Hololens 2 was also cancelled." But the core of Microsoft's metaverse strategy One of the executives, the leader of the AR glasses HoloLens team, left Microsoft after 4 months.
To add insult to injury:HoloLens' most important customer, the U.S. military, is also scaling back orders.HoloLens is currently used by the U.S. Army's Integrative Visual Augmentation System (IVAS), which has previously finalized a ten-year $21.8 billion order.
But in U.S. Army tests, soldiers wearing Microsoft headsets often experienced dizziness and nausea. And in daily operations, these AR devices will also cause interference to soldiers. In April 2022, the Inspector General of the U.S. Department of Defense stated in a report that the procurement of IVAS without maintaining soldier acceptance could cost taxpayers $21.88 billion. A system that is deliberately required to be used.
In January 2023, the U.S. Congress rejected the military's request to spend another $400 million to purchase 6,900 HoloLens-based headsets, and only approved about $40 million to improve the system.
After Kipman's departure, HoloLens was rumored to be downsizing. This mass layoff casts a shadow over the prospect of HoloLens. On February 2, Robin Seiler, vice president and chief operating officer of Microsoft Windows + Devices, issued a post to refute "some rumors": "Although we do not comment on specific staffing details, what we can share is that HoloLens 2 and our understanding of The promise of mixed reality hasn't changed."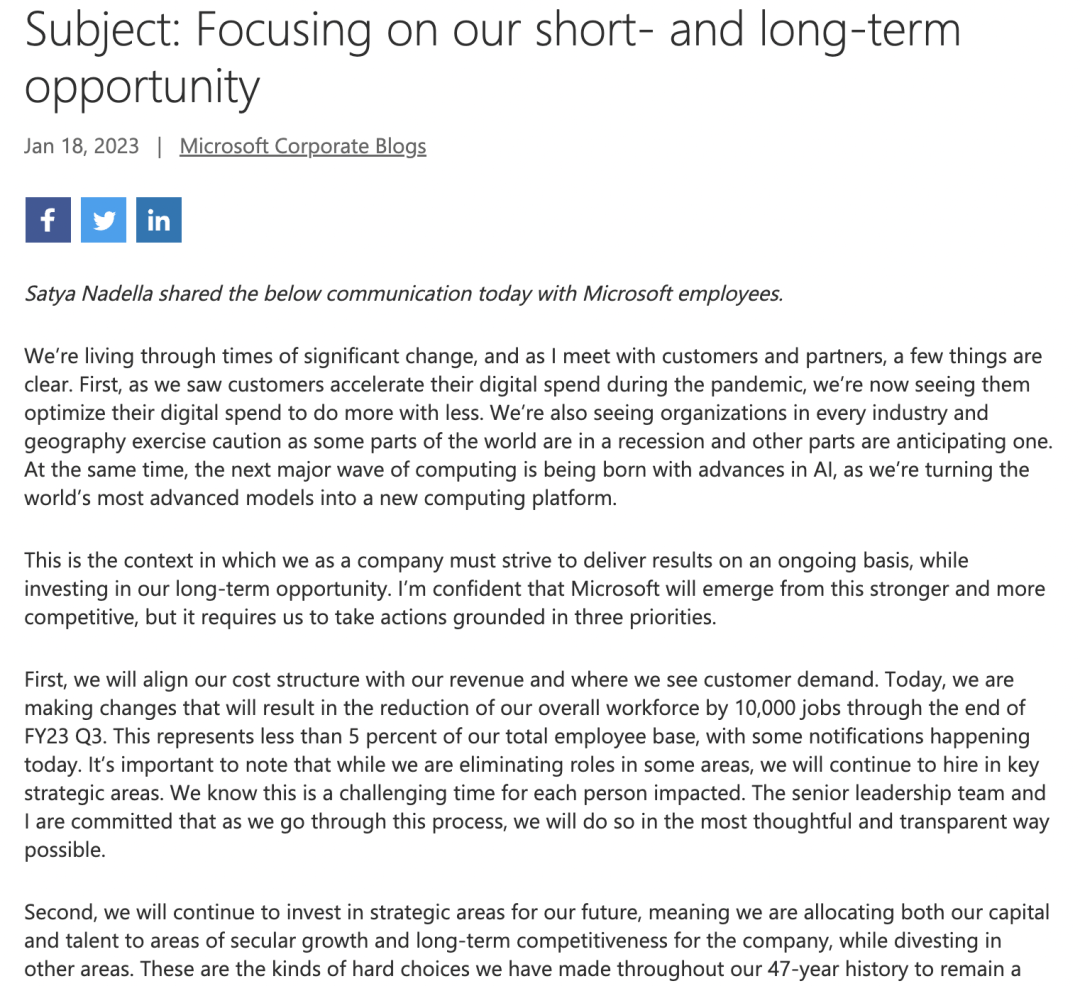 Nadella issued a layoff letter on January 18|Image source: Microsoft official website
In addition to AltspaceVR and Hololens, Microsoft also eliminated the entire team behind the MRTK framework. Simply put, Microsoft's Mixed Reality Toolkit (MRTK) is a cross-platform toolkit for building mixed reality experiences for virtual reality (VR) and augmented reality (AR), with the aim of accelerating cross-platform mixed reality development in Unity.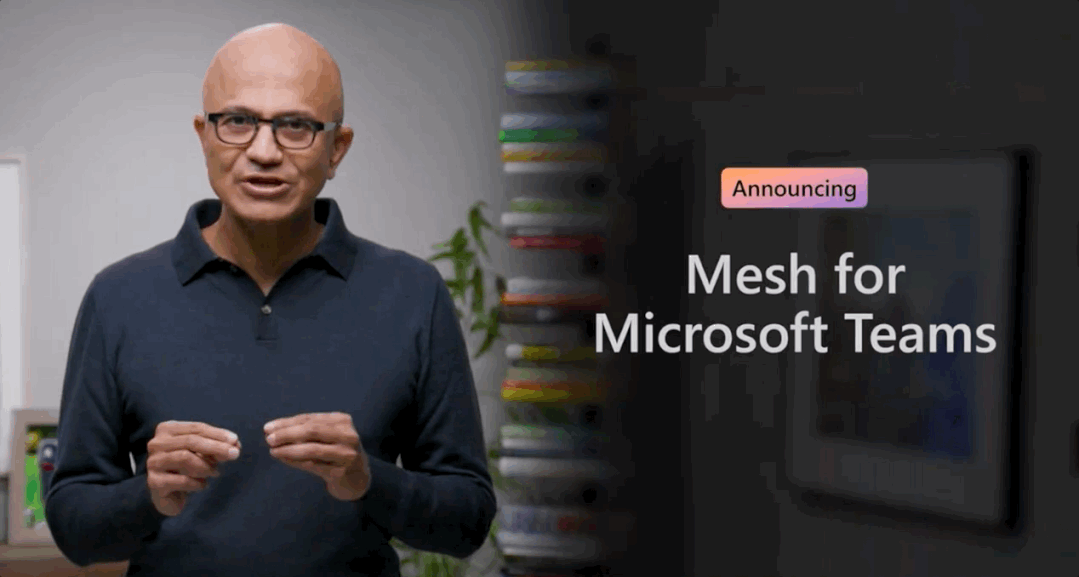 On November 2, 2021, Microsoft released Mesh at the Ignite 2021 conference | Image source: Microsoft
But judging from the current information, it is said that Microsoft has completely given upmetaverseIt's still too early.HoloLens still has a place, and Microsoft continues to cooperate with Meta in office scenarios; after AltspaceVR was closed, some teams also turned to support the B-side mixed reality product Mesh.
Therefore, a more accurate interpretation of Microsoft's adjustment of metaverse business is:Cut off the consumer-grade Metaverse project and reduce the investment in the B-side Metaverse project.
It is not difficult to understand that at the moment when the macro economy is weak, Microsoft prioritizes projects that can directly benefit in the short term, rather than projects that require long-term investment. Compared with the consumer side, to B and to G businesses are closer to money, and the latter is also Microsoft's strength.
But how long this shrinkage and retention can last is also unknown. Kipman, the key figure who vigorously promoted HoloLens, has left, and the problems of product lag and poor experience have also caused customers to lose customers, and the reduction in investment means that these problems may never be resolved, eventually causing the beginning of a downward spiral.
At this point, it is only a matter of time before Microsoft abandons the Metaverse.