The iQOO 11 series new product launch conference will be held on December 2, and the official has warmed up the fast charging performance of the new phone today.
The previously launched iQOO 10 is equipped with a 120W flash charge, which can be fully charged to 100% in 19 minutes.Today iQOO announced that it will beThe iQOO 11 series is equipped with a 200W ultra-fast flash charge, which reduces the time to charge 100% from 19 minutes to only 10 minutes!
According to the official, iQOO 11 Pro supports 200W ultra-fast flash charging and is equipped with an equivalent 4700mAh battery, which can be charged to 100% in as fast as 10 minutes, which can bring users a long-lasting battery life experience.
Based on the official preheating before, the iQOO 11 series is equipped with Snapdragon 8 Gen2 and self-developed V2 chips, supports mobile optical tracking, is equipped with LPDDR5X memory and UFS 4.0 storage,The world's first 2K 144Hz E6 full-sensing screenthe standard version has a built-in 5000mAh large battery and supports 120W flash charging.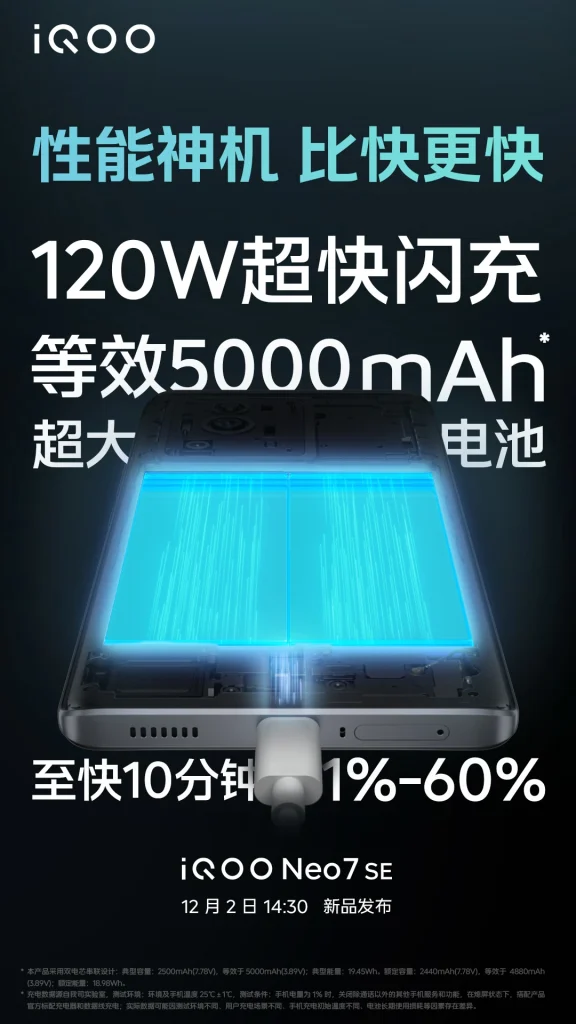 At the same time, iQOO 11 will also be the first e-sports phone to be launched on the mobile end. With the hardware-accelerated ray tracing feature of the Snapdragon 8 Gen2 processor, combined with iQOO's self-developed FALCON graphics engine and AI algorithm, iQOO 11 can truly restore key details in game screens such as shadows, light, and materials.
In addition, the fast charging performance of iQOO Neo7 SE, which will be released at this conference, has also been announced. The machine is equipped with iQOO 120W ultra-fast flash charging, which can charge from 1% to 60% in just 10 minutes, and is equipped with an equivalent 5000mAh super large Battery.
The machine is the world's first MediaTek Dimensity 8200, and it is equipped with the flagship enhanced version of LPDDR5 and overclocked version of UFS 3.1.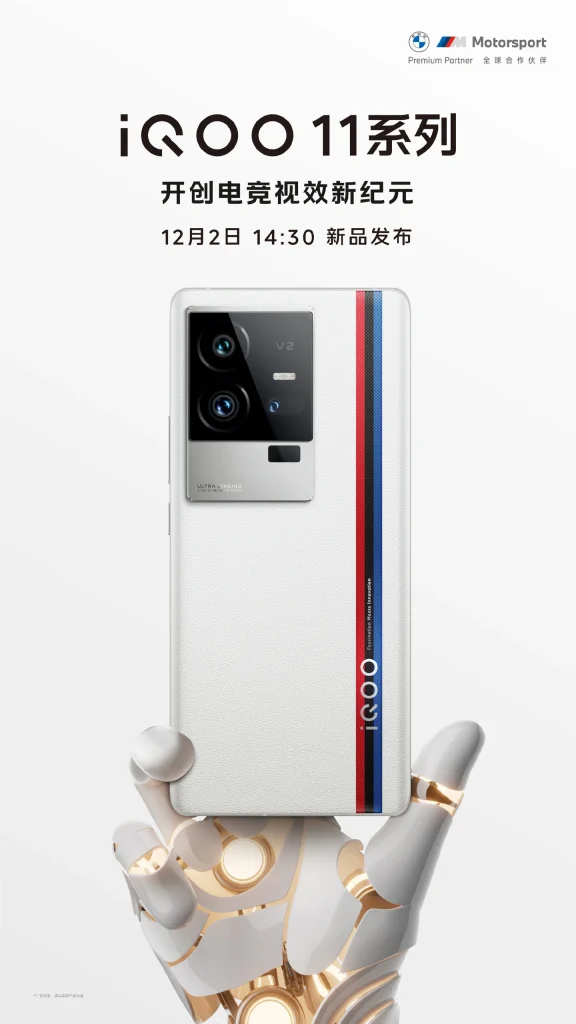 For more technology information, please continue to watch the Chinese version of TechNave!
【source】